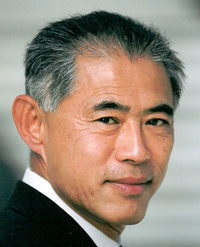 Fraud on the Supreme Court: Civil Rights and the Japanese American Experience
DALE MINAMI
THURSDAY, FEBRUARY 16, 2006
The U.S. Government's decision to force thousands of Japanese Americans into mandatory internment camps during World War II will forever stand as one of the most egregious violations of civil liberties in this nation's history. But while this act has thankfully achieved the notoriety it richly deserves, the danger of recurrence remains uncomfortably high in our current age of terrorist threats and unseen enemies.

Dale Minami is one of the nation's leading advocates for the preservation of civil rights and civil liberties. As the lead counsel representing a Japanese American who had refused internment during World War II, Minami successfully overturned the 40-year-old conviction by challenging the legality of Korematsu v. United States—the 1944 Supreme Court decision that legitimized mandatory internment. He has received numerous awards for his dedication to the cause of civil rights, including the American Bar Association's 2003 Thurgood Marshall Award and the 2003 ACLU Civil Liberties Award.
Dale Minami received a B.A. in Political Science from the University of Southern California and received his J.D. from Boalt Hall School of Law at the University of California, Berkeley. He was admitted to the California State Bar in 1972 and is currently a partner with Minami, Lew and Tamaki, a San Francisco law firm specializing in personal injury and entertainment law.