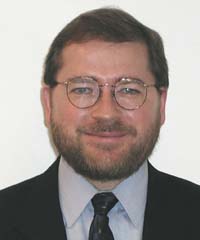 The Next 25 Years of The Modern Conservative Movement
GROVER NORQUIST
TUESDAY, MARCH 28, 2006
LUNCH 11:45 a.m., LECTURE 12:15 p.m.
Grover Norquist examines the modern conservative movement and predicts the trends that will dominate the next 25 years. He argues that the movement's goal is to expand liberty in America, which requires principled adherence to the cause of limited government. Limited government, in turn, requires a firm commitment to halt tax increases and to reduce government interference with private enterprise. The Republican Party will dominate national politics, he concludes, so long as it remains committed to reducing the size of government.

Mr. Norquist, a native of Massachusetts, has been one of Washington's most effective issues management strategists for over a decade. He is president of Americans for Tax Reform (ATR), a coalition of taxpayer groups, individuals, and businesses opposed to higher taxes at both the federal, state and local levels. Norquist serves on the board of directors of the National Rifle Association of America and the American Conservative Union, and as president of the American Society of Competitiveness. He was the Economist and chief speech-writer for the U.S. Chamber of Commerce (1983-1984), a member of the Campaign staff on the 1988, 1992, and 1996 Republican Platform Committees, and executive director of the College Republicans.

The 11:45 a.m. lunch to be followed by the 12:15 talk is sponsored by the Henry Salvatori Center for the Study of Individual Freedom in the Modern World.