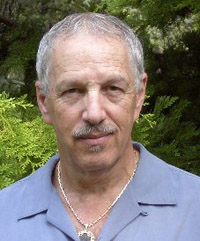 Holocaust Poetry: A Reading
CHARLES FISHMAN
THURSDAY, APRIL 20, 2006
"Charles Fishman's poems are deep, sensuous, musical, and fully alive. Each one rings true. What more is there to say? This is, indeed, poetry."

— Denise Levertov

Critically acclaimed for brave and captivating insight into one of history's worst genocides, the poetry of Charles Adés Fishman reveals "deep perceptions about life and death…a poet's assessment of the human condition."

Distinguished Service Professor of English at the State University of New York at Farmdale, Charles Fishman created the University's Visiting Writers Program in 1979 and served as director until 1997. He has also served as Poetry Editor of New Works Review, Associate Editor of The Drunken Boat, and Poetry Consultant to the U.S. Holocaust Memorial Museum in Washington, DC.

Fishman's poems, essays, reviews, and translations have appeared in more than 300 journals internationally. His books include Country of Memory (2004), Blood to Remember: American Poets on the Holocaust (1991), and The Death Mazurka (1987), which was listed by the American Library Association as an "Outstanding Book of the Year" (1989) and nominated for the 1990 Pulitzer Prize in Poetry. His most recent work is Chopin's Piano (2006).

Dr. Fishman has received the Eve of St. Agnes Poetry Award (1999) and the Ann Stanford Poetry Prize (1996). He is also the 2006 recipient of the Walt Whitman Birthplace Association's Long Island School of Poetry Award.

His reading is sponsored by the Center for the Study of the Holocaust, Genocide, and Human Rights in commemoration of Holocaust Remembrance Day (Yom HaShoah).