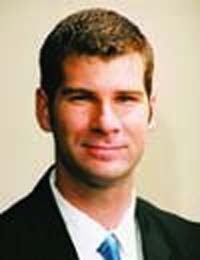 Children At War
PETER SINGER
THURSDAY, APRIL 6, 2006
From U.S. soldiers having to fight children in Afghanistan and Iraq, to juvenile terrorists in Sri Lanka and Palestine, the new younger face of battle is a terrible reality of 21st century warfare. Indeed, the very first American soldier killed by hostile fire in the "War on Terrorism" was shot by a fourteen-year-old Afghan boy.

An internationally recognized expert in modern warfare, Peter W. Singer examines this disturbing and escalating phenomenon: the use of children as soldiers around the globe. Introducing the brutal reality of conflict, where children are sent off to fight in war-torn hotspots from Colombia and the Sudan to Kashmir and Sierra Leone, he explores the evolution of this phenomenon - how and why children are recruited, indoctrinated, trained, and converted to soldiers. What emerges is not only a compelling clarification of the darker reality of modern warfare, but also a clear and urgent call for action.

Singer is a senior fellow and director of the Project on U.S. Policy Towards the Islamic World at the Brookings Institute in Washington D.C. He received his B.A. from Princeton University in 1997 and his Ph.D. from Harvard University. Singer has also served as Doctoral Fellow, Harvard University, Action Officer, Balkans Task Force, Office of the Secretary of Defense, and Special Assistant, International Peace Academy.

His talk is sponsored by the Center for the Study of the Holocaust, Genocide and Human Rights.