Athenaeum Location
Print Newsletter
September 7, 2006
Vol. 22, No. 01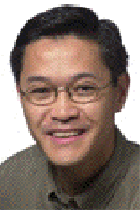 Dinner for the Class of 2010
Serendipity, Science, and the Bird Flu
THOMAS POON
THURSDAY, SEPTEMBER 7, 2006
The first Athenaeum dinner/lecture of each year is reserved exclusively for members of the freshman class. Traditionally, a member of the Claremont McKenna College faculty is invited to deliver this introductory lecture. First-year students this fall will have the opportunity to meet Dr. Thomas Poon, associate professor of chemistry at CMC. Dr. Poon is a member of the Joint Science Department (JSD) and is also a faculty member at Pitzer and Scripps Colleges. In his Athenaeum lecture, professor Poon will describe his research on natural products, and how it lead to the discovery of a process that could help meet the demand for the antiviral drug Tamiflu™ in the event of a bird flu pandemic.

Plants have long been the source of health and healing even before written records of such practices were kept. Today, 60-70% of the world's population still relies primarily on plants for medicine. Even in the wealthier countries, 25% of prescription medicines have their origins from nature. This percentage increases considerably when one considers over-the-counter medications and synthetic drugs made from chemicals found in nature. Perhaps the most recent example of nature's potential role in fighting disease is the drug known as Tamiflu™. Tamiflu™, the current best hope for fighting a bird flu pandemic, is made by Hoffmann-La Roche, Ltd. in a laborious and expensive yearlong process. Tamiflu™ is not found in nature, but shikimic acid, the chemical used to produce it, is obtained from the seeds of the star anise, a spice used in various Asian cuisines. Thanks to the undergraduate researchers in Dr. Poon's group, a new source now exists right here in Claremont (and throughout the U.S.). In his talk, Prof. Poon will discuss how serendipity and science lead to this discovery, and how nature has once again revealed its generosity.

Poon received his undergraduate education at Fairfield University in Connecticut and his Ph.D. in organic chemistry from UCLA. He joined the JSD in 2000 and has authored 20+ peer-reviewed articles, many with undergraduate co-authors. His recently published textbook, Introduction to Organic Chemistry (2004), has been translated into Italian and Japanese, and Dr. Poon's website, www.ochem.com, has been described by the journal Science as a way to help students "avert an organic breakdown."

Everyone at the Marian Miner Cook Athenaeum looks forward to welcoming members of the class of 2010 on this special occasion. Freshmen are automatically signed up for the dinner. If you are unable to attend please email brittany.liu@claremontmckenna.edu or call ext. 18244 to cancel.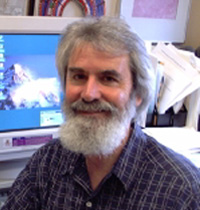 Life and Death at High Altitude: What Himalayan Mountaineers and Late Permian Vertebrates Have in Common
RAYMOND HUEY
TUESDAY, SEPTEMBER 12, 2006
Imagine living at an altitude of 6,000 m where the partial pressure of oxygen is less than half of that at sea level. Or, in the Great Salt Lake where the salt concentration is hundreds of times that in tributaries of the Amazon River. Or, at a depth of 10,430 m, next to a thermal vent in the Marianas Trench where the temperature is 350°C, pressure is 1,000 times that at the surface, and the vent is spewing out clouds of sulfur. Or, in a frozen lump of methane in the Gulf of Mexico. Some organisms not only tolerate such conditions, they actually thrive under them. Environmental conditions on the earth vary tremendously; however, the range of conditions under which humans can survive is remarkably small. This may explain not only why we have long been fascinated by organisms that live at extremes, but also why we still understand relatively little about how it is that they do so.

This fall semester 2006 the Joint Science Department of The Claremont Colleges, the biology departments of Harvey Mudd College and Pomona College, and the Marian Miner Cook Athenaeum are very pleased to offer a series of four lectures by world-renowned experts on extreme environments and the physiology and ecology of organisms that inhabit them: Life at the Limits: The Physiology of Extremophiles. Professor Raymond Huey, professor of biology at the University of Washington, will present the first lecture in this series.

High altitude environments such as Everest and K2 in the Himalayas are challenging not only because of low partial pressures of oxygen but also because of temperatures that can plummet to -55°C and winds of over 100 mph. Despite this, the world's highest mountains are climbed yearly. What factors influence patterns of success and death of Himalayan mountain climbers? Professor Ray Huey will discuss how behavior (e.g. decision to use supplemental oxygen), climber age, and environment (e.g. mountain height) influence the probability of reaching a summit and of surviving the trip back down. The problems facing today's mountaineers may seem to have little in common with animals that lived 250 million years ago. However, professor Huey suggests that high background extinctions during the Late Permian and the subsequent slow recovery of ecosystems may have been due in part to world-wide declines in oxygen levels. Recent data indicate that 240 million years ago, the availability of oxygen at sea level was comparable with that found today at more than 5 km above sea level (about 7,500 ft above the summit of Mt Baldy).

Dr. Huey is the author of well over 130 research publications, book chapters, and reviews. Among his many honors and appointments, he was chosen as a "Distinguished Herpetologist" by The Herpetologists' League in 1991, was President of The American Society of Naturalists in 1993, was a Guggenheim Fellow in 1998-9, and received the "President's Award" (best paper of the year) in 2004 from The American Society of Naturalists.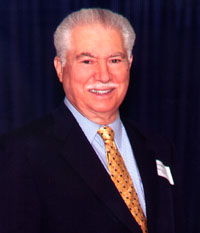 Iran and the Baha'is: A History of Persecution
FIRUZ KAZEMZADEH
WEDNESDAY, SEPTEMBER 13, 2006
Firuz Kazemzadeh was born in 1924 in Moscow where his father served for many years on the staff of the Iranian Embassy. Kazemzadeh attended primary and secondary schools in Moscow. He received his college education in the United States, obtaining a B.A. (with great distinction, Phi Beta Kappa) and an M.A. from Stanford University in 1947 and a Ph.D. in Russian history from Harvard University in 1950. Having settled in the U.S., Kazemzadeh began his academic career as a research fellow in Slavic studies at the Hoover Institution, Stanford University. He was subsequently a research fellow at the Russian Research Center and the Center for Middle Eastern Studies at Harvard. In 1956 Kazemzadeh began teaching at Yale University where he was made professor of history in 1968 and, at various times, served as director of graduate studies in history, chairman of the Council on Russian and East European Studies, chairman of the Committee on Middle Eastern Studies, and Master of Davenport College. He retired in 1992.

Kazemzadeh has lectured as visiting professor at Stanford University, Harvard University, Columbia University, Lewis and Clark College, the University of Southern California Law School, Haifa University, and the University of Humanities in Moscow.

He is the author of The Struggle for Transcaucasia, 1917-1921 (1952); Russia and Britain in Persia, 1864-1914: A Study in Imperialism (1968), of chapters in several collective works such as the Cambridge History of Iran (1968), and of numerous articles in various journals.

Having been involved for many years in the defense of human rights, Kazemzadeh was appointed in May 1999 by President Clinton to serve on the United States Commission on International Religious Freedom. Kazemzadeh served on the Commission for two terms, retiring in May 2003. He has testified on numerous occasions on human rights issues before congressional committees.

Kazemzadeh is a Baha'i. His Baha'i activities included thirty-five years of service on the National Spiritual Assembly of the Baha'is of the U.S., the governing body of the American Baha'i community; teaching at Baha'i schools in Europe and America, lecturing in Europe, the Americas, Australia, and New Zealand, and the editorship 1966-2000 of World Order, a Baha'i magazine. Dr. Kazemadeh's lecture is cosponsored by the Center for the Study of the Holocaust, Genocide, and Human Rights and the Athenaeum.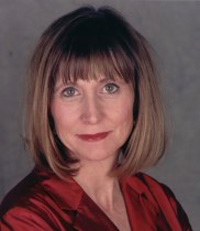 Where the Boys Are
CHRISTINA HOFF SOMMERS
THURSDAY, SEPTEMBER 14, 2006
"Routinely regarded as protosexists, potential harassers and perpetuators of gender inequity, boys live under a cloud of censure," writes Christina Hoff Sommers, resident scholar at the American Enterprise Institute in Washington D.C. and Athenaeum guest speaker. In her book, The War Against Boys: How Misguided Feminism is Harming Our Young Men (2001), Sommers argues that in response to feminist and educational reform movements of recent decades, our nation's educational system currently devotes more attention to the needs of girls. However, there is no girl crisis, says Sommers. Girls outperform boys academically in reading and writing ability and are more likely to attend college. Additionally, girls' self-esteem is no different from boys'. According to Sommers, boys' behaviors are considered boisterous and teachers routinely try to tame boys and make them behave more like girls. But Sommers advocates recognizing boys' and girls' distinctive strengths and gifts. In her talk, Sommers will discuss how boys are faring in a society that now systematically favors girls, and what can be done to turn things around.

Christina Hoff Sommers has been a professor of philosophy at Clark University and specializes in ethics and contemporary moral theory. She is the author of Who Stole Feminism? How Women Have Betrayed Women (1995) and the New York Times listed The War Against Boys in its list of "Notable Books of the Year." This lecture by Christina Hoff Sommers is part of the series Inequality Debates: Is America Becoming a Two-Tiered Society? and is cosponsored by the Salvatori Center and the Athenaeum, and is in conjunction with Professor Fred Lynch's government class on Inequality, Politics and Policy.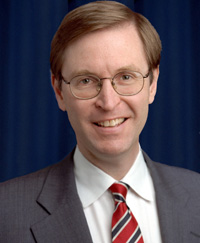 ANNUAL MCKENNA LECTURE ON INTERNATIONAL TRADE AND ECONOMICS
The Value of a Business Education
R. GLENN HUBBARD
FRIDAY, SEPTEMBER 15, 2006
LUNCH 11:45 a.m., LECTURE 12:15 p.m
He has been called "the most influential chairman of the Council of Economic Advisers in two decades" and was instrumental in the design of the 2003 Bush tax cuts. More recently, he was named dean of Columbia Business School. While, the economy might be booming, business as a profession continues to suffer a black eye. Critics have chastised students for choosing business or law over science, engineering, or the humanities. A vocal defender of the MBA, Glenn Hubbard will publicly address the value of a business education. In his lecture, Dean Hubbard will demonstrate that top MBA programs educate their students to recognize and capture opportunities over the lifetime of a career, which in turn benefits all of society.
Glenn Hubbard was named Dean of Columbia Business School on July 1, 2004. A Columbia faculty member since 1988, he is also the Russell L. Carson Professor of finance and economics. Professor Hubbard received his B.A. and B.S. degrees summa cum laude from the University of Central Florida, where he received the National Society of Professional Engineers Award. He also holds A.M. and Ph.D. degrees in economics from Harvard University. After graduating from Harvard, Professor Hubbard began his teaching career at Northwestern University, moving to Columbia University in 1988. He has been a visiting professor at Harvard's Kennedy School of Government and Harvard Business School, as well as the University of Chicago. Professor Hubbard also held the John M. Olin Fellowship at the National Bureau of Economic Research.
In addition to writing more than 100 scholarly articles in economics and finance, Professor Hubbard is the author of two leading textbooks on money and financial markets, as well as co-author of Healthy, Wealthy, and Wise: Five Steps to a Better Health Care System (2005). His commentaries appear frequently in Business Week, The Wall Street Journal, The New York Times, The Financial Times, The Washington Post, Nikkei, and the Daily Yomiuri, as well as on television (on PBS's Nightly Business Report) and radio (on NPR's Marketplace).

In government, Professor Hubbard served as deputy assistant secretary of the U.S. Treasury Department for Tax Policy from 1991 to 1993. From February 2001 until March 2003, he was chairman of the U.S. Council of Economic Advisers under President George W. Bush. While serving as CEA chairman, he also chaired the Economic Policy Committee of the OECD. In the corporate sector, he is currently a director of ADP, BlackRock Financial, Duke Realty, KKR Financial Corporation, R.H. Donnelley, Inc., and Ripplewood Holdings.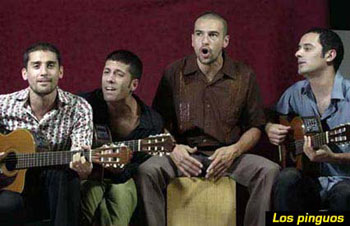 Los Pinguos: A Musical Celebration of Latino Heritage Month
ADRIAN BUONO, guitar
SANTIAGO LEE, guitar
JOSE AGOTE, guitar
JUAN MANZUR, guitar
JUAM MANUEL LEGUIZAMON, percussion
MONDAY, SEPTEMBER 18, 2006
Described as a "hot Argentine folk groove band" and the "South American version of the Beatles," Los Pinguos came to the U.S. with every intention of making some noise. With Spanish guitars, a Cuban Tres and a Peruvian cajon (box-drum), musicians Adrian Buono, Jose Agote, Juan Manzur and Juan Manuel Leguizamon began playing together in Buenos Aires in 1999. Vivacious and infectious, their music garnered a devoted fan base in Argentina, inspiring the ensemble to pursue global attention.

Los Pinguos made its Los Angeles debut at local bars such as the Latin Lounge, the Knitting Factory, and the Key Club. But it was at Santa Monica's 3rd Street Promenade that the band realized its potential to reach a wide and diverse audience. There, a talent scout heard their music and urged them to audition for a new television show, The Next Big Star, at which Los Pinguos claimed the Grand Prize.

Since then, Los Pinguos has recorded two new albums — Live in Los Angeles (2005) and Peripecias (2006) — and played at the Wiltern Theatre and Music Center of Los Angeles. Recently the group appeared at the 2005 Sundance Film Festival with female songstress Suzanne Vega. Los Pinguos' music has also appeared on the television shows "The Shield" and "The L Word," and is featured in the Antonio Banderas and Emma Thompson film Imagining Argentina (2004).

Back by popular demand after last year's appearance at CMC, Los Pinguos launches the 2006 celebration of Latino Heritage Month by performing at noon outside Collins Dining Hall and in the evening with a concert at the Athenaeum. This popular program is sponsored by the Athenaeum, student activities, and dean of students at CMC, and the Chicano/Latino Student Affairs Center.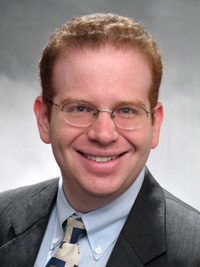 Running and Winning: What It Takes
JAKE ZIMMERMAN '96
TUESDAY, SEPTEMBER 19, 2006
The real world of modern electoral politics often travels a road far different than the one contemplated in textbooks and academic discussion. As CMC's most recently successful alumnus in electoral politics, Jake Zimmerman knows a thing or two about that road. After charting a political course from long-shot outsider to establishment candidate in less than a year, he will soon begin serving in the Missouri Legislature. But first, he's taking a brief respite from the trenches and coming home to CMC. Jake's experience running for office in a swing state is a tantalizing glimpse behind the spin and into the real dynamics of campaign life. And his story — complete with intrigue, party rivalry, smoke-filled rooms, and even a little bit of raw idealism — is as good as it gets.

Jake Zimmerman, a Missouri native, graduated from CMC in 1996 with a B.A. degree in PPE and government, and from Harvard Law School in 2000. After several political internships (including one in Bill Clinton's White House), Jake worked as a campaign field office director, an attorney in private practice, Assistant Missouri Attorney General, Deputy Chief Counsel to the Governor of Missouri, and again as a private-sector attorney before running for office. (As his mother says: "he can't hold a job.") Today, Jake is a first-time candidate for the Missouri House of Representatives. With no opposition in the November general election, he will be inaugurated in January, 2007. This will be the first significant political office he has held, unless you count the ASCMC Vice-Presidency.

Come join us for an insider's view of the emotional roller coaster of campaign life, along with a few thoughts about what this election cycle means for Missouri and for America.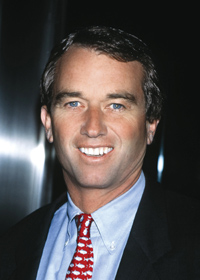 Crimes Against Nature
ROBERT F. KENNEDY JR.
WEDNESDAY, SEPTEMBER 20, 2006
Robert F. Kennedy Jr.'s reputation as a resolute defender of the environment stems from a litany of successful legal actions. Kennedy was named one of Time magazine's "Heroes for the Planet" for his success in helping Riverkeeper lead the fight to restore the Hudson River. The group's achievement helped spawn more than 125 Waterkeeper organizations across the globe.

Kennedy serves as senior attorney for the Natural Resources Defense Council, chief prosecuting attorney for the Hudson Riverkeeper, and president of Waterkeeper Alliance. He is also a clinical professor and supervising attorney at Pace University School of Law's Environmental Litigation Clinic and is co-host of Ring of Fire on Air America Radio. Earlier in his career, he served as assistant district attorney in New York City.

Among Kennedy's published books are The New York Times bestseller Crimes Against Nature (2004); The Riverkeepers (1997); and Judge Frank M. Johnson Jr: A Biography (1977). His articles have appeared in The New York Times, The Washington Post, the Los Angeles Times, The Wall Street Journal, Newsweek, Rolling Stone, Atlantic Monthly, Esquire, The Nation, Outside magazine, the Village Voice, and many other publications.

Kennedy is a graduate of Harvard University. He studied at the London School of Economics and received his law degree from the University of Virginia Law School. Following graduation, he attended Pace University School of Law, where he was awarded a master's degree in environmental law.

This lecture is supported with funds from the Andrew W. Mellon Foundation, the Robert's Environmental Center, and the Kravis Leadership Institute and is part of the Athenaeum series Leadership in Times of Crisis: The Environment.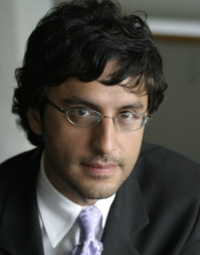 The Future of Islam: Toward the Islamic Reformation
REZA ASLAN
THURSDAY, SEPTEMBER 21, 2006
In 1978, at age seven, Reza Aslan fled Iran with his family amidst the chaos of a revolution. Today, he is a respected expert on Islam and the Middle East, a scholar and media consultant on issues of religion and politics, and author of No god but God: The Origins, Evolution, and Future of Islam (2005). Praised by The New York Times as a "grippingly narrated and thoughtfully examined . . . literate, accessible introduction to Islam," No god but God has established Aslan as one of the most dynamic voices of liberal Islam in the United States.

In his lectures and writings, Aslan explores the intricate interplay between faith and politics in the Muslim world, presenting Islam as an ever-evolving faith and culture that is currently in the midst of a cataclysmic internal battle for reform and modernization. Aslan argues that the current conflicts in the Middle East are not the result of a "clash of civilizations" between Islam and the West, but rather the consequences of an "Islamic reformation" occurring with the Muslim world, an internal struggle to define the future of this magnificent yet misunderstood faith and to harmonize its traditions and values with contemporary ideals of democracy and human rights.

Reza Aslan has degrees in religion from Santa Clara University, Harvard University, and U.C. Santa Barbara, as well as a M.F.A. in fiction from the Iowa Writers' Workshop. In 2000, Aslan was named visiting professor of Islamic Studies at the University of Iowa, becoming the first full-time professor of Islam in the history of the state. In 2003, Aslan left his post at the University of Iowa to concentrate full-time on writing. His work has appeared in the Los Angeles Times, The New York Times, The Boston Globe, The New York Review of Books, Prospect Magazine (UK), Slate Magazine and The Nation.

Reza Aslan's lecture is made possible through the generosity of CMC alumnus L. J. Kutten '74, and is part of the Athenaeum series Voices from the Middle East.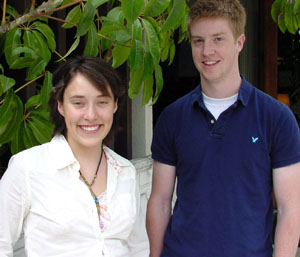 GREETINGS FROM THE FELLOWS
SARA ROBERSON '09
NICK ZOSEL-JOHNSON '07
Sara Roberson '09 and Nick Zosel-Johnson '07 will begin their fall academic year with one of the most coveted jobs on campus ––– as Athenaeum fellows for the Marian Miner Cook Athenaeum. Fellows not only eat at the head table with influential speakers from the fields of business, politics, and the arts, but introduce speakers to Athenaeum audiences four times a week.

One of Roberson's and Zosel-Johnson's chief duties is to help write and edit the Athenaeum's bi-weekly newsletter, The Fortnightly. In addition, the Fellows work with Athenaeum director Bonnie Snortum to develop themes and strategies for bringing distinguished guests to campus.

"Athenaeum fellows are selected on the basis of academic strength, breadth of interests and intellect, and communication skills," says Athenaeum director Bonnie Snortum. "Sara and Nick embody all of the above, as well as a nice balance of diverse interests."

Roberson calls the Athenaeum an irreplaceable facet of CMC. "It offers members of our community the amazing opportunity to learn from and interact with various exemplary members of the 'real world,' " she says. "Perhaps even more importantly, I feel that the Ath aims for inspiration, something that is sometimes overlooked in the more rote aspects of conventional education."

Zosel-Johnson concurs: "Students interact with professors, members of the community, and with working professionals," he says. "The Athenaeum was one of the main reasons I decided to come to CMC. I think it is a defining feature of the school."

Zosel-Johnson, a government major, is interested in the theory of American Exceptionalism and hopes to see a speaker series developed on the future of American-led "Democratization." Roberson, who has not yet declared a major but suspects it will be an amalgam of history and foreign languages, says that booking former President Jimmy Carter would be a dream come true.
PLEASE NOTE
Reservations for the meal that precedes each event may be made online at www.claremontmckenna.edu/mmca or in the Athenaeum lobby. CMC students may sign up for a seat at the head table twice per Fortnightly, but it must be done in person in the Athenaeum office.