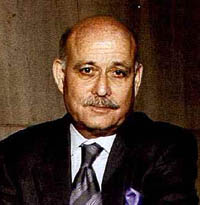 The European Dream: How Europe's Vision of the Future is Changing the Global Economy
JEREMY RIFKIN
SEPTEMBER 26, 2006
A talented and innovative economist, Jeremy Rifkin is founder and president of the Foundation on Economic Trends. He has devoted much of his life to a passionate study of the impact of scientific and technological changes on the economy, the workforce, society, and the environment – his diligence is reflected in the seventeen books he has published on these topics. Studied in hundreds of universities, corporations and government agencies around the world, these analyses have been translated into more than thirty languages.

In his newest international bestseller, The European Dream: How Europe's Vision of the Future is Quietly Eclipsing the American Dream (2004), Mr. Rifkin argues that while the great American Dream is fading, a powerful new European Dream is beginning to capture the attention and imagination of the world. The nascent European Dream, says Rifkin, is, in many respects, the mirror opposite of the American Dream, but far better suited to meet the challenges of a globalizing society in the 21st century. Rifkin draws on more than twenty years of personal experience working in Europe, where he has advised heads of state and political parties, consulted with Europe's leading companies, and helped spur grass-roots, environmental, and social justice campaigns.

Mr. Rifkin holds a degree in economics from the Wharton School of the University of Pennsylvania, and a degree in international affairs from the Fletcher School of Law and Diplomacy at Tufts University. Rifkin speaks frequently before government, business, labor and civic forums and has been influential in shaping public policy in the United States and around the world. He has testified before numerous congressional committees and has had consistent success in litigation to ensure responsible government policies on a variety of environmental, scientific, and technology related issues.

Jeremy Rifkin's lecture at the Athenaeum is the first in the Gould seminar series Labor and Leisure in Western Culture taught by Professor Nicholas Warner.