Athenaeum Location
Print Newsletter
October 18, 2006
Vol. 22, No. 03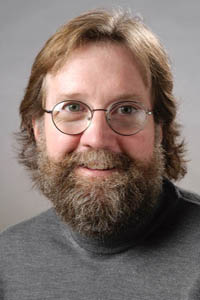 Making of the Fittest
SEAN CARROLL
WEDNESDAY, OCTOBER 18, 2006
Geneticist Sean Carroll is "the new, user-friendly public face of evolutionary science" according to U.S. News & World Report. Further, he is described as the perfect speaker for university and science-oriented groups interested in the mysteries of life on Earth.

A passionate defender of Darwin, Carroll is the acknowledged leader of the exciting new biological field known as Evo Devo (evolutionary developmental biology). His groundbreaking book, Endless Forms Most Beautiful, was published in 2005 to rave reviews in scientific and mainstream publications. His new book, The Making of the Fittest: DNA and the Ultimate Forensic Record of Evolution (2006), promises to extend his growing reputation.

In Endless Forms Most Beautiful: The New Science Of Evo Devo, Carroll presents a thrilling view of the history of life that vehemently argues for both the truth and beauty of evolution. In updating Darwin's work with recent discoveries in genetics - for example, that a small number of primitive genes led to the creation of fundamental organs and appendages in all animal forms - Carroll issues a forceful rebuttal to "Intelligent Design" theorists and other detractors.

Asked if he planned to end the creationism/evolution debate for all time, Carroll laughed and responded, "I'm not a marketer," he said. But he added: "For the scientific community the debate has been over a long time."

Sean Carroll's lecture at the Athenaeum is sponsored by the David E. French Lectureship Fund.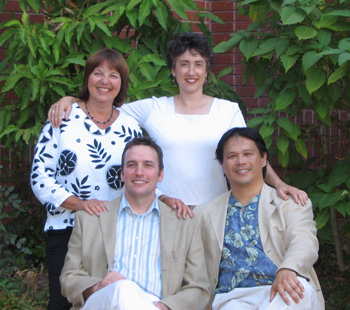 A Concert in Commemoration of Robert Schumann (1810–1856)
HAO HUANG, piano
RACHEL VETTER HUANG, violin
CHARLES KAMM, tenor
GAYLE BLANKENBURG, piano
THURSDAY, OCTOBER 19, 2006
Vastly undervalued in his own time and perhaps even in the present, Robert Schumann is truly one of the most remarkable Romantic composers of the first half of the nineteenth century. A German author and pianist born in 1810, he created some of the most introspective and individually expressive music of all time. Schumann founded a music journal,
Neue Zeitschrift für Musik
; he was a brilliant critic, whose writings embody the most progressive aspects of musical thinking of his time. His music is beloved by generations of pianists, who find exuberant joy and utter poignancy in his compositions. Furthermore, as a pianist composer, Schumann made the piano a full partner with singers in his lieder, often giving it an independent emotional life. The Athenaeum is graced by the presence of four internationally acclaimed musicians from The Claremont Colleges who are giving their Schumann concert at the Athenaeum in commemoration of the 150th anniversary of his passing in Endenich, 1856, in a program that spans the gamut from the composer's early to late works. This concert is jointly sponsored by the Athenaeum and the Gould Center.
PROGRAM
Fantasy for Piano, Opus 17
I. Durchaus phantastisch und leidenschaftlich vorgzutragen
Hao Huang, pianist

Sonata in a minor for Violin and Piano, Opus 105
I. Mit leidenschaftlichem Ausdruck
II. Allegretto
III. Lebhaft
Rachel Vetter Huang, violinist Hao Huang, pianist

Liederkreis, Opus 39
In der Fremde
Intermezzo
Waldesgespräch
Die Stille
Mondnacht
Schöne Fremde
Auf einer Burg
In der Fremde
Wehmut
Zwielicht
Im Walde
Frühlingsnacht
Charles Kamm, tenor Gayle Blankenburg, pianist

Four-time United States Information Agency Artistic Ambassador Hao Huang has gained critical acclaim in the Middle East, Asia, Africa, Europe, and North America. Winner of the Overman Foundation first prize, the Van Cliburn Piano Award at Interlochen, and the Leonard Bernstein Scholarship at Harvard, Dr. Huang has performed as a featured soloist at the George Enescu International Music Festival and the Barcelona Cultural Olympiad. Prior to joining the music faculty at Scripps College and Claremont Graduate University, Huang served on the faculties of the School of Music at Converse College and the Hochschule für Musik "Franz Liszt" in Weimar, Germany.

Violinist Rachel Vetter Huang has been honored with grants from both the National Endowment for the Arts and National Endowment for the Humanities. She has been guest artist for national conferences of the International Society for Music Education, the College Music Society, and the Music Teachers Association. Her performances and scholarship have been featured on NPR's Performance America, BBC II, and other radio outlets. With Hao Huang, she recently releasesd a CD of works by American Romantic composers on the VSA label. Dr. Huang holds degrees from Harvard University and SUNY at Stony Brook, and is currently on the faculties of Scripps College and Claremont Graduate University.

Tenor Charles W. Kamm has performed oratorio and recitals throughout the United States and in Austria, England, Sweden and Finland. Recent engagements include the role of the Madwoman in Benjamin Britten's chamber opera Curlew River, the Evangelist in the St. John Passion of J.S. Bach, tenor soloist at the Classical Music Festival in Eisenstadt, Austria, performances of Monteverdi's 1610 Vespers with Drottningholms Barockensemble in Uppsala, Sweden, and live radio broadcasts for Finnish National Radio. Mr. Kamm is on the faculties of Scripps College and the Joint Music Program of Claremont McKenna, Harvey Mudd, Pitzer and Scripps Colleges. He is completing a doctorate degree at Yale University.

Gayle Blankenburg has performed extensively to great critical acclaim as a solo pianist, chamber musician, and vocal accompanist. She was a roster artist with Southwest Chamber Music from 1996 to 2003, with whom she regularly performed and recorded. She has also performed with soprano Phyllis Bryn-Julson at the Library of Congress in Washington, D.C., in New York City, and in Vienna, Austria. She is currently a founding member of the Los Angeles based ensemble "inauthentica" with whom she has recorded works of Richard Cameron-Wolfe with soprano Lucy Shelton, and with whom she has recently recorded Schoenberg's Pierrot Lunaire with soprano Jennifer Goltz.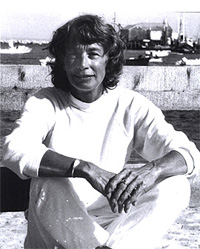 A Reading
MARY OLIVER
MONDAY, OCTOBER 23, 2006
An intense and joyful observer of the natural world, Mary Oliver is often compared to Walt Whitman and Henry David Thoreau. Her poems are filled with imagery from her daily walks near her home in Massachusetts: shore birds, water snakes, mushrooms, and "the black honey of summer." A native of Maple Heights, Ohio, Mary Oliver was the daughter of a schoolteacher, yet she never finished her higher education, choosing instead to focus upon her poetic sensibilities. She soon superseded her artistic hero, New York poet Edna St. Vincent Millay, and received a Pulitzer Prize in 1984 for her collection, American Primitive.

Mary Oliver has published over fifteen works of both poetry and prose, and continues to be cherished for her talent. Her honors include an American Academy of Arts & Letters Award, a Lannan Literary Award, the Poetry Society of America's Shelley Memorial Prize and Alice Fay di Castagnola Award, and fellowships from the Guggenheim Foundation and the National Endowment for the Arts.

Mary Oliver was the Catharine Osgood Foster Chair for Distinguished Teaching at Bennington College, and lives in Provincetown, Massachusetts, and Bennington, Vermont.
U.K. Foreign Policy: At the Crossroads of International Affairs
DAVID WILD
TUESDAY, OCTOBER 24, 2006
LUNCH 11:45 a.m. LECTURE 12:15 p.m.
What's the value of the United Kingdom to the United States now that it is no longer used as an unsinkable aircraft carrier? There are close ties between the U.K. and the U.S. in foreign affairs, but it has not always been a two-way street. David Wild, British Deputy Consul General in Los Angeles, will discuss various aspects of Britain's foreign policy.

As a member of the European Union, the United Kingdom works on EU-wide legislation, contributes substantially to EU budget, and receives back funding through national and regional projects.

A member of the United Nations Security Council, the United Kingdom is working and lobbying with other countries to bring in UN resolutions, such as the Arms Trade Treaty. In issues such as Iraq and sanctions against North Korea, the U.K. lines up solidly alongside the U.S. and other key partners to present a consistent line, but U.K.-U.S. relations are not always harmonious. There is serious domestic opposition to the British engagement in Iraq.

David Wild has recently been posted to Britain's Consulate-General in Los Angeles from the Foreign and Commonwealth Office (FCO) in London. He has spent the last few years working on two of the FCO's biggest IT projects as the FCO struggles to bring itself up to date with increasing emphasis on flexibility–in diplomatic representation abroad, in size of missions overseas–in a climate of reduced budgets but increased call for effective, measurable results–adding value to Britain's political work, its economy and culture.

Wild's luncheon address is sponsored by the Keck Center for International and Strategic Studies at Claremont McKenna College.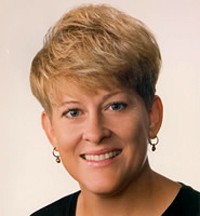 Motherhood, Not Marriage
KATHRYN EDIN
TUESDAY, OCTOBER 24, 2006
Urban poverty, social welfare, public housing, child support, and nonmarital childbearing are all subjects crucial to Dr. Kathryn Edin's sociological studies. As part of her research into these issues, Edin recently directed a national survey that followed seventy-five couples identified in the hospital while giving birth. This program, "Fragile Families and the Child Wellbeing Study," examined attitudes toward marriage and childbearing among low-income single women and couples, and monitored these participants for an average of four years. Through her research, Edin made several interesting discoveries including the changing definition and perception of marriage in America, regardless of income level.

Kathryn Edin is an associate professor of sociology and a research associate at the Population Studies Center at the University of Pennsylvania. Mirroring her focus upon single parenthood in the marginalized classes of America, she has published three books: There's a Lot of Month Left at the End of the Money: How Low Income Single Mothers Make Ends Meet in Chicago (1993), Making Ends Meet: How Low Income Single Mothers Survive Welfare and Low Wage Work (1997), and Promises I Can Keep: Why Poor Women Put Motherhood Before Marriage (2005). She is currently writing a fourth book, this time centering on the role of men in these relationships. Edin received her Ph.D. in Sociology from Northwestern University in 1991, and has taught at both Rutgers and Northwestern University.

Edin's visit to CMC is sponsored by the Berger Institute for Work, Family, and Children.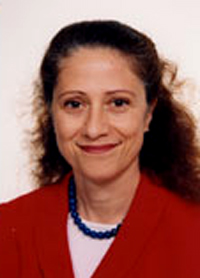 Work, Leisure, and The Good Life
JOANNE CIULLA
WEDNESDAY, OCTOBER 25, 2006
As author, teacher, and consultant for business and government agencies in the United States and abroad, Joanne Ciulla, the Coston Family Chair in Leadership and Ethics at the Jepson School for Leadership Studies (University of Richmond), has always been creative in the ways she incorporates and synthesizes traditional academic disciplines in her studies of all manner of subjects. For example, of Professor Ciulla's The Working Life: The Promise and Betrayal of Modern Work (2000), Katharine Whittmore wrote in The American Prospect, "Unlike the vast leach field of management books out there, so cloying and homiletic, … The Working Life [is] more likely to quote Aristotle than it is Lee Iacocca, more likely to cite Daniel Defoe than it is The 7 Habits of Highly Effective People (2004)."

Dr. Ciulla traces no more conventional a route in her exploration of the dynamic and often challenging relationships that have long existed between artists and leaders. "[F]rom the Renaissance to the present day," Ciulla writes, "artists have given us vivid impressions of leaders who have influenced their lives and thus the work they created. … [B]y understanding these complex relationships, we may deepen our insights into the contexts that shaped leaders, artists, and the cultural period in which they functioned." To this end, Ciulla visits such subjects as ecclesiastical, royal, and aristocratic patronage; totalitarian directives and propaganda; and artistic responses to moral outrages and political, social, and other ideological revolution.

Professor Ciulla has lectured all over the world on a vast array of subjects. She has presented at The World Economic Forum, the Brookings Institution, and the Aspen Institute, and has held academic appointments at the Harvard Business School, the Wharton School, and Oxford University. She has also appeared on numerous television programs, including CNN's "In the Money" and Bill Moyers' "World of Ideas II." Professor Ciulla's Athenaeum lecture is the second in the Gould Center for Humanistic Studies' series, Labor and Leisure in Western Culture.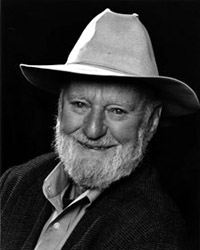 Lawrence Ferlinghetti Reads from his Work
LAWRENCE FERLINGHETTI
THURSDAY, OCTOBER 26, 2006
A prominent voice of the wide-open poetry movement that began in the 1950s, Lawrence Ferlinghetti has written poetry, translation, fiction, theater, art criticism, film narration, and essays. Often concerned with politics and social issues, Ferlinghetti's poetry countered the literary elite's definition of art and the artist's role in the world. Though imbued with the commonplace, his poetry cannot be simply described as polemic or personal protest, for it stands on his craftsmanship, thematics, and grounding in tradition.

Ferlinghetti's best-known collection of poetry is A Coney Island of the Mind (1958), and has been translated into nine languages. His book store, The City Lights Bookstore, became a mecca for writers and artists, many of them well established in the field of contemporary literature. City Lights Publishers began with the Pocket Poets Series, through which Ferlinghetti aimed to create an international, dissident ferment. His publication of Allen Ginsberg's Howl in 1956 led to his arrest on obscenity charges, and the trial that followed drew national attention to the San Francisco Renaissance and Beat movement writers. Ferlinghetti was named Poet Laureate of San Francisco in 1998.

In addition to writing and publishing poetry and running his bookstore, Ferlinghetti continues to paint and his work has been exhibited in galleries and museums. Lawrence Ferlinghetti is one of the distinguished speakers featured in the Athenaeum series in celebration of CMC's 60th anniversary recognizing individuals who have made significant contributions to American Society.
A Changing Germany in a Changing World
CHRISTIAN STOCKS
MONDAY, OCTOBER 30th, 2006
LUNCH 11:45 a.m., LECTURE 12:15 p.m.
In 1990, Germany celebrated its reunification. Sixteen years later, is there really one unified Germany, or can one still see traces of the former division of the country? How has the reunification affected Germany's foreign and security policy, especially in regard to the European Union and NATO? What does the unified Germany do to foster the sometimes strained Transatlantic relations? If we live in a globalizing world, what will be the role of Germany?

Dr. Christian Stocks, German Consul General in Los Angeles, will address the above questions in his luncheon lecture. Stocks studied political science, history, art history and law at the Universities of Kiel and Heidelberg in Germany and at the Institut d'Etudes Politiques in Paris. He also studied at the Universities of Harvard, Essex, and Michigan and received his Ph.D. in 1976 from the University of Kiel. In 1977, he joined the German Foreign Service and has served in several countries, including Spain, India, and Britain. In 1991, he was asked to serve as Foreign Policy Advisor to the CDU/CSU parliamentary group of the German Bundestag. He took up the posting as Consul General of Los Angeles in July 2005.

Christian Stocks' luncheon lecture is sponsored by the Keck Center for International and Strategic Studies.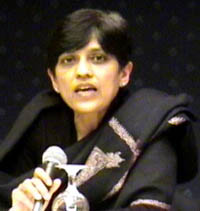 The Fantastic World of Gulnaz: Education and Modernity in India
NITA KUMAR P'10
MONDAY, OCTOBER 30, 2006
Even those unfamiliar with Indian history know from the media that Indians are currently making global waves with their competency in multiple disciplines of technical skills as well as proficiency in foreign languages. Along with many of her fellow historians, Nita Kumar has been studying this change for the past two decades. As a historian who focuses primarily on education and modernity, she is fascinated by the cultural revolution that seems to have taken place. Education in India has historically been a powerful resource for manipulating success and creating identity. It also remains partly a fantasy, as the case of Gulnaz, one of India's youngest citizens, will illustrate. Professor Kumar will present her theories on the melange that is India's educational system.

A recent addition to CMC's faculty, Professor Kumar has published no less than six books, and has also contributed chapters to dozens of others. She has taught at several notable institutions, including Yale University, the University of Chicago, and the University of New Dehli. She received her Ph.D. in history from the University of Chicago. Nita Kumar is the first Brown Family professor of South Asian History at CMC.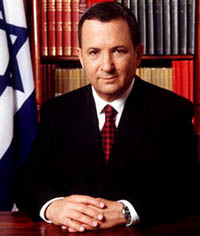 Economic Development in Today's World
EHUD BARAK
TUESDAY, OCTOBER 31, 2006
During his tenure as the tenth prime minister of Israel, Ehud Barak led the country out of prolonged recession and into an economic boom, with 5.9% annual growth, record foreign investments, near zero inflation, a halved deficit, and significantly decreased external debt.

However, the core of Prime Minister Ehud Barak's efforts were devoted to the peace process. In May 2000, Barak ordered the withdrawal of the Israeli Defense Forces from South Lebanon, ending 18 tragic and bloody years of Israel's presence there. He led far-reaching efforts to negotiate peace agreements, first with Syria and later with the Palestinian authority. His negotiations also included the active participation of President Bill Clinton's administration. Regrettably, these negotiations did not result in the breakthroughs necessary to conclude final agreements.

Before being elected Prime Minister, Ehud Barak completed an illustrious 36-year career in the Israeli Defense Forces as the most decorated soldier in Israeli history. For many years he led Israel's elite anti-terrorist unit, on one occasion successfully storming a hijacked airliner in Tel Aviv, and on another - disguised as a woman - leading a raid against the organization that murdered Israeli athletes at the 1972 Munich Olympics. Mr. Barak additionally served his country as Minister of the Interior, Minister of Foreign Affairs, and Defense Minister.
A true renaissance man, Prime Minister Barak presided over an unprecedented economic boom in Israel and is able to speak with command about the economic development issues facing nations today. Ehud Barak is the first Res Publica speaker of the 2006-2007 academic year.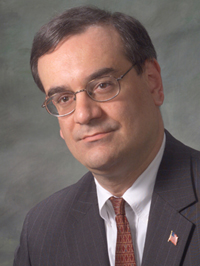 Immigration's Impact on Society
MARK KRIKORIAN
WEDNESDAY, NOVEMBER 1, 2006
One of the most complex and volatile issues atop America's political agenda is legal and illegal immigration. Along with addressing policy questions of "what to do about it?" is the need to carefully and critically assess the economic and sociological consequences of immigration in a rapidly changing, globalizing world. Many experts assure us that today's large-scale immigration is largely beneficial and that problems will work themselves out as they have in the past. But is it different this time?

Of particular concern is immigration's impact upon inequality and the changing occupational structure. Which forms of immigration (ranging from family reunification, to low-skilled workers, to technically advanced job candidates) provide the nation with new talent and growth? And how might immigration impact social services, fuel economic polarization, and reinforce trends towards a two-tiered society? Who benefits? Who is harmed?

As Executive Director for the Center of Immigration Studies, a non-profit research center in Washington, D.C., Mark Krikorian has studied these questions for more than a decade. As the author of numerous research reports, he has testified numerous times before Congress and has published articles in The New York Times, The Washington Post, National Review, and elsewhere. He has been interviewed by numerous national television news shows and major newspapers. Krikorian holds a B.A. from Georgetown University and an M.A. from the Tufts University Fletcher School of Law and Diplomacy. He is the author of a forthcoming book on the impact of mass immigration in modern society.

Mark Krikorian's lecture is jointly sponsored by the Salvatori Center, the Rose Institute, and the Athenaeum, and is offered in conjunction with Professor Fred Lynch's course Inequality, Politics and Public Policy.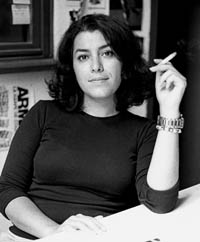 An Evening with the Author
MARJANE SATRAPI
THURSDAY, NOVEMBER 2, 2006
Marjane Satrapi was born in 1969 in Rasht, on the edge of the Caspian Sea. Part Azerbaijani, part Turkmen, part Muslim, and part Zoroastrian, she grew up in the multicultural setting of Iran. In Tehran, she studied at the Lycée Français before leaving for Vienna and, later, Strasbourg to study decorative arts.

In 1994, she moved to Paris where she met Christophe Blain, who brought her into l'Atelier des Vosges, home to many of France's celebrated "new wave" of comic book artists. There, she regaled her fellow artists with amazing stories of her family — stories of dethroned emperors, suicidal uncles, state - sanctioned whippings, and heroes of the revolution. After listening to her stories and seeing her drawings, they urged her to put her life in the pages of a comic book.
Persepolis tells the story of Marjane's growing up in Iran in the 1970s and 80s, of living through the Islamic Revolution and the war with Iraq. It is a book about childhood - a childhood at once outrageous and ordinary, beset by the unthinkable but buffered by an extraordinary and loving family. Persepolis was published in four volumes in France in 2000 and 2001, where it met with enormous critical acclaim, garnered comparisons to Art Spiegelman's Maus, and won several prestigious comic book awards (Prix Alph'art Coup de Coeur at Angoulême 2001, Prix du Lion in Belgium, Prix Alph'art du meilleur scénario 2002, Prix France Info 2002). It has been translated into German, Dutch, Portuguese, Spanish, and Italian. Persepolis is published as two volumes in the United States. Her other books include Embroideries (2005) and Poulet Aux Prunes (2006).
The Madrigal Feast
A Special Notice to the CMC Community
The Madrigal dinner is back! The Twenty-fourth Annual Madrigal Feast returns to the Athenaeum featuring the Concert Choir of The Claremont Colleges and the medieval cuisine of the Marian Miner Cook Athenaeum.

There are three dates still open: Thursday, November 30; Tuesday, December 5; and Wednesday 6. Due to the popularity of the Madrigal, you are encouraged to sign up as soon as possible. Seating is on a first-come basis. The CMC community— students, faculty, and staff— will get a preferential sign-up period through November 5. After that all other Claremont Colleges students may sign up.

Use the reservation coupon to sign up and be sure to include your payment and meal card number when turning in your reservation at the Athenaeum office. If you wish to sit with a group, please turn in a list of all names and meal card numbers with your payment. We have a limited number of tables that can seat 8 or to people.

CMC students with meal card $15.00 per person
CMC students without meal card $20.00 per person
CMC faculty and staff (limit two tickets per person) $30.00 per person
Claremont Colleges students with meal card $20.00 per person
Claremont Colleges students without meal card $30.00 per person
Claremont Colleges faculty and staff (limit two tickets per person) $35.00 per person
Community persons $40.00 per person

Seating for each Madrigal Feast will begin at 6:00 p.m. with dinner beginning at 6:30 p.m. and concluding around 9:00 p.m. after the concert following each meal. All guests to the feast are expected to remain for the concert.

Where you sit at the Madrigal is entirely dependent upon when your paid reservation is received. Get a group of friends to sign up to sit together so that you may all have an unforgettable time at the Twenty-fourth Annual Madrigal Feast at the Marian Miner Cook Athenaeum.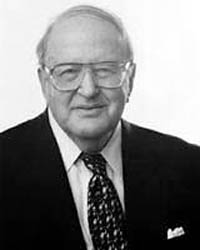 Leo Strauss's Locke and the American Founding
HARRY JAFFA
THURSDAY, OCTOBER 19, 2006
LUNCH 11:45 a.m. LECTURE 12:15 p.m.
No subject has stirred more controversy among "Straussians" than the chapter on John Locke in Natural Right and History (1953). It is a primary source for Leo Strauss's understanding of the foundations of modernity as "low but solid," and of the American Founding as quintessentially modern—and more low than solid. Allan Bloom, in the Closing of the American Mind (1987), blames the moral disintegration we see around us on the egalitarianism propelled into the regime by the Declaration of Independence. Walter Berns has written that the beginning of the Declaration and its end contradict each other. The "rights" of the beginning, he held, are wholly self-regarding, and could not justify the commitment to our "sacred honor." Locke is looked upon, in short, as Hobbes with false whiskers.

Harry V. Jaffa, the Henry Salvatori Research Professor of Political Philosophy Emeritus, takes up this challenge in a luncheon talk at the Athenaeum. Kicking off the Salvatori Center's seminar on Leo Strauss, Jaffa argues that the moral horizons of the American founding, and of Locke himself, were far higher from this well-known interpretation would suggest. In fact, Jaffa argues that if Aristotle had been alive and well in England in 1670, he would have written a handbook for legislators very much like Locke's Second Treatise of Government (1690). Thus, the elements of classical natural right were in the Founding, as Lincoln said they were. And they were in John Locke, which is where the Founders had found them.

Please join the Athenaeum and the Salvatori Center for this dazzling talk by one of CMC's greatest scholars and teachers.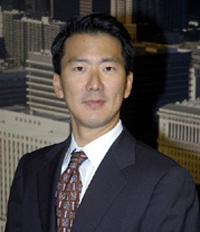 Homeland Security and Counter Terrorism in the Los Angeles Area
MAURICE SUH
THURSDAY, NOVEMBER 2, 2006
LUNCH 11:45 a.m. LECTURE 12:15 p.m.
Los Angeles is the second largest city in the United States and the anchor of Southern California's social, political and economic community. In the upcoming years, a number of factors impact the analysis of the likelihood of a terrorist attack, including United States' foreign policy, the building of a counter-terrorism infrastructure in Los Angeles and the commitment of the federal government to critical assets within California. In this lecture by Maurice M. Suh, former Deputy Mayor of Homeland Security and Public Safety for the City of Los Angeles, the following questions are examined. First, what is the assessment of risk to the greater Los Angeles area? Second, what has been done to keep Los Angeles safe? And most importantly, what are the emerging trends that counter-terrorism professionals in Los Angeles will focus upon to address the future challenges that the Los Angeles region faces?

Mr. Suh's lecture will examine the critical infrastructure sites within the City of Los Angeles. Mr. Suh will then discuss the improvements made to counter-intelligence, joint information sharing and regional coordination among the homeland security partners within the Los Angeles region. Lastly, Mr. Suh will explore the use of sophisticated technology to help expand the reach of counter-terrorism measures and the critical coordination that must occur between emergency preparedness and homeland security.

As the Deputy Mayor, Mr. Suh oversaw the policy of the Mayor's office as it applied to homeland security, the Los Angeles Police Department, the Los Angeles Fire Department and the Emergency Preparedness Department. He was responsible for identifying and implementing public safety policy initiatives, ensuring appropriate funding for the execution of those policy initiatives and advising the Mayor with respect to public policy as it impacts public safety.
Suh appeared before numerous federal and state courts during pretrial, trial, and appellate proceedings, as well as commercial arbitration matters. Mr. Suh also served as a Deputy Chief of the Public Corruption and Government Fraud Section of the United States Attorney's Office in the Central District of California. On December 4, Mr. Suh will join Gibson Dunn & Crutcher LLP as a partner. He received both his B.A. and J.D. from Columbia University.

Mr. Suh's luncheon lecture is sponsored by the Keck Center for International and Strategic Studies.