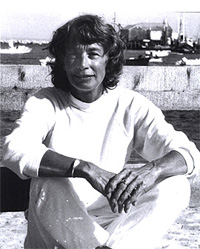 A Reading
MARY OLIVER
MONDAY, OCTOBER 23, 2006
An intense and joyful observer of the natural world, Mary Oliver is often compared to Walt Whitman and Henry David Thoreau. Her poems are filled with imagery from her daily walks near her home in Massachusetts: shore birds, water snakes, mushrooms, and "the black honey of summer." A native of Maple Heights, Ohio, Mary Oliver was the daughter of a schoolteacher, yet she never finished her higher education, choosing instead to focus upon her poetic sensibilities. She soon superseded her artistic hero, New York poet Edna St. Vincent Millay, and received a Pulitzer Prize in 1984 for her collection, American Primitive.

Mary Oliver has published over fifteen works of both poetry and prose, and continues to be cherished for her talent. Her honors include an American Academy of Arts & Letters Award, a Lannan Literary Award, the Poetry Society of America's Shelley Memorial Prize and Alice Fay di Castagnola Award, and fellowships from the Guggenheim Foundation and the National Endowment for the Arts.

Mary Oliver was the Catharine Osgood Foster Chair for Distinguished Teaching at Bennington College, and lives in Provincetown, Massachusetts, and Bennington, Vermont.