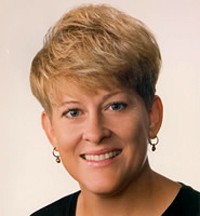 Motherhood, Not Marriage
KATHRYN EDIN
TUESDAY, OCTOBER 24, 2006
Urban poverty, social welfare, public housing, child support, and nonmarital childbearing are all subjects crucial to Dr. Kathryn Edin's sociological studies. As part of her research into these issues, Edin recently directed a national survey that followed seventy-five couples identified in the hospital while giving birth. This program, "Fragile Families and the Child Wellbeing Study," examined attitudes toward marriage and childbearing among low-income single women and couples, and monitored these participants for an average of four years. Through her research, Edin made several interesting discoveries including the changing definition and perception of marriage in America, regardless of income level.

Kathryn Edin is an associate professor of sociology and a research associate at the Population Studies Center at the University of Pennsylvania. Mirroring her focus upon single parenthood in the marginalized classes of America, she has published three books: There's a Lot of Month Left at the End of the Money: How Low Income Single Mothers Make Ends Meet in Chicago (1993), Making Ends Meet: How Low Income Single Mothers Survive Welfare and Low Wage Work (1997), and Promises I Can Keep: Why Poor Women Put Motherhood Before Marriage (2005). She is currently writing a fourth book, this time centering on the role of men in these relationships. Edin received her Ph.D. in Sociology from Northwestern University in 1991, and has taught at both Rutgers and Northwestern University.

Edin's visit to CMC is sponsored by the Berger Institute for Work, Family, and Children.