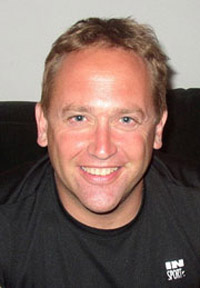 Orwell in the 21st Century
THOMAS CUSHMAN
MONDAY, JANUARY 22, 2007
George Orwell was one of the most influential authors of the 20th Century, hailed as a prophet on both the left and the right. His books, such as 1984 (1949) and Animal Farm (1945), are still assigned in an estimated 60,000 classrooms annually (including this year's Gould Seminar on the Humanities, Human Rights: Order/Disorder). But what is the relevance of Orwell's work today, more than a century after his birth and decades after his untimely death? Wellesley Professor Thomas Cushman, organizer of the George Orwell Centenary Conference, will explore this question.

This lecture is part of the Gould Seminar in the Humanities Series, and is co-sponsored by the Center for the Study of the Holocaust, Genocide and Human Rights.

Thomas Cushman is professor of sociology at Wellesley College. His areas of study include human rights, comparative sociology, genocide, and the sociology of culture. The author of numerous books and articles on topics ranging from cultural dissidence in Russia to the war in Bosnia and Hercegovina, he also was the founding editor of Human Rights Review and The Journal of Human Rights.

In May, 2003, Professor Cushman organized and hosted the George Orwell Centenary Conference, which brought together leading scholars and writers from around the world. The proceedings are available in a volume he edited, George Orwell Into the Twentieth Century (Paradigm Publishers 2005).

Professor Cushman has been a Mellon Foundation New Directions Fellow, an associate at Harvard's Carr Center for Human Rights Policy, and a fellow of the Salzburg Seminar Academic Core Session on "International Law and Human Rights." In 2004, Cushman became a faculty associate of the Center for Cultural Sociology at Yale University.