Athenaeum Location
Print Newsletter
February 12, 2007
Vol. 22, No. 06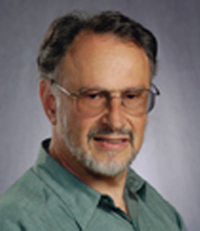 Koizumi Legacy, Abe Challenges, and U.S.-Japan Relations
ELLIS KRAUSS
MONDAY, FEBRUARY 12, 2007
LUNCH 11:45 a.m., LECTURE 12:15 p.m.
Prime Minister Jun'ichiro Koizumi will undoubtedly go into the admittedly small pantheon of great Japanese postwar leaders. He transformed his own ruling party and Japanese politics, taking advantage of new capabilities to centralize power and enhance the prime minister's role in domestic and foreign policy. In foreign policy, he strengthened the U.S.-Japan alliance, and began a process of making Japan into a more "normal" nation with conventional military power even with the context of Japan's "peace constitution." However, he alienated Japan's neighbors by actions that revived memories of Japan's brutal behavior in the Pacific War. Washington and the Bush administration have welcomed Japan's Koizumi's actions and Japan's new role in the alliance and have high expectations for Koizumi's successor, Shinzo Abe. And yet, the new patterns set in motion by Koizumi also have potentially troublesome and even dangerous implications for U.S.-Japan relations and the Northeast East Asian region. In his talk, Ellis Krauss will explore both sides of Koizumi's ambiguous legacy, Abe's challenges and likely response, and what these may mean for the U.S. and the region.

Ellis S. Krauss is a professor at the Graduate School of International Relations and Pacific Studies, University of California, San Diego. He received his Ph.D. from Stanford University. Krauss is the author of many books and articles on Japanese politics and U.S.-Japan relations, his most recent book being Beyond Bilateralism: U.S.-Japan Relations in the New Asia Pacific (Stanford University Press, 2004), co-edited with T.J. Pempel. His 2000 book on Japan's public service broadcasting company, NHK, and politics Broadcasting Politics in Japan (Cornell University Press) has recently been translated into Japanese and reviewed positively in many of Japan's major newspapers. Ellis Krauss' lecture is sponsored by The Keck Center for International and Strategic Studies.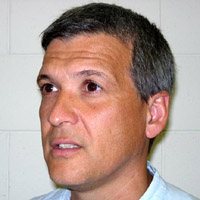 Defying Genocide in Rwanda
CARL WILKENS
MONDAY, FEBRUARY 12, 2007
LUNCH 11:45 a.m., Lecture 12:15 p.m.
Much of what the world remembers about the Rwandan genocide are grim tales of betrayal, of neighbors killing neighbors and the slaughter of innocents. But there are other stories of people who resisted the urge to kill and who risked their lives to save the lives of others.
-American Public Media: American RadioWorks.

In 1990 Carl Wilkens and his family moved to Kigali, Rwanda where Carl took up duties as the director of the Adventist Development and Relief Agency (ADRA). His work involved specific projects to improve the quality of life for the people in what then was a beautiful and peaceful country. When political upheaval and a program of genocide engulfed the country in the spring of 1994, within three months, from April 7 to July 4, between 800,000 and one million Tutsis are estimated to have died, with countless others left widowed, physically wounded, or psychologically scarred. Wilkens was the only American who chose to stay in the country to help save lives and render assistance in whatever way he could. In describing that day and watching the cars and trucks rolling by, he says, "This sadness just came over me . . . . If people in Rwanda ever needed help, now was the time. And everybody's leaving."

Wilkens' courage and life-saving interventions, including conversations with Rwanda's Prime Minister, have been the topic of numerous interviews and articles. African Rights recently honored Carl Wilkens as a "true humanitarian," and one of nineteen persons whose courage in rescuing people during the genocide in Rwanda in 1994 is presented in the book Rwanda: Tribute to Courage (2002).

Carl Wilkens is currently pastor of the Milo Adventist Academy Church in Southern Oregon and his visit to CMC is sponsored by the Gould Center for Humanistic Studies as part of its seminar series Human Rights: Order/Disorder taught by visiting professor in religious studies, Jerry Fowler.
Having Your Tort and Eating It, Too
CHARLES BATES
MONDAY, FEBRUARY 12, 2007
Charles E. Bates is President and a Senior Partner of Bates White. He is the firm's senior adviser, leading the direction and development of economic analysis in large complex litigation engagements and working closely with clients to formulate case strategy. Dr. Bates has extensive experience in econometric modeling and economic analysis and specializes in the application of statistics and computer modeling to economic and financial issues.
Bates led the firm's team in In re Vitamins Antitrust Litigation (1999), the largest U.S. price-fixing case in history. He is also a prominent adviser and legal expert in product liability matters, leading the development of highly sophisticated, customized analytical tools that estimate future asbestos liability from personal injury and property damage lawsuits.
Prior to founding Bates White, he served as a Vice President of A.T. Kearney. Previously, he was the Partner in Charge of the Economic Analysis group at KPMG. Charles Bates began his career on the faculty of Johns Hopkins University's Department of Economics, where he taught courses in advanced statistical economic analysis and trade theory.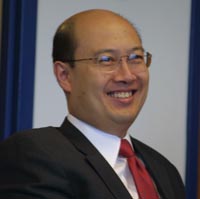 Lizard Brains and the Stock Market: An Evolutionary Synthesis of Rational and Behavioral Finance
ANDREW LO
TUESDAY, FEBRUARY 13, 2007
One of the most influential ideas of modern financial economics is the Efficient Markets Hypothesis, the notion that market prices incorporate information rationally and instantaneously. However, the emerging discipline of behavioral economics and finance has challenged this hypothesis, arguing that markets are not rational, but reflect cognitive limitations and biases in decision-making, including fear and greed. Recent research in the cognitive neurosciences suggests that these two perspectives are opposite sides of the same coin. In his lecture, Andrew W. Lo will review the evidence for and against market efficiency and describe a new framework capable of reconciling rational and behavioral finance by applying the principles of evolution - competition, adaptation, and natural selection - to financial interactions.

Lo is the Harris & Harris Group Professor of Finance at the MIT Sloan School of Management and the Director of MIT's Laboratory for Financial Engineering. He earned his Ph.D. from Harvard University and has served on the finance faculty at the University of Pennsylvania's Wharton School and MIT's Sloan School of Management. Professor Lo's research interests range from the empirical validation and implementation of financial asset pricing models to, most recently, evolutionary and neurobiological models of individual risk preferences and financial markets.

Andrew Lo has published numerous articles in finance and economics journals, and is a co-author of The Econometrics of Financial Markets (1997) and A Non-Random Walk Down Wall Street (1999). He is currently an associate editor of the Financial Analysts Journal, the Journal of Portfolio Management, the Journal of Computational Finance, and the Review of Economics and Statistics. He is a former governor of the Boston Stock Exchange, and currently a research associate of the National Bureau of Economic Research, a member of the NASD's Economic Advisory Board, and founder and chief scientific officer of AlphaSimplex Group, LLC, a quantitative investment management company based in Cambridge, Massachusetts.

Andrew Lo's visit to CMC is sponsored by the Financial Economics Institute.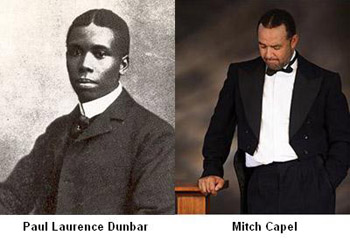 We Wear The Mask: A Performance Reading of the Poetry of Paul Laurence Dunbar
MITCH CAPEL
WEDNESDAY, FEBRUARY 14, 2007
Mitch Capel is a storyteller, recording artist, poet, actor, and author who has been bringing stories to life and delighting audiences mostly throughout the United States with his warmth, wit, and compelling storytelling style since 1985. He is considered "the national interpreter" of poet laureate Paul Laurence Dunbar (1872-1906). He has done "voice overs" for Dunbar on film and has memorized over 70% of Paul Laurence Dunbars' work.

Using narratives from historical research, as well as the essays and poetic genius of Paul Laurence Dunbar, Capel unveils the true depth of the soul and life of this remarkable poet laureate from Dayton, Ohio. Realize the struggle for existence, understand the courage, grasp the compassion, know why "the caged bird sings" and why "with torn and bleeding hearts, we smile." Capel's performance is billed as being as close as it gets to visiting with one of the greatest poets of any century.

He has received numerous awards for Artist of The Year from many national organizations, as well as various accolades from state and local government agencies recognizing his work with youth. He is the co-founder of The National African-American Storytellers' Retreat, and has been featured twice at The National Storytelling Festival in Jonesborough, Tenn. He is the official emcee at two National "Liars' Contests" and has been featured on National and International Public Radio.

Capel has produced four award-winning storytelling cassettes, three compact discs and has published a motivational children's book entitled The Jealous Farmer (2000). He recently collaborated and performed on a series of DVD's: "Jump Back, Honey Jump Back", "In Days Gone By", "Stories For Grown Folks" and "The Kings and Queens of Storytelling". His recent stage credits include "To Kill A Mockingbird" and "Driving Miss Daisy".

Mitch Capel's performance at the Athenaeum is made possible through the generosity of CMC alumunus Sam Reece '74.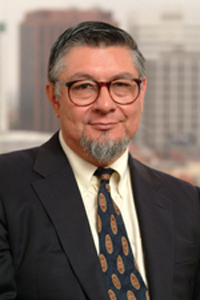 La Nueva California: Latinos in the Golden State
DAVID HAYES-BAUTISTA
THURSDAY, FEBRUARY 15, 2007
David Hayes-Bautista is internationally recognized for his research on the culture and health of Latinos. Dr. Hayes-Bautista is professor of medicine at UCLA and is the founder and director of the UCLA Center for the Study of Latino Health and Culture.

He is also the director of the UCLA/Drew Center of Excellence for Minority Medical Education, which is dedicated to increasing the number of minority physicians in clinical and academic careers. In addition, Dr. Hayes-Bautista is the faculty advisor for the UCLA/Drew chapter of the Latino Medical Student Association, the pre-medical group Chicanos/Latinos for Community Medicine, and he is a senior advisor to the California Latino Medical Association.

To date Dr. Hayes-Bautista has produced over 90 publications, including books, monographs, peer-reviewed articles, and editorials. His work has appeared in a variety of medical journals including Family Medicine, the American Journal of Public Health, Family Practice, Academic Medicine and Salud Publica de Mexico.

During his career, Dr. Hayes-Bautista has received more than 70 commendations for his work including the City of Los Angeles Mayor's Award, the March of Dimes Viva Los Ninos Award, the Lifetime Achievement in Health Sciences Eagle Award, and the Surgeon General's Hispanic/Latino Health Initiative Certificate. He came to UCLA from University of California Berkeley School of Public Health to head the UCLA Chicano Studies Research Center in 1986. He joined the faculty of the UCLA School of Medicine in 1987. Dr. Hayes-Bautista, a graduate of the University of California, Berkeley, earned his masters and his doctorate degrees in medical sociology from the University of California, San Francisco.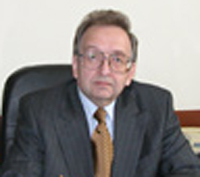 Russia and East Asia
ALEXANDER PANOV
MONDAY, FEBRUARY 19, 2007
As one of those in charge of formulating the main principles and goals of a new Russian policy in the Asia-Pacific region after the collapse of the Soviet Union, Dr. Panov will analyze and explain the problems and achievements of this policy as well as Russia's changing relations with East Asian countries and regional organizations. He will also elaborate on the complex issues in the Asia-Pacific area as a whole and on the state of relations between and among East Asian states.

Panov was the deputy foreign minister of Russia in charge of the Russian policy in the Asia-Pacific region from 1994–1996. He was Ambassador to the Republic of Korea (1992–1994), to Japan (1996–2003), and to the Kingdom of Norway (2004–2006). His foreign service career also included assignment to the Permanent Mission of the USSR to the United Nations (1977–1981).

Alexander Panov, born in 1944, graduated from Moscow State Institute of International Relations in 1968, received his Ph.D. 1973, and was assistant professor at this Institute (1971–1977). For his diplomatic service he received the Order of Merit award and several other medals. He is currently the Rector of the Diplomatic Academy of the Russian Foreign Ministry.

Dr. Panov is author of several books, including Postwar Reforms in Japan (1978); Japanese Foreign Service (1988); From Distrust to Trust: Inside the Northern Territories Talks with Japan (in Japanese, 1992); After Thunder Storm Clear: Russian-Japanese Relations from 1996 to 2003 (in Japanese, 2004); Russia and Japan: Relations in the End of XX Century—Beginning XXI Century (2007). He is also author of more than 30 articles on the problems of the Asia-Pacific region.

The Keck Center for International and Strategic Studies is pleased to host Dr. Panov's visit to CMC as a Freeman Foundation Visiting Professor in Asian Affairs.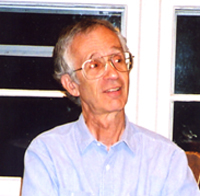 Ovid's Metamorphoses and the History of Art
PAUL BAROLSKY
TUESDAY, FEBRUARY 20, 2007
"In a broad sense," writes art historian Paul Barolsky, "all art, even abstract or decorative art, is in some measure representational, and as such is an illusion or at least allusive, even when its meaning is elusive. The word 'illusion' is rooted in the word ludere, 'to play,' reminding us that all art, no matter how serious, is a form of play…" Such playfulness, such whimsy endows Barolsky's own discourses on art history. In the very titles of his books Michelangelo's Nose: A Myth and Its Maker (1997), Why Mona Lisa Smiles and Other Tales by Vasari (1991), Infinite Jest: Wit and Humor in Italian Renaissance Art (1978), and The Faun in the Garden: Michelangelo and the Poetic Origins of Italian Renaissance Art (1994), Barolsky promises merriment — and delivers that and ever so much more in language as bright, pellucid, and refreshing as the waters of a tropical (or pre-industrial Venetian) lagoon. With the vividness and motivity of a master storyteller, Professor Barolsky invites his readers — not only professional colleagues, but also a broader audience of non-specialists — to tag along on his intellectually picaresque journeys. But make no mistake: though the narrative in his many books and essays sometimes seems as footloose as it is (blessedly) footnote-less, Barolsky knows the terrain of classical and Renaissance art and literature as intimately and entirely as Virgil knew Mount Purgatory's.

The Commonwealth Professor at the University of Virginia's McIntire Department of Art, Paul Barolsky is the Ricardo J. Quinones Distinguished Lecturer for Academic Year 2006-07. Established in honor of the founding director of the Family of Benjamin Z. Gould Center for Humanistic Studies, the Quinones Lectureship brings to the CMC campus some of the world's preeminent intellectuals, writers, and public figures. Among Barolsky's other honors and awards are the Phi Beta Prize for his book Walter Pater's Renaissance (1987); appointments as Resident Scholar at the American Academy in Rome and the Getty Research Institute; and a Guggenheim Fellowship.

Professor Barolsky's Athenaeum presentation will include a slide show of works of art that illustrate Ovidian themes. The lecture is free and open to all.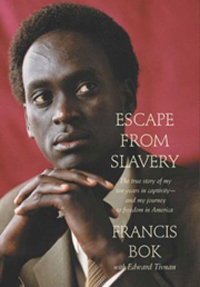 Twenty-first Century Slavery: Living Proof
FRANCIS BOK
WEDNESDAY, FEBRUARY 21, 2007
In 1986, when he was only seven, Francis Bok watched the Sudanese militia storm his village in southern Sudan. While the men of his village were slaughtered, Bok found himself strapped to a donkey and taken to the North, where for ten years he lived as a slave to a man named Giemma Abdullah. Though still a child, Bok was expected to tend to the family's vast herds of livestock. For ten years he was forced to endure daily threats and beatings, sleep with the cattle, and eat rotten food. Finally, at 17, he summoned the courage to escape, running for miles to the neighboring town of Matari.
Still, Francis Bok would continue to encounter several obstacles to his freedom. In Matari he was enslaved by the very police officers to whom he reported his abuse. Later, in the nation's capital of Khartoum, he was arrested and imprisoned by security forces for speaking openly among the city's refugee camps about his years of slavery. Bok was finally released in 1999 and granted UN Refugee Status the same year.
In 2000 Bok became the first escaped slave to testify before the Senate Committee on Foreign Relations in Washington, D.C. in hearings that were broadcast live on C-SPAN; he met with former Secretary of State Madeleine Albright later that day. Mr. Bok was invited to return to the White House in 2002 for the signing of the Sudan Peace Act, following which he spoke with President Bush.

Bok joined the American Anti-Slavery Group as an associate in 2000. Since then, he has spoken to academic and religious communities across the country. Most notably, he headed a panel on slavery at the Harvard Kennedy School of Government. He has been featured in The New York Times, The Wall Street Journal, The Boston Globe, and Essence Magazine, in addition to several radio and television shows.

Francis Bok's campus appearance is jointly sponsored by the Center for the Study of the Holocaust, Genocide, and Human Rights and the Athenaeum.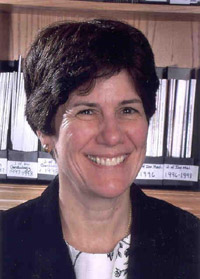 Special Issues on Women's Health
Women and Heart Disease: An Under Appreciated Threat
JULIE BURING
THURSDAY, FEBRUARY 22, 2007
LUNCH 11:45 a.m., LECTURE 12:15 p.m.
Issues in Women's Health: The Contribution of Statistical Thinking
JULIE BURING
THURSDAY, FEBRUARY 22, 2007
DINNER 6:00 p.m., LECTURE 6:45 p.m.
Though she took her major in Mathematics at Pomona College in 1971, Dr. Julie Buring is coming to CMC this time around. Currently, she divides her time between serving as professor of medicine, ambulatory care and prevention at Harvard University Medical School and acting as deputy director of Brigham and Woman's Hospital in Boston.

Thus far, the primary focus of Dr. Buring's research has been on the epidemiology of chronic diseases, particularly cardiovascular disease and cancer, and especially among women. At present, she is primarily involved in four ongoing large-scale randomized clinical trials. The first is the Women's Health Study, a primary prevention trial evaluating the balance of benefits and risks of low dose aspirin and vitamin E on cardiovascular disease and cancer among 40,000 female health professionals. The second is the Women's Antioxidant Cardiovascular Study, a secondary prevention trial evaluating the roles of vitamin E, vitamin C, beta-carotene, and folic acid/B6/B12 among 8,000 women with a prior history of heart disease. The third is the Physicians' Health Study II, evaluating vitamin E, vitamin C, beta-carotene, and a multivitamin among 15,000 male physicians. Finally, she leads the Brigham and Women's Hospital Vanguard Center of the Women's Health Initiative, evaluating the roles of low-fat diet, postmenopausal hormones, and calcium/vitamin D supplementation among over 70,000 women nationwide.

Dr. Buring's visit to CMC is sponsored by the Reed Institute of Applied Statistics. She will present two lectures at the Athenaeum, the first at 12:15 p.m. and the second at 6:45 p.m..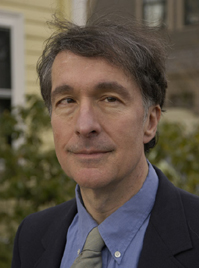 THE 17TH ANNUAL KRAVIS-De ROULET CONFERENCE
Positioning Future Leaders on the Good Work Track
HOWARD GARDNER
SATURDAY, FEBRUARY 24, 2007
LUNCH 12:15 p.m., LECTURE 12:45 p.m.
Howard Gardner is the Hobbs Professor of Cognition and Education at the Harvard Graduate School of Education. He is also an adjunct professor of psychology at Harvard and Senior Director of Harvard Project Zero. Gardner developed the well-known theory of Multiple Intelligences, which broadens the assessment of intelligence beyond standard psychometric methods to consider linguistic, musical, emotional, logical-mathematical, spatial, bodily-kinesthetic, and personal forms of intelligence.

Among his many publications are Multiple Intelligences: Theory in Practice (1993), Leading Minds: An Anatomy of Leadership (1996), and Good Work: When Excellence and Ethics Meet (2001).

Gardner received the MacArthur Prize Fellowship in 1981, and in 2005 Foreign Policy and Prospect magazines selected him as one of the hundred most influential public intellectuals.

Howard Gardner will provide the keynote address for the 17th annual Kravis-de Roulet Conference, The Early Seeds of Leadership: Growing our Next Generation of Leaders. This year's conference brings together recognized scholars and practitioners who will discuss the important contributions of early leadership to one's life in leadership. Speakers will highlight research uncovering the early contribution of genetics through life-shaping experiences in college.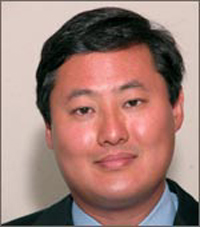 War by Other Means: Fighting the War on Terrorism
JOHN YOO
MONDAY, FEBUARY 26, 2007
Accusations of imperial ambitions have flooded the political landscape as President George W. Bush has used his executive powers to wage war. But is Congressional anxiety warranted? Or is a stronger executive branch characteristic of an America at war and symbolic of how the Constitution intended presidential power to be employed? John Yoo argues that while Congress must act to guide our counterterror policy, it should avoid micromanaging the executive branch, particularly in war, where flexibility of action is paramount.

Yoo is a professor of law at the University of California at Berkeley (Boalt Hall School of Law) and a visiting scholar at the American Enterprise Institute. He served as general counsel of the Senate Judiciary Committee; as a law clerk to Justice Clarence Thomas and Judge Laurence H. Silberman; and, from 2001 to 2003, as a deputy assistant attorney general in the Office of Legal Counsel of the U.S. Department of Justice.

Yoo has recently published two books on war powers and terrorism. In The Powers of War and Peace (2005) he argues for a capacious understanding of presidential war powers through a recovery of the views of the founders on foreign affairs power, supplemented with arguments based on constitutional text, structure, and history. Yoo has been called the key legal architect of the Bush administration's response to 9/11. War By Other Means: An Insider's Account of the War on Terror (2006) offers an insider's account of the contexts, facts, and personalities behind the war on terror.

John Yoo's lecture at the Athenaeum is sponsored by the Salvatori Center for the Study of Individual Freedom in the Modern World.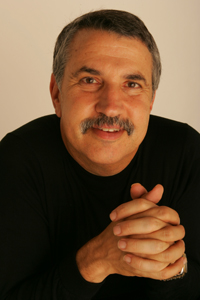 The Next Phase of Globalization
THOMAS FRIEDMAN
TUESDAY, FEBRUARY 27, 2007
Thomas L. Friedman, a world-renowned author and journalist, joined The New York Times in 1981 as a financial reporter specializing in OPEC and oil related news and later served as the chief diplomatic, chief White House, and international economics correspondents. A three-time Pulitzer Prize winner, he has traveled widely reporting the Middle East conflict, the end of the cold war, U.S. domestic politics and foreign policy, international economics, and the worldwide impact of the terrorist threat. His foreign affairs column, which appears twice a week in The New York Times, is syndicated to seven hundred other newspapers worldwide.

Friedman is the author of From Beirut to Jerusalem (FSG, 1989), which won both the National Book Award and the Overseas Press Club Award in 1989 and was on The New York Times bestseller list for nearly twelve months. Friedman also wrote The Lexus and the Olive Tree (FSG, 1999), one of the best selling business books in 1999, and the winner of the 2000 Overseas Press Club Award for best nonfiction book on foreign policy. It is now available in twenty languages. His last book, Longitudes and Attitudes: Exploring the World After September 11, issued by FSG in 2002, consists of columns Friedman published about September 11 as well as a diary of his private experiences and reflections during his reporting on the post-September world as he traveled from Afghanistan to Israel to Europe to Indonesia to Saudi Arabia. In 2005, The World Is Flat: A Brief History of the Twenty-first Century (2005) was given the first Financial Times and Goldman Sachs Business Book of the Year Award, and Friedman was named one of America's Best Leaders by U.S. News & World Report.

Friedman graduated summa cum laude from Brandeis University with a degree in Mediterranean studies and received a master's degree in modern Middle East studies from Oxford and has served as a visiting professor at Harvard University.

Thomas Friedman's visit is sponsored by the Res Publica Society of Claremont McKenna College.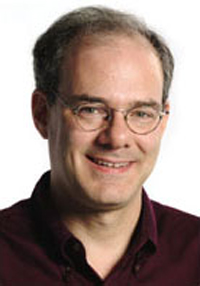 Something in the Air: Radio, Rock, and the Revolution That Shaped a Generation
MARC FISHER
WEDNESDAY, FEBRUARY 28, 2007
"When television became the next big thing in broadcast entertainment, everyone figured video would kill the radio star and radio, period. But radio came roaring back with a whole new concept. The war was over, the baby boom was on, the country was in clover, and a bold new beat was giving the syrupy songs of yesteryear a run for their money. Add transistors, 45 rpm records, and a young man named Elvis to the mix, and the result was the perfect storm that rocked, rolled, and reinvented radio."

In his Athenaeum presentation, author Marc Fisher will cover the main themes of his book, with special emphasis on radio's role in breaking the color line in American popular culture, as well as the key pioneer in that moment, Los Angeles deejay Hunter Hancock.
Marc Fisher, whose column appears in The Washington Post three times each week, reports and writes about local, national, and personal issues. He also writes "The Listener," a column about radio, music, and culture that appears in the Post's Sunday Arts section. His blog, "Raw Fisher," and his online chat program, "Potomac Confidential," appear on washingtonpost.com. He also appears daily on Washington Post Radio. Prior to launching the column, Fisher was the paper's Special Reports Editor, responsible for generating and editing features, breaking news and other long-form stories from all staffs for Page One. He also wrote a column in the Post's Sunday Magazine.
In addition to Something in the Air: Radio, Rock, and the Revolution That Shaped a Generation (2007), Fisher is author of After the Wall: Germany, the Germans and the Burdens of History, published by Simon and Schuster in 1995. The book grew out of Fisher's four years as Bonn and Berlin bureau chief of The Post, beginning with the dramatic events of autumn 1989. He has taught journalism at Princeton University, served as journalist-in-residence at the American Institute for Contemporary German Studies at Johns Hopkins University, and been a visiting scholar at the George Washington University's School of Media and Public Affairs.

Winner of numerous journalism awards, Princeton University graduate Fisher worked at the Miami Herald from 1981 to 1986, when he moved to The Post. He covered the D.C. school system, was on the staff of the Sunday magazine, and served as Assistant City Editor before joining the Foreign Desk in early 1989. After returning from Germany in 1994, Fisher was a writer in the Style section, covering politics, culture, and belief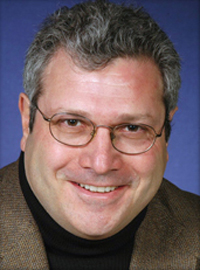 Dangerous Nation: America's Place in the World From Its Earliest Days to the Dawn of the 20th Century
ROBERT KAGAN
THURSDAY, MARCH 1, 2007
Robert Kagan, author of the national and international bestseller Of Paradise and Power: America and Europe in the New World Order (2003), has earned the reputation as an indispensable voice for those that seek to understand American foreign policy and the dynamics of power in the post-Cold War world.

Kagan's last book redefined how we understand European-American relations and became famous for the observation, "Americans are from Mars and Europeans are from Venus." Now in his new book, Dangerous Nation: America's Place in the World From Its Earliest Days to the Dawn of the 20th Century (2006), he redefines how we understand America and America's foreign policy traditions.

In Dangerous Nation, he strips away the myth of American isolationism and reveals a more complicated reality: that Americans have been increasing their global power and influence steadily for the past four centuries.

Currently based in Brussels, Belgium, Kagan is a senior associate at the Carnegie Endowment for International Peace and Transatlantic Fellow at the German Marshall Fund. He writes a monthly column in the Washington Post, is a syndicated columnist with The New York Times Syndicate, and is a contributing editor to the Weekly Standard and the New Republic. Kagan served in the U.S. State Department as a deputy for policy in the Bureau of Inter-American Affairs, and was a member of the policy planning staff as principal speechwriter to the U.S. secretary of state.

Robert Kagan's visit to CMC is jointly sponsored by the Salvatori Center for the Study of Individual Freedom in the Modern World and the Athenaeum.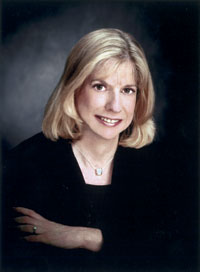 Why Don't We Have More Women in Science? Was Larry Summers Right?
DIANE HALPERN
MONDAY, FEBRUARY 19, 2007
In a speech at the NBER Conference on Diversifying the Science and Engineering Workforce in 2005, then President of Harvard University, Larry Summers, suggested that the inequality between men and women in science and mathematics might be linked to biological differences between the sexes. In her lecture, Professor Diane Halpern will address Summers' comments and the controversial issue of why there appears to be a deficit of women in science, engineering, and mathematics fields.
Halpern is currently chair of a committee formed on behalf of the Department of Education's Institute of Education Sciences that has been asked to draft a best-practices guide. This report will outline current problems facing girls and women in science and mathematics education and careers in fields commonly known as STEM — science, technology, engineering, and mathematics - as well as offer solutions that address those challenges based on research evidence.

Halpern's research and publications include studies in gender differences in cognitive abilities. In December 2005, she discussed biopsychosocial contributions to cognitive performance during a public convocation in Washington, D.C., that was hosted by the National Academies of Science Committee on Women in Academic Science and Engineering to explore the impact of sex and gender on recruiting, hiring, promotion, and retention of academic science and engineering faculty.
Professor Halpern is a professor of psychology at CMC, director of The Berger Institute for Work, Family, and Children, and past president of the American Psychological Association. Halpern received her bachelor's degree from the University of Pennsylvania, and earned post-graduate degrees from Temple University and the University of Cincinnati. Along with Susan Murphy, associate professor of psychology and associate director of the Kravis Leadership Institute, she edited From Work-Family Balance to Work-Family Interaction: Changing the Metaphor, in 2005. Halpern's other books include Thought and Knowledge: An Introduction to Critical Thinking (1995), Applying the Science of Learning to the University and Beyond: New Directions for Teaching and Learning (2003), and Sex Differences in Cognitive Abilities (1986). Her numerous honors include the Western Psychological Association's Outstanding Teaching Award in 2002; an honorary doctorate from Mount St. Mary's College in 2004, and the Distinguished Alumni Award from the McMicken College of Arts & Sciences, University of Cincinnati.