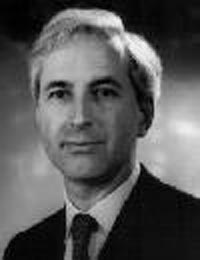 Cecil Beaton: His Biography & His Biographer
HUGO VICKERS
TUESDAY, MARCH 6, 2007
Cecil Beaton (1904-80) was a man of many parts: photographer, designer of sets and costumes, illustrator, diarist, author of many books, creator of some of the finest images of the Royal Family, a man of style, and arbiter of taste and fashion. There were few distinguished or glamorous people of the twentieth century who eluded his lens. He even succeeded in luring Greta Garbo before his camera, and beyond that, enjoyed a curious romance with her.

A renowned biographer and historian, Hugo Vickers has written biographies of many twentieth century figures, including the Queen Mother, Gladys, Duchess of Marlborough, Cecil Beaton, Vivien Leigh, Greta Garbo, Alice, Princess Andrew of Greece, and The Duke and Duchess of Windsor. A frequent broadcaster, Vickers is in high demand for royal occasions. He was an ITN studio guest for the Royal Wedding of 1981, and for the funeral of Diana, Princess of Wales in 1997. He appears regularly on CNN's Larry King Live, and has also appeared on Fox TV, NSNBC, and a great number of programs in Canada, Australia, and New Zealand.

His book, The Kiss: The Story of an Obsession (1996), won the 1996 Stern Silver Pen Award for Non-Fiction. His latest work, Elizabeth, The Queen Mother (2005), is the first major biography since her death, was much reprinted and is now in paperback. At present he is writing a book on St George's Chapel, Windsor, and weekly profiles for Hello! magazine.

Promising to be "entertaining and highly polished...a story of amazing success told with loving wit and great insight," Hugo Vickers' lecture will focus on the life and career of Cecil Beaton, as well stories from his own life experiences.

The Gould Center for Humanistic Studies has named Hugo Vickers the Golo Mann Distinguished Lecturer for Academic Year 2006-07. This lecture is made possible through the generosity of CMC alumnus Eugene Wolver '51.