Athenaeum Location
Print Newsletter
September 26, 2007
Vol. 23, No. 02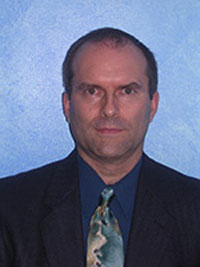 2007-2008 L.J. Kutten Lecture in Philosophy and Religion
Savage Breast: One Man's Search for the Goddess
TIM WARD
WEDNESDAY, SEPTEMBER 26, 2007
What would it be like for a modern man to encounter the goddess? To find out, author Tim Ward traveled to the cradles of Western civilization—Greece, Turkey, and Israel. In his Athenaeum presentation, Ward will use color images of the goddess statues, icons, and temples he encountered during his journey to describe what his experiences revealed about modern man's unconscious need for and fear of women. He asks: "What would it take for men to really let go of patriarchy and genuinely accept women as equals?"

Four years ago as he prepared to teach Visions of the Divine Feminine, a new course offered by the department of philosophy and religious studies at CMC, Professor Deepak Shimkhada chose Arousing the Goddess: Sex and Love in the Buddhist Ruins of India (2003) as one of several texts for the course. His students enjoyed the book, a narrative written as the author grappled with the divine feminine within the context of his own personal desires and spiritual search for Nirvana.

Aside from his erotic journey in the ruins of India recounted in his best-selling book, Ward is also the author of numerous other books, including What the Buddha Never Taught (1993) and Savage Breast: One Man's Search for the Goddess (2006), bringing fresh perspectives to the study of the female.

This lecture by Tim Ward is made possible through the generosity of CMC alumnus, L.J. Kutten '74, and is the seventh in the annual series of Kutten Lectures in Philosophy and Religion.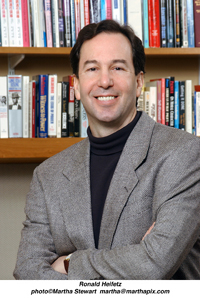 Leadership, Authority, and the Paradox of Trust
RONALD HEIFETZ
THURSDAY, SEPTEMBER 27, 2007
Ronald A. Heifetz, Co-Founder of the Center for Public Leadership and King Hussein bin Talal Lecturer in Public Leadership at Harvard University's John F. Kennedy School of Government, is known worldwide for his seminal work on the practice and teaching of leadership. His research at Harvard focuses on how to build adaptive capacity in societies, businesses, and nonprofits. For more than two decades, Heifetz's courses on leadership have been among the most highly valued in the University, and his first book, Leadership Without Easy Answers (The Belknap Press of Harvard University Press, 1994), currently in its thirteenth printing, has been translated into many languages. His more recent study, Leadership on the Line: Staying Alive through the Dangers of Leading (Harvard Business School Press, 2002) was co-authored with Marty Linsky.

The subject of many interviews, articles, and the recent book by Sharon Daloz Parks, Leadership Can Be Taught (Harvard Business School Press, 2005), Heifetz speaks extensively in the U.S. and abroad and consults widely with presidents and senior executives in government, business, and nonprofit organizations. Heifetz is a founding principal in Cambridge Leadership Associates (www.cambridge-leadership.com).

A graduate of Columbia University, Harvard Medical School and the John F. Kennedy School of Government, Heifetz is both a doctor and a musician. He trained initially in surgery before deciding to devote himself to the study of leadership in politics and business. Heifetz completed his medical training in psychiatry. As a cellist, he studied with the great Russian virtuoso, Gregor Piatigorsky.

Dr. Heifetz' visit to CMC is sponsored by the Kravis Leadership Institute as part of Leadership Day 2007. KLI invites broad participation in Leadership Day, which includes a luncheon, panel, and other activities capped by Heifetz' evening lecture. His topic for the lecture is "Leadership, Authority, and the Paradox of Trust".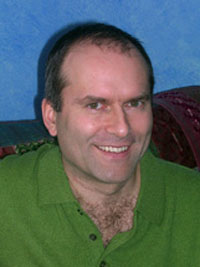 Finding Beauty in a Broken World
TERRY TEMPEST WILLIAMS
MONDAY, OCTOBER 1, 2007
The Athenaeum is excited to welcome Terry Tempest Williams, a pioneer in environmental literature and conservation. Her passionate writing combines a penetrating insight on the interactions between nature and human social life. As such, her prose centers not only on powerful images of the American West, but also on contemporary issues of women's health and politics.

Williams' writing reflects her willingness to take in the world from many different angles. From exploring the wilderness of Utah or Alaska, to working as a "barefoot artist" in Rwanda, Terry Tempest Williams has developed a fervent belief in the links between environmental issues and issues of justice. Williams' work represents an attempt to stake out a claim in the natural world and cultivate a benevolent power to support an ethical stance. Drawing on the power that she sees in the environment around her, Williams urges citizens "to question, to speak, and to act," and to work towards the restoration of environmental, spiritual, and social links in the world.

Williams' classic book, Refuge – An Unnatural History of Family and Place (1991), mingles memoir and environmental history as it discusses her mother's fight against cancer as well as the flooding and near-destruction of the Bear River Migratory Bird Ridge. Her other books include An Unspoken Hunger – Stories from the Field (1994); Desert Quartet: An Erotic Landscape (1995); Leap (2000); Red: Passion and Patience in the Desert (2001); and The Open Space of Democracy (2004), as well as the forthcoming MOSAIC: Finding Beauty in a Broken World (2008).

Terry Tempest Williams currently serves as the Annie Clark Tanner Scholar in Environmental Humanities at the University of Utah. She has been named as one of Utne Reader's "Utne 100 Visionaries," and has received numerous awards, including the Robert Marshall Award from The Wilderness Society, the Distinguished Achievement Award from the Western American Literature Association, and the Wallace Stegner Award from the Center for the American West. Williams has also received the prestigious Lannan Literary Fellowship, as well as a John Simon Guggenheim Fellowship in creative nonfiction.

Terry Tempest Williams' lecture is presented as part of the Athenaeum's series Leadership in Times of Crisis: The Envrionment. This series is funded by a generous grant from the Andrew Mellon Foundation and the Roberts Environmental Center at CMC.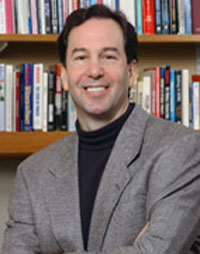 Using the "N" Word: Should Anyone?
ADAM BRADLEY
JEFFERSON HUANG
SAMANTHA STECKER '08
NATALIA BAILEY '10
OSIE LEON WOOD, JR.
WARREN G
TUESDAY, OCTOBER 2, 2007
The use of the n-word is one of great contention in American society in general, and in the African American community in particular. Organizations such as the NAACP and Alpha Phi Alpha, the nation's oldest and largest Black fraternity, have recently taken a stand against the use of the word in any context. At the same time, the presence of DJ's, music artists, comedians such as Chris Rock and Carlos Mencia, and normal young people who use the n-word as part of their daily lexicon is ubiquitous in our culture. Is the use of this word their right, a more-or-less harmless reclamation of a term that has lost some of its earlier sting? Is the tension surrounding its use simply a generational divide? Are there, in fact, still significant social implications accompanying the use of the n-word that would discourage its use in any community? Where do you stand?

Continuing in the vein of Jabari Asim's talk on "Burying the 'N' Word" earlier this fall, the Athenaeum will host a panel discussion on the topic "Using the 'N' Word: Should Anyone?" The discussion is part of a series of programs and speakers organized by the Dean of Students to facilitate dialogue and provoke thought on this controversial issue. As such, the panel will be moderated by CMC's own Dean of Students and Vice President for Student Affairs Jefferson Huang. The panel itself will include Adam Bradley, an assistant professor of literature at CMC and author of the forthcoming Book of Rhymes: The Poetics of Hip Hop (2008); Pastor Osie Leon Wood, Jr., director of the Ronald McNair Scholars Program at CGU and pastor and founder of North Long Beach Community Prayer; and Samantha Stecker '08, who is active in the Dean of Students and Admission offices at CMC; Natalia Bailia '10; and Warren Griffin III, better known as Warren G, an American West Coast rapper, hip hop producer, and step brother of Dr. Dre.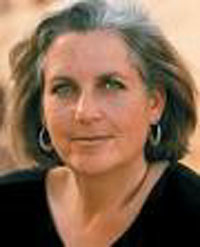 Toleration and Nonconformity in the Iranian Cultural Climate
ABBAS AMANAT
THURSDAY, OCTOBER 4, 2007
As today's Muslim world grapples with effects of extremism, intrusion and intolerance, it is important to ask whether beyond the conventional images there exist in the past a legacy of toleration and acceptance of diversity and nonconformity. The rich tradition of Persian literary and pictorial expressions as well as mystical, messianic and philosophical speculations in Iran and Mughal India offers a remarkable ground for such an inquiry. How have Muslim societies allocated space to skeptics, agnostics, heretics, and non-conformists in an Islamic paradigm? How have Sufis, mystics, and dervishes contributed elements of openness and plurality to Islamic culture? Through these and other questions, the writings of Abbas Amanat have demystified monolithic depictions of Islam and Muslim societies.
Amanat is professor of modern Middle East history at Yale University where he has been teaching since 1983. He earned his degrees at Tehran University and at the University of Oxford. Among his publications are Resurrection and Renewal: The Making of the Babi Movement in Iran (Cornell University Press, 1989) and Pivot of the Universe: Nasir al-Din Shah Qajar and the Iranian Monarchy (University of California Press, 1997). His edited volumes include Cities and Trade: Consul Abbott on the Economy and Society of Iran (1983); Crowning Anguish: Memoirs of Taj al-Saltana from the Harem to Modernity (1993) and more recently Imaging the End: Visions of Apocalypse from Ancient Middle East to Modern America (2002). His forthcoming book, to be published by Yale University Press, is titled In Search of Modern Iran. He is currently writing a biography of the nineteenth-century theologian and poet Qurrat al-'Ayn (Tahira), the first woman to publicly unveil herself in Iranian history, and a study of nonconformity in the Persianate world. Included among his are 'Mujtahids and Missionaries: Shi'i Responses to Christian Polemics in the Early Qajar Period' in Religion and Society in Qajar Iran (2004), and forthcoming 'Memory and Amnesia in the Historiography of the Constitutional Revolution'.
He was the editor-in-chief of Iranian Studies (1992-1998), consulting editor of Encyclopaedia Iranica since 1984 and general editor of the Persia Observed series (Mage Publishers). Amanat served as the director of the Center for Middle East Studies at Yale Center for International and Area Studies between 1992 and 2005. He has recently been elected as Fellow of the Carnegie Scholar Program for 2006-2008.

Professor Amanat's lecture at the Athenaeum continues the series of speakers arranged in collaboration with CMC professor Arash Khazeni's course "Gunpowder Empires: Ottomans, Safavids, and Mughals."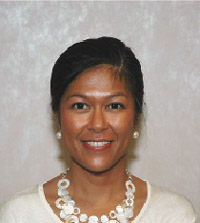 Combating Terrorism with Socioeconomics: Leveraging the Private Sector
MIEMIE WINN BYRD '89
MONDAY, OCTOBER 8, 2007
LUNCH 11:45 a.m., LECTURE 12:15 p.m.
Globalization has produced winners and losers. It has brought about a large gap and economic inequities between the rich and poor. In the eyes of violent extremists, negative underlying conditions provide an opportunity to gain support to advance their agendas. They exploit the inequitable, hopeless and poverty stricken environments and circumstances to attract the large numbers of people needed to effectively move their objectives forward. Therefore, a long-term comprehensive counterterrorism strategy must address these negative socio-economic factors. The U.S. government and the military must consider the powerful role that private sector could play in creating sustainable positive socio-economic conditions in areas that are vulnerable to terrorist recruitment.
Miemie Winn Byrd is an associate professor of economics at Asia Pacific Center for Security Studies in Honolulu, Hawaii. Prior to her current position, Major Byrd was recalled to active duty under Operations Enduring Freedom (OEF) and served as the Deputy Economic Advisor for the Strategic Planning and Policy Division, Civil-Military Operations Plans Officer for OEF-Philippines, Interagency Operations Officer for Joint Interagency Coordination Group for Combating Terrorism (JIACG-CT) at U.S. Pacific Command, Camp H.M. Smith, Hawaii from 2003 to 2007.
Prior to the mobilization, Ms. Byrd was the Controller for Law and Economics Consulting Group (LECG) in the San Francisco Bay Area. Her sixteen years of civilian professional experience include a wide range of auditing, accounting, and financial management positions with multinational corporations such as Gillette, GTE, and Ernst & Young and also with a Silicon Valley start-up firm, Wyzdom.com. Her unique blend of experiences in the private sector and military gave rise to her current interest and research area of leveraging the private sector in U.S. Pacific Command's counterterrorism strategy for the Asia Pacific Region.
Ms. Byrd received a B.A. in Economics and Accounting from Claremont McKenna College and holds a MBA with emphasis in Asia-Pacific Economics and Business from University of Hawaii.

Miemie Byrd's lecture is sponsored by The Keck Center for International and Strategic Studies.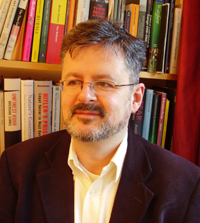 From Suicide Bombers to World Crisis: Serbia and the Outbreak of War in 1914
CHRISTOPHER CLARK
MONDAY, OCTOBER 8, 2007
LUNCH 11:45 a.m. LECTURE 12:15 p.m.
The crisis that culminated in the outbreak of war in 1914 began with a terrorist outrage perpetrated by a would-be suicide bomber in the city of Sarajevo. Gavrilo Princip was a Serbian subject of the Austro-Hungarian Empire who had secured guns and bombs from contacts in Belgrade, capital of the neighbouring Kingdom of Serbia. He belonged to a shadowy underground organisation coordinated and funded from within Serbia and he was an exponent of Serb ultra-nationalism. Yet the place of Serbia in the crisis that unfolded in July 1914 has often been passed over by historians more interested in analysising the great-power diplomacy that brought war in the first days of August. This talk sets the events of July in the context of the troubled political, cultural and economic history of modern Serbia, with a view to understanding the place of Belgrade in the events that brought war to Europe and the world.

Christopher Clark was educated at Sydney Grammar School and studied at Sydney University, the Freie Universität Berlin, and the University of Cambridge, where he is currently Reader in Modern European History. He has written widely in the field of modern German and European history. He co-edited Culture Wars: Catholic-Secular Conflict in Nineteenth-Century Europe (CUP: Cambridge, 2003). He is the author of The Politics of Conversion: Missionary Protestantism and the Jews in Prussia, 1728-1941 (OUP: Oxford, 1995), Kaiser Wilhelm II (Longman: Harlow, 2000) and Iron Kingdom: The Rise and Downfall of Prussia, 1600-1947 (Penguin: London, 2006), which won the Wolfson Prize for History, the HSK Buchpreis für Neuere Geschichte, and the Queensland Premier's History Prize in 2007.

Professor Clark's visit to campus is sponsored the Center for the Study of the Holocaust, Genocide, and Human Rights at CMC.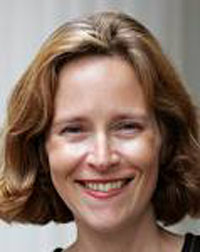 A New Look at the New Deal: How 1936 Gave Us 2008
AMITY SHLAES
MONDAY, OCTOBER 8, 2007
Bestselling author Amity Shlaes takes a microscope to the 1932 and especially the signal 1936 campaign that yielded the Roosevelt landslide. In that year, FDR established the modern political world, based around the "forgotten man" purportedly left out of the American dream – union members, artists, senior citizens, the unemployed. But by helping one forgotten man, Roosevelt created a second, the voter who subsidizes the programs designed to help the first. The contradictions this entailed affect American politics to this day.

Amity Shlaes is a syndicated columnist for Bloomberg and a senior fellow at the Council for Foreign Relations. She was a columnist for the Financial Times and a member of the editorial board of the Wall Street Journal, serving as the Journal's op-ed editor in the early 1990s. Her work has appeared in National Review, the New Republic, Foreign Affairs, the American Spectator, the Suddeutsche Zeitung and Die Zeit.
Shlaes's books include The Greedy Hand (2000), a national bestseller on tax policy, Germany: The Empire Within (1991), about German national identity, and Turning Intellect to Influence (2004) (co-authored with the late Robert L. Bartley), chronicling the progress of free-market ideas. In 2002 she was co-winner of the Frederic Bastiat Prize for writing on political economy. Her talk at CMC is sponsored by the Henry Salvatori Center for the Study of Individual Freedom in the Modern World.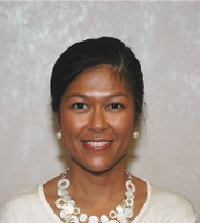 Christians in Safavid Iran: Hospitality and Harrassment
RUDI MATTHEE
TUESDAY, OCTOBER 9, 2007
Conventional history perceives the two centuries of Safavid rule in Iran (1501-1722) as the unfolding of three stages — from fanaticism to tolerance to decline — and sees the elite's approach to Christians and their faith as reflective of this evolution. Rudi Matthee suggests that the role played by Christianity in Safavid Iran was much too variegated to be fitted into such neat schemes and phases. With regard to the treatment of Christians by the state, the entire Safavid period is marked by a complex interplay between a propensity toward openness, a strategic search for alliances, and exclusionary religious impulses, and thus evincing a range of attitudes from tolerance to oppression that persisted over time. The roots of this blend are to be found in the richly layered history of Iran, a composite of multiple, overlapping traditions.

Rudi Mathee teaches Middle Eastern history, with a research focus on early modern Iran and the Persian Gulf. He received his Ph.D. in 1991 from the University of California, Los Angeles. He is the author of The Politics of Trade in Safavid Iran: Silk for Silver, 1600-1730 (Cambridge University Press, 1999) and The Pursuit of Pleasure: Drugs and Stimulants in Iranian History, 1500-1900 (Princeton University Press, 2005). He is also the author of Iran and Beyond: Essays in Honor of Nikki R. Keddie (2000), co-edited with Beth Baron, and Iran and the Surrounding World, 1501-2001: Interactions in Culture and Cultural Politics (2002), co-edited with Nikki Keddie. In addition, he has published numerous articles on aspects of Safavid and Qajar Iran (c. 1500-1900). He was the President of the Association for the Study of Persianate Societies, 2003-2005. Following the publication of his most recent book, The Pursuit of Pleasure (2005), Matthee was the recipient of the 2006 Albert Hourani Book Prize, awarded by the Middle East Studies Association of North America, and winner of the Said Sirjani Book Prize, 2004-2005, awarded by the International Society for Iranian Studies.

Professor Matthee's lecture at the Athenaeum continues the series of speakers arranged in conjunction with CMC professor Arash Khazeni's course "Gunpowder Empires: Ottomans, Safavids, and Mughals."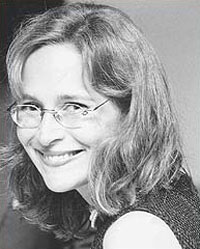 WordsWorth Society Lunch
WARD ELLIOTT
WEDNESDAY, OCTOBER 10, 2007
LUNCH 12:00 p.m.
CMC's Founding Trustee Donald McKenna delighted in coming to the Athenaeum; and one of his favorite activities was attending the regular WordsWorth Society lunches. The Athenaeum is reviving the spirit of the WordsWorth Society by hosting a lunch to commemorate Donald McKenna's 100th birthday. Please join professor Ward Elliott in exploring the joy of a rich vocabulary.
Ward Elliott is a charter menber of the WordsWorth Society. The Burnet C. Wohlford Professor of American Political Institutions at CMC, Professor Elliott was awarded the Roy C. Crocker Prize for Merit in 1984 and a Presidential Award for Merit in 1999 by Claremont McKenna College. A wordsmith also known for the singing parties at his home, Ward, as keeper of the flame, looks forward to learning some new words.
The only requirement for the lunch is that you bring along an interesting word that you have researched: history, derivation, meaning, and usage. Come by for lunch and celebrate a true McKenna tradition!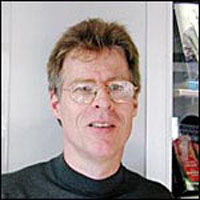 The Future of the Fourth Estate
NEIL BUDDE
WEDNESDAY, OCTOBER 10, 2007
Neil Budde joined Yahoo! News in November 2004 as General Manager and helped build it into the most visited online news site in the world. In January 2007, he was promoted to Editor in Chief over Yahoo! News, Yahoo! Sports and Yahoo! Finance, and now focuses on the content and editorial operations of these three U.S. news sites. In 2005, Budde's team launched Yahoo!'s first foray into original multimedia news coverage with Kevin Sites in the Hot Zone, for which Kevin Sites received the 2006 Daniel Pearl Awards for Courage and Integrity in Journalism and a National Headliner Award.

Before joining Yahoo!, Budde was the founding editor and publisher of The Wall Street Journal Online. Budde's career began with a decade of experience as an editor and reporter at The Richmond Times-Dispatch, The Courier-Journal in Louisville, Ky., and USA Today. Budde earned a Bachelor of Arts degree in journalism from Western Kentucky University and an MBA from the University of Louisville. Budde is on the board of directors of the Online News Association and is its treasurer in 2007-08. He also is on the board of the California First Amendment Coalition.

Neil Budde's Athenaeum lecture is part of the series Governance in 21st Century Organizations sponsored by the Kravis Leadership Institute at CMC.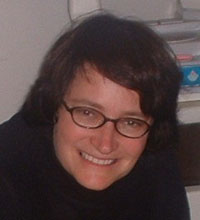 Leo Strauss's Contribution to Modern Jewish Thought and the Philosophy of Religion
LEORA BATNITZKY
THURSDAY, OCTOBER 11, 2007
Although best known as a political philosopher, Leo Strauss draw from and contributed significantly to Jewish philosophy. Leora Batnitzky, Professor of Religion and acting director of the Program in Judaic Studies at Princeton University, examines Strauss' standing in modern Jewish thought and the broader implications of this thinking for the philosophy of religion.. Batnitzky's teaching and research interests include modern Jewish thought, philosophy of religion, and modern legal and political theory. She is the author of Leo Strauss and Emmanuel Levinas: Philosophy and the Politics of Revelation (Cambridge, 2006) and Idolatry and Representation: The Philosophy of Rosenzweig Reconsidered (Princeton, 2000), as well as numerous articles and book chapters. She is the co-editor of Jewish Studies Quarterly and the editor of the forthcoming Martin Buber: Schriften zur Philosophie und Religion. She is currently writing a book called Modern Jewish Thought and the Invention of the Jewish Religion. This past year she was the Berkowitz Fellow at New York University Law School where she began work on a long term project on the philosophical and historical relations between modern religious thought (Jewish and Christian) and modern legal theory (analytic and continental).