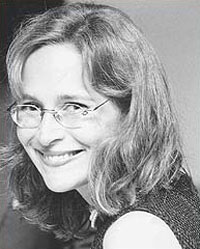 WordsWorth Society Lunch
WARD ELLIOTT
WEDNESDAY, OCTOBER 10, 2007
LUNCH 12:00 p.m.
CMC's Founding Trustee Donald McKenna delighted in coming to the Athenaeum; and one of his favorite activities was attending the regular WordsWorth Society lunches. The Athenaeum is reviving the spirit of the WordsWorth Society by hosting a lunch to commemorate Donald McKenna's 100th birthday. Please join professor Ward Elliott in exploring the joy of a rich vocabulary.
Ward Elliott is a charter menber of the WordsWorth Society. The Burnet C. Wohlford Professor of American Political Institutions at CMC, Professor Elliott was awarded the Roy C. Crocker Prize for Merit in 1984 and a Presidential Award for Merit in 1999 by Claremont McKenna College. A wordsmith also known for the singing parties at his home, Ward, as keeper of the flame, looks forward to learning some new words.
The only requirement for the lunch is that you bring along an interesting word that you have researched: history, derivation, meaning, and usage. Come by for lunch and celebrate a true McKenna tradition!