Athenaeum Location
Print Newsletter
October 15, 2007
Vol. 23, No. 03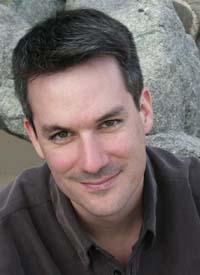 Music and Conversation
ROBERT THIES
MONDAY, OCTOBER 15, 2007
The Athenaeum is pleased to welcome Los Angeles-based pianist Robert Edward Thies for an intimate solo recital highlighting his extraordinary talent and accomplishment as a musician. Thies was catapulted into the international spotlight in 1995 by winning the top prize at the Second International Profokiev Competition, a renowned piano contest held in St. Petersburg, Russia. Thies' victory was the first by an American in any Russian piano competition since 1958 — an impressive accomplishment for any artist, let alone one who was in his mid-20's at the time. Since that time, Thies has garnered a reputation as a consummate, graceful musician with a keen poetic sense and a remarkably diverse repertoire.
Thies studied under Robert Turner and Daniel Pollock, who were themselves students of the great Russian masters Madame Rosina and Josef Lhevinne. Thies has enjoyed a diverse musical career as an orchestral soloist, recitalist, and chamber musician. He has appeared with such orchestras as the Saint Petersburg Philharmonic, Mexico City Philharmonic, the National Symphony of Mexico, Auckland Philharmonia (New Zealand), and the Naples Philharmonic. In 2001, Thies completed a recital tour of 40 American cities, and he has collaborated with numerous chamber music ensembles. Thies' location in Los Angeles has also made him a highly sought-after studio musician, and he has contributed to the film scores of such renowned composers as James Horner and Danny Elfman. His debut solo album,
Live in Recital
, was released in February 2006.
Thies' recital program for the Athenaeum will include works by Bartok, Beethoven, Brahms, Rachmaninoff, Debussy, Ravel, Gershwin, and Khachaturian. The Yamaha piano is provided by Keyboard Concepts, Inc.
Program
6:45 p.m.
Bartók
Allegro barbaro

Beethoven
Sonata No. 8 in C minor, Op. 13 "Pathetique"
I. Grave - Allegro di molto e con brio
II. Adagio cantabile
III. Rondo - Allegro

Brahms
Intermezzo in A Major, Op. 118 no. 2

Debussy
Sunken Cathedral

Gershwin
3 Preludes

Ravel
Jeux d'eau

Thies
Improvisation

Rachmaninoff
Prelude in G minor, Op. 23 no. 5
Prelude in G-sharp minor, Op. 32 no. 12

Khachaturian
Toccata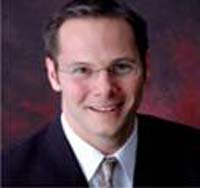 Inside the Investor's Brain
RICHARD PETERSON
TUESDAY, OCTOBER 16, 2007
Dr. Richard Peterson, Managing Partner of Market Psychology Consulting, is a psychiatrist, investor coach, and collaborating researcher at the Claremont Graduate University Center for Neuroeconomic Studies. Dr. Peterson coaches investors, traders, financial executives, and portfolio managers for sustainable success. Additionally, he develops market forecasting software based on linguistic analysis of financial news, and he will be launching his own hedge fund in early 2008.

During his visit to the Athenaeum, Dr. Peterson will discuss his recently published book, Inside the Investor's Brain: The Power of Mind Over Money (2007), in which he examines the roots of financial decision making behavior. Neuroscientists have found that common investment mistakes originate in the brain and Dr. Peterson will review the latest findings in the fields of behavioral finance while highlighting techniques and tools for improving individual financial choices.

Dr. Peterson received his medical and bachelor's degrees from the University of Texas. He has conducted behavioral finance and neuroeconomics research at Stanford University, and has published articles in psychology, neuroscience, finance, and economic journals. He is an associate editor of the Journal of Behavioral Finance. Dr. Peterson's Athenaeum lecture is co-sponsored by the Center for Neuroeconomic Studies at Claremont Graduate University and CMC's Financial Economics Institute.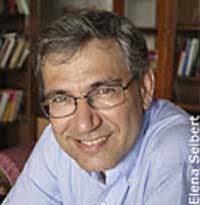 Orhan Pamuk: Other Colors, Other Stories
ORHAN PAMUK
THURSDAY, OCTOBER 18, 2007
At a time when people speak of an clash of civilizations between East and West, a time when national identity, history, and culture are called into question, a time when religion and politics seem as intertwined as ever, a time when even the boundaries of Europe are being debated, literature's fictions can be as powerful as the dutifully reported facts of current events. In a career spanning over three decades, author Orhan Pamuk has established himself as the preeminent author of his native Turkey. His writings have spawned controversy and debate, with repercussions in the world of politics and culture as well as in the world of literature. Pamuk's novels delve deep into his own personal history as well as issues of family, Turkish national history and identity, and the ever-present tension between secular Western culture and religion. Despite these esoteric themes, Pamuk's characters are bursting with verve, flaws, and an undeniable humanity that shines through their doubts and imperfections. It is no coincidence that Pamuk is regarded as one of the most astute and incisive observers of his country's character.

Born in 1952, Pamuk was raised in an affluent, Westernized neighborhood of Istanbul and attended private schools in the area. During his childhood and teenage years, he dreamed of being a painter, but decided at age 22 to devote his life to writing. His first novel, Cevdet Bey and Sons (1982), won a national prize for unpublished novels before it even went to press. Pamuk spent the late 1980s as a resident scholar at Columbia University, and has continued his relationship with that school. Later novels such as The Black Book (1990), My Name is Red (1998), and Snow (2002) brought him increasing acclaim, and in 2006 Pamuk was awarded the Nobel Prize in Literature for Istanbul. In its citation, the Nobel committee commended Pamuk, saying: "in the quest for the melancholic soul of his native city [he] has discovered new symbols for the clash and interlacing of cultures." The Athenaeum is truly honored to have a guest of such distinction and influence.

Orhan Pamuk's visit to CMC is jointly sponsored by the Gould Center for Humanistic Studies and the Marian Miner Cook Athenaeum.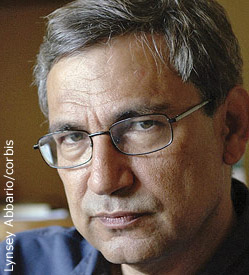 Why JFK Is Still Ahead of His Time
DAVID TALBOT
THURSDAY, OCTOBER 25, 2007
Every four years, presidential candidates from both parties try to lay claim to John F. Kennedy's charismatic mantle. But are they missing the true significance of his brief 1000 days in office? David Talbot will offer a provocative view of JFK's presidency, focusing on the internal tensions that pitted the young president and his inner circle against his national security apparatus and tore apart JFK's administration. Kennedy's efforts to establish a peace dialogue with our enemies at the height of the Cold War - despite the intense pressure from hardliners within his own government - still hold lessons for us today. According to Talbot, some revisionist historians are also trying to denigrate the accomplishments of Robert Kennedy's passionate support of the civil rights movement. He has also found evidence that RFK did not believe in the Warren Commission findings about a lone gunman and the "magic bullet" theory. A staunch admirer of the Kennedy legacy, Talbot is determined to track down the root causes of the assassination and bring them to light.

David Talbot is the author of Brothers: The Hidden History of the Kennedy Years (2007), a recent New York Times bestseller. Historian Alan Brinkley, writing in the New York Times Book Review, called Brothers a "fearless, passionate, often angry book... This is not just a book about assassination. It is also a story of how the Kennedy brothers tried to change the world."

David Talbot is the founder and former editor-in-chief of one of the first Internet newsmagazines, Salon.com. Salon's coverage of politics, technology, relationships, and the arts, has won the website numerous awards since it was founded in 1995, and the online magazine is notable for its interactive content and lively commentator base. Before founding Salon, Talbot was the arts and features editor at the San Francisco Examiner, as well as a senior editor for Mother Jones magazine. Additionally, he has written for notable publications such as The Rolling Stone, the New Yorker, and Playboy. Although retired as Salon's editor-in-chief, he remains with Salon as Chairman of the Board.

David Talbot's visit to CMC is sponsored by the Center for the Study of the Holocaust, Genocide and Human Rights.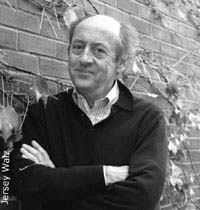 An Evening with the Poet
BILLY COLLINS
MONDAY, OCTOBER 29, 2007
Billy Collins' influence as a poet cannot be overstated. As a pioneer of American poetry, Collins attempts to produce what he calls "hospitable" poems; poems that travel along with the reader and make the reader feel at home. His work is clear and free of pretension, and he has been hailed as a "modern-day Robert Frost." He rejects most classical attempts at formalism, preferring to emphasize the bare meaning of his poetry, and invented the "paradelle," a parody of strict poetic forms to illustrate the difficulty with obtuse poetry.

Collins has published numerous anthologies of his own poetry in addition to serving as editor of The Best American Poetry 2006 (2006). He has won many prizes from Poetry magazine, and was selected as their "Poet of the Year" in 1994, as well as becoming the first recipient of their new Mark Twain Prize for Humor in Poetry in 2005. Collins has won fellowships from the National Endowment for the Arts and the John Simon Guggenheim foundation, as well as the New York Foundation for the Arts. In 2001, Collins began his tenure as the 11th Poet Laureate of the United States, serving two terms, until 2003. Later, Collins accepted the position of the New York State Poet for 2004.

Collins is a graduate of the College of the Holy Cross and of the University of California, Riverside. He currently serves as a Distinguished Professor of English at Lehman College in the Bronx, New York, where he has been a member of the faculty since 1968. Collins has also served as a visiting writer and scholar at Sarah Lawrence College.

His most recent collection of poems is entitled, The Trouble with Poetry and Other Poems (2005), and he has also published a new anthology, 180 More: Extraordinary Poems for Everyday Life (2005), which continues his collection of contemporary poetry intended to be taught in schools.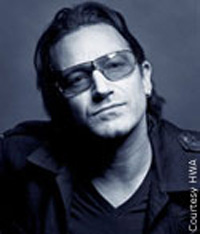 A Lesson in Giving Back
BONO
TUESDAY, OCTOBER 30, 2007
7:30 P.M. BRIDGES AUDITORIUM
Bono, lead singer of U2 and noted humanitarian, will present a lecture at 7:30 p.m. on Tuesday, Oct. 30, as a guest of Claremont McKenna College at Bridges Auditorium. Bono was named Time magazine's 2005 Person of the Year (shared with Bill and Melinda Gates), and has received the Legion d'Honneur from the French government and an honorary British knighthood earlier this year.

Formed in 1978, U2 has sold more than 140 million albums and won 22 Grammy awards to date. In addition to his significant cultural impact through U2, Bono is a well-known advocate in the fight against AIDS and extreme poverty in Africa.

In 2002, he co-founded DATA (Debt, AIDS, Trade, Africa) to raise public awareness of the issues in its name, and influence government policy on Africa. On behalf of DATA, Bono has lobbied U.S. Presidents and Congressional leaders, along with the heads of many other G8 nations. DATA is a founding member of the One Campaign to Make Poverty History, part of a global network of millions of people campaigning against extreme poverty.

In 2006, Bono with Bobby Shriver launched Product (RED) to raise money from businesses to buy AIDS drugs for people in Africa unable to afford them. Product (RED) have an ongoing relationship with a number of iconic global brands who sell (RED) products and donate a percentage of the profits directly to the Global Fund to Fight AIDS, Tuberculosis and Malaria.

The lecture will be free of charge, with one ticket reserved for every Claremont McKenna College student, faculty, and staff. CMC students will be seated together on the main floor, with ticket distribution announced later this month by the Office of the Dean of Students. CMC faculty and staff may pick up their ticket at the Bridges Auditorium box office October 1-5 during normal business hours. In addition, approximately 600 tickets will be provided to other students within The Claremont Colleges, with distribution handled by the individual Deans of Students offices in October.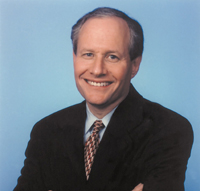 American Politics Today: The Presidency and the War
WILLIAM KRISTOL
WEDNESDAY, OCTOBER 31, 2007
The 2008 elections, the first without an incumbent President since 9/11, will be a watershed event in American politics. The public will have to evaluate the direction of American foreign policy since 9/11 and consider seriously the implications of giving up on the war in Iraq instead of supporting the continued prosecution of a war we might well win. The Henry Salvatori Center and the Marian Miner Cook Athenaeum are pleased to present William Kristol, who will analyze the 2008 elections, the war in Iraq, and where we stand as a nation six years after 9/11.

William Kristol is the founder and editor of the influential Washington-based political magazine, The Weekly Standard. Widely recognized as one of the nation's leading political analysts and commentators, he is a regular guest on television's top news programs. Mr. Kristol recently coauthored The New York Times bestseller The War Over Iraq: Saddam's Tyranny and America's Mission (2003).

Before starting The Weekly Standard in 1995, Kristol led the Project for the Republican Future, where he helped shape the strategy that produced the 1994 Republican congressional victory. Prior to that, he served as chief of staff to Vice President Dan Quayle during the Bush administration and to Secretary of Education William Bennett under President Reagan. Kristol earned his A.B. and Ph.D. from Harvard University. Before coming to Washington in 1985, he taught politics at the University of Pennsylvania and Harvard's Kennedy School of Government.

During his years in government and journalism, William Kristol has acquired a reputation as one of the shrewdest and most insightful observers of American politics. Whether perceiving the first President Bush's political weakness while serving in the White House in 1991, warning Newt Gingrich against overreaching in 1995, or calling attention to the McCain phenomenon ahead of almost everyone else in 1999, Kristol has been ahead of the electoral curve. What does he see for the key 2008 elections, and beyond? Don't miss this important discussion.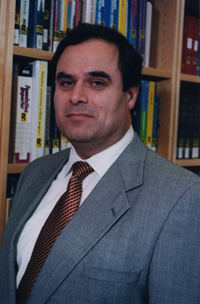 Opening the Archives of the International Tracing Service
PAUL SHAPIRO
THURSDAY, NOVEMBER 1, 2007
LUNCH 11:45 a.m. LECTURE 12:15 p.m.
In 1943, in the midst of World War II, the Allied forces asked the British Red Cross to set up a service to register and trace claims of missing and displaced persons affected by the horrors of war and Nazi tyranny. This Central Tracing Bureau soon evolved into the International Tracing Service (ITS), first under the control of the International Refugee Organization, and then the International Red Cross. By 1954, the ITS had moved to Bad Arolsen, Germany, and had resumed operations in the postwar Federal Republic of Germany. The ITS has collected over 50 millions reference files on some 17.5 million people. Today, the service still attempts to track displaced individuals, locating Holocaust survivors and long-lost relatives around the world.

Due to the massive amounts of records it holds and its desire to balance privacy concerns with a concern for the history of the Holocaust, the ITS works with an almost two-year backlog in processing the 200,000 requests per year that it receives. In 2006, however, the International Committee of the ITS finally decided to open the Service's documents and archives to researchers in all of its member states, the first step in the long process of enabling true public access to the archives.

Paul Shapiro, the Director of the Center for Advanced Holocaust Studies at the United States Holocaust Memorial Museum, has been at the forefront of the effort to open the archives of the ITS, testifying before Congress and encouraging worldwide efforts to track down Holocaust survivors while there is still time. Shapiro has been in charge of the Museum's Center since 1997, before which he spent over a decade on archival research and acquisition for the Museum in Romania, Moldova, and the Ukraine.

Shapiro is a member of the Interagency Working Group on Nazi War Crimes and Japanese Imperial Government Records, and contributed to the report of the International Commission on the Holocaust in Romania, chaired by Elie Wiesel. Shapiro's historical research was instrumental in the denaturalization and deportation case of Valerian Trifa, the Romanian Archbishop of the United States and a former Fascist leader in Romania.

Previously, Shapiro served in the Bureau of Educational and Cultural Affairs at the U.S. Information Agency, where he administered the Fulbright Fellowship Program. He has also served as the associate editor of the journal Problems of Communism and the Editor-in-Chief of the Journal of the International Affairs.

Shapiro has studied at Harvard University and Columbia University, and has been a Fulbright Scholar, and IREX Scholar, and a Visiting Fellow at the Institute for Eurasian Studies at The George Washington University.

This lecture is the first annual H. and R. Auerbach Lecture and is made possible through the generosity of the H. and R. Auerbach Lecture Fund through the Center for the Study of the Holocaust, Genocide, and Human Rights at CMC.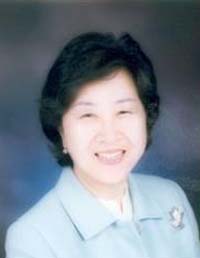 South Korean Culture Goes Global? K-Pop and the Korean Wave
EUN MEE KIM
THURSDAY, NOVEMBER 1, 2007
For aspiring artists in countries with limited markets, one of the best hopes for success comes from the opportunity to break out of their own national market and into those of their neighbors. Music is probably the easiest example of this phenomenon; the United States has long been familiar with artists from Europe and Latin America making the crossover into mainstream American culture.

However, this phenomenon is by no means limited to the Western Hemisphere, nor does it apply to music alone. The past few years have seen a surge in the exposure of South Korean pop culture in other countries, particularly in its East Asian neighbors. This trend, also known as Hallyu, or the Korean Wave, has included TV dramas, movies, and K-pop, an abbreviated term referring to Korean popular music. This trend, like all other cultural explosions, carries important implications for national identity and culture in both the source and recipient countries.

Eun Mee Kim is professor and former dean of the Graduate School of International Studies at Ewha Womans University in South Korea. Professor Kim received her B.A. at Ewha before going on to receive her M.A. and Ph.D. (Sociology) in the United States at Brown University. Kim was associate professor of Sociology at the University of Southern California prior to her current post at Ewha and has also been visiting professor at Harvard University and Temple University. She is the author of numerous publications on Asian development and political economy, including Big Business, Strong State: Collision and Conflict in South Korean Development, 1960-1990 (1997), and was also editor of The Four Asian Tigers: Economic Development and the Global Political Economy (1998).

Professor Kim's visit to CMC is sponsored by the Keck Center for International and Strategic Studies, the Luce Foundation, and the Athenaeum.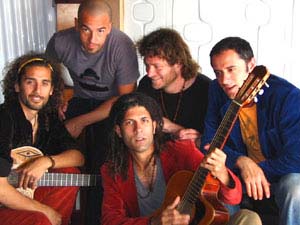 Los Pinguos: A Musical Celebration for the Pacific Coast Council on Latin American Studies Conference
ADRIAN BUONO, guitar
JOSE AGOTE, guitar
JUAN MANZUR, guitar
JUAN MANUEL LEGUIZAMON, percussion
SANTIAGO LEE, guitar
FRIDAY, NOVEMBER 2, 2007
LUNCH 12:15 p.m., PERFORMANCE 12:30 p.m.
Described as a "hot Argentine folk groove band" and the "South American version of the Beatles," Los Pinguos came to the U.S. with every intention of making some noise. With Spanish guitars, a Cuban Tres and a Peruvian cajon (box-drum), musicians Adrian Buono, Jose Agote, Juan Manzur and Juan Manuel Leguizamon began playing together in Buenos Aires in 1999. Vivacious and infectious, their music garnered a devoted fan base in Argentina, inspiring the ensemble to pursue global attention.

Los Pinguos made its Los Angeles debut at local bars such as the Latin Lounge, the Knitting Factory and Key Club. But it was at Santa Monica's 3rd Street Promenade that the band realized its potential to reach a wide and diverse audience. There, a talent scout heard their music and urged them to audition for a new television show, "The Next Big Star," at which Los Pinguos claimed the Grand Prize.

Since then, they have signed a publishing deal with Latin music heavyweight Peermusic (Juanes, David Foster), recorded four new albums –"Camino Bueno" (2002), "Serenata" (2003), "Live In Los Angeles" (2005) a live double CD on Kufala Records and "Peripecias" (2006) recorded at the famous Boat Recording Studio. They've played with such acts as Ozomatli, Yerba Buena, Charlie Zaa and Pablo Montero at the Wiltern Theatre, Paul Anka and Plácido Domingo at the Music Center of Los Angeles, Charly Garcia and famed Argentinean rockers Bersuit Vergarabat. They also appeared at the 2005 SUNDANCE FILM FESTIVAL with female songstress Suzanne Vega. Los Pinguos' music has appeared in TV shows such as "The Shield", "The L Word", and is featured in the Antonio Banderas and Emma Thompson film "Imagining Argentina". Most recently, they have appeared on two of the world famous Putumayo World Music compliations, "Baila!" and "Radio Latino".

The band will be playing in celebration of the annual Pacific Coast Council on Latin American Studies Conference which has come for the first time to Claremont McKenna College. The conference is dedicated to the discussion, promotion, and celebration of Latin America and brings together diverse scholars and practitioners from the West Coast of the United States, Canada, and Mexico.