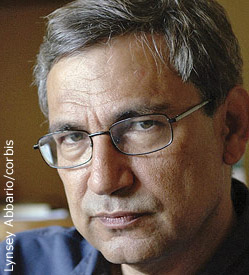 Why JFK Is Still Ahead of His Time
DAVID TALBOT
THURSDAY, OCTOBER 25, 2007
Every four years, presidential candidates from both parties try to lay claim to John F. Kennedy's charismatic mantle. But are they missing the true significance of his brief 1000 days in office? David Talbot will offer a provocative view of JFK's presidency, focusing on the internal tensions that pitted the young president and his inner circle against his national security apparatus and tore apart JFK's administration. Kennedy's efforts to establish a peace dialogue with our enemies at the height of the Cold War - despite the intense pressure from hardliners within his own government - still hold lessons for us today. According to Talbot, some revisionist historians are also trying to denigrate the accomplishments of Robert Kennedy's passionate support of the civil rights movement. He has also found evidence that RFK did not believe in the Warren Commission findings about a lone gunman and the "magic bullet" theory. A staunch admirer of the Kennedy legacy, Talbot is determined to track down the root causes of the assassination and bring them to light.

David Talbot is the author of Brothers: The Hidden History of the Kennedy Years (2007), a recent New York Times bestseller. Historian Alan Brinkley, writing in the New York Times Book Review, called Brothers a "fearless, passionate, often angry book... This is not just a book about assassination. It is also a story of how the Kennedy brothers tried to change the world."

David Talbot is the founder and former editor-in-chief of one of the first Internet newsmagazines, Salon.com. Salon's coverage of politics, technology, relationships, and the arts, has won the website numerous awards since it was founded in 1995, and the online magazine is notable for its interactive content and lively commentator base. Before founding Salon, Talbot was the arts and features editor at the San Francisco Examiner, as well as a senior editor for Mother Jones magazine. Additionally, he has written for notable publications such as The Rolling Stone, the New Yorker, and Playboy. Although retired as Salon's editor-in-chief, he remains with Salon as Chairman of the Board.

David Talbot's visit to CMC is sponsored by the Center for the Study of the Holocaust, Genocide and Human Rights.