Athenaeum Location
Print Newsletter
November 5, 2007
Vol. 23, No. 04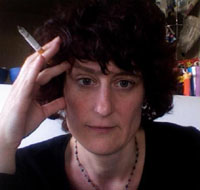 Is Judaism a Political Philosophy? Reflections on Spinoza, Strauss, and Levinas
OONA EISENSTADT
MONDAY, NOVEMBER 5, 2007
The Athenaeum is pleased to host Professor Oona Eisenstadt of Pomona College as the final speaker in the series on the political and Jewish thought behind the philosopher Leo Strauss. Professor Eisenstadt continues the exploration of the political theory to which Strauss contributed, and its intersection with modern Jewish theology. By looking at Strauss in the context of other Jewish philosophers, such as the French Jewish moral philosopher Emmanuel Lévinas and the Dutch philosopher Baruch Spinoza, Eisenstadt attempts to answer the question, "Is Judaism a political philosophy?"

Professor Eisenstadt holds the Fred Krinsky Chair of Jewish Studies and is assistant professor of Religious Studies at Pomona College, where she teaches about Jewish mysticism, religious ethics, and post-Holocaust philosophy. Eisenstadt received her undergraduate and doctoral degrees from McMaster University in Ontario, Canada, before moving on to postdoctoral fellowships at the University of Toronto and Hebrew University in Jerusalem. Her current research involves interdisciplinary approaches to Levinas' postmodern philosophy, as referenced in her book, Driven Back to the Text: The Premodern Sources of Levinas' Postmodernism, published in 2001.

Professor Oona Eisenstadt presents the final lecture in the series "Leo Strauss and Modern Jewish Thought," planned in conjunction with Professor Gary Gilbert and co-sponsored by the Center for the Study of the Holocaust, Genocide, and Human Rights.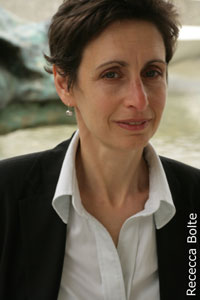 Field Notes from a Catastrophe: Man, Nature & Climate Change
ELIZABETH KOLBERT
TUESDAY, NOVEMBER 6, 2007
Climate change has become a dominating topic as of late, affecting not just science but also politics, business, and every other social field. What once was confined to academic discussions has now exploded onto the world stage, and has taken the blame for terrible natural disasters: Hurricane Katrina, Hurricane Rita, and the 2004 Indian Ocean Tsunami, to name but a few. Fears of rising oceans and glacial retreat threaten to disrupt human endeavors worldwide. In the debate about global climate change that has erupted, it is necessary to confront the facts with a cool and sober demeanor and determine the best course of action.

Elizabeth Kolbert has attempted to sort through the polemic and expose the direct consequences that climate change is already incurring. Through poignant stories about natural disasters and a thorough review of the leading scientific studies, Kolbert's book, Field Notes from a Catastrophe: Man, Nature, and Climate Change (2006), examines the climate change debate and explores that consequences that will result from what Kolbert refers to as an unprecedented "climate regime, one with which modern humans have had no prior experience."

Kolbert, a staff writer for The New Yorker, began her book as part of three-part magazine series, expanding it and updating it to take into account the wealth of unprecedented new scientific evidence. Kolbert has studied at Yale University and the Universitat-Hamburg in Germany, and has also worked as a journalist for the New York Times. She is also the author of The Prophet of Love and Other Tales of Power and Deceit (2004), a modern examination of the personalities that dominate New York politics.

Kolbert's talk is part of the Marian Miner Cook Athenaeum's ongoing series on climate change and is supported by a grant from the Andrew Mellon Foundation and the Roberts Environmental Center at CMC.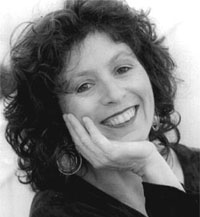 A Land Twice Promised
NOA BAUM
WEDNESDAY, NOVEMBER 7, 2007
"An enemy is one whose story we have not heard"
-Gene Knudsen-Hoffman
It is difficult to read the news without feeling overwhelmed by stories of violence, loss, and sorrow stemming from the turmoil in the Middle East. At the center of that turmoil is the Israeli-Palestinian conflict, characterized by a history of bloodshed, hatred, and revenge. The ongoing struggle has defied the efforts of the international community as well as parties on both sides to find a means of lasting peace. It has far-reaching implications for American foreign policy, national interests, and, most importantly, the lives of millions of people. In fact, if and how the Israeli-Palestinian conflict can be resolved is one of the most pressing issues facing the international community today. As part of the answer to that question, the Athenaeum welcomes storyteller Noa Baum's unique insight into the complex of this problem.

For Noa Baum, storytelling is a source of great joy and healing. She was born and raised in Jerusalem, receiving a BFA in Theater Arts from Te-Aviv University. After a time as an actress with the Khan Repertory Theater of Jerusalem, Baum discovered the power of stories and creative drama and went on to receive an M.A. in Educational Theater from NYU, with an emphasis on Drama Therapy. Since 1993 she has trained with Kaya Anderson and the French based Roy Hart Theater, exploring the power and potential of the human voice. Baum has toured Israel and the United States as a performance artist, educator, and workshop leader, delivering a message of healing and change to adult and children artists alike. Her most recent one-woman show for adults, "A Land Twice Promised," received a grant from the National Storytelling Network. The show developed from a heartfelt dialogue that Baum began with a Palestinian woman while living in the United States. Weaving together their memories and their mothers' stories, Baum creates a moving testimony that illuminates the complex and contradictory history of emotions that surround Jerusalem for Israelis and Palestinians alike.

Noa Baum's presentation at the Athenaeum is jointly sponsored by the Center for the Study of the Holocaust, Genocide, and Human Rights at CMC and a Claremont community interfaith coalition.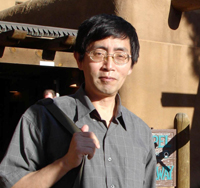 An Evening with the Poet
BEI DAO
THURSDAY, NOVEMBER 8, 2007
As Beijing comes to the foreground of international attention as the host of the 2008 Olympics, it is worthwhile to take a moment and reflect on the significance of human rights and freedoms in Chinese society. While many of us take such basic tenets of civil liberties as the freedom of speech for granted, many Chinese artists have paid a high price for maintaining the integrity of their expression. The Athenaeum is pleased to welcome one of the leaders of the group of modern Chinese artists who dared cut against the grain of the established orthodoxy, Bei Dao.

Bei Dao is one of the most gifted writers in modern China, and his poetry, essays, and fiction have animated and inspired the Chinese pro-democracy movement. Born in Beijing in 1949, Bei Dao spent his teenage years participating in the Cultural Revolution as a member of the Red Guards. He later became disillusioned with the violence and restrictions of the Revolution, and in 1978 he co-founded Jintian (Today), the first unofficial literary journal since 1949. Until it was banned in 1980, Jintian was a prominent forum for the "Misty Poets," a group opposed by the Communist literary establishment for their use of "obscure" language and their departure from socialist realism. As the most notable representative of the Misty Poets, Bei Dao's poetry also played an important role as a source of rhetoric and language for the pro-democracy demonstrations in Tiananmen in 1976 and 1989.

Since the late 1980's, Bei Dao has been living in exile, teaching in several European countries as well as the United States. His poetry has been translated in some twenty-five languages around the world, including several volumes of poetry, stories, and essays in English: Unlock (2000), Landscape Over Zero (1996), Forms of Distance (1994), Old Snow (1992), The August Sleepwalker (1990), Waves (1990), Midnight's Gate (2005) and Blue House (2000). His impressive literary production has been accompanied by international acclaim, including the the Tucholsky Prize from Swedish PEN (1990) and an honorary membership of the American Academy of Arts and Letters. Bei Dao's writings offer a window into the soul of modern China, depicting intimacy, love, and friendship in a society where trust can literally be a matter of life and death.

Bei Dao's visit to the Athenaeum is sponsored by the Gould Center for Humanistic Studies at CMC.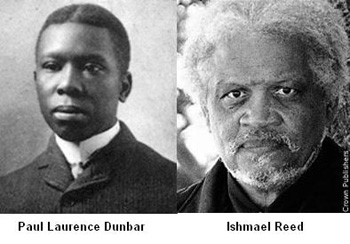 Selected Poems of Paul Laurence Dunbar
ISHMAEL REED
MONDAY, NOVEMBER 12, 2007
In November 1995 the Athenaeum welcomed Ishmael Reed to Claremont McKenna College and it is a privilege to once again host him on our campus. Reed, a prolific novelist, essayist, playwright, and poet, will engage himself with the works of Paul Laurence Dunbar, contributing to the documentary film project on the life of Dunbar and produced by CMC alumnus, Sam Reece '74.

Ishmael Reed is the author of nine novels, six plays, one opera libretto, seven books of poetry, six books of essays, and the editor of numerous anthologies and magazines. Reed has won acclaim for his writing in all literary genres. Leading American composers have set his poetry to music in works that have been performed by such artists as Taj Mahal and Bobbie Womack. Harold Bloom designated his novel Mumbo Jumbo (1972) one of the 500 important books of the Western canon. His most recently published poetry collection, New and Collected Poems, 1964-2006 (Carroll & Graf, 2006), was listed as one of the four best books of poetry published in 2006 by The New York Times Book Review and received the 2007 California Book Award's Gold Medal in Poetry, a year in which the paperback edition was also released. His seventh book of essays, Mixing It Up: Taking On The Media Bullies & Other Reflections (Da Capo Press), will appear Fall, 2007, and a non-fiction study of Muhammad Ali is forthcoming from Random House in 2008. He received the Chancellor's Award for Community Service from the University of California, Berkeley, where he taught creative writing courses in the English Department for thirty-five years, retiring emeritus as of January, 2005. Reed has also taught at Yale, Harvard, Dartmouth, and the University of Washington, Seattle, and SUNY Buffalo.

Paul Laurence Dunbar was the first African-American to gain national eminence as a poet. Born in 1872 in Dayton, Ohio, he was the son of ex-slaves. A classmate to Orville Wright of aviation fame, Dunbar was the only African-American in his class at Dayton Central High, where he rose to great heights. He was a member of the debating society, editor of the school paper and president of the school's literary society. Although he lived to be only 33 years old, Dunbar was prolific, writing short stories, novels, librettos, plays, songs and essays as well as the poetry for which he became well known. His style encompasses two distinct voices - the standard English of the classical poet and the evocative dialect of the turn-of-the-century Black community in America. He was gifted in poetry - the way that Mark Twain was in prose - in using dialect to convey character. Oak and Ivy, his first collection, was published in 1892. He ultimately produced 12 books of poetry, four books of short stories, a play and five novels. His work appeared in Harper's Weekly, the Sunday Evening Post, the Denver Post, Current Literature and a number of other magazines and journals. (From the Paul Laurence Dunbar Web site, a project of the Public Relations office of the University of Dayton.

CMC assistant professor of literature, Adam Bradley, will moderate the evening. Professor Bradley is the author of the forthcoming Book of Rhymes: The Poetics of Hip-Hop (2008) and The Collected Manuscripts of Ralph Ellison's Second Novel (2008). This evening's presentation is cosponsored by the Claremont Colleges Intercollegiate Department of Black Studies and CMC alumnus Sam Reece '74.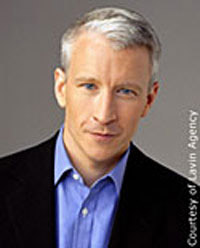 Today's Headlines with Anderson Cooper
ANDERSON COOPER
TUESDAY, NOVEMBER 13, 2007
LECTURE 11:00 a.m. MCKENNA AUDITORIUM
Emmy Award-winning journalist Anderson Cooper, host of CNN's Anderson Cooper 360 and a regular contributor to 60 Minutes, will visit McKenna Auditorium at 11 a.m. on Tuesday, November 13. His talk, "Today's Headlines with Anderson Cooper," will include time for discussion with students. In media circles, Cooper is considered to be a leading voice of a new generation of journalists who are injecting a sense of honest passion into their news broadcasts.

"I think the notion of the traditional anchor is fading away, the all-knowing, all-seeing person who speaks from on high," Cooper says. "I don't think the audience really buys that anymore. As a viewer, I know I don't buy it. I think you have to be yourself, and you have to be real, and you have to admit what you don't know, and talk about what you do know."

Since joining CNN, Cooper has anchored many of the decade's major news stories: he traveled to Sri Lanka to cover the devastating 2004 Indian Ocean tsunami, and was in Baghdad for the Iraqi elections. He also anchored much of CNN's live coverage of the funeral of Pope John Paul II in the Vatican City, as well as the Terri Schiavo story in Florida. For "America Votes 2004," he moderated a Democratic presidential candidates forum co-sponsored with Rock the Vote.

Cooper, born in 1967, is the son of writer Wyatt Emory Cooper and heiress and designer Gloria Vanderbilt. His journalism career would be sparked by the sudden death of his father in 1978 during heart bypass surgery. He would later reflect on that experience as a "slap of silence that reset the clock."

A few years later, Cooper would suffer another unexpected loss with the suicide death of his brother Carter. The losses, particularly of his brother, would galvanize his decision to become a journalist - a career path largely around his global coverage of war and natural disasters.

"Loss is a theme that I think a lot about, and it's something in my work that I dwell on," Cooper has said.

After graduating from Manhattan's The Dalton School, Cooper enrolled at Yale University, studying political science and international relations. In 1989, Cooper graduated from Yale and took a job with Channel One as a fact-checker and, within months, as chief international correspondent, reporting on and producing stories from Bosnia, Iran, Israel, Russia, Rwanda, Somalia, South Africa and Vietnam.

Several years later in 1995, he went to work for ABC News as a contributor to World News Tonight and 20/20, and as the anchor of ABC's live, interactive, overnight news program, World News Now. He joined with CNN in 2001, anchoring on American Morning with Paula Zahn.

It was Cooper's nearly non-stop reporting on Hurricane Katrina, an experience he recalls in his 2006 bestselling memoir Dispatches from the Edge, that made him a household name. His coverage lead to a much-discussed showdown with Louisiana Sen. Mary Landrieu that he recounts in Dispatches. At the time, Cooper told the politician that the people of New Orleans were "ashamed" of what was happening in their country.

Numerous awards for his work include an Emmy for his coverage of Princess Diana's funeral. Cooper has also received a Silver Plaque from the Chicago International Film Festival for his report from Sarajevo on the Bosnian civil war; a Bronze Telly for his coverage of famine in Somalia; a Bronze Award from the National Educational Film and Video Festival for a report on political Islam; and a GLAAD Media Award for Outstanding TV Journalism for his 20/20 Downtown report on gay high school athlete Corey Johnson. In 2005, Cooper was voted "Media Person of the Year" in an annual online poll.

In May 2006, Cooper became the newest contributor to CBS's news institution, 60 Minutes. That same month, he released Dispatches from the Edge, inspired by his time in New Orleans during the Hurricane.

Cooper's talk in McKenna Auditorium is for CMC persons only and reservations must be made online at the Athenaeum website reservation page. Overflow viewing will be in Pickford Auditorium.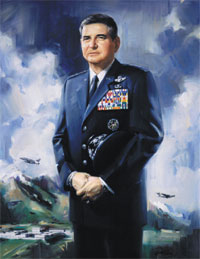 Accountability in the Service of the State: Basis, Expectations and Obligations
RONALD FOGLEMAN
TUESDAY, NOVEMBER 13, 2007
In his Athenaeum presentation, General Ron Fogleman explores the basis of the concept of accountability as it should apply to all of society and must apply to members of our armed forces. Accountability for one's actions is at the heart of the military ethos, a concept that seems to be lacking in society at large.

General Fogleman will relate his own experiences in dealing with the issue of accountability during a particularly turbulent time in the civil military relations in the mid-1990s. General Fogleman served as the Commander in Chief of the United States Transportation Command from 1992 to 1994 and as the Chief of Staff of the US Air Force and a member of the Joint Chiefs of Staff from 1994 to 1997. In the history of the Joint Chiefs of Staff he is the only service chief ever to request relief from his duties and early retirement on a matter of principle.

General Fogleman received his B.S. degree from the United States Air Force Academy and his M.A. in military history and Latin American studies from Duke University. Throughout a 34 year career he held command at every organizational level from flight to unified command. After retiring from the military he began a career in corporate governance in the private sector while devoting considerable time to community and national service. He is currently the chairman of The Durango Group, an international consulting company.

General Fogleman's visit is sponsored by the Keck Center for International and Strategic Studies.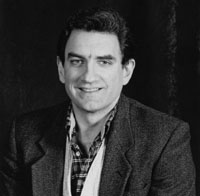 "Green" Industries in the 21st Century: Organization and Accountability
GREGG EASTERBROOK
WEDNESDAY, NOVEMBER 14, 2007
Gregg Easterbrook's writings cut across a broad swath of American society. He is senior editor of the political journal The New Republic, but this by no means constitutes the limit of his intellectual or journalistic interests and endeavors. He is also a contributing editor of The Atlantic Monthly and The Washington Monthly and a columnist for ESPN.com. His articles have also appeared in Slate, The Atlantic Monthly, The New York Times, The Washington Post, the Los Angeles Times, Wired, and BeliefNet.com, to name a few. As if his journalistic endeavors were not enough, Easterbrook is also a visiting fellow at the Brookings Institution, a Washington, D.C.-based think tank. In the past, Easterbrook worked as a staff writer and national correspondent for The Atlantic Monthly, a columnist for NFL.com, a contributing editor to Newsweek and U.S. News and World Report, and a distinguished fellow of the Fulbright Foundation.

The subjects of Easterbrook's commentary and criticism have been as diverse as his publications. He has written on the Space Shuttle program, global warming, NFL football, environmentalism, popular culture, and Christian theology, as well as two novels. One of his more recent works, The Progress Paradox: How Life Gets Better While People Feel Worse (2003), attempted to explain social data showing that Americans are better off in terms of free time and material goods but are not happier than before. Easterbrook's lecture at the Athenaeum will address the organization and accountability of "green" industries in an era of climate change.

Gregg Easterbrook's Athenaeum lecture is part of the series Governance in 21st Century Organizations sponsored by the Kravis Leadership Institute at CMC.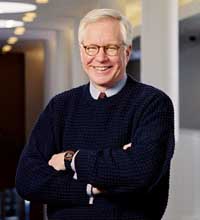 Good Capitalism, Bad Capitalism, and the Economics of Growth and Prosperity
CARL SCHRAMM
THURSDAY, NOVEMBER 15,2007
A mere century ago, the purchasing power of an average American was one-tenth of what it is today. But what will it take to sustain our phenomenal growth through the next century? And what can be done to stimulate economic growth for developing nations seeking higher standards of living for their citizens? In this informative presentation, Carl Schramm, coauthor of Good Capitalism, Bad Capitalism (2007), will contend that the answers to these questions lie within capitalist economies, though many observers make the mistake of believing that "capitalism" is of a single kind. Schramm will document four varieties of capitalism and explaining how some are good and some bad for a nation's economic stability and growth.

President and CEO of the Kauffman Foundation since 2002, Carl Schramm is one of the world's most recognized experts on fostering and advancing entrepreneurship. Before joining the Foundation, Schramm was a cofounder of HCIA, Inc. and Patient Choice Health Care, and he founded Greenspring Advisors, a consulting and merchant banking firm in the health information and risk management industries. He also served as executive vice president of Fortis (now Assurant) and as president of its health insurance operations.
Schramm's recent books include Good Capitalism, Bad Capitalism (2007), with Robert Litan and William Baumol, and The Entrepreneurial Imperative (2006). His work has appeared in Foreign Affairs, The Wall Street Journal, USA Today, and Newsweek, as well as in leading academic journals. He is a contributing editor of Inc. magazine. Schramm received two consecutive NIH Career Scientist Awards and was a Robert Wood Johnson Health Policy Fellow at the National Academy of Science, Institute of Medicine. He is a Batten Fellow at the Darden School of the University of Virginia, a Fellow of the New York Academy of Medicine, a member of the Council on Foreign Relations, and a fellow of the Royal Society of Arts. He received the George Eastman Medal from the University of Rochester in 2005. Carl J. Schramm's lecture is sponsored by the Henry Salvatori Center for the Study of Individual Freedom in the Modern World.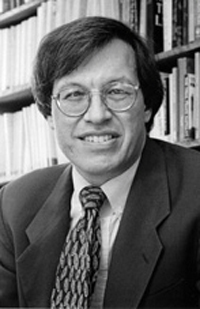 The Roberts Court and the Future of Constitutional Law
ERWIN CHEMERINSKY
MONDAY, NOVEMBER 19, 2007
The role of legal scholars in American governance has become clear throughout the 20th century, where lawyers and academics have become increasingly involved in arguing the most important cases of the day. Lawyers have become a renewed force in the dawn of the 21st century, where their arguments about civil and political rights have taken on new implications in American domestic and foreign policy.

Professor Erwin Chemerinsky is one of the legal world's foremost constitutional lawyers, having argued several cases before the United States Supreme Court, including Scheidler v. NOW and Lockyer v. Andrade. Chemerinsky is the author of over one hundred law review articles and four books, including Interpreting the Constitution (1987) and Constitutional Law (second edition published in 2005). He also publishes a regular column on the Supreme Court for California Lawyer, the Los Angeles Daily Journal, and other magazines.

Professor Chemerinsky completed his undergraduate education at Northwestern University and received his law degree from Harvard Law School. He taught for over two decades at the University of Southern California Law School and Depaul University College of Law, before taking his current appointment position as the Alston & Bird Professor of Law and Professor of Political Science at Duke University. However, he has been selected as the inaugural Dean of the Donald Bren School of Law at the University of California, Irvine, scheduled to open in 2009. Although Chemerinsky has been associated with liberal causes in the past, conservatives and liberals alike supported him in his bid for the prestigious deanship. Chemerinsky's appointment thus paves the way for the law school to become the fifth law school in the University of California system, and the first public law school to open in California in 40 years.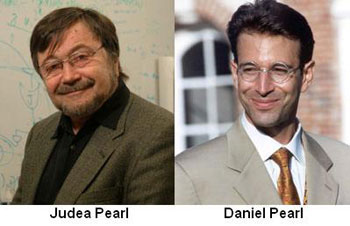 I Am Jewish: Personal Reflections Inspired by the Last Words of Daniel Pearl
JUDEA PEARL
TUESDAY, NOVEMBER 20, 2007
On January 23, 2002, Daniel Pearl, a journalist for the Wall Street Journal, was kidnapped on his way to an interview by a militant Islamic group. Nine days later, he was beheaded. The militant group, whose actions were well-document through video footage appearing on the Internet, claimed that they were simply killing a Jewish American spy. The international response to such a brutal act of modern anti-Semitism was swift, leading to the arrest of Ahmed Omar Saeed Sheikh and three other conspirators in Pakistan, who acknowledged that they had killed Pearl to "strike a blow at the United States" and "because he was a Jew working against Islam."

For Judea Pearl, a computer scientist and Daniel's father, there was still much work to be done. Judea Pearl and his wife Ruth founded the Daniel Pearl Foundation, an international non-profit organization which seeks to promote cross-cultural understanding through journalism, music, and communications. The Foundation has created programs such as the World Music Days and the PEARL World Youth News, which target youth, and the Daniel Pearl Journalism and Editorial Fellowships, which directly targets foreign journalists to help them understand things from an American perspective. Judea and Ruth Pearl are also the co-editors of I Am Jewish: Personal Reflections Inspired by the Last Words of Daniel Pearl (2004).

In addition to serving as President of the new Daniel Pearl Foundation, Judea Pearl remains a Professor of Computer Science and Statistics at the University of California, Los Angeles and the director of UCLA's Cognitive Systems Laboratory, where he has published significant academic texts, such as Causality: Models, Reasoning, and Inference (2000).

Judea Pearl's lecture at the Athenaeum is jointly sponsored by the Center for the Study of the Holocaust, Genocide, and Human Rights and the Marian Miner Cook Athenaeum.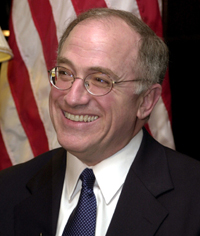 Podlich Distinguished Fellow
Annapolis and Beyond: High Stakes and High Risk in the Middle East Peace Process
DANIEL KURTZER
TUESDAY, NOVEMBER 27, 2007
Daniel C. Kurtzer holds the S. Daniel Abraham Chair in Middle East Policy Studies at Princeton University's Woodrow Wilson School of Public and International Affairs. Kurtzer retired from the Foreign Service at the end of 2005 with the rank of Career-Minister in the Senior Foreign Service. He served as the U.S. Ambassador to Israel (2001-2005), and as the U.S. Ambassador to Egypt (1997-2001).

During 29 years of public service, Kurtzer held a number of senior policy and diplomatic positions, including political officer at the American embassies in Cairo and Tel Aviv, speechwriter for Secretary of State George P. Shultz on the Policy Planning Staff, Deputy Assistant Secretary of State for Near Eastern Affairs, and Principal Deputy Assistant Secretary of State for Intelligence and Research.

Kurtzer received several of the U.S. Government's most prestigious awards, including the President's Distinguished Service Award, the Department of State Distinguished Service Award, the National Intelligence Community's Award for Achievement, and the Director General of the Foreign Service Award for Political Reporting. In 2005, Ambassador and Mrs. Kurtzer were awarded the Henrietta Szold Award by Hadassah in recognition of their distinctive service on behalf of humanitarian causes.

Since leaving government service, Kurtzer has authored numerous articles on United States policy in the Middle East. He served on the Iraq Study Group's expert subcommittees, and currently directs a project for the United States Institute of Peace on U.S. negotiating experience in the Arab-Israeli conflict. Kurtzer also serves on the Advisory Council of the American Bar Association's Middle East-North Africa Rule of Law Initiative. Ambassador Kurtzer received a B.A. from Yeshiva University in New York and Ph.D. from Columbia University. Between 1977-1979, he served as the Dean of Yeshiva College.

It is a pleasure to have Daniel Kurtzer take part in the 2007-2008 William F. Podlich Distinguished Visitors Program. This program was generously endowed by CMC alumnus and trustee William F. Podlich '66, whose aim is to enrich the college intellectually by bringing preeminent figures in scholarship, business, and public affairs to campus for extended visits.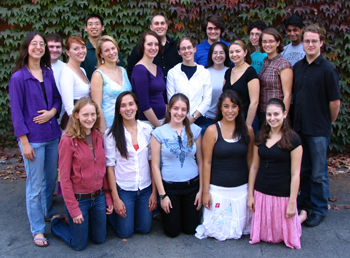 A Winter Holiday Concert
CHARLES KAMM, conductor, Claremont Chamber Choir
WEDNESDAY, NOVEMBER 28 AND THURSDAY, NOVEMBER 29, 2007
7:00 P.M.
The Claremont Chamber Choir, under the direction of Charles W. Kamm, will present two concerts at the Athenaeum on November 28 & 29. The program will include Italian madrigals by Monteverdi and Marenzio, renaissance motets by Corteccia and Hassler, and a selection of music for the holiday season, including arrangements of traditional carols.

The Chamber Choir is a select, auditioned ensemble of twenty two students organized under the auspices of the Joint Music Program of Claremont McKenna, Harvey Mudd, Pitzer, and Scripps Colleges. The singers represent all four schools and major in subjects from music to engineering to government. The Chamber Choir performs a number of concerts on and off campus throughout the year, and members regularly sing as part of the Concert Choir.

Charles W. Kamm is assistant professor of music at Scripps College and director of choirs in the Joint Music Program. He has conducted choirs at Harvard University, Yale University, Vassar College, Xiamen University in China, and for Finnish National Radio. A concertizing tenor, he has sung oratorio and recitals in Europe, Asia, and North America, Mr. Kamm holds degrees from Earlham College and Michigan State University, and is this year completing the doctorate from Yale University.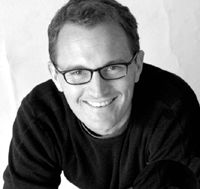 Changing the World with Water: Following Your Passions to Make a Difference
PETER THUM '90
FRIDAY, NOVEMBER 30, 2007
LUNCH 11:45 a.m. LECTURE 12:30 p.m.
Peter Thum, founder of Ethos Water and vice president at Starbucks, witnessed firsthand the effects of the water crisis on the world's poor while working in South Africa in 2001. He realized that people knew very little of this crisis, so he decided to create a brand of water that would promote awareness of the issue and fund programs for communities that lack clean water in Africa, Asia, and Latin America. His brand, Ethos Water, is sold at over 7,000 Starbucks locations. So far, Ethos has donated over $4.2 million to humanitarian water programs which help more than 370,000 people get safe water, and plans to invest at least $10 million through 2010.

Before founding Ethos, Thum worked as a consultant with McKinsey & Company in London and with Gallo Winery in sales management in Germany and brand marketing at its California headquarters and as an English teacher with Siemens in Germany. He received an MBA from the Kellogg School of Management at Northwestern University and graduated CMC in 1990 with a B.A. in Government. For more information about the conference visit: icc.ascmc.org.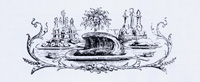 Madrigal Feast
This year's manifestation of the Madrigal Feast at CMC promises to be the next step in what has been one of the college's longest and most enjoyable traditions. As we celebrate the 25th anniversary of the Madrigal Feast, there will be a new twist to the holiday event: student-run a cappella groups from the Claremont Colleges will provide the evening's entertainment. The Claremont Shades, After-School Specials, and Mood Swing will all be performing in conjunction with the traditional festivities, attire, and medieval cuisine that CMC students have come to know and love.

Reservations can be made with the attached coupon through the Athenaeum office and are limited to CMC students, faculty, and staff. Seating is determined by the order in which payment is received, so groups of friends are encouraged to sign up at the same time in order to sit together. If you do wish to sit with a group, we ask that you turn in a list of all names and meal card numbers along with the reservation coupon and full payment.

Ticket prices are as follows:

CMC students with meal card $15.00 per person
CMC students without meal card $20.00 per person
CMC faculty and staff (limit two tickets per person) $30.00 per person

This year's Madrigal Feast will occur over two nights: Thursday, December 6 and Friday, December 7. Seating will begin at 6:00 p.m., and the program will last from 6:30 p.m. to around 9:00 p.m. Due to limited seating, we encourage you to sign up as soon as possible to ensure your place at the one and only Madrigal Feast!