Athenaeum Location
Print Newsletter
February 11, 2008
Vol. 23, No. 06
The Recession of 2008: Myth or Reality
GREGORY HESS
TOM WILLET
S. BROCK BLOMBERG
MANFRED KEIL
TOM BORCHERDING, moderator
MONDAY, FEBRUARY 11, 2008
LUNCH 11:30 a.m., LECTURE 12:00 p.m.
On January 12, 2008, the Los Angeles Times reported: "Increasing fears that the nation is headed for a recession – or, indeed, may already be in one – drove the stock market sharply lower Friday, closing out a third straight losing week." Most students at CMC spend their entire college career without experiencing an economy wide recession. While recessions are rare, they do not just strike fear into the hearts of graduating seniors. Apart from those losing their employment and those being unable to find a job, there are other factors often overlooked by the general public which are characteristics of an economic slowdown. This includes an increase in crime rates, rates of mental illness and cases of domestic violence, slower movements up promotion ladders, a lower probability of finding a summer job for teenagers, higher levels of application at graduate schools, etc. There is much talk currently, both amongst academics and in the popular press that the economy already is in recession. Indicators are the recent sharp increase in the U.S. unemployment rate from 4.7% to 5.0% for the most recent month for which observations are available, a significant shortfall in tax receipts, the very low levels of consumer confidence, a sharp decline in housing sales, and so on. There are also some suggestions that this recession will be more severe than the previous downturns of 1990-1991 and 2001. Concern about banking sector strains, which stand at their highest levels since the 1980s, have added extra impetus to Federal Reserve rate cutting. Starting dates for recessions are officially determined by a dating committee of economists at the National Bureau of Economic Research (NBER) in Cambridge, MA. However, the NBER typically only agrees on the starting date well after it has occurred. Hence the question lingers whether or not the U.S. Economy is already in a recession, or if it is about to go into a significant slowdown in economic activity. We have gathered a distinguished committee of macroeconomists from CMC and CGU to address both the current economic difficulties and responses by the Federal Reserve and other actors. Professor Tom Borcherding (CGU) will function as moderator, while the panel includes Dean Greg Hess (CMC), Dean Tom Willett (CGU), and CMC professors S. Brock Blomberg and Manfred Keil.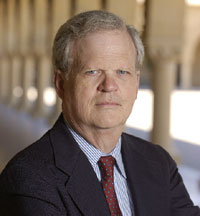 Why the European Union Will Not Become a Superpower
JAMES SHEEHAN
MONDAY, FEBRUARY 11, 2008
Last year the European Union celebrated fifty years of peace and prosperity. Despite these extraordinary accomplishments, many Europeans feel that integration has somehow failed, that the Union will not be complete until it looks more like a federal state, with a constitution, unified foreign policy, and defense capacity. In his Athenaeum lecture, historian and Phi Beta Kappa visiting scholar James Sheehan examines the history of Europe in the twentieth century, and suggests why political integration is unlikely and may be undesirable.

James Sheehan began teaching modern European history at Stanford in 1979 and is now Dickason professor in the humanities, a senior fellow of the Institute for International Studies, and the Paul Davies Family University Fellow in Undergraduate Education. He is the recipient of four teaching awards, a Guggenheim fellowship, a Humboldt Research Prize, and an NEH fellowship. His books include The Eclipse of Violence: The Transformation of Twentieth-Century Europe (forthcoming), Museums in the German Art World: From the End of the Old Regime to the Rise of Modernism (2000), German History, 1770-1866 (1993), and German Liberalism in the Nineteenth Century (1978). President of the American Historical Association in 2005, he is a fellow of the American Academy of Arts and Sciences and the American Academy in Berlin, a corresponding fellow of the Royal Historical Society, and a member of the American Philosophical Society and the Orden pour le Mérite.

Founded in 1776, Phi Beta Kappa is the nation's oldest academic honor society. It has chapters at 276 colleges and universities, and over 600,000 members, including CMC's Tau of California. The Visiting Scholar Program contributes to the intellectual life of member institutions by making available each year distinguished scholars who visit colleges and universities with chapters of Phi Beta Kappa.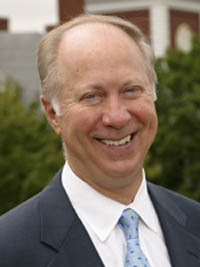 Eyewitness to Power: Leadership in America
DAVID GERGEN
TUESDAY, FEBRUARY 12, 2008
Commentator, editor, teacher, public servant, best-selling author and adviser to presidents – for 30 years, David Gergen has been an active participant in American national life. He served as director of communications for President Reagan and held positions in the administrations of Presidents Nixon and Ford. In 1993, he put his country before politics when he agreed to first serve as counselor to President Clinton on both foreign policy and domestic affairs, then as special international adviser to the president and to Secretary of State Warren Christopher.
David Gergen is a professor of public service and the director of the Center for Public Leadership at the John F. Kennedy School of Government at Harvard University. He is also editor-at-large at U.S. News & World Report and is a Senior Political Analyst for CNN. Mr. Gergen also regularly serves as an analyst on radio shows, and he is a frequent lecturer at venues around the world. In the fall of 2000 he published a best-selling book titled, Eyewitness to Power: The Essence of Leadership, Nixon to Clinton.
In the past, Mr. Gergen has served in the White House as an adviser to four Presidents: Nixon, Ford, Reagan, and Clinton. Most recently, he served for 18 months in the Clinton administration, first as Counselor to the President and then as Special Adviser to the President and the Secretary of State. He returned to private life in January 1995.
From 1984 to 1993, Mr. Gergen worked mostly as a journalist. For some two-and-a-half years, he was editor of U.S. News. Working with the owner and editor-in-chief Mortimer Zuckerman and a revived staff, he helped to guide the magazine to record gains in circulation and advertising. During that period, he also teamed up with Mark Shields for political commentary every Friday night for five years on the MacNeil/Lehrer NewsHour. The two were a popular political team and won numerous accolades for their political coverage.
A native of Durham, North Carolina, Mr. Gergen is an honors graduate of Yale University (A.B., 1963) and the Harvard Law School (LL.B., 1967). He is a member of the D.C. bar.
David Gergen comes to CMC as the eighth Pacesetters Fellow. The Pacesetters Fellowship Program is the culmination of the hard work and dedication of alumni from the classes of 1948, 1949, and 1950 - the Pacesetters. The program attracts leaders in business, academia, and public affairs to Claremont McKenna College for ono-on-one interactions with students. Mr. Gergen will also address members of the College's Res Publica Society at a luncheon in Newport Beach.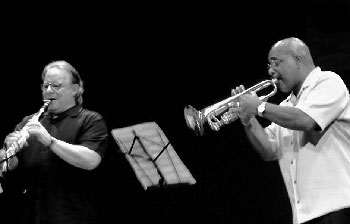 Duology Plus Two
TED DANIEL, trumpet
MICHAEL MARCUS, reeds
DAN LUTZ, bass
LORCA HART, drums
WEDNESDAY, FEBRUARY 13, 2008
Ted Daniel and Michael Marcus are vibrant, master jazz soloists, seasoned New York musicians, experienced in all genres of the music. Yet, each sought out the other, from among many other available musicians, to form an extraordinary jazz collaboration. Their motivation was to share a kindred spirit of creativity: they aspire to express themselves in unique terms, and as a consequence, to not utilize repetitive, borrowed or routine expressions that may now be familiar to jazz listeners. In the words of Dr. Billy Taylor:
"(Jazz is) not about new is different. Jazz is like a language. You don't speak in the same way that your parents spoke. It's the same language, but you speak it in your way." (from Jazziz)

Their project - an experiment in listening and playing together as a duet - began in 2006. It is called Duology. It poses an exciting musical challenge in which " … you don't have a drum to keep time, nor do you have a bass to play the chords out. … What it does is make one listen to the other person very intently" (Ted Daniel). This should remind us that although Duology's expressions may be novel, the Duology experiment reaches to heart of jazz definition. "Jazz musicians interact and learn from one another as they perform. That's what jazz is. Many times, I've listened to recordings I've made and said, 'Wow, I don't remember doing that! I never practiced that phrase before.' I played it because of what the other musicians were playing at the time." (Rufus Reid, educator, bassist)

For their Athenaeum performance, Marcus and Daniel will be joined by bassist Dan Lutz and drummer Lorca Hart so that Duology can deliver a snapshot of jazz history, reaching from Dixieland to free abstraction!
No one should neglect attending and absorbing this core exposure to pure jazz.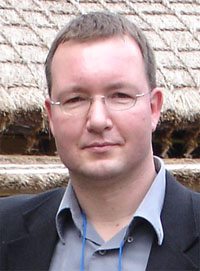 The Aftermath: Living with Memories of the Holocaust
RUTH KLUGER
THURSDAY, FEBRUARY 14, 2008
By the time she was 11 years old, Ruth Kluger's life in Vienna had been completely destroyed. As a Jewish girl living in Austria in the 1940s, Kluger and her family were swept up in the ferocious destruction of the Nazi campaign to exterminate the Jews – the Holocaust, or Shoah. Arrested in 1942 and deported to Theresienstadt, a concentration camp in the Czech Republic, along with her mother, Kluger's journey had only just begun. She spent the next three years in the hell of concentration camps, moving first to Auschwitz, the notorious death camp, and then to Christianstadt, a subcamp of the Gross-Rosen concentration camp. Yet Ruth Kluger — and her mother — survived, despite confronting death on a daily basis. After the liberation of the camps in 1945, Kluger faced the difficult task of rebuilding her shattered life from the ashes and chaos that surrounded her. She chose to emigrate to New York, intent on constructing a viable life for herself, yet was rebuffed by her relatives already in New York. Still, Ruth Kluger survived.

Ruth Kluger's memoir, Still Alive: A Holocaust Girlhood Remembered (2001), an expansion of To Continue to Live: A Childhood (1991), recounts her story, building from blunt commentary on her childhood experiences to a philosophical argument for the right to live and the right to self-determination. Her reflections are provocative, ranging from thoughts on the modern memorialization of the Shoah, to angry, cynical commentary, as she proclaims, "Instead of God I believe in ghosts." She traces her childhood completely, from growing up surrounded by uncertainty and Nazi propaganda, to her actual experience in the camps, to her status as a refugee in America.

One thing is certain, though – Ruth Kluger is still alive. Though she is still haunted by her harrowing experiences, she has gone on living, first graduating in 1950 from Hunter College in New York City, and then receiving a Ph.D. from Berkeley, Kluger has built up a reputation as an insightful German literary scholar, with a particular expertise on the writings of Kleist, Lessing, Stifter, and Grillparzer. She was chair of the German department at Princeton in the 1980s, and is now professor emerita of German literature at U.C. Irvine. She has also won numerous prizes for her scholarly work as well as her memoirs, including the Thomas-Mann-Preis and the Prix Memoire de la Shoah.

Ruth Kluger's talk at the Athenaeum is sponsored by the Center for the Study of the Holocaust, Genocide, and Human Rights.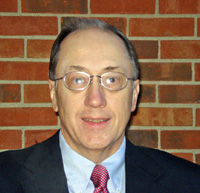 War, Peace, and George Washington's Presidency
RYAN BARILLEAUX
MONDAY, FEBRUARY 18, 2008
LUNCH 11:30 a.m. LECTURE 12:00 p.m.
Presidential power and responsibility are not only interconnected, but highlighted in the President's role as commander-in-chief. Through his conduct of office, George Washington revealed the fundamental nature of executive power and constitutional responsibility, and set key precedents for his successors. He also demonstrated the political virtue of prudence in his conduct of the presidency, and that virtue is the key to understanding and appreciating his contribution to the success of the American Republic.

Ryan J. Barilleaux is professor and chair, Department of Political Science, Miami University, Oxford, Ohio. He is the author or editor of seven books on the presidency and American politics, including The President as World Leader (1991), The Post-Modern Presidency: The Office after Ronald Reagan (1988), Presidential Frontiers: Unexplained Issues in White House Politics (1998), and Power and Prudence: The Presidency of George H.W. Bush (2004). In addition, he has published dozens of articles on the American presidency, religion and politics, and other aspects of politics. His work has appeared in such scholarly outlets as Congress and the Presidency, Crisis, Perspectives on Political Science, Revista de Estudios Politicos, and Catholic Social Science Review. Professor Barilleaux received a B.A., summa cum laude, from the University of Louisiana at Lafayette (1979), and an M.A. (1980) and Ph.D. (1983) from the University of Texas at Austin. Prior to his service at Miami University, he was a member of the faculty of the University of Texas at El Paso and served as a staff aide to Senator J. Bennett Johnston, United States Senate.

Professor Barilleaux's lecture is sponsored by the Salvatori Center for the Study of Inidividaul Freedom in the Modern World in commemoration of the birthday of President George Washington.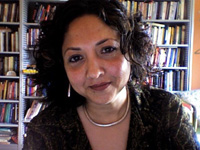 Traveling Cultures of Servitude: Loyalty and Betrayal in New York and Calcutta
RAKA RAY
MONDAY, FEBRUARY 18, 2008
Raka Ray is Sarah Kailath Chair of India Studies, associate professor of sociology and South and Southeast Asia Studies, and Chair of the Center for South Asia Studies at the University of California, Berkeley. She grew up in Calcutta, India, but has moved steadily west since then, receiving her A.B. from Bryn Mawr College, and her Ph.D. from the University of Wisconsin, Madison. She has been at Berkeley since 1993.

Professor Ray's areas of specialization are gender and feminist theory, domination and inequality, cultures of servitude and social movements. Publications on social movements include Fields of Protest: Women's Movements in India (University of Minnesota, 1999; and in India, Kali for Women, 2000), Women's Movements in the Third World: Identity, Mobilization and Autonomy with Anna Korteweg (Annual Review of Sociology, 1999) and Social Movements in India: Poverty, Power, and Politics, co-edited with Mary Katzenstein (Rowman and Littlefeld, 2005).

Together with Seemin Qayum, she has just completed a manuscript titled Cultures of Servitude: Modernity, Domesticity and Class in India. Articles from that project include "Masculinity, Femininity And Servitude: Domestic Workers in Calcutta in the Late Twentieth Century" (Feminist Studies 2000), and (with Seemin Qayum) "Grappling with Modernity: Calcutta's Respectable Classes and the Culture of Domestic Servitude" (Ethnography 2003).

Professor Raka Ray is brought to CMC by the Berger Institute for Work, Family, and Children.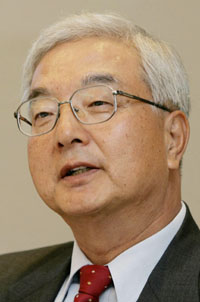 Asia and America in 2008
CHONG WOOK CHUNG
TUESDAY, FEBRUARY 19, 2008
The year of 2008 has an unusual significance for both Asia and America. It will be a year of uncertainty, expectation and transition. Political schedules are already full with elections to be held and new governments to be installed. In South Korea, for instance, a new government will soon be inaugurated, on February 25th. Many expect it to be different from ordinary transfer of power: it will usher in a new era of pragmatism in Korea and in the U.S.-Korea relations, too. Also, on Taiwan, a new president will be chosen in late March. If the general election in early January this year is any indication, there too will emerge a new government with a strong pragmatic orientation. Besides South Korea and Taiwan, elections are also planned in China and Russia, among others.
Rounding up this year of election, Americans will choose a new president in November. Although it is too early to predict the outcome of the election, it appears that the new American president, he or she, will confront a different Asia, different from what it has been so far. Beyond the immediate issues of North Korea's nuclear program and the Taiwan Straits, the uninterrupted rise of China after the Beijing Olympics in August this year will present both challenges and opportunities for the new American president. The implications of these to Asia and America will be explored.

Chong Wook Chung is an Asian specialist with an emphasis on China who has taught both in Korea and the United States. He also served in the Korean government as national security adviser to President Kim Young Sam in the early 1990s and later as Korean Ambassador to the People's Republic of China (PRC).
Dr. Chung has an undergraduate degree in international relations from Seoul National University (1965) and a Ph.D. in political science from Yale University (1975). He has taught at Yale University, American University in Washington, D.C. and Seoul National University.
He has written extensively on foreign policy and national security, particularly on matters related to China and the Korean peninsula. His book-length English publications include Maoism and Development (1980), Major Powers and Peace in Korea (1979) (co-editor), and Korea's Option in a Changing International Order (1993) (co-editor). He is currently a visiting professor at the Graduate School of International Studies, Seoul National University.
The Keck Center for International and Strategic Studies is pleased to host Chong Wook Chung's visit to CMC as a Freeman Foundation Visiting Professor in Asian Affairs.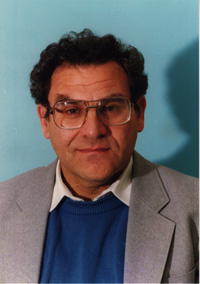 Israel's Search for Peace and Security in the Middle East
EFRAIM INBAR
WEDNESDAY, FEBRUARY 20, 2008
The post-9/11 world has brought new and surprising developments that have profoundly altered the circumstances in which Israel and other countries must try to find security and peace. Terrorism, nuclear proliferation, and the resurgence of Islam and its militant off-shoots are three such changes. The debate over what to do about these and other changes has led to radically different policies and enormous controversy; hence debates.

These debates have, if nothing else, highlighted the enormous complexity and tenuous security of the world in which we live. For a nation like Israel, these questions are an integral part of the national consciousness. The debates surrounding these issues are of far-reaching consequence not only for Israel itself, but also for the tense world of Middle Eastern politics and geopolitical relations. In light of the salience and relevance of these difficult questions, the Athenaeum is pleased to welcome Professor Efrain Inbar of Bar-Ilan University in Ramat Gan, Israel.

At Bar-Ilan University, Israel's second-largest academic institution, Inbar teaches in the political studies department and also serves as the Director of the Begin Sadat Center for Strategic Studies. A native of Romania, Inbar was educated at the Hebrew University in Jerusalem as an undergraduate and received his M.A. and Ph.D. in political science at the University of Chicago. During his long and accomplished academic career, Professor Inbar has served on the faculties of Johns Hopkins University and Georgetown University, as a visiting scholar at the Woodrow Wilson International Center for Scholars, a Manfred Warner NATO Fellow, an Onassis Fellow, and a visiting fellow at the International Institute for Strategic Studies in London. Inbar's specialization is in Middle Eastern strategic issues, with a focus on the politics and strategy of Israeli national security, and he has been widely published both as an author of articles and books and as an editor of collections of articles on the topic. His most recent work, entitled Israel's National Security: Issues and Challenges since the Yom Kippur War, is due to be published this year.

Apart from his academic career, Major General Inbar also served as a paratrooper in the Israel Defense Force (IDF). He was a member of the Political Strategic Committee of the National Planning Council and the Chair of the Committee for the National Security Curriculum at the Ministry of Education, and he currently serves on the Academic Committee of the IDF's History Department. Professor Inbar's credentials as a defense scholar and policymaker are impeccable, and his insights into this timely issue are most welcome. This lecture is sponsored by the Keck Center for International and Strategic Studies at CMC.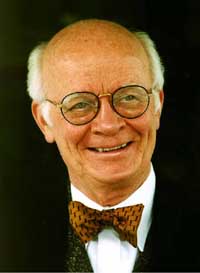 Religion and Public Life
MARTIN MARTY
THURSDAY, FEBRUARY 21, 2008
There were truths eternal in the gab and tittle-tattle.
There were real heads broken in the fustian and the rattle.
There were real lines drawn:
Not the silver and the gold,
But Nebraska's cry went eastward against the dour and old,
The mean and cold.
-Vachel Lindsay, "Bryan, Bryan, Bryan, Bryan"

Martin Marty is a phenomenon (a word well chosen by his friend Bill Moyers to describe this formidable historian, professor, pastor, editor, and author of more than 50 books)— intellectually, physiologically, and metaphysically. Nearing the completion of his eighth decade, Dr. Marty still rises before dawn each day to read four newspapers and the Moravian Texts, to walk 10,000 steps (he measures), and to repair to his studio to write—all before fortifying himself for the rest of the day's work with a post-lunch seven minute nap. He also finds the time to read the poetry of Czeslaw Milosz, whom Marty calls "a kind of implicit Christian" in that he "agonizes about the resurrection. His work is a positive affirmation in the face of horror."

Born in West Point, Nebraska, where he received his elementary education in a two-room schoolhouse, Marty was ordained into the Lutheran ministry in 1952 and served as a pastor in that faith for more than a decade before beginning a 35-year residency on the faculty of the University of Chicago, where he held the position of Fairfax M. Cone Distinguished Service Professor. Distinguished it was — and continues to be: Marty's contributions to academic and public understanding of religion in American life have been recognized by the bestowal of some 60 honorary degrees, the National Humanities Medal, and the Medal of the American Academy of Arts and Sciences. In one of his most influential books, Righteous Empire: The Protestant Experience in America (1977), for which he won the National Book Award, Marty divides his history into two distinct periods, beginning with what he calls the Evangelical Empire of 1776-1877, and transitioning into "the Protestant Experience." Through the latter period he traces the nation's theological evolution by examining such factors as how the removal of indigenous peoples, the appropriation of land in westward expansion, the post-Civil War rise of denominationalism, and the influence of the urban-immigrant environment led to the ascendancy of religious pluralism.

One of many endearing aspects of Marty's writing and teaching is his willingness to do it in response to others' request — to be "at the disposal of the need of the moment." Accordingly, it is singularly appropriate — and gratifying to the evening's honoree — that Dr. Marty delivers his talk as this year's Ricardo J. Quinones Distinguished Lecturer. Established in honor of the founding director of the Family of Benjamin Z. Gould Center for Humanistic Studies, the Quinones Lectureship brings to the CMC campus some of the world's preeminent intellectuals, writers, and public figures. Tonight Dr. Marty's diponibilité lands him in the distinguished company of previous Quinones Lecturers Shelby Steele, James Q. Wilson, Harvey Klehr, and Paul Barolsky.