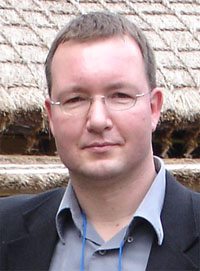 The Aftermath: Living with Memories of the Holocaust
RUTH KLUGER
THURSDAY, FEBRUARY 14, 2008
By the time she was 11 years old, Ruth Kluger's life in Vienna had been completely destroyed. As a Jewish girl living in Austria in the 1940s, Kluger and her family were swept up in the ferocious destruction of the Nazi campaign to exterminate the Jews – the Holocaust, or Shoah. Arrested in 1942 and deported to Theresienstadt, a concentration camp in the Czech Republic, along with her mother, Kluger's journey had only just begun. She spent the next three years in the hell of concentration camps, moving first to Auschwitz, the notorious death camp, and then to Christianstadt, a subcamp of the Gross-Rosen concentration camp. Yet Ruth Kluger — and her mother — survived, despite confronting death on a daily basis. After the liberation of the camps in 1945, Kluger faced the difficult task of rebuilding her shattered life from the ashes and chaos that surrounded her. She chose to emigrate to New York, intent on constructing a viable life for herself, yet was rebuffed by her relatives already in New York. Still, Ruth Kluger survived.

Ruth Kluger's memoir, Still Alive: A Holocaust Girlhood Remembered (2001), an expansion of To Continue to Live: A Childhood (1991), recounts her story, building from blunt commentary on her childhood experiences to a philosophical argument for the right to live and the right to self-determination. Her reflections are provocative, ranging from thoughts on the modern memorialization of the Shoah, to angry, cynical commentary, as she proclaims, "Instead of God I believe in ghosts." She traces her childhood completely, from growing up surrounded by uncertainty and Nazi propaganda, to her actual experience in the camps, to her status as a refugee in America.

One thing is certain, though – Ruth Kluger is still alive. Though she is still haunted by her harrowing experiences, she has gone on living, first graduating in 1950 from Hunter College in New York City, and then receiving a Ph.D. from Berkeley, Kluger has built up a reputation as an insightful German literary scholar, with a particular expertise on the writings of Kleist, Lessing, Stifter, and Grillparzer. She was chair of the German department at Princeton in the 1980s, and is now professor emerita of German literature at U.C. Irvine. She has also won numerous prizes for her scholarly work as well as her memoirs, including the Thomas-Mann-Preis and the Prix Memoire de la Shoah.

Ruth Kluger's talk at the Athenaeum is sponsored by the Center for the Study of the Holocaust, Genocide, and Human Rights.