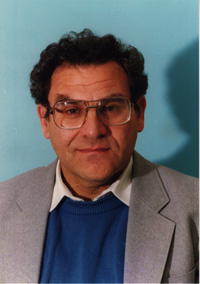 Israel's Search for Peace and Security in the Middle East
EFRAIM INBAR
WEDNESDAY, FEBRUARY 20, 2008
The post-9/11 world has brought new and surprising developments that have profoundly altered the circumstances in which Israel and other countries must try to find security and peace. Terrorism, nuclear proliferation, and the resurgence of Islam and its militant off-shoots are three such changes. The debate over what to do about these and other changes has led to radically different policies and enormous controversy; hence debates.

These debates have, if nothing else, highlighted the enormous complexity and tenuous security of the world in which we live. For a nation like Israel, these questions are an integral part of the national consciousness. The debates surrounding these issues are of far-reaching consequence not only for Israel itself, but also for the tense world of Middle Eastern politics and geopolitical relations. In light of the salience and relevance of these difficult questions, the Athenaeum is pleased to welcome Professor Efrain Inbar of Bar-Ilan University in Ramat Gan, Israel.

At Bar-Ilan University, Israel's second-largest academic institution, Inbar teaches in the political studies department and also serves as the Director of the Begin Sadat Center for Strategic Studies. A native of Romania, Inbar was educated at the Hebrew University in Jerusalem as an undergraduate and received his M.A. and Ph.D. in political science at the University of Chicago. During his long and accomplished academic career, Professor Inbar has served on the faculties of Johns Hopkins University and Georgetown University, as a visiting scholar at the Woodrow Wilson International Center for Scholars, a Manfred Warner NATO Fellow, an Onassis Fellow, and a visiting fellow at the International Institute for Strategic Studies in London. Inbar's specialization is in Middle Eastern strategic issues, with a focus on the politics and strategy of Israeli national security, and he has been widely published both as an author of articles and books and as an editor of collections of articles on the topic. His most recent work, entitled Israel's National Security: Issues and Challenges since the Yom Kippur War, is due to be published this year.

Apart from his academic career, Major General Inbar also served as a paratrooper in the Israel Defense Force (IDF). He was a member of the Political Strategic Committee of the National Planning Council and the Chair of the Committee for the National Security Curriculum at the Ministry of Education, and he currently serves on the Academic Committee of the IDF's History Department. Professor Inbar's credentials as a defense scholar and policymaker are impeccable, and his insights into this timely issue are most welcome. This lecture is sponsored by the Keck Center for International and Strategic Studies at CMC.