Athenaeum Location
Print Newsletter
March 10, 2008
Vol. 23, No. 08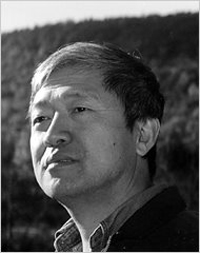 An Evening with the Author
KANG ZHENGGUO
MONDAY, MARCH 10, 2008
As the author of Confessions: An Innocent Life in Communist China (1997), Kang Zhengguo has provided a picaresque and highly personal memoir of a writer's travails. Of Confessions, William Grimes reported in The New York Times, "[Kang] lives through the Great Leap Forward, the Cultural Revolution, the thaw following Mao's death, the growing democracy movement of the 1980s and the crackdown after the protests in Tiananmen Square. […] The great events are expressed in personal terms, and they are colored by Mr. Kang's unusual sensibility. […] Simply as a documentary record of daily life in China, Confessions is a rewarding read, but Mr. Kang, a gifted stylist […], has transmuted his struggles into a literary work of high distinction."

Kang Zhengguo currently teaches at Yale University, where he is Senior Lector in East Asian Languages and Literatures, a post he has held since 1994. He has published numerous articles and books in Chinese as well as English. These include Body and Desire (Shanghai: Shanghai wenyi, 2001), Fengsao yu yanqing: Chinese Classical Poetry by and about Women (Shanghai: Shanghai wenyi, 2001), and Chongshen fengyue jian: Sexuality and Literature in Traditional China (Taipei: Maitian, 1996). Kang has lectured widely in the United States, China, and Sweden on a broad range of subjects, including Chinese public policy, Chinese classical literature, and gender and cultural studies.

Kang Zhengguo's lecture is sponsored by the Gould Center.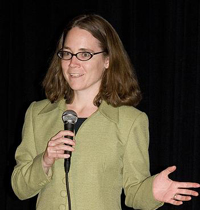 (Un)Covering the Narrative Industry
MARCY WHEELER
TUESDAY, MARCH 11, 2008
LUNCH 11:30 a.m., LECTURE 12:00 p.m.
Marcy Wheeler, who blogs under the name 'emptywheel', rose to prominence in the summer of 2005 when she began writing about the CIA leak case. Had New York Times reporter Judith Miller gone to prison to protect the First Amendment? Or was she part of someone's alibi, protecting a White House source who may have helped expose a CIA agent? Wheeler's prescient inquiries, developed entirely from public sources and close analysis of mainstream press accounts, illuminated the inconsistencies and contradictions in the then-dominant media narrative about the Fitzgerald investigation. Wheeler's blogging ultimately resulted in a book published on the eve of the Scooter Libby trial: Anatomy of Deceit: How the Bush Administration Used the Media to Sell the Iraq War and Out a Sp (Vaster, 2007). Wheeler herself "live-blogged" the Libby trial from Washington D.C. for emptywheel.firedoglake.com, her current online home.

A 1990 Amherst graduate, Marcy Wheeler earned a Ph.D. in Comparative Literature from the University of Michigan. Wheeler believes her academic training gives her a unique edge in analyzing current events and for unpacking suspect narratives in the media. Her doctoral thesis examined the feuilleton, which included early 19th century responses to Napoleonic censorship and self-published, privately-circulated writings of dissident writers in 1970s Czechoslovakia (including playwright Vaclav Havel). Wheeler believes the work of contemporary bloggers echoes the spirit of those who fought censorship and official discourse in previous eras.

When she is not blogging, Wheeler works as a business consultant in Ann Arbor, Michigan.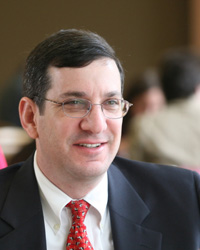 Our Most Valuable Asset
JOSHUA ROSETT
TUESDAY, MARCH 11, 2008
The Athenaeum is pleased to welcome one of our own, Joshua Rosett, the inaugural Curb Family Professor of Business and Law and a George R. Roberts fellow at Claremont McKenna College. Professor Rosett is a favorite of accounting and economics students, and is widely published on topics such as valuation, human capital, and corporate governance.

Music and film entrepreneurs Mike Curb and Carole Curb Nemoy P'07 — principals of The Curb Family Foundation — created this new faculty endowment in 2007 to provide CMC students with opportunities to understand common entrepreneurial challenges faced by individuals interested in forming a business and to play a significant role in the College's upcoming campaign.

Professor Rosett graduated Phi Beta Kappa with Honors in Economics from the University of Chicago in 1983. He earned his M.A. and Ph.D. in Economics from Princeton University. After his doctoral work, Professor Rosett was the recipient of post-doctoral fellowships at the National Bureau of Economic Research (1988-1990) and the Accounting Department at the University of Illinois, Champaign-Urbana (1991-1992). Before joining the faculty at CMC in fall 2003, Professor Rosett served on the faculties of Tulane University, Southern Methodist University, U.S. Business School in Prague, the University of Chicago, and the University of Illinois, Champaign Urbana.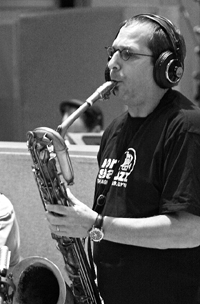 American Jazz Institute Nonet: The Jazz Soul of Frankie Laine
GARY SMULYAN, saxophone
MARK MASTERS, conductor
GARY FOSTER, saxophone
JERRY PINTER, saxophone
RON STOUT, trumpet
DAVE WOODLEY, trombone
STEPHANIE O'KEEFE, french horn
CECILIA COLEMAN, piano
PUTTER SMITH, bass
KENDALL KAY, drums
WEDNESDAY, MARCH 12, 2008
With the passing of Frankie Laine last year, America lost one of the 20th century's most successful and legendary entertainers. America's Number One Song Stylist had over 70 charted records to his credit, 21 of which went gold. Later in his career, his rendition of the title song for the Mel Brooks comedy Blazing Saddles (1974) won an Oscar nomination for Best Song. A gifted and versatile singer, Laine excelled at an impressive range of musical styles, from pop standards to folk, gospel to country, and of course his signature jazz. Also known as Mr. Rhythm, Laine brought a driving beat, passionate vibrancy, and powerful voice to the genre, and his innovation and style left an indelible mark on the musical world. A musical descendent of Billy Eckstine, Joe Turner, and Jimmy Rushing, his rise signaled the end of the era of Sinatra's bandstand crooning and the beginning of the age of blues and rock n' roll. Laine's pioneering success paved the way for the rise of artists who also revolutionized music, such as Tony Bennet, Johnnie Ray, and Elvis Presley himself.

Joining renowned baritone saxophonist Gary Smulyan for this unique evening of jazz will be saxophonists Gary Foster and Jerry Pinter as well as Ron Stout (trumpet), Dave Woodley (trombone), Stephanie O'Keefe (French horn) and a rhythm section of Cecilia Coleman (piano), Putter Smith (bass) and Kendall Kay (drums). This 21st-century perspective on one of the 20th century's greats is sponsored by the American Jazz Institute. The Yamaha grand piano is provided courtesy of Keyboard Concepts and David L. Abell-fine pianos.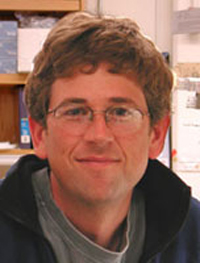 Model Organisms and Small Science: The Serendipitous Nature of Discovery
NICHOLAS RHIND
THURSDAY, MARCH 13, 2008
LUNCH 11:30 a.m., LECTURE 12:00 p.m.
How can the yeast used for brewing African beers contribute to understanding human cancer? The scientific study of some relative simple organisms such as yeasts can indeed answer important questions. Dr. Nicholas Rhind of Department of Biochemistry and Molecular Pharmacology, University of Massachusetts Medical School will be at Athenaeum to relate his research achievements to the discovery pathways in science.

Everyday we are exposed to UV radiation and genotoxic chemicals in the environment that can cause damage in our DNA. Failure to repair these genetic damages leads to genomic instability and subsequently cancer development. Checkpoint is the mechanism cells use to deal with problems such as DNA damage. Dr. Rhind's main research interest is the checkpoint regulation of the cell cycle using fission yeast Schizosaccharomyces pombe as a model organism. Although much simpler than human, fission yeast has the checkpoint control similar to those in human cells. In fact, much of what is known about human checkpoints control was first discovered in this yeast. Dr. Rhind's work has made impacts in the important research area.

"One molecule at a time" approach as a traditional path in molecular biology studies is under threat from two directions: the external funding environment may favor more 'targeted research'; the internal growth in so-called 'big-science' biology claims the ability to compile massive data sets to solve more problems more efficiently. We may only find what we are looking for in the traditional approach while we may obtain more data than we care about in the 'big-science' route. What will be good for discovery? Dr. Rhind will tell us his view.

Nicholas Rhind's lecture at the Athenaeum is co-sponsored by the David E. French Lectureship Fund.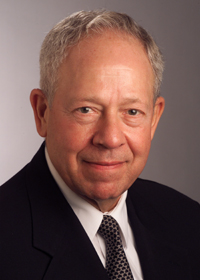 Interpersonal Expectancy Effects and Self-Fulfilling Prophecies
ROBERT ROSENTHAL
MONDAY, MARCH 24, 2008
Everyone knows about the Pygmalion effect — that expectations bring self-fulfilling prophecies. But, as far as teachers' expectations in the classroom, Robert Rosenthal proved it.

Robert Rosenthal is currently a distinguished Professor of Psychology at the University of California, Riverside, and Professor Emeritus from Harvard. His classic research, with Leonore Jacobson, demonstrated that labeling particular students as "bloomers" or "gifted" resulted in teachers' perceptions of intellectual growth and development, while in reality the students had been labeled at random. This expectancy advantage can be applied in many areas, such as productivity improvement, employee commitment, and resource integration.

Robert Rosenthal is the recipient of many awards including the Distinguished Scientific Award for Applications of Psychology, APA, 2002; Professor of the Year Award, 2000-01; James McKeen Cattell Award, American Psychological Society, 2001; and Distinguished Scientist Award, Society of Experimental Social Psychology, 1996.

Professor Rosenthal's visit is sponsored by the Kravis Leadership Institute, and he is the KLI Leadership Students' Choice to speak on campus this year. His talk on "Interpersonal Expectancy Effects and Self-Fulfilling Prophecies" is part of the KLI Series on Governance and Accountability In 21st Century Organizations.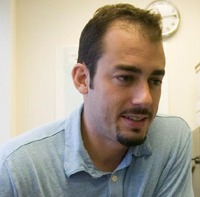 Journalism: A Crisis and a Model
SCOTT LEWIS
TUESDAY, MARCH 25, 2008
LUNCH 11:30 a.m., LECTURE 12:00 p.m.
On February 12, in a piece about the rise of nonprofit journalism, the Christian Science Monitor highlighted voiceofsandiego.org as the centerpiece of a new movement. The Monitor found that Voice "has managed to take on the powerful with the panache of a scrappy big-city paper." In just three years, the online daily news source has made a major difference in San Diego during a time of crisis in the world of journalism. Every day, it seems, another major metropolitan paper announces severe cutbacks in both coverage and talent. The reasons are obvious. Fewer and fewer people find themselves moved to buy services or commodities advertised inside a daily newspaper. Advertisers have found more economical and at the same time more successful ways of marketing their offerings. But journalism is still a vital function of a healthy society. Unfortunately, it no longer has the luck of being supported by such a profitable marketing sector.

What's happening in San Diego is one model of how communities might address this - journalism as a public benefit not a hugely profitable enterprise. Most newspapers spend upward of 60 or 70 percent of their budgets printing and distributing the paper product. Online ventures like voiceofsandiego.org can produce journalism without these costs. The San Diego CityBeat, in 2006, wrote that Scott Lewis, co-editor of voiceofsandiego.org, had become "one of the most important opinion leaders in San Diego." Scott oversees the website's daily production, the business operations and commentary that appears on the site. He also writes a weekly column and maintains a blog on San Diego politics. He will speak about how he and his staff are working to provide one model for how journalism might survive the destruction of its traditional business model.

This lecture by Scott Lewis is sponsored by the Rose Institute of State and Local Government at CMC.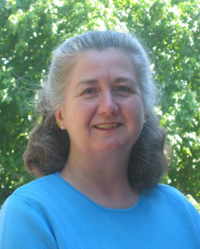 Love, Power, and Specialization: The Economics of the Family
SHELLY LUNDBERG
TUESDAY, MARCH 25, 2008
Shelly Lundberg, Castor Professor of Economics and Director of the Center for Studies in Demography and Ecology at the University of Washington, is second in the spring semester series sponsored by the Berger Institute for Work, Family, and Children.
She is currently an associate editor of the Journal of Population Economics, and a member of the editorial board of the American Economic Review and Review of Economics of the Household, and was formerly a co-editor of the Journal of Human Resources. Lundberg was also a founding member of the MacArthur Foundation's Research Network on the Family, a multidisciplinary group of family researchers, and also the MacArthur Foundation's Inequality Modeling Group.

Lundberg's research is focused in labor economics and the economics of the family, and includes both theoretical modeling (of discrimination and inequality and of family decision-making) and empirical analysis (of fertility, labor supply, wage determination, and intra-household allocation of resources). Her current research includes projects on racial segregation and inequality, the relationship between family roles and labor market outcomes for American men and women and on the development of children as economic agents, and the retirement and savings decisions of married couples. Her publications include studies of unemployment and restrictions on work hours, the effects of teenage childbearing, the enforcement of anti-discrimination policies in the labor market, and models of bargaining between married couples.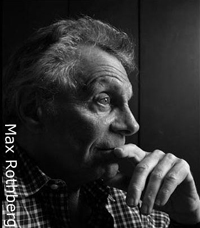 An Evening with Mort Sahl
MORT SAHL
WEDNESDAY, MARCH 26, 2008
Without Mort Sahl, stand-up comedy would not exist as we know it. In the 1950s, Sahl began delivering his trademark sarcastic wit and observational comedy at the "hungry i", San Francisco's legendary nightclub. Yet Sahl is no mere comedian. His improvisational routines draw from daily life and from newspaper headlines, allowing him to deliver biting social and political commentary. Sahl thus began a tradition of political satire that has been taken up by comedians as diverse as Lenny Bruce, George Carlin, Dick Gregory, Woody Allen, and Jay Leno.

Sahl's work became even more political after his friend John F. Kennedy became President in 1961. Sahl wrote speeches for JFK, yet continued make jokes at Kennedy's expense. When JFK was assassinated in 1963, however, Sahl became a passionate critic of the Warren Commission, convinced that the assassination was not properly investigated. His 1976 book, Heartland, chronicles his original rise as a comedy superstar and his obsession with the Kennedy assassination. Yet Sahl remained active on the comedic and political stage, however, befriending President Ronald Reagan in the 1980s and treating him to a comedic "roast."

Sahl was born in Montreal, Canada, and moved to Los Angeles as a child. He enrolled in ROTC as a young man and served at an Air Force base in Alaska before attending the University of Southern California. Only three years after graduating with a degree in traffic engineering and city planning, Sahl began his stint at the hungry i, transforming the comedy world forever. Woody Allen credits Sahl as inspiring him to become a comedian, and has compared Sahl's influence on comedy to Charlie Parker's influence on jazz.

Claremont McKenna College is extremely lucky to host Mort Sahl as the Gould Center for Humanistic Studies' distinguished visitor, where he taught the Gould Center seminar, "The Revolutionary's Handbook," in the Fall semester of 2007, and is currently teaching a course on screenwriting.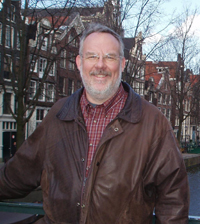 Lie Detection and the Polygraph: Misrepresented, Misunderstood, and Misused
CHARLES HONTS
THURSDAY, MARCH 27, 2008
LUNCH 11:30 a.m. LECTURE 12:00 p.m.
Are polygraphs reliable? How do they work, anyway? Polygraphs, commonly known as "lie detectors," have become one of the most prominent methods of exposing deception since their introduction in the early 20th century. They are staples of TV dramas and game shows, and are even used by government agencies to screen people with security clearances and prevent espionage. Nevertheless, evidence obtained with a polygraph remains controversial, and such evidence is difficult (though not impossible) to admit in American courts.

The Athenaeum welcomes Dr. Charles Honts, a national polygraph expert, to discuss the polygraph and the issues surrounding its use. Honts earned his bachelor's and master's degrees from the Virginia Polytechnic Institute before obtaining a Ph.D. in experimental psychology from the University of Utah in 1986. He is a noted forensic psychologist and professor at Boise State University, and has published many articles in journals such as Legal and Criminological Psychology and Psychology, Crime & Law. Honts has also worked as a polygraph examiner, providing expert witness testimony and serving as a consultant for local police forces, the US Secret Service, and the U.S. Air Force Office of Special Investigation. Proper use of the polygraph requires a strong background in psychological and legal issues, and Dr. Honts' broad experience in these fields puts him in an excellent position to discuss both the potential and the perils of the polygraph.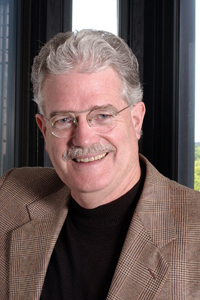 Back to the Future: Clinton, Bush, and North Korea
BRUCE CUMINGS
THURSDAY, MARCH 27, 2008
After North Korea agreed to dismantle its nuclear energy program in return for badly needed aid in February 2007, critics of North Korea and its leader, Kim Jong-il, attacked the negotiations because past actions of the North Korean leadership revealed an unwillingness to carry out brokered deals. In large part, these lingering questions and doubts about the integrity of North Korean leadership stem from a lack of serious historical investigation of the events and developments leading to the current North Korean nuclear conflict and the tumult that has characterized the relationship between the U.S. and North Korea. In order to help shed light on the attitudes and behavior of the North Korean regime, it is necessary to critically examine the history and the reasons why North Korea started its nuclear program.
Offering a nuanced and rich approach to unraveling the logic of North Korean foreign policy, Bruce Cumings, prominent scholar of North Korea and East Asian history and politics, will speak on the North Korean nuclear conflict. Dr. Cumings is the Gustavus F. and Ann M. Swift Distinguished Service Professor in History and the College at the University of Chicago. Dr. Cumings has written seven books and numerous scholarly articles on various topics, including the histories of North and South Korea, and the history of U.S. foreign policy in East Asia. His publications include The Origins of the Korean War, Volumes I (1981) and II (2004); War and Television (1994); North Korea: Another Century (2004) and forthcoming Dominion from Sea to Sea: Pacific Ascendancy and American Power (2009). He is a frequent contributor to the Op/Ed section of the New York Times, The London Review of Books, The Nation, and Current History, and has appeared in television programs such as the documentary Korea: The Unknown War, for which he was the principle historical consultant. In 2007, Dr. Cumings won the Kim Dae Jung Prize for Scholarly Contribution to Democracy, Human Rights and Peace.

This visit by Bruce Cumings is sponsored by the Keck Center.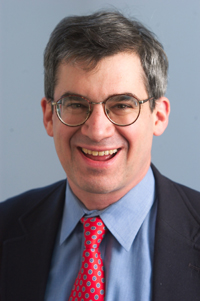 The Great Debate: Private Equity and Its Impact on the Global Economy
JOSHUA LERNER
MONDAY, MARCH 31, 2008
Private equity has attracted unprecedented attention in the past two years. These funds—which buy using equity and debt, restructure, and sell companies—have been both lauded as long-run investors who heal firms and criticized for their myopic outlook and outsized profits. This talk will explore who these shadowy actors are, how they work, and what their impact on the larger economy is. The talk will highlight research findings from a project recently completed under the umbrella of the World Economic Forum.

Josh Lerner is the Jacob H. Schiff Professor of Investment Banking at Harvard Business School, with a joint appointment in the Finance and Entrepreneurial Management Units. Much of Professor Lerner's research focuses on the structure and role of venture capital and private equity organizations. He also examines technological innovation and how firms are responding to changing public policies. He founded, raised funding for, and organizes two groups at the National Bureau of Economic Research: Entrepreneurship and Innovation Policy and the Economy. His work has been published in a variety of top academic journals.

Professor Lerner graduated from Yale College with a Special Divisional Major that combined physics with the history of technology. He worked for several years on issues concerning technological innovation and public policy, at the Brookings Institution, for a public-private task force in Chicago, and on Capitol Hill. He then obtained a Ph.D. from Harvard's Economics Department. In the 1993-94 academic year, he introduced an elective course for second-year MBAs on private equity finance. In recent years, "Venture Capital and Private Equity" has consistently been one of the largest elective courses at Harvard Business School.

Josh Lerner's visit to Claremont McKenna College is sponsored by the Financial Economics Institute.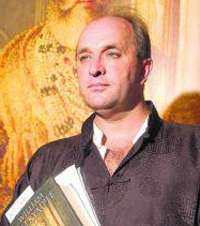 The Last Mughal: The Fall of a Dynasty, Delhi 1857
WILLIAM DALRYMPLE
TUESDAY, APRIL 1, 2008
William Dalrymple was born in Scotland and wrote his first travel book In Xanadu: A Quest (1989) at the age of twenty two. Judging by this as well as his next books (all award winning), The City of Djinns (1993), From the Holy Mountain (1997) and The Age of Kali (1998), his reviewers believed him to be a natural travel writer. Then he found a mystery he could not resist and tracked it down with a search through archives as adventurous as his travel writing. The White Mughals (2002) is one of the most memorable books of its genre and has been followed by The Last Mughal (2007) establishing Mr Dalrymple as an extraordinary conjuncture of genres: a popular, best-selling writer who is also highly respected as a historian.

These two books, both dealing with the British in India, seem at first sight historical fiction revolving around romance and tragedy. As all historians have acknowledged, however, they are based on impressive, path breaking research and Urdu, Persian, and English sources never used before. In The White Mughals, Dalrymple reverses several stereotypes. The British were not always condescending, superior rulers, but up to a certain point were well assimilated into Indian Islamic culture. The secluded Muslim woman was not helpless or powerless and the Indian court was not degenerate or backward. Assimilation was such that it sets a challenge to our contemporary world.

In The Last Mughal Dalrymple writes more of his empathetic, evocative history as he describes an extraordinary moment when the last of the Mughals, Zafar, is exiled by the British. Another painful stereotype is reversed as violence is shown, brilliantly, as being no one religion or society's monopoly; to be, indeed, British, rather than Islamic.

William Dalrymple's visit has been arranged in conjunction with the courses on modern South Asia taught by Professor Nita Kumar.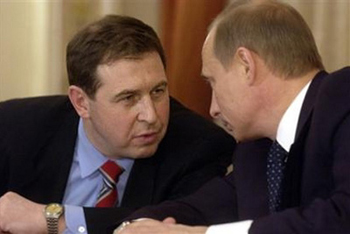 Political and Economic Reform under President Putin: An Insider's Perspective
ANDREI ILLARIONOV
WEDNESDAY, APRIL 2, 2008
LUNCH 11:30 a.m. LECTURE 12:00 p.m.
Andrei Illarionov is best known for his five years in Vladimir Putin's presidential administration as the chief economic advisor. However, in 2005 Illarionov resigned from his position declaring, "This year Russia has become a different country. It is no longer a democratic country. It is no longer a free country". He also claimed he had lost his ability to influence the direction of the government and that the Kremlin put limits on him expressing his point of view. Illarionov had been one of the lone voices high up in the Putin administration who overtly criticized the Yukos affair, the growing role of government officials on large companies such as Gazprom and Rosneft, and Russia's energy policy toward Ukraine. Most extraordinary, Illarionov had also been a proponent of the secession of Chechnya.
Illarionov received his Ph.D. from St. Petersburg University in 1987. During the Yeltsin administration, Illarionov served for one year as the senior economic adviser to Russian Prime Minister Viktor Chernomyrdin. In July 1994 Illarionov founded the Institute of Economic Analysis and became its director. On April 12, 2000, Illarionov assumed the position of Vladimir Putin's senior economic adviser within the Russian presidential administration, and in May 2000 he became the personal representative of the Russian president in the G8. He played a central role in Russian tax reform, in repaying the Russian foreign debt, in the creation of the Russian Stabilization Fund and in achieving Russia's full-fledged membership in the political G8.

Currently, Illarionov is a senior fellow at the Cato Institute's Center for Global Liberty and Prosperity in Washington. During his career, he has coauthored several economic programs for Russian governments and has written three books and more than 300 articles on Russian economic and social policies. Illarionov's visit is co-sponsored by the Marian Miner Cook Athenaeum and The Salvatori Center for the Study of Individual Freedom in the Modern World.
STUDENT FELLOW APPLICATIONS
Academic Year 2008-2009

Application forms for the position of Athenaeum Fellow for the 2008-2009 academic year will be available in the Athenaeum office on Monday, March 3, 2008. Completed applications must be returned to the Athenaeum by Thursday, March 27, 2008 at 5:00 p.m.
Watch for upcoming events celebrating Cesar Chavez:
Monday, March 31, "Musical Tea with Mariachi Serrano," Athenaeum Courtyard, 3:00 to 4:30 p.m.

Wednesday, April 2, "Music and Conversation," Daniel Valdez, 6:45 p.m.

Thursday, April 3, 5-College Theater revival of Zoot Suit, opening night, Seaver Theater, Pomona College