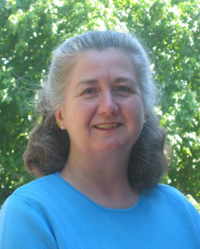 Love, Power, and Specialization: The Economics of the Family
SHELLY LUNDBERG
TUESDAY, MARCH 25, 2008
Shelly Lundberg, Castor Professor of Economics and Director of the Center for Studies in Demography and Ecology at the University of Washington, is second in the spring semester series sponsored by the Berger Institute for Work, Family, and Children.
She is currently an associate editor of the Journal of Population Economics, and a member of the editorial board of the American Economic Review and Review of Economics of the Household, and was formerly a co-editor of the Journal of Human Resources. Lundberg was also a founding member of the MacArthur Foundation's Research Network on the Family, a multidisciplinary group of family researchers, and also the MacArthur Foundation's Inequality Modeling Group.

Lundberg's research is focused in labor economics and the economics of the family, and includes both theoretical modeling (of discrimination and inequality and of family decision-making) and empirical analysis (of fertility, labor supply, wage determination, and intra-household allocation of resources). Her current research includes projects on racial segregation and inequality, the relationship between family roles and labor market outcomes for American men and women and on the development of children as economic agents, and the retirement and savings decisions of married couples. Her publications include studies of unemployment and restrictions on work hours, the effects of teenage childbearing, the enforcement of anti-discrimination policies in the labor market, and models of bargaining between married couples.