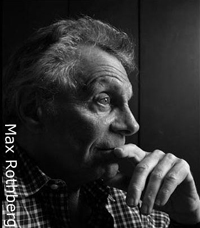 An Evening with Mort Sahl
MORT SAHL
WEDNESDAY, MARCH 26, 2008
Without Mort Sahl, stand-up comedy would not exist as we know it. In the 1950s, Sahl began delivering his trademark sarcastic wit and observational comedy at the "hungry i", San Francisco's legendary nightclub. Yet Sahl is no mere comedian. His improvisational routines draw from daily life and from newspaper headlines, allowing him to deliver biting social and political commentary. Sahl thus began a tradition of political satire that has been taken up by comedians as diverse as Lenny Bruce, George Carlin, Dick Gregory, Woody Allen, and Jay Leno.

Sahl's work became even more political after his friend John F. Kennedy became President in 1961. Sahl wrote speeches for JFK, yet continued make jokes at Kennedy's expense. When JFK was assassinated in 1963, however, Sahl became a passionate critic of the Warren Commission, convinced that the assassination was not properly investigated. His 1976 book, Heartland, chronicles his original rise as a comedy superstar and his obsession with the Kennedy assassination. Yet Sahl remained active on the comedic and political stage, however, befriending President Ronald Reagan in the 1980s and treating him to a comedic "roast."

Sahl was born in Montreal, Canada, and moved to Los Angeles as a child. He enrolled in ROTC as a young man and served at an Air Force base in Alaska before attending the University of Southern California. Only three years after graduating with a degree in traffic engineering and city planning, Sahl began his stint at the hungry i, transforming the comedy world forever. Woody Allen credits Sahl as inspiring him to become a comedian, and has compared Sahl's influence on comedy to Charlie Parker's influence on jazz.

Claremont McKenna College is extremely lucky to host Mort Sahl as the Gould Center for Humanistic Studies' distinguished visitor, where he taught the Gould Center seminar, "The Revolutionary's Handbook," in the Fall semester of 2007, and is currently teaching a course on screenwriting.