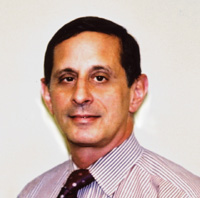 Crimes of War
ROY GUTMAN
THURSDAY, APRIL 24, 2008
As a journalist and commentator, Roy Gutman has been on the front lines of the major international events of the last decades, from the fall of the Soviet Union, to the disintegration of the former Yugoslavia, to the current conflicts in the Middle East. Through it all, Gutman's voice has been uncompromisingly insistent on justice and the promulgation of accurate information about the realities and atrocities of war. His impressive work has awarded him the highest honors the field of journalism has to offer, including the Pulitzer Prize for international reporting, the George Polk Award for foreign reporting, the Selden Ring Award for investigative reporting, and a special Human Rights in Media Award from the International League for Human Rights.

A native of New York City, Gutman majored in History at Haverford College before going on to receive a master's degree in International Relations from the London School of Economics. His journalistic career really flourished at Newsday in New York, which he joined in 1982. Gutman's work as the National Security Reporter in Washington, D.C. led to the publication of his award-winning first book, Banana Diplomacy: The Making of American Policy in Nicaragua 1981-1987 (1988). From there, Gutman covered the collapse of communism as European Bureau Chief from 1989-1994. His insightful and revelatory coverage of war crimes in the Balkans was compiled into the 1993 Pulitzer Prize-winning A Witness to Genocide. Gutman's passion has not limited itself to pure journalism, as he also serves as chairman of American University's Crimes of War Project, a collaboration of journalists, lawyers, and scholars who seek to raise public awareness of the legal and humanitarian frameworks for armed conflict. In connection with the project, Gutman co-edited Crimes of War: What the Public Should Know (1999). Most recently, Gutman has turned his incisive analysis to American intelligence in the Middle East with his book How We Missed the Story: Osama Bin Laden, the Taliban, and the Hijacking of Afghanistan (2008).

A former senior fellow of the United States Institute of Peace and current Foreign Editor for the McClatchy Washington Bureau, Gutman's impressive experience in policy and journalism provide him with a unique and valuable perspective on these complex issues, and the Athenaeum is pleased to welcome him.

Gutnam's Athenaeum lecture is cosponsored by the Center for the Study of the Holocaust, Genocide, and Human Rights and the Athenaeum at Claremont McKenna College.