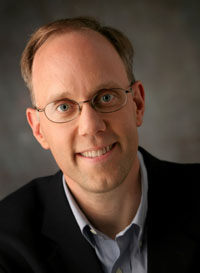 Funding the Judiciary: The Neglected Branch
ERIC HELLAND
WEDNESDAY, OCTOBER 8, 2008
Chief Justice John Roberts is on record as saying that the low level of judicial pay in the United States is reaching a "constitutional crisis." He may be right — in 2008 the Chief Justice of the New York State Supreme Court sued the New York Legislature and Governor David Paterson to force the first judicial salary increase in New York since 1999. Low pay makes judges unhappy, but what real impact does low judicial pay have on those who serve? Do less qualified people hold these positions? Do the good ones stay for a shorter amount of time? According to previous studies, the answer is no to all these questions. There is no impact of the low salary on the quality of judges who serve in our nation's judiciary.
However, all the previous studies that have been done on judicial pay only focus on the federal courts. Professor Eric Helland has set out to discover if there is an impact of low judicial pay on the quality of judges in state appellate and supreme courts. This ambitious project has not been attempted before because there was no comprehensive set of data on state judges. Professor Helland created this large database of information on judges and the salaries they receive. From this data he was able to determine the effect of low judicial pay on the quality of state judges. In his talk, Helland will analyze the impact of low salaries on state courts.

Professor Eric Helland is the inaugural Robert J. Lowe Professor of Economics at Claremont McKenna College. In addition to his position at CMC, Professor Helland is the Senior Economist at RAND Corporation's Institute for Civil Justice. From 2003-2004 he served as the Senior Staff Economist at the President's Council of Economic Advisors. Professor Helland received his B.A. from the University of Missouri and received his Ph.D. from Washington University.