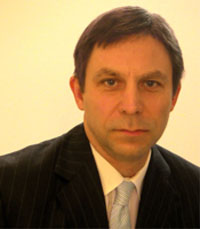 The Financial Crisis of 2008
ALAN TAYLOR
THURSDAY, OCTOBER 30, 2008
Over the past few weeks as the domestic stock markets have fallen even more, and Congress passed a $700 billion bailout plan, the economic crisis has spread overseas.
Countries throughout Europe and the rest of the world have had to deal with the same financial issues the United States faces. Professor Alan Taylor will discuss the current economic crisis and the international ramifications of this disaster. His research focuses on the causes and consequences of globalization. He has answered many of these important questions by exploring the relationship between economic outcomes and the economic environment.
Professor Alan M. Taylor is a professor of economics and director of the Center for the Evolution of the Global Economy at the University of California, Davis. In addition, Professor Taylor is a research associate at the National Bureau of Economic Research and a Research Fellow at the Centre for Economic and Policy Research. He has served as a consultant or visitor with the World Bank, the International Monetary Fund, the Inter-American Development Bank, and the Federal Reserve Bank of San Francisco. Professor Taylor is the author of nine books including his 2003 award winning book, Global Capital Markets: Integration, Crisis and Growth. Professor Taylor received the 1997 Sanwa Prize in International Economics and Financial Markets for his work with Maurice Obstfeld. Professor Taylor received his B.A. from King's College at Cambridge and his Ph.D. from Harvard University.

The Lowe Institute of Political Economy is sponsoring Professor Taylor's visit.