Athenaeum Location
Print Newsletter
January 22, 2009
Vol. 24, No. 05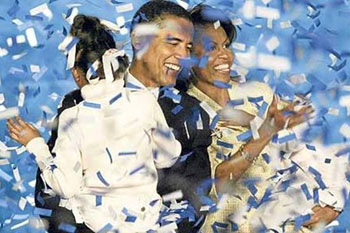 Inauguration Viewing
TUESDAY, JANUARY 20, 2009 8:30 a.m.
The Diversity Committee and the Marian Miner Cook Athenaeum will host a live viewing of the 2009 Inauguration Swearing-In Ceremony at 8:30 a.m. on Tuesday, January 20. The official theme for the inauguration of President-elect Barack Obama is, "Renewing America's Promise," a vision that underscores the President-elect and Vice President-elect's commitment to restoring opportunity and possibility for all and re-establishing America's standing as a beacon of hope around the world.

The Diversity Committee is a committee composed of faculty, staff, and students whose purpose is to foster initiatives to make CMC a more inclusive and inviting environment for all members of its community. We hope you can join us to witness this historical event. No RSVP required. Donuts, juice, and coffee will be provided.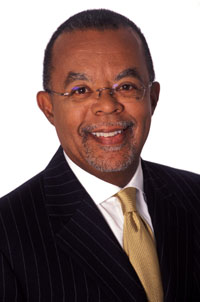 CMC's 22nd Annual Dr. Martin Luther King, Jr. Lecture
Genetics, Genealogy, and African American History
HENRY LOUIS GATES, JR.
THURSDAY, JANUARY 22, 2009
Each year since 1988 the Athenaeum has invited a distinguished guest to speak in honor of Dr. Martin Luther King Jr. This year's speaker is one of the country's most well known literary critics, scholars, and intellectuals. From topics ranging from African literary traditions to slave narratives to Oprah's roots, Henry Louis Gates, Jr. has dedicated his career to a multitude of intellectual pursuits.

Gates is the Editor-in-Chief of the Oxford African American Studies Center and of the Root online news magazine. Gates has authored over 10 books including The Signifying Monkey: A Theory of African-American Literary Criticism (1989), a 1989 American Book Award Winner. Among the many works he has edited, Gates is well known for publishing Our Nig (2002), the first novel published by an African American woman. He wrote and produced the PBS documentaries, "African American Lives (2006)," "Wonders of the African World (1999)," and "America Beyond the Color Line (2004)." Gates has also written for Time magazine, the New York Times, and the New Yorker.

Gates is currently the Alphonse Fletcher University Professor and Director of the W.E.B. Du Bois Institute for African and African American Research at Harvard University. Gates has previously taught at Yale, Cornell, and Duke. He has received many awards including a spot on Time magazine's "25 Most Influential Americans," the George Polk Award for Social Commentary, a National Humanities Medal, and election to the American Academy of Arts and Letters.

Professor Gates received his undergraduate degree from Yale and was appointed a "Scholar of the House" during his final year at Yale. After graduating, Gates was the first African American to be awarded a Mellon Foundation Fellowship. He received his M.A. and Ph.D. in English Literature from Clare College at the University of Cambridge. Gates has received approximately 50 honorary degrees from institutions, including the University of Pennsylvania, Dartmouth College, and Harvard University.
The State of the Hip Hop Union
JEFF CHANG
CROOKED I
CHEO HODARI COKER
EBONY UTLEY
ADAM BRADLEY, moderator
MONDAY, JANUARY 26, 2009
Thirty years ago the crossover hit "Rapper's Delight" (1979) brought the burgeoning sounds of hip hop music to a mass audience. In the years since, hip hop has expanded from a grassroots movement to a global industry with significant implications upon business and politics as well as upon culture. For all of this, hip hop remains a lightening rod of controversy, particularly as it concerns the sexism and homophobia, violence and profanity in some rap lyrics. While it is too reductive to ask with CNN "Hip Hop: Art or Poison?" legitimate questions remain concerning the implications of hip hop's influence.

Drawing upon the spirit of the annual political ritual of the president's State of the Union address, the Athenaeum hosts a panel of prominent hip hop writers, academics, and artists who shall help assess hip hop's importance to the present moment. How will hip hop, traditionally resistant to mainstream politics, respond to the ascendancy of the nation's first black president? What directions will rap take as an art form? What are the consequences of hip hop's rapid globalization?

These and other questions will be asked of a panel that will include the award-winning author Jeff Chang whose Can't Stop, Won't Stop: A History of the Hip Hop Generation (2005) has set the standard for hip hop historical writing; Cheo Hodari Coker, whose biography of the Notorious B.I.G. and screenwriting credit on the recently-released Biggie biopic, Notorious (2009), testify to a writer with a deep understanding of hip hop's past and present; Ebony Utley, a scholar of communication studies at California State University, Long Beach whose work looks closely at hip hop for insights into race and its relationships with gender and language; and Crooked I, a Long Beach MC widely regarded as among rap's most gifted lyricists, who has gained acclaim in hip hop circles for his numerous mixtape releases. The panel will be moderated by CMC's Adam Bradley, assistant professor of literature and author of the forthcoming Book of Rhymes: The Poetics of Hip Hop (March 3, 2009).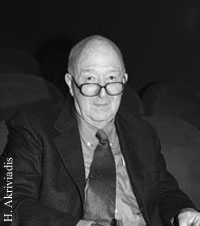 Wealth, Work and the Holy Poor: Early Christian Monasticism between Syria and Egypt
PETER BROWN
TUESDAY, JANUARY 27, 2009
On December 3, 2008, Princeton Professor Peter Brown won the Kluge prize, known as "America's Nobel." A scholar reviewing the nominations praised him as "among the greatest historians of the past three centuries."

Peter Brown, the Philip and Beulah Rollins Professor of History, is credited with having created the field of study referred to as late antiquity (250-800 A.D.), the period during which Rome fell, the three major monotheistic religions took shape, and Christianity spread across Europe. A native of Ireland, Professor Brown earned his B.A. in history from Oxford University (1956), where he taught until 1975 as a Fellow of All Souls College. He joined the Princeton faculty in 1986 after teaching at the University of London and the University of California, Berkeley.

Brown's primary interests are the transition from antiquity to the Middle Ages and the rise of Christianity, and he has pursued them through investigations into such diverse topics as Roman rhetoric, the cult of the saints, the body and sexuality, and wealth and poverty. He is the author of a dozen books, including Augustine of Hippo (1967, 2000), The World of Late Antiquity (1971), The Cult of the Saints (1982), The Body and Society (1988), Power and Persuasion in Late Antiquity: Towards a Christian Empire (1992), Authority and the Sacred: Aspects of the Christianization of the Roman World (1995), The Rise of Western Christendom (1996, 2003), and Poverty and Leadership in the Later Roman Empire (2002). He has been the recipient of a MacArthur Fellowship (1982), a Guggenheim Fellowship (1989), and the Mellon Foundation's Distinguished Achievement Award (2001).

Professor Brown's visit to campus is hosted by professor of history Shane Bjornlie and the Athenaeum.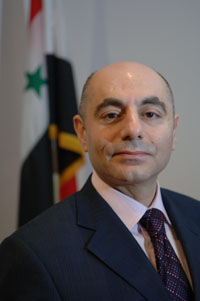 Syria-USA Relations: A Thaw or a False Start?
IMAD MOUSTAPHA
WEDNESDAY, JANUARY 28, 2009
Imad Moustapha, the Syrian Ambassador to the United States, is the rare ambassador who blogs. He recently posted on his favorite Syrian artists, the history of the Arab-Israeli war, and his summer vacation. Beyond blogging, he is influential in both Damascus and Washington. He writes frequently in both the English-language press and the Arabic-language press, and is a guest on many television programs in the U.S. and Syria.
Moustapha became Ambassador to the United States in March 2004. Prior to that, he was Dean of the Faculty of Information Technology at the University of Damascus, and Secretary General of the Arab School on Science and Technology. He is co-founder of the Network of Syrian Scientists, Technologists and Innovators Abroad (NOSSTIA), and was an active consultant to several international and regional organizations on Science and Technology policies in the Middle East (UNDP, UNESCO, ESCWA, ALECSO). He was also a member of the Syrian team responsible for drafting reform strategies for the ministries of Culture, Education, and Higher Education. Ambassador Moustapha holds a Ph.D. in Computer Science from the University of Surrey, UK. His interests include globalization, cultural identities, social and economic impacts of the Internet, Syrian art and artists, and Western classical music.

Ambassador Moustapha's visit to CMC is hosted by Professor Bassam Frangieh and the Athenaeum.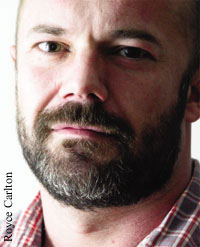 American Politics at Home and Abroad
ANDREW SULLIVAN
THURSDAY, JANUARY 29, 2009
In addition to being one of the most well regarded bloggers, Andrew Sullivan is a highly esteemed author and commentator. He writes on topics ranging from international affairs and electoral politics to issues regarding faith and gay marriage. His blog The Daily Dish hosted at Atlantic.com averages over 280,000 page views a day making it one of the most popular blogs. In addition to his blogging, Sullivan is a columnist for the Sunday Times of London.

Sullivan previously served as editor in chief of The New Republic from 1991-1996. His 1993 essay, 'The Politics of Homosexuality,' was named by the Nation magazine as the most influential article of the 1990's in gay rights. He has written for Time magazine, the Washington Post, the New York Times Magazine, the Daily Telegraph, and Esquire magazine. Sullivan is a frequent guest on Real Time with Bill Maher.

Sullivan has written Virtually Normal: An Argument About Homosexuality (1995), Same Sex Marriage: Pro and Con, A Reader (1997), Love Undetectable: Notes on Friendship, Sex and Survival (1999), and The Conservative Soul: How We Lost It, How to Get It Back (2007).

A native of England, he came to the U.S. on a Harkness Fellowship. He received his B.A. from Magdalene College at Oxford. Sullivan holds an M.A. in Public Administration and a Ph.D. in Political Science from Harvard's John F. Kennedy School of Government.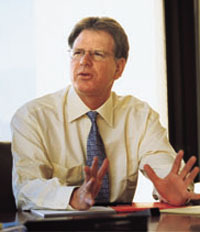 Robert Day School Distinguished Speaker Series
Lunch with a Leader: The Mutual Fund Industry
GREGG IRELAND '72
FRIDAY, JANUARY 30, 2009
LUNCH 11:30 a.m. LECTURE 12:00 p.m.
Gregg Ireland is a Senior Vice President of Capital World Investors, a division of Capital Research and Management Company, the investment adviser for the American Funds. With over $900 billion in assets under management, The American Funds is one of the three largest mutual fund managers in the world. Gregg is a Vice Chairman of the global flagship New Perspective Fund and a Senior VP of Growth Fund of America, as well as a past Senior VP of Capital World Growth & Income Fund and The Investment Company of America.

Gregg serves as a portfolio counselor for several funds in the American Funds family, including New Perspective, $35 billion in assets, and Growth Fund of America, over $100 billion in assets. Joining Capital in 1972, Gregg was Capital's senior research analyst for the global capital goods industry and the energy sector before moving over to manage global equity portfolios in the 1980s.

During his Athenaeum talk, Gregg will describe his experience working for one of the largest equity mutual fund managers in the world. Although Capital does no advertising and keeps a relatively low profile, they are as large as Fidelity and Vanguard and have a unique approach to investing. Investors at Capital spend their time researching companies, looking for strengths and trends, and invest for the long-term with low turnover of their portfolios. Gregg's focus is on the global/worldwide markets and he will explain how Capital effectively uses a fundamental, value-oriented, long-term approach to investing. Gregg will also share his thoughts on the numerous bear markets that he has lived through since starting at Capital in 1972 while focusing on the current market.

Gregg holds a bachelor's degree, summa cum laude, from Claremont McKenna College and an M.B.A. from Harvard Graduate School of Business Administration.

Gregg serves on a number of nonprofit boards focusing primarily on higher education and special needs causes. He serves on the Board of Advisors of the Financial Economics Institute at Claremont McKenna College. Originally from California, Gregg lives in Chapel Hill, North Carolina, with his wife and family. He has four children.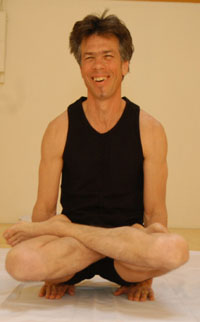 11th Annual L.J. Kutten Lecture in Philosophy and Religion
Yoga Before the Yoga Sutras, or, What Does Sitting Cross-legged Have to do with the History of Yoga?
DAVID WHITE
MONDAY, FEBRUARY 2, 2009
In 1999 CMC alumnus L. J. Kutten '74 endowed a lectureship in philosophy and religion to bring to campus scholars from traditions outside the mainstream of western religions. This year, the L. J. Kutten lecture will feature a lecture by professor David Gordon White.

India is often considered to be a land of timeless traditions that have remained unchanged since their origins in a distant and mythic past. One such tradition is yoga, which most historians have assumed — on the basis of mentions of the term in the Vedas and a clay seal of a cross-legged figure on a clay seal from an Indus Valley archaeological site — to date from approximately 2000 BCE. However, the referents of words change over time, and a careful juxtaposition of images with texts from the ancient period reveals that the earliest practice of "yoga" had nothing to do with the later synthesis of controlled postures, breath control, and meditation that came to be identified as "classical yoga." In his lecture, Professor David White will reconstruct South Asia's most ancient yoga traditions and speak to their unexpected legacy in modern times.

David Gordon White received his Ph.D. (with Honors) from the Divinity School at the University of Chicago in 1988. He also studied Hinduism at the École Pratique des Hautes Études in Paris, France. A specialist of South Asian religions, White is a now professor in the Department of Religious Studies at the University of California, Santa Barbara.

White is the author of three books, all published by the University of Chicago Press: Myths of the Dog-Man (1991, listed as one of the "Books of the Year" in the 1991 Times Literary Supplement's end-of-year edition); The Alchemical Body: Siddha Traditions in Medieval India (1996); and Kiss of the Yogini: " Tantric Sex" in its South Asian Contexts (2003, featured on the cover of the Times Literary Supplement May 2004 edition). His latest book, Sinister Yogis, is forthcoming in September 2009. He also edited Tantra in Practice (2000), and his introduction to that volume is considered to be the most comprehensive definition of the multi-faceted tradition known as Tantra published to date.

White is also the author of approximately seventy other articles, chapters, and encyclopedia entries. Certain of these, including "Why Gurus Are Heavy," on the relationship between Indian yoga and alchemy; "Dogs Die," on the relationship between the ancient Indian game of dice and the ritual slaughter of a "four-eyed dog" in ancient India; and "Transformations in the Art of Love: Kamakala Practices in Hindu Tantric and Kaula Traditions," on the consumption of sexual fluids in so-called "Tantric sex," are considered to be classics in the field. Taken in their ensemble, White's many publications have rewritten the history of medieval South Asian religion, effecting a paradigm shift in scholarship in the field.
He has been the recipient of several research fellowships and grants, including a John Simon Guggenheim Foundation Fellowship (2007-2008) and three Fulbright Research Fellowships for India and Nepal.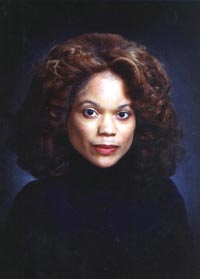 24th Annual Sojourner Truth Lecture
Presidential Politics: What Happened to 'We the People'?
CONNIE RICE
TUESDAY, FEBRUARY 3, 2009
Connie Rice is renowned for her unconventional approaches to tackling problems of inequity and exclusion.
In her legal work, Ms. Rice has led multi-racial coalitions of lawyers and clients to win more than $10 billion in damages and policy changes, through traditional class action civil rights cases redressing police misconduct, race and sex discrimination and unfair public policy in transportation, probation and public housing. She filed a landmark case on behalf of low-income bus riders that resulted in a mandate that more than 2 billion dollars be spent to improve the bus system.

At the invitation of LAPD Chief William Bratton, Ms. Rice investigated the biggest police corruption scandal in Los Angeles history and obtained the commitment of the Chief to reform LAPD's training and incentives system through an internal commission that she co-chairs. She also conducted a landmark 18-month assessment of the City of Los Angeles' anti-gang programs and drew the blueprint to reduce gang violence through a regional, multi-jurisdictional comprehensive strategy to right the balance between suppression and prevention.

Prior to co-founding Advancement Project, Ms. Rice was Co-Director of the Los Angeles office of the NAACP Legal Defense & Educational Fund, an associate at the law firm of Morrison & Foerster; and a clerk to the Honorable Damon J. Keith, judge of the United States Court of Appeals, Sixth Circuit. Ms. Rice is a graduate of Harvard College and the New York University School of Law. In 2006, Los Angeles Times West magazine named Ms. Rice one of the 100 most powerful people in Southern California, and California Business Law twice named her one of the top 10 most influential lawyers in California. Ms. Rice serves on the boards of the Public Policy Institute of California and public radio station KPCC.
The Sojourner Truth lecture series is sponsored by the Intercollegiate Department of Black Studies of The Claremont Colleges and hosted this year by CMC President Pamela Brooks Gann.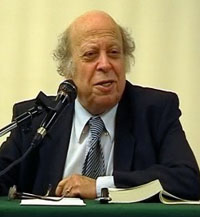 Rediscovering the Passions in International Relations: History, Philosophy, and the Contemporary World
General Overview: Fear, Pride, and Greed in Thucydides and Today
PIERRE HASSNER
WEDNESDAY, FEBRUARY 4, 2009
Studies and writings about international relations have tended to emphasize the structures of power, military forces, and economic interests. The central idea of Pierre Hassner's series of Podlich Distinguished Lectures is that a full understanding of what goes on internationally must reexamine the human passions that are at work. Without minimizing the importance of the other factors, Hassner will seek to analyze the passions and their dialectical development in response to each other and to changing political, ideological and technological environments. He will conduct this inquiry through the examination of several different historical circumstances, competing philosophical interpretations, and particular features of our contemporary world.

In this first lecture, "General Overview: Fear, Pride, and Greed in Thucydides and Today," Hassner will present the central idea and overall scope of the lecture series as a whole and then turn to an examination of Thucydides' classic analysis of the basic passions involved in the conduct of international affairs. He will reflect on how adequate this understanding is in relation to later thinkers and historical periods, including our contemporary situation.

Subsequent lectures in this series will be "Taming the Passions: Projects of Modern Political Philosophy" (February 11, 4:15 p.m. in Bauer Forum); "Democratic and Totalitarian Passions in Modern Societies" (February 18 at the Athenaeum); and "Passions Unbound: Violence and Peace in Today's World" (February 25, 4:15 p.m. in Bauer Forum). A final session on Tuesday, March 3, at the Athenaeum will be a panel discussion on the subjects of the whole series among Pierre Hassner and several CMC professors.

Pierre Hassner, research director emeritus at the Centre d'Etudes et de Recherches Internationales in Paris, taught for many years as professor of international relations at the Institut d'Etudes Politiques in Paris and as a senior visiting lecturer at the European Center of Johns Hopkins University in Bologna. Born in Romania, Mr. Hassner studied at the Sorbonne and the Ecole Normale Supérieure. His major writings have focused on war and peace, totalitarianism, ethics and international relations, and international order. Two of his books present selections from his numerous articles: La violence et la paix: De la bombe atomique au nettoyage ethnique (1995; an English translation, Violence and Peace: From the Atomic Bomb to Ethnic Cleansing, appeared in 1997). La terreur et l'empire: Violence et Paix II (2003) has not yet been translated. His most recent co-edited book, Justifier la guerre? De l'humanitaire au contre-terrorisme (2005) has just appeared in English as Justifying War?: From Humanitarian Intervention to Counterterrorism.

It is a pleasure to have Pierre Hassner take part in the 2008-2009 William F. Podlich Distinguished Visitors Program. This program was generously endowed by CMC alumnus and trustee William F. Podlich '66, whose aim is to enrich the college intellectually by bringing preeminent figures in scholarship, business, and public affairs to campus for extended visits.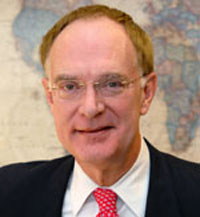 American Conservatism in the Age of Obama
CHRISTOPHER DEMUTH
THURSDAY, FEBRUARY 5, 2009
LUNCH 11:30 a.m. LECTURE 12:00 p.m.
Christopher DeMuth is one of our county's most important public intellectuals. He was president of the American Enterprise Institute, the country's leading conservative public policy institute, from 1986 until the end of this year. During the Reagan administration he was administrator for information and regulatory affairs in the U.S. Office of Management and Budget, and executive director of the Presidential Task Force on Regulatory Relief He has taught economics, law, and regulatory policy at the John F. Kennedy School of Government at Harvard University, practiced regulatory and antitrust law, and written issues of regulation, religion, and neo-conservatism.

Mr. DeMuth's Athenaeum lecture is sponsored by the Salvatori Center for the Study of Individual Freedom in the Modern World at Claremont McKenna College.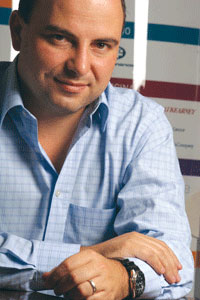 Growing Emerging Economies through High-Impact Entrepreneurship: The Case of Mexico
FERNANDO FABRE
THURSDAY, FEBRUARY 5, 2009
Why are there so few entrepreneurs in emerging economies? Can entire countries be transformed by a few high-impact entrepreneurs? Fernando Fabre, Director for Mexico of the international not-for-profit organization, and a professor of management at Anahuac University in Mexico City, will review the evidence and address these questions in his Athenaeum address. High-impact entrepreneurs are those with the biggest ideas and most ambitious plans for scalable, high-growth businesses. They are expected to create companies that employ hundreds - even thousands - of people and generate millions in wages and revenue, encouraging social mobility. They have the potential to develop innovations that transform industries and communities.
Endeavor is a not-for-profit organization, financially supported by social entrepreneurs and public entities. Its approach is to identify and provide venture capital to high-impact entrepreneurs with the potential to inspire others in their communities to start businesses. This "multiplier effect" is expected to inspire a culture of entrepreneurship and generate additional value-added jobs.
Fernando Fabre is the Managing Director of Endeavor Mexico and professor of entrepreneurship at Anahuac University. He has been appointed by the Partnership for Prosperity Program in conjunction with the Mexican government to develop guidelines to build an entrepreneurial culture in Mexico. He currently serves on the board of directors of Lumni Inc (student lending program); on the investment committee of Ingenia Capital Partners (a venture capital fund) and as an advisory board member of Imagen Dental SRL (health), Alibio SRL (biotech) and Urman SA de CV (consumer goods). He is a current member of the editorial board of El Economista and Grupo Editorial Expansion, and is a biweekly columnist at El Economista newspaper on entrepreneurial affairs. He holds a master degree in economics from Claremont Graduate University in California and an MBA and B.A. in Managerial Economics from Universidad Anahuac del Sur. In 2003 the magazine Lideres Mexicanos called him a "Leader of the Future"; in 2005 the magazine. Fortuna called him the "Top Entrepreneur Supporter in Mexico"; and in 2007 the magazine Expansion identified him as one of the "30 under 30" Mexican leaders.
Professor Fabre's visit to campus is sponsored by the Robert Day School of Economics and Finance at Claremont McKenna College.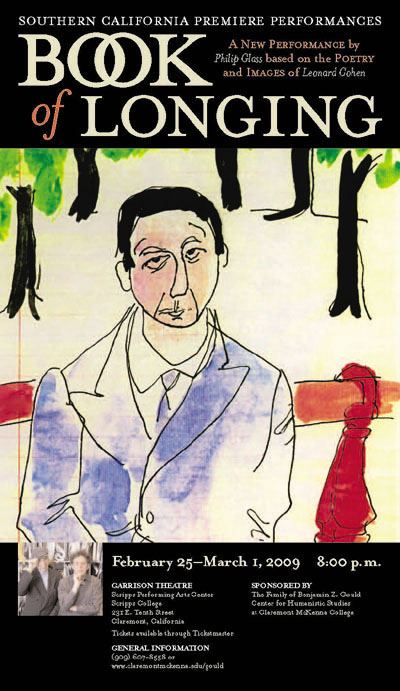 Drawn from the Heart
Leonard Cohen Artwork Exhibition
Opens Monday, February 9, 2009
The Gould Center and Marian Miner Cook Athenaeum are pleased to present "Drawn from the Heart," an exhibition of artwork from world-renowned artist, poet, and songwriter Leonard Cohen's private collection.

Leonard Cohen is widely regarded as one of the most influential artists of our time. In addition to his internationally recognized music and poetry, Cohen's artwork is taking center stage through the production of Book of Longing (2006), a concert work by world-renowned Philip Glass based on the poetry and artwork of Cohen's recently published book of the same name. Performances of Book of Longing are scheduled from February 25-March 1, 2009, at Garrison Theater, Scripps Performing Arts Center. Tickets are available through Ticketmaster.

Spanning over 40 years, this collection highlights selected art from the drawings and journals of Cohen and reflects his life-long love of drawing. All images are produced with permanent pigmented ink on 300 lb. Arches watercolor paper, finished with a hand-deckled edge. For each print, Cohen has signed, titled, numbered and dated, and embossed and stamped with his official seal.

Cohen is a Canadian born poet, novelist, and song-writer. In addition to his music, Cohen's collections of poetry, including Let Us Compare Mythologies (1956), and Flowers for Hitler (1964), and his novels, including Beautiful Losers (1966), have brought him international recognition. His dual interests in music and literature have produced notable works, including the albums Various Positions (1984), I'm Your Man (1988), The Future (1992), Dear Heather (2004), and Blue Alert (2006). His songs, including "Suzanne," Hallelujah," and "Bird on a Wire," have been covered by hundreds of artists including Bob Dylan, Willie Nelson, and k.d. Lang. In recognition of his remarkable work, Cohen was inducted into both the Canadian Music Hall of Fame and the Canadian Songwriters Hall of Fame. He also is a Companion of the Order of Canada, that nation's highest civilian honor. In March 2008, Cohen was inducted into the American Rock and Roll Hall of Fame.

The exhibition will open to the public on Monday, February 9 and can be viewed from 8:30 a.m. to 4:00 p.m., Monday-Friday at the Marian Miner Cook Athenaeum, 385 E. Eighth Street, Claremont, Calif. The Athenaeum may be closed to the public on holidays and for scheduled events. For more information about viewing times, please call (909) 621-8244.

The exhibition is sponsored by the Family of Benjamin Z. Gould Center for Humanistic Studies and the Marian Miner Cook Athenaeum at Claremont McKenna College.

For more information about the Book of Longing performances, please visit www.claremontmckenna.edu/gould.