Athenaeum Location
Print Newsletter
March 9, 2009
Vol. 24, No. 08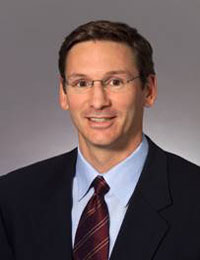 Robert Day School Distinguished Speaker Series
Lunch with a Leader: Discovering the Leader Within You
TOM LINEBARGER '86
MONDAY, MARCH 9, 2009
LUNCH 11:30 a.m., LECTURE 12:00 p.m.
Tom Linebarger '86 is the President and Chief Operating Officer of Cummins Inc., a global power leader that designs, manufactures, distributes and services engines and related technologies, including fuel systems, controls, air handling, filtration, emission solutions and electrical power generation systems.

Linebarger began his career at Prudential Investment Corporation and became an investment manager while pursuing an MS in Manufacturing Systems Engineering and an MBA from Stanford's Graduate School of Business. After graduating from Stanford, he joined Cummins as a Program Manager and held numerous positions within the firm before being selected to his current role in August 2008.

Mr. Linebarger received a B.A. in economics from Claremont McKenna College and a B.S. in engineering from Stanford, and has served as a Board Member of Pactiv Corporation since 2005. During his presentation, Mr. Linebarger will discuss his previous experience and will also share some of his strategies for success.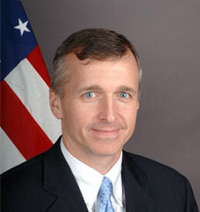 The Obama Administration and China Policy: Some Recent Lessons for the New Administration
THOMAS CHRISTENSEN
MONDAY, MARCH 9, 2009
President Obama ran a successful campaign on the theme of change, but for addressing what is perhaps the greatest long-term strategic challenge facing our nation — managing our relations with a rising China — change is not what is needed. President George W. Bush's strategy toward China is an underappreciated success story. The Obama administration should build on that success rather than attempt to radically transform China policy.
The United States has used the combination of a strong U.S. regional presence and a series of creative diplomatic initiatives to encourage Beijing to seek increased influence through diplomatic and economic interactions, rather than coercion, and to use that increased influence in a manner that improves the prospects for security and economic prosperity in Asia and around the world. This effort has been successful, in part, because Washington handled deftly many of the traditional issues in the bilateral relationship, such as economic frictions or tensions between Taiwan and the Chinese mainland. If we take a historically informed perspective and view U.S.-China relations as a movie, instead of a snapshot, we can see the positive evolution in China's foreign relations that have been fostered, at least in part, by Washington's diplomatic approach to Beijing.

Of course, many problems remain. The talk will conclude with a review of some of the biggest problems that the new Administration will likely face in crafting a strategy toward China and East Asia.

Thomas J. Christensen is Professor of Politics and International Affairs and Director of the Princeton-Harvard China and the World Program at Princeton University. From 2006-2008 Professor Christensen served as Deputy Assistant Secretary of State for East Asian and Pacific Affairs with responsibility for relations with China, Taiwan and Mongolia.

Professor Christensen received his B.A. from Haverford College, M.A. in International Relations from the University of Pennsylvania, and Ph.D. in Political Science from Columbia University.
Christensen has served on the Board of Directors and the Executive Committee of the National Committee on U.S.-China Relations. He is a life member of the Council on Foreign Relations.

The Keck Center for International and Strategic Studies at CMC is honored to sponsor Thomas Christensen as a Freeman Foundation Visiting Professor of Asian Affairs.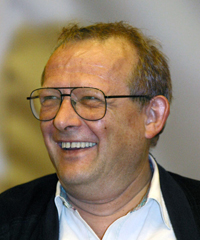 Global Anti-Semitism
ADAM MICHNIK
TUESDAY, MARCH 10, 2009
Adam Michnik is known as one of the leading dissidents in Communist-era Poland as well as the editor of one of Poland's largest and most influential newspapers, Gazeta Wyborcza.

Born in Warsaw in 1946, he was expelled in 1968 from Warsaw University for his role as a student activist. He became editor of two Warsaw underground journals, Krytyka and Zapis.

He became a leading adviser to the Solidarity movement and one of the most powerful voices for nonviolent resistance to communism in the 1980s. After martial law was declared in December 1981, Michnik was imprisoned by the communist government for three years but his Letters From Prison and Other Essays (1985) attest the persistence and power of his vision.

After the Roundtable agreements resulting in democratic elections in Poland, Mr. Michnik founded Gazeta Wyborcza ("Election Newspaper") which was the voice of the Solidarity movement until the 1989 elections. The paper continued as an independent daily after the elections.

Adam Michnik's visit to CMC is sponsored by the Gould Center for Humanistic Studies.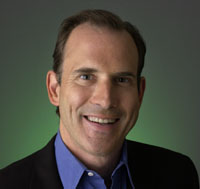 Robert Day School Distinguished Speaker Series
Lunch with a Leader: The Ubiquity of Information
JONATHAN ROSENBERG '83
WEDNESDAY, MARCH 11, 2009
LUNCH 11:30 a.m. LECTURE 12:00 p.m.
The Internet is the fastest growing, most powerful information system in human history, yet it is still in its infancy. In his talk, Jonathan Rosenberg will explore the future of the Internet and its implications. His observations and advice are especially appropriate for students, who can take this unique opportunity to consider how to prepare for careers that will be profoundly shaped by the coming ubiquity of information.

Jonathan Rosenberg is an industry veteran who oversees the teams that manage Google's innovative product portfolio and go-to-market strategies. In this role, Mr. Rosenberg oversees the design, creation and improvement of all of Google's products, from consumer offerings to publisher and business services. He directs the teams with a special focus on delivering exceptional user experience, continuous innovation, and highly relevant, accountable, and untraditional marketing.

Prior to joining Google in 2002, Mr. Rosenberg founded, led and managed some of the most innovative product development teams of the Internet's first era. He was the founding member of @Home's product group and served as senior vice president of online products and services after the merger of Excite and @Home. Prior to that, Mr. Rosenberg managed the eWorld product line for Apple Computer. Earlier, he was director of product marketing for Knight Ridder Information Services in Palo Alto, California, where he directed development of one of the first commercially deployed online relevance ranking engines and menu-driven Boolean search services for consumers.

Mr. Rosenberg holds an MBA from the University of Chicago and a bachelor's degree with honors in economics from Claremont McKenna College, where he graduated Phi Beta Kappa.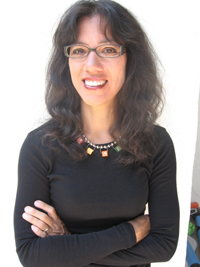 Mother on Fire
SANDRA TSING LOH
WEDNESDAY MARCH 11, 2009
Sandra Tsing Loh is a writer/performer whose solo shows include "Mother on Fire" (which ran for seven months in Los Angeles at 24th St. Theatre), "Sugar Plum Fairy" (the Geffen Playhouse, Seattle Rep and San Jose Rep), "I Worry" (Woolly Mammoth Theatre at the Kennedy Center, Actor's Theatre of Louisville, Santa Fe Stages), "Aliens in America" and "Bad Sex With Bud Kemp" (which both premiered off-Broadway at Second Stage).

Loh's books include A Year in Van Nuys (2001), Aliens in America (1997), Depth Takes a Holiday: Essays From Lesser Los Angeles (1997), and a novel, If You Lived Here, You'd Be Home By Now (1997), which was named by the Los Angeles Times as one of the 100 best fiction books of 1998. Her story "My Father's Chinese Wives" received a 1997 Pushcart Prize and was featured in the 1999 Norton Anthology of Short Fiction.

She and her husband Mike Miller composed the music for Jessica Yu's documentary short Breathing Lessons, which won an Oscar in 1998. Her 1989 solo piano CD is Pianovision (K2B2 Records), which still surfaces occasionally here and there as "buttons" on public radio.

She has been a regular commentator on NPR's "Morning Edition" and on Ira Glass' "This American Life." Currently, KPCC (89.3 FM in Los Angeles) broadcasts her daily segment The Loh Down on Science and her weekly segment The Loh Life. American Public Media's "Marketplace" broadcasts her monthy segment The Loh Down. She is currently a contributing editor for The Atlantic Monthly and was a 2006 finalist for the National Magazine Award.

Loh received her B.S. from Caltech in physics and is a graduate of the Master of Professional Writing Program at the University of Southern California.
Sandra Tsing Loh's visit to CMC is jointly sponsored by the Athenaeum and the Berger Institute for Work, Family, and Children.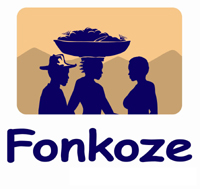 Building an Economic Foundation for Democracy
ANNE HASTINGS
NZINGA BROUSSARD
JORGE AGUERO
THURSDAY, MARCH 12, 2009
LUNCH 11:30 a.m. PANEL DISCUSSION 12:00 p.m.
Poverty is an expensive proposition. If you are poor, you have very few protections against the risks you face. It is likely that uncontrollable events such as hurricanes or droughts, sickness or death in the family, thefts or fires will set you back in your efforts to escape poverty. There is a ladder that will take you out of poverty, but it is not easy to climb. Microfinance tries to keep you from falling off the ladder while helping you to make small steps up and eventually out of poverty. Fonkoze is one the success stories of the microfinance movement.

Anne Hastings has been the Executive Director of Fonkoze – Haiti's largest microfinance institution – since May 1996. The institution now has 30 branches throughout rural Haiti, with over 120,000 clients, more than 45,000 of whom have microcredit loans. In July 2004, Fonkoze spun off its financial services component to form a commercial financial institution. Anne serves on the board of directors of that institution. She also continues to manage the foundation, which is now devoted to monitoring the impact of microfinance on the lives of clients, eliminating illiteracy among its clients, incubating new branches that reach ever poorer and more rural clients with microfinance services, and continually testing and developing innovative new products for the clients of both the commercial entity and the foundation. She is the recipient of the 2005 Pioneer in Microfinance Award of the Grameen Foundation USA. In 2006, she was honored in the First Annual Chiapas Project Recognition Dinner in Dallas, Texas.

Before coming to Haiti, Anne had fifteen years of experience in providing strategic management services to executives and in managing young organizations for high performance and steady growth. She was Senior Partner and Managing Director of Scanlon and Hastings, a management consulting company in Washington DC, from 1985 to 1996 and a Senior Analyst at Advanced Technology in Reston, Virginia from 1982 to 1985. Anne holds a Ph.D. from the University of Virginia and an Honorary Doctorate in Business Leadership from Duquesne University. She completed research fellowships at the Brookings Institute and the Advisory Commission on Intergovernmental Relations, both in Washington, D.C.
Hastings will be joined on the panel by: Nzinga Broussard, assistant professor of Economics at Claremont McKenna College and author of the forthcoming articles "(Why) Do Self-Employed Parents Have More Children?" and "Aid and Agency in Africa: Explaining Food Disbursements Across Ethiopian Households, 1994-2004"; and Jorge Aguero, assistant professor of Economics at University of California Riverside and co-author of Motherhood and Female Labor Force Participation: Evidence from Fertility Shocks (1987).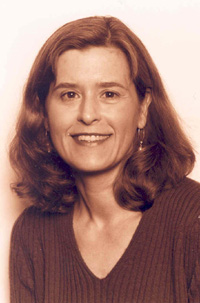 Healthy, Wealthy and Wise? The Relationship between Child Heath and Human Capital Development
JANET CURRIE
MONDAY MARCH 23, 2009
Janet Currie trains her focus not on cash welfare, which accounts for a small and shrinking share of federal expenditures on poor families with children, but on the staples of today's American welfare system: Medicaid, Food Stamps, Head Start, WIC, and public housing. These programs, Currie maintains, form an effective, if largely invisible and haphazard safety net, and yet they are the very programs most vulnerable to political attack and misunderstanding.

Currie's ground breaking book The Invisible Safety Net: Protecting the Nation's Poor Children and Families (2006) highlights both the importance and the fragility of this safety net, arguing that, while not perfect, it is essential to fighting poverty. Currie writes how America's safety net is threatened by growing budget deficits and by an erroneous public belief that antipoverty programs for children do not work and are riddled with fraud. By unearthing new empirical data, Currie makes the case that social programs for families with children are actually remarkably effective.
Janet Currie is a professor of economics and Chair of the Department of Economics at Columbia University. For the past decade, her research has focused on evaluating programs aimed at poor children and families. Currie has served on several National Academy of Sciences panels including the Committee on Population, and on the Executive Committee of the American Economics Association. She has also served as a consultant for the National Health Interview Survey and the National Longitudinal Surveys. Currie is currently a Fellow for the Society of Labor Economists, a research associate at the National Bureau of Economic Research, an affiliate of the University of Michigan's National Poverty Center, and an affiliate of IZA in Bonn. Professor Currie is a member on the advisory board of the National Children's Study and on the editorial board of the Quarterly Journal of Economics, the Journal of Health Economics, the Journal of Labor Economics, and the Journal of Public Economics.

Janet Currie's Athenaeum appearance is sponsored by the Berger Institute for Work, Family, and Children.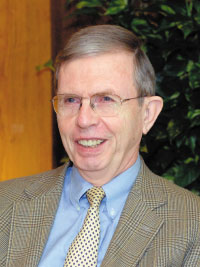 U.S.-Japan Relations and the Obama Administration
KENNETH PYLE
TUESDAY, MARCH 24, 2009
LUNCH 11:30 a.m., LECTURE 12:00 p.m.
The new Obama administration faces the challenge of dealing with a troubled alliance with Japan. At a time when Japan faces rising Chinese power and ambition, a belligerent North Korea, and questions about American political and economic leadership, Japanese are on the verge of making fundamental changes in their politics that will make Japan more assertive and will complicate the alliance. Professor Pyle will address these issues and answer your questions.

Kenneth B. Pyle is the Henry M. Jackson Professor of History and Asian Studies at the University of Washington. He is Founding President of The National Bureau of Asian Research, an independent non-partisan research institute to promote an informed and effective American policy toward Asia.
Professor Pyle is author and editor of numerous books on modern Japan and its history. His most recent book is entitled Japan Rising: The Resurgence of Japanese Power and Purpose (2007). He took his B.A. from Harvard College and his Ph.D. from Johns Hopkins University. He has been a visiting faculty member at Stanford and at Yale.

From 1978 to 1988 Professor Pyle was Director of the Henry M. Jackson School of International Studies at the University of Washington. He was founding editor of the Journal of Japanese Studies from 1974 to 1986.

From 1992 to 1995, he was chairman of the Japan-U.S. Friendship Commission. He was co-chairman of the U.S.-Japan Conference on Cultural and Educational Interchange, the official bi-lateral organization established by President Kennedy in 1962 to oversee cultural and educational relations between the two countries.

From 1996 to 1999, he was chairman of the American Advisory Committee of the Japan Foundation and is an elected member of the Council on Foreign Relations in New York City.

In 1999 the Government of Japan decorated Professor Pyle with one of its highest imperial honors, the Order of the Rising Sun, for his contributions to scholarship and cultural exchange.
The Keck Center for International and Strategic Studies at CMC is honored to sponsor Kenneth Pyle as a Freeman Foundation Visiting Professor of Asian Affairs.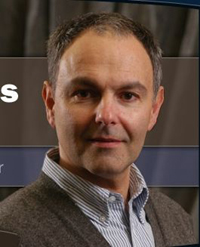 How an Uprising Became a Revolution: Fiction and Facts Surrounding the First Day of Russia's 1917 Revolution
SEMION LYANDRES
TUESDAY, MARCH 24, 2009
March 2009 marks the 92nd anniversary of Russia's first democratic revolution which brought down Europe's last old regime and paved the way for the Communist dictatorship. Although the significance and global implications of this arguably most consequential event of the 20th century have long been recognized, the debates on the origins and character of the revolution show no signs of abating. Was it primarily a social or a political revolution? Were the moderate politicians of the Duma (parliament's lower house) merely followers or reluctant leaders of the popular uprising? What triggered their decision to take power, thereby legitimizing the Petrograd uprising and transforming it into a full-scale revolution? Semion Lyandres, associate professor of history at Notre Dame, will address these and other questions in his Athenaeum lecture.

Semion Lyandres is currently associate professor of history and Faculty Fellow of Kellogg and Nanovic Institutes at the University of Notre Dame. Lyandres received his Ph.D. in Russian history from Stanford University in 1992 and has previously taught at East Carolina University and Stanford. He is the founder and North American editor of the international series Modern and Contemporary Russian History: Monographs and Documents and co-editor of the Journal of Modern Russian History and Historiography. His publications include: The Bolshevik's German Gold Revisited: An Inquiry into the 1917 Accusations (1995); The Memoirs of Alexander Guchkov, President of the State Duma and a Minister of War in the Provisional Government (1993), with A. V. Smolin; A Chronicle of the Civil War in Siberia and Exile in China: The Diaries of Petr Vasil'evich Vologodskii, 1918-1925 (2002; second, expanded edition published in 2007), in 2 volumes (with Dietmar Wulff). He has held major fellowships from the German-American Academic Council Foundation, John M. Olin Foundation, Stanford's Hoover Institution, and the Earhart Foundation; and has published articles and essays in The Slavic Review, Kritika, The Soviet and Post-Soviet Review, Russian History, Berliner Jahrbuch für osteuropaische Geschichte, and Otechestvennaia istoriia. Lyandres' current research focuses on the intellectual origins of the revolutionary regime in 1917 and the politics of the February Revolution.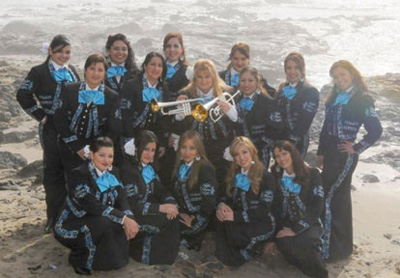 Mariachi Divas: A Musical Celebration Honoring Cesar Chavez
CINDY SHEA, trumpet, founding director
ADDIE BENAVIDES, trumpet
ARIANA MEJIA, flute
CLAUDIA CUBIDES, congas
DIANA MCCONNELL, guitarron
MARTHA RAMIREZ, vihuela and vocals
VALERIE CARLOS, guitar and vocals
MELINDA SALCIDO, guitar and vocals
LETICIA SIERRA, violin
CATHY BAEZA, violin
CINDY REIFLER, violin
ANGEL GARCIA, violin
ROSALIE RODRIGUEZ, violin
DIANA REYES, violin
WEDNESDAY, MARCH 25, 2009
In a profession traditionally dominated by men, the Mariachi Divas are making big waves on the Los Angeles scene. Founded in 1999, this all-female sensation has swept the Athenaeum to its feet for many years — and it is CMC's good fortune to host them once again to celebrate the birthday of Cesar Chavez.

The Mariachi Divas are a truly multi-cultural ensemble, represented by women of Mexican, Cuban, Samoan, Argentinean, Colombian, Japanese, Puerto Rican, Swiss, and Anglo decent. "Music is a way of uniting our cultural backgrounds," says founder and director Cindy Shea. "Our foundation and roots are mariachi, but we have added extra elements to reflect our diversity." Their lively sounds incorporate jazz, cumbia, salsa, and meringue into traditional mariachi music.

The Divas have performed at venues throughout the United States and Mexico. In addition to many televised performances, they also appeared on film in the documentary, Viva El Mariachi (2005). The Divas have performed at the inaugurations for Los Angeles Mayor Antonio R. Villaraigosa and California governor, Arnold Schwarzenegger. In addition, the Divas performed in Sacramento in February of 2008 with Governor Schwarzenegger and the President of Mexico. Also in 2008, the Divas performed at a campaign rally for Secretary of State Hilary Clinton and at an event for the President of South Korea. In 2009, the group won a Grammy for Best Regional Mexican Album for their latest CD "Canciones de Amor.
"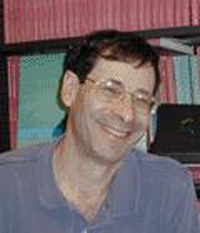 11th ANNUAL MCKENNA LECTURE ON INTERNATIONAL TRADE AND ECONOMICS
International Economic Challenges of the Obama Administration
MAURICE OBSTFELD
THURSDAY MARCH 26, 2009
As much of the discussion in the American press has concentrated on the domestic effect and response to the ongoing recession, little has been mentioned about the international ramification of the crisis. Countries throughout Europe and the rest of the world have had to deal with the same financial issues the United States faces. Professor Maurice Obstfeld will discuss the current economic crisis and the international ramifications of this disaster. As Obama enters the first months of his presidency, what can he do internationally to remedy or, at least, improve the current situation?
Maurice Obstfeld is the Class of 1958 Professor of Economics and Director of the Center for International and Development Economic Research (CIDER). He joined Berkeley in 1989 as a professor, following appointments at Columbia (1979-1986) and the University of Pennsylvania (1986-1989). He was also a visiting professor at Harvard between 1989 and 1991. He received his Ph.D. from MIT in 1979. He has published in all the top journals including American Economic Review, Econometrica, Journal of International Economics, and the Journal of Monetary Economics. Obstfeld along with Paul Krugman authored eight editions of International Economics: Theory and Practice. In 2004 Obstfeld and Alan Taylor wrote Global Capital Markets: Integration, Crisis, and Growth.
Professor Obstfeld serves as honorary advisor to the Bank of Japan's Institute of Monetary and Economic Studies. Among Professor Obstfeld's honors are the Carroll Round Keynote Lecture, Woodward Lecture, and Bernhard Harms Prize and Lecture in 2004. Professor Obstfeld is a Fellow of the Econometric Society and the American Academy of Arts and Sciences. He is active as a research Fellow of CEPR, a research associate at NBER, and an International Research Fellow at the Kiel Institute of World Economics.

The Athenaeum's presentation of the McKenna International Trade and Economics speaker is made possible by a grant from the Philip M. McKenna Foundation, which supports public policy research and economic education. The McKenna Foundation was incorporated in 1967 by Philip M. McKenna, late brother of CMC founding trustee Donald McKenna. Chairman of Kennametal, Inc., Philip McKenna was highly interested in economic and trade issues.