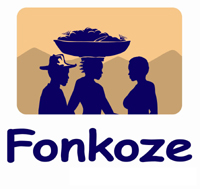 Building an Economic Foundation for Democracy
ANNE HASTINGS
NZINGA BROUSSARD
JORGE AGUERO
THURSDAY, MARCH 12, 2009
LUNCH 11:30 a.m. PANEL DISCUSSION 12:00 p.m.
Poverty is an expensive proposition. If you are poor, you have very few protections against the risks you face. It is likely that uncontrollable events such as hurricanes or droughts, sickness or death in the family, thefts or fires will set you back in your efforts to escape poverty. There is a ladder that will take you out of poverty, but it is not easy to climb. Microfinance tries to keep you from falling off the ladder while helping you to make small steps up and eventually out of poverty. Fonkoze is one the success stories of the microfinance movement.

Anne Hastings has been the Executive Director of Fonkoze – Haiti's largest microfinance institution – since May 1996. The institution now has 30 branches throughout rural Haiti, with over 120,000 clients, more than 45,000 of whom have microcredit loans. In July 2004, Fonkoze spun off its financial services component to form a commercial financial institution. Anne serves on the board of directors of that institution. She also continues to manage the foundation, which is now devoted to monitoring the impact of microfinance on the lives of clients, eliminating illiteracy among its clients, incubating new branches that reach ever poorer and more rural clients with microfinance services, and continually testing and developing innovative new products for the clients of both the commercial entity and the foundation. She is the recipient of the 2005 Pioneer in Microfinance Award of the Grameen Foundation USA. In 2006, she was honored in the First Annual Chiapas Project Recognition Dinner in Dallas, Texas.

Before coming to Haiti, Anne had fifteen years of experience in providing strategic management services to executives and in managing young organizations for high performance and steady growth. She was Senior Partner and Managing Director of Scanlon and Hastings, a management consulting company in Washington DC, from 1985 to 1996 and a Senior Analyst at Advanced Technology in Reston, Virginia from 1982 to 1985. Anne holds a Ph.D. from the University of Virginia and an Honorary Doctorate in Business Leadership from Duquesne University. She completed research fellowships at the Brookings Institute and the Advisory Commission on Intergovernmental Relations, both in Washington, D.C.
Hastings will be joined on the panel by: Nzinga Broussard, assistant professor of Economics at Claremont McKenna College and author of the forthcoming articles "(Why) Do Self-Employed Parents Have More Children?" and "Aid and Agency in Africa: Explaining Food Disbursements Across Ethiopian Households, 1994-2004"; and Jorge Aguero, assistant professor of Economics at University of California Riverside and co-author of Motherhood and Female Labor Force Participation: Evidence from Fertility Shocks (1987).