Athenaeum Location
Print Newsletter
March 30, 2009
Vol. 24, No. 09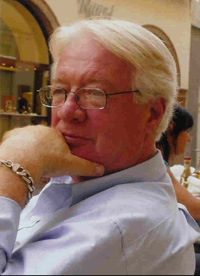 Classical Liberalism in the Age of Obama
TIBOR MACHAN '65
MONDAY, MARCH 30, 2009
LUNCH 11:30 a.m., LECTURE 12:00 p.m.
The election of Barack Obama was historic. But what does his administration portend for classical liberalism? Senator Obama campaigned for higher taxes on the wealthy. His administration enacted a $787 billion economic stimulus. It has also increased federal spending and budget deficits.

Professor Tibor Machan will address these issues and others in his Athenaeum talk.

A former editor of the libertarian magazine, Reason, and a graduate of Claremont McKenna College, Professor Machan is a scholar and author of dozens of books on individual rights, libertarianism, and ethics. He is professor emeritus in the department of philosophy at Auburn University, and holds the R. C. Hoiles Chair of Business Ethics and Free Enterprise at the Argyros School of Business & Economics at Chapman University in Orange, California. Professor Machan is a research fellow at the Hoover Institution at Stanford University, an adjunct faculty member of the Ludwig von Mises Institute, and an adjunct scholar at the Cato Institute.

Tibor Machan's visit to CMC is sponsored by the Salvatori Center for the Study of Individual Freedom in the Modern World.

Silhouette/Shadow: A Film by GAO XINGJIAN
Directors: Gao Xingjian, Alain Melka, Jean-Louis Darmyn
MONDAY, MARCH 30, 2009
Gao Xingjian, China's only Nobel Laureate, is renowned for his novel Soul Mountain (1989 tr. 1999). But Gao's art reaches into different media; an exile living in Paris, he continues to paint and to write and produce numerous plays. Recently he has written and directed a film, La Silhouette sinon l'hombre or, in English, Shadow (2006). Filmed in Marseille, Shadow is, in Gao's words, a "cinepoem," a multi-layered narrative, experimental film based visually upon the imagery evoked in his free verse poem, The Way of the Wandering Bird (L'Errance de L'oisea). The work juxtaposes the luxurious ease that a bird enjoys when soaring high up in the sky with the pure fragility of life and the omnipresence of nature. What lies at the crux of the film is the contents and philosophy of this poem. In addition the film focuses on a plot drawn from Gao's life during the filming, the rehearsals of Gao's theater productions, The Man Who Questions Death (2007) and Snow in August (2000). The film is neither documentary (autobiography) nor fiction, but a unique genre of its own. Its plot is haunting and simple: A man takes a walk in the city. Very soon, memories and imaginings emerge and he enters into a pure creative state, conjuring glimpses of an unfinished life. Situated between life and death, there are scenes of human relations, men and women, the individual and the group, childhood nostalgia and war. . .The solitary artist, who is always seeking the meaning of emptiness and looking for an indefinite space, leads the audience on a subtle and powerful journey. The Gould Center for Humanistic Studies is pleased to present the American premier of this remarkable film.

Because of his health, Gao will not be traveling from Paris for this event.

THE WAY OF THE WANDERING BIRD

Goa Xingjian
Translated from the French by Ned Burgess and Fiona Sze-Lorrain

If you are a bird
No more than a bird
With the wind's first breath
You fly away
With an eye round and wide
You observe through darkness this sacral place below
Beyond the swamp of misfortune
Wandering through the night
You listen to the whispering air and a beating heart
Aimless yet at ease

Free from choices, you circle or soar ahead
With no obligation to return
Why revisit such hidden scrupules
Worries, constraints, and rancour
You shed the burden of the past
Liberty is now at your wingtips
Hovering, you spiral as you desire
You dive then skim across the sky
This heavy old land starts to shift
Beginning to move and follow you
First like an undulating cloth
Then like a wall swelling
Perspective, an illusory obsession, disappear
So many unexpected marvels in a row

In one broad stroke
You penetrate fog and clouds
Welcoming the glimmer of the first daylight
Gliding above the moving mountains
Then over a lake in a miraculous spiral
This is how your spirit voyages
Between desert and sea, at the meeting of day and night
An immense eye leads you towards the unknown
From near to far dissolves to infinity
What you desire to see yet dare not imagine
Blurred beyond perception
Suddenly you will reach

In a dazzling luminosity
Emptiness as much as plenitude
Merges eternity with its instant
Within a transparency of time
From shadows and cracks
A forgotten haze now leaks

All that you have never had—as ephemeral as unforeseen
Yet the slightest distraction leaves you blind
And you fall back into darkness
Knowing too well you are not a bird
Incapable of running from anguish
That assails you endlessly
Like the merciless din of everyday life

Need not resist
You should at least find a haven
For the quietness of your soul, if you still have one
A space somewhere
An universe, neither paradise nor hell
To rest the weightlessness of your senses

Before nature claims them once more
So they may die in silence
But how can one reach this immaculate ground
And attain such serenity
At the end of a life so torn and worn

And have you ever seen an aging bird
Weak, pitiful or anxious
Who complains, who whines
Who betrays, who deceives
Not to speak of one who begs for survival

Although he, faced with agony, has prepared his refuge
Where he wits calmly for his life to end
This holy site, you find it nowhere
Known only to all the birds
Enjoying true freedom till the time arrives
To pay their last hommage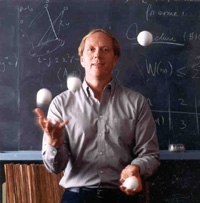 Computers and Mathematics: Problems and Prospects
RONALD LEWIS GRAHAM
TUESDAY, MARCH 31, 2009
There is no question that the recent advent of the modern computer has had a dramatic impact on what mathematicians do and on how they do it. However, there is increasing evidence that many apparently simple problems may in fact be forever beyond any conceivable computer attack. In this talk, Professor Ronald Lewis Graham will describe a variety of mathematical problems in which computers either have had, may have or will probably never have a significant role in their solutions.

Professor Graham is one of the world's best-known mathematicians, computer theorists, and technology visionaries. In math, he pioneered worst-case analysis in scheduling theory, online algorithms, quasi-randomness, and Ramsey Theory--a branch of pure math that states that complete disorder is impossible. Graham is in the Guinness Book of World Records for using the largest number ever used in a mathematical proof (so large, there isn't even a standard notation for it), now known as "Graham's number.". During his long career at AT&T Graham's work on "hard problems" in mathematics led him to focus on the complexity of routing millions of telephone calls. And his work on routing was influential in the early architecture of the Internet, as well as the vision of "anywhere/anytime access to the wireless Web" pursued by Cal-(IT)2.

Ronald Graham holds the Irwin and Joan Jacobs Endowed Chair in Computer and Information Science at the University of California- San Diego (UCSD) and is Chief Scientist of the California Institute for Telecommunications and Information Technology. He joined the UCSD faculty in 1999, after a 37-year career with AT&T. Graham received his Ph.D. in mathematics from U.C. Berkeley in 1962. From 1962-95, he was director of information sciences at (AT&T) Bell Labs, and from 1996-99 Chief Scientist of AT&T Labs. Graham is the Treasurer of the National Academy of Sciences, a Fellow of American Academy of Arts and Sciences, a Fellow of the Association of Computing Machinery, and a past President of both the American Mathematical Society, and the Mathematical Association of America. He has won numerous awards in the field of mathematics, including the Polya Prize in Combinatorics and the Steele Prize for Lifetime Achievement awarded in 2003 by the American Mathematical Society.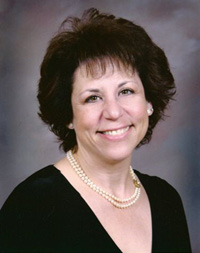 Responding to the Needs of Women in Prison
DAWN DAVISON
WEDNESDAY, APRIL 1, 2009
There are currently over 115,000 women in the United States prison system. Over 11,500 of these women are incarcerated here in California, comprising 10% of the national total. For the last two decades, the number of women incarcerated nationally has grown at a rate nearly double that for men. These bleak figures beg the question: Have women become that much more dangerous, or is the real problem with our criminal justice system?

Despite this reality, California Institution for Women (CIW) Warden Dawn Davison is perseverant in her efforts at reform. Warden Davison will be speaking at the Athenaeum about the unique issues incarcerated women face, and the programs at CIW that specifically address women's needs. Warden Davison's thoughts are paramount to gender responsive issues, with emphasis placed on education, life and workplace skills, the maintenance of family and community relationships, successful reintegration into society and breaking the intergenerational cycle of incarceration. This forward thinking has been instrumental as CIW looks forward to opening the first baby nursery at a female correctional facility in California, later this year. Her hallmark of rehabilitation occurred on March 8, 2008, when CIW graduated its first "on campus" college class, through Chaffey College, with a candidate class of 13 Associate of Arts degrees in Liberal Arts.

Dawn S. Davison began her career with the California Department of Corrections and Rehabilitation in 1986 at the California Institution for Women (CIW), serving as Personnel Supervisor and Staff Services Analyst. In 1994, she was promoted to Business Manager at Calipatria State Prison, where she remained until 1997. She served as an Associate Warden at Los Angeles County State Prison from 1997 to 2000 and at the California Rehabilitation Center, Norco, from 2000 to 2002. Dawn returned to CIW in 2002 to take the position of Chief Deputy Warden. In 2004, Governor Arnold Schwarzenegger appointed her as Warden of CIW.
Ms. Davison earned a Bachelor of Science degree from Loyola Marymount University in 1978 and a Masters of Science degree in Counseling from California State University, Fullerton in 1982. She also attended Chaffey College in the 80's.

Warden Davison's visit is sponsored by the student outreach organization SOURCE, with generous support from the Kravis Leadership Institute. Advocacy bracelets will be available for purchase ($5) before and after the address.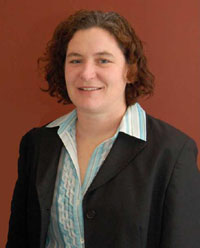 The Believers: A Documentary Film by Todd Holland
BETH BURKHART '94
THURSDAY, APRIL 2, 2009
CMC Alumna Beth Burkhart '94 co-produced the documentary film, The Believers (2006), which follows Transcendence, the world's first transgender gospel choir — it will leave you thinking differently about gender and faith. The Believers follows the journey of the choir and its members from its inception until winning an Outmusic Award in 2004. The Believers is currently broadcast on LOGO, distributed to universities, libraries and churches, and was named by Video Librarian as one of the top documentary films in 2007. Variety praised the film as an "engaging documentary," with an "upbeat, instrumental tenor." Beth Burkhart will attend the screening to talk about how the film came about and its subsequent impact.

Beth Burkhart is a marketer and filmmaker with a passion for social justice. From 1999-2008 Beth worked in brand management at The Clorox Company, and has recently spent time traveling in South America and Southeast Asia.

Beth has served on the SFLGBT Community Center board of directors since 2006 and is presently the board co-chair. She earned her MBA from UCLA's Anderson Graduate School of Management in 1999, her B.A. in Economics and International Relations from Claremont McKenna College in 1994. She grew up in Phoenix, Arizona and lives in San Francisco.

Beth's talk is sponsored by the CMC Diversity Committee.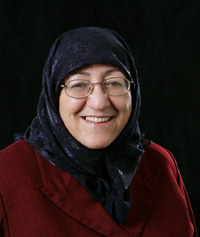 2009 Henry R. Kravis Prize in Leadership
History of the Afghan Institute of Learning
SAKENA YACOOBI
FRIDAY, APRIL 3, 2009
LUNCH 11:30 a.m., LECTURE 12:00 p.m.
Claremont McKenna College and the Kravis Leadership Institute recently announced the selection of Sakena Yacoobi, founder of the Afghan Institute of Learning, to receive the fourth annual Henry R. Kravis Prize in Leadership. The Kravis Prize, which carries a $250,000 award designated to the honoree's organization, recognizes extraordinary leadership in the nonprofit sector. Dr. Yacoobi was selected for her outstanding record providing an estimated 350,000 women and children with access to education and health care each year.

Sakena Yacoobi has spent the last 28 years providing education, training, and health care services to women and children in Afghanistan and Pakistan. One of her enduring contributions is focusing attention on the issue and importance of girls' education in Afghanistan.

Dr. Yacoobi's achievements demonstrate significant courage and persistence in the face of extensive obstacles to educating girls and women in Afghanistan. During the Taliban's rule, for example, the education of girls was prohibited. Dr. Yacoobi and the staff of AIL took great risks in operating 80 underground home schools for 3,000 girls during the 1990s.

Born in Herat, Afghanistan, Dr. Yacoobi came to the United States in the 1970s and received her education at U.S. universities. In 1990, she left a successful career as a professor and consultant in the U.S. and returned to Afghanistan during the Taliban's rule to work with her native people. Dr. Yacoobi founded the Afghan Institute of Learning (AIL) in 1995 while working in Afghan refugee camps in Pakistan. AIL's first program initiative was to establish learning centers in the refugee camps in response to the women's requests for educational opportunities for themselves and their children.

AIL currently operates 41 women's learning/education centers, five health centers, and three mobile health clinics. Since 1996, the learning/education centers have trained over 15,000 teachers and health education training to more than 500,000 women. In 2003, AIL founded Gawher Shad University in response to the lack of post-secondary education opportunities for Afghan women. To date, 179 students have graduated and 182 are currently enrolled.

Seventy percent of AIL's 450 staff members are Afghan women. Under Dr. Yacoobi's leadership, AIL has become one of the largest nonprofit organizations in Afghanistan and currently serves more than 350,000 women and children each year. Her innovative approaches to education and community involvement serve as a model in the sector, and AIL actively assists in building the capacity of other organizations and entities. The concept of women's learning centers and AIL's interactive teaching methods have been replicated by many nonprofit organizations in Afghanistan as well as by government and educational institutions. AIL also provides training and technical assistance to small, local Afghan community-based organizations to help build the capacity of Afghanistan's civil society sector and increase the enrollment of female students.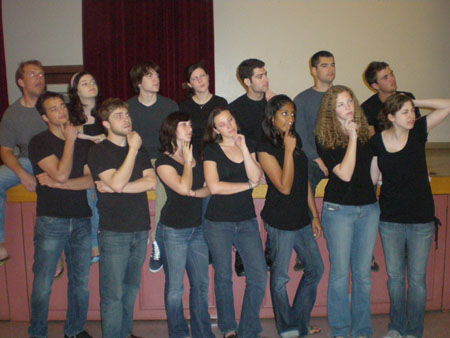 UNDER THE LIGHTS DINNER THEATER
Dinner Theater
Don't Drink the Water by Woody Allen
WEDNESDAY, APRIL 8 - FRIDAY, APRIL 10, 2009
The Athenaeum is pleased to once again feature CMC's own student-run theater group, Under the Lights (UTL). Each spring, UTL presents a dinner theater show in the Athenaeum.

This year, the students will perform Woody Allen's comedy, Don't Drink the Water (1966). In an Eastern European communist country, a family of tourists runs into the American embassy, chased closely by police who suspect them of spying. The family has taken pictures of what they thought was a cultural landmark but was actually a restricted government area! The American ambassador is gone and has left his bumbling son in charge. The son quickly turns the situation into an international crisis. Now if they ever want to return home, the family must find a way to escape the embassy without the communist police noticing. "Don't Drink the Water" is a zany and hilarious farce with classic Woody Allen wit.

The play stars Naomi Bagdonas'09, Solon Christensen-Szalanski'10, Daniel Feblowitz (Pomona '11), Cecily Keppel (HMC '11), Zeben Kopchat'12, Lindsay Mandel '09, Max Menke (Pitzer '10), David Pezzola'09, Amanda Sardis '09, Daniela Spencer'12, Divya Vishwanath '11, Katherine Wernet '11, and Edward Zaki'11. Brendan Sasso'10 directs.