Athenaeum Location
Print Newsletter
April 13, 2009
Vol. 24, No. 10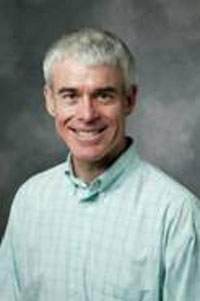 Policy Issues Facing the Credit Derivatives Market
DARRELL DUFFIE
MONDAY, APRIL 13, 2009
LUNCH 11:30 a.m., LECTURE 12:00 p.m.
Darrell Duffie holds the Dean Witter Distinguished Professorship in Finance at the Graduate School of Business, Stanford University, where he has been a member of the finance faculty since receiving his Ph.D. at Stanford in 1984. Duffie is the author of Dynamic Asset Pricing Theory (Princeton University Press 1993) and a coauthor with Ken Singleton of Credit Risk: Pricing, Measurement, and Management (Princeton University Press, 2003).

His recent research focuses on asset pricing, credit risk, fixed-income securities, and over-the-counter markets. Professor Duffie is the Vice President of The American Finance Association, a Fellow of the Econometric Society, a Research Associate of the National Bureau of Economic Research, a member of Moody's Academic Research Committee, the 2003 IAFE/Sunguard Financial Engineer of the Year, and a member of the American Academy of Arts and Sciences. He is currently on the editorial boards of Econometrica and The Journal of Financial Economics, among other journals.

Professor Duffie's luncheon presentation at the Athenaeum will explore the findings from his recent paper entitled, "Does A Central Clearing Counterparty Reduce Counterparty Risk?" He will also discuss the relevant policy issues that are affecting the credit derivatives market.

Darrell Duffie's lecture is sponsored by the Financial Economics Institute at CMC as part of the FEI speakers series.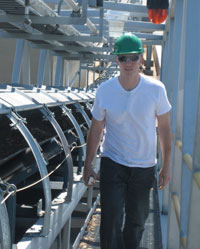 Carbon Dioxide Capture and Storage as a Means to Close the Carbon Loop
KURT ZENZ HOUSE '01
TUESDAY, APRIL 14, 2009
LUNCH 11:30 a.m., LECTURE 12:00 p.m.
The production of CO2 from the oxidation of fossil-carbon over the past 200 years has resulted in the accumulation of CO2 in the atmosphere, altering the Earth's radiation balance in a potentially dangerous way. One important approach for mitigating anthropogenic climate change is through the capture and storage of CO2 emitted from fossil-fuel fired power plants. CO2 capture and storage (CCS) involves isolating CO2 at its source, transporting it to a suitable site, and injecting it into a formation that is likely to contain it for millennia. By doing CCS, we seek to minimize CO2 emissions as we transition from current fossil-based energy systems to future renewable-energy based systems. The entire CCS supply chain from the thermodynamic limit of the work required to capture CO2 from power-plants to the long-term chemical and physical evolution of CO2 that has been injected into geologic repositories will be discussed.

Kurt Zenz House studies and develops methods for large-scale capture and storage of human-made carbon dioxide. He recently patented electrochemical weathering, a novel process that expedites the ocean's natural ability to absorb carbon dioxide, and cofounded a venture-capital-backed alternative-energy company. Additionally, he cofounded the Harvard Energy Journal Club to facilitate cross-disciplinary discussions about energy technology; in 2007, Esquire magazine featured him among its "Best and Brightest." He holds a bachelor's degree in Physics from Claremont McKenna College and a Ph.D. in Geoscience from Harvard University.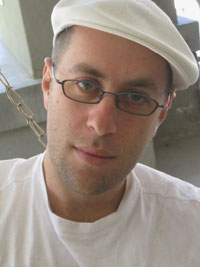 The End of Jews
ADAM MANSBACH
TUESDAY, ARPIL 14, 2009
Adam Mansbach's most recent novel, The End of the Jews, was published in 2008 by Spiegel & Grau/Doubleday. Called "extraordinary" by the Los Angeles Times, "beautifully portrayed" by the New York Times Book Review and "intense, painful, poignant" by the Boston Globe, it is being released in paperback in March 2009.
Mansbach's previous novel is the critically-acclaimed bestseller Angry Black White Boy, or The Miscegenation of Macon Detornay (Crown, 2005), a satire about race, whiteness and hip hop that is currently taught at more than sixty universities and high schools across the country, and a stage adaptation is currently being performed at San Francisco's Intersection for the Arts. A San Francisco Chronicle Best Book of 2005, Angry Black White Boy is currently in development as a feature film.

Adam Mansbach is an inaugural recipient of the Future Aesthetics Artist Regrant (FAAR), funded by the Ford Foundation, Mansbach is the 2009-2010 New Voices Professor of fiction at Rutgers Universtiy. The grant recognizes artists whose work "innovates beyond that which is already applauded in the present" and is intended to "usher in the next generation of artists who reshape the artistic landscape."
Mansbach's other books include the novel Shackling Water (Doubleday, 2002), the poetry collection genius b-boy cynics getting weeded in the garden of delights (Subway & Elevated, 2002), and the short story anthology A Fictional History of the United States With Huge Chunks Missing (Akashic, 2006), which he co-edited with T Cooper.

Adam Mansbach is the founding editor of the pioneering '90s hip hop journal Elementary, and a former Artistic Consultant to Columbia University's Center for Jazz Studies. His work has appeared in The Boston Globe, The San Francisco Chronicle Magazine, The New York Times, Vibe, JazzTimes, Wax Poetics, San Francisco Bay Guardian, Guilt & Pleasure, Poets & Writers, Total Chaos: The Art and Aesthetics of Hip Hop (Basic Civitas, 2007), The Best Music Writing (Da Capo, 2004), and elsewhere. He also writes a weekly political column for NewsOne.com.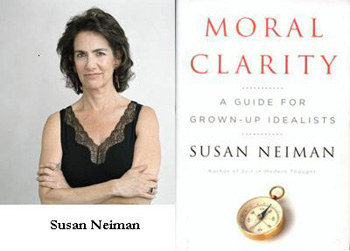 Idealism and Evil: The Last Eight Years
SUSAN NEIMAN
WEDNESDAY, APRIL 15, 2009
LUNCH 11:30 a.m. LECTURE 12:00 p.m.
Moral inquiry and political activism start where reason is missing. When righteous people suffer and wicked people flourish, we begin to ask why. Demands for moral clarity ring long, loud bells because it is something we are right to seek. Those who cannot find it are likely to settle for the far more dangerous simplicity, or purity, instead.

- from Moral Clarity: A Guide for Grown-Up Idealists

Susan Neiman is an American moral philosopher, cultural commentator, and essayist. She has written extensively on the juncture between Enlightenment moral philosophy, metaphysics, and politics — reinterpreting past thinkers for contemporary contexts. She currently lives in Germany, where she is the Director of the Einstein Forum in Potsdam.
Born in Atlanta, Georgia, Neiman studied philosophy at Harvard and the Freie Universität Berlin, and taught philosophy at Yale and Tel Aviv University. She is the author of Slow Fire: Jewish Notes from Berlin (1992), The Unity of Reason: Rereading Kant (1994), Evil in Modern Thought: An Alternative History of Philosophy (2002) and Moral Clarity: A Guide for Grown-up Idealists (2008).
The Wall Street Journal called her 2008 Moral Clarity "An argument for re-engaging with the moral vocabulary of the country." Her 2002 work, Evil in Modern Thought: An Alternative History of Philosophy, explains philosophy's quest, touching on Kant, among others, as one perpetually in search of a perfect understanding of evil.
Neiman has been a Member of the Institute for Advanced Study at Princeton, a Research Fellow at the Rockefeller Foundation Study Center in Bellagio, and a Senior Fellow of the American Council of Learned Societies. She is now a member of the Berlin-Brandenburg Academy of Sciences and Humanities. Her books have won prizes from PEN, the Association of American Publishers, and the American Academy of Religion... Her shorter pieces have appeared in The New York Times, The Boston Globe, The Globe and Mail, and Dissent.

Susan Neiman's Athenaeum lecture is jointly sponsored by the Center for the Study of the Holocaust, Genocide, and Human Rights and the Keck Center for International and Strategic Studies at CMC.
The Amethyst Initiative: A Roundtable Discussion
KAYLEE ARAUJO '09
SANDRA BROWN
NATHAN BARRYMORE '09
DAVID OXTOBY
JAMES PIATT
JEFFERSON HUANG, moderator
WEDNESDAY, APRIL 15, 2009
Last June, Emeritus President of Middlebury College John McCardell announced the founding of the Amethyst Initiative. The Amethyst Initiative asked colleges and universities to begin an informed dialog about the effects of the 21-year-old legal drinking age. McCardell cited that the United States is one of only four countries in the world with a legal drinking age as high as 21 years old, and because many 18-to-20-year-olds engage in unsafe binge drinking in unsupervised places, as well as drinking and driving, more than 5,000 lives are lost each year by those under 21 years old. Instead of treating young adults like criminals, argues McCardell, we ought to acknowledge the presence of alcohol in society through educational efforts in high schools and colleges, which in turn would result in granting a license to consume alcohol.

Approximately 140 college and university presidents have signed the initiative, including Pomona College.

McCardell has been met with opposition from Mothers Against Drunk Driving, who maintain that the 21-year-old drinking age has saved countless lives, as well as prevented numerous sexual assaults and injuries.

The CMC Dean of Students Office is pleased to present a panel with various perspectives on the Amethyst Initiative. Panelists include Pomona College President David Oxtoby (a signer of the Amethyst Initiative), Dr. Sandra Brown of the University of California at San Diego, The Honorable James Piatt (Retired) of the Los Angeles County Superior Court, Kaylee Araujo '09, and Nathan Barrymore '09. The moderator for the panel will be CMC VP and Dean of Students, Jeff Huang.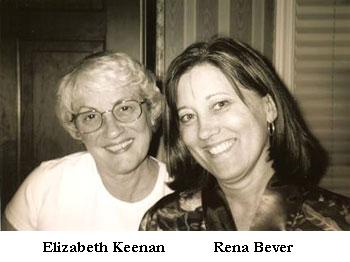 Musical Tea: Afternoon Tea and Songs
RENA BEVER, soprano
ELIZABETH KEENAN, piano
THURSDAY, APRIL 16, 2009
3:30 p.m. to 4:30 p.m.
Music originally connected Rena Bever and Elizabeth Keenan, but friendship is what has kept them linked. Rena is currently an Associate Director of Major Gifts here at CMC and in her "other life" was a musician. Elizabeth is a pianist and music educator. Rena and Liz have performed together for many years and share a keen interest in music education, especially for children with special needs.

Rena's undergraduate degree is in vocal music education, and her career has been a "patch work" quilt weaving music and higher education administration. Her music career includes performing with the Roger Wagner Choral, Los Angeles Master Chorale and La Jolla Symphony Chorus; and her higher education experience includes appointments as associate dean for University of La Verne and Claremont McKenna College. Also woven into the quilt was developing and directing a large children's musical theater program that integrated Rena's musical and organizational expertise to produce defining experiences for hundreds of children.

Elizabeth has retired from full-time teaching, but maintains a piano studio of promising young performers. Liz continues to be in demand as an accompanist and coach of music groups and soloists within her community.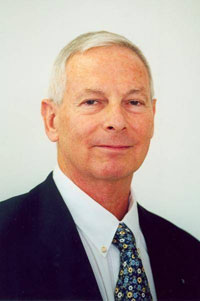 Pygmalion Leadership after a Quarter of a Century: What We Know and What Remains to be Discovered
DOV EDEN
THURSDAY, APRIL 16, 2009
Dov Eden (Ph.D., organizational psychology, University of Michigan) is the Saltiel Professor of Corporate Leadership and Social Responsibility at Tel Aviv University's Faculty of Management where he has chaired the Organizational Behavior Program, directed the Israel Institute of Business Research, and served as academic director of executive training. He is a Fellow of the Academy of Management, the American Psychological Association, and the Society for Industrial and Organizational Psychology and is a member of the Israel Psychological Association and the Society for Research on Organizational Behavior (SOB). He is outgoing associate editor of Academy of Management Journal and has served on the editorial boards of Journal of Applied Psychology, Organizational Behavior and Human Decision Processes, Leadership Quarterly, and Megamot Israel Behavioral Sciences Quarterly. Lexington Books published his book entitled, Pygmalion in Management: Productivity as a Self Fulfilling Prophecy (1990). His article "Leadership and expectations: Pygmalion effects and other self fulfilling prophecies in organizations" won the award for best article in Leadership Quarterly during LQ's first four years. He has held visiting appointments at New York University, the University of Maryland, and Baruch College-CUNY. He has consulted for leading Israeli public and private corporations, municipalities, the Israel Defense Forces, and kibbutz enterprises.

The Pygmalion effect is a boost in followers' performance caused by raising leaders' expectations. The theory behind the Pygmalion model of leadership will be presented and the research supporting it will be reviewed selectively. The relationship of Pygmalion Style Leadership to motivation and self-efficacy theory will be highlighted. Practical applications in management will be suggested and ideas for future research will be discussed.

Dov Eden's Athenaeum lecture is part of the Kravis Leadership Institute speaker series "Power and Persuasion."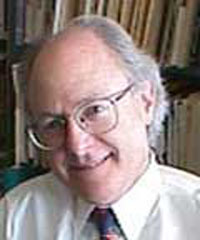 Theatre of the Holocaust
ROBERT SKLOOT
MONDAY, APRIL 20, 2009
The Center for Holocaust, Genocide and Human Rights brings Robert Skloot to campus, a specialist in the theatre of the Holocaust and genocide.

Robert Skloot (Ph.D., Minnesota) joined the University of Wisconsin-Madison theatre and drama faculty in 1968. He teaches courses in theatre literature and serves as a staff director for the University Theatre. He is the editor of The Theatre of The Holocaust (vol. 1, 1982; vol. 2, 1999) and author of The Darkness We Carry: The Drama of The Holocaust (1988).

Skloot has published numerous essays, has won several teaching awards, is a member of the U.W. Teaching Academy, and has served as Fulbright Professor of Drama in Israel, Austria and Chile. He was chair of the Department of Theatre and Drama from 1990 to 1993.

Funded by the National Endowment for the Humanities, Skloot has directed seminars for high school teachers on the subject of "The Theatre and the Holocaust." He holds a joint appointment with the Jewish Studies Program and serves as its director.

This lecture is the second annual H. and R. Auerbach Lecture and is made possible through the generosity of the H. and R. Auerbach Lecture Fund through the Center for the Study of the Holocaust, Genocide, and Human Rights at CMC.

Skloot comes to CMC as part of the observance of Yom HaShoah, commemorating the lives of those who suffering during the Holocaust.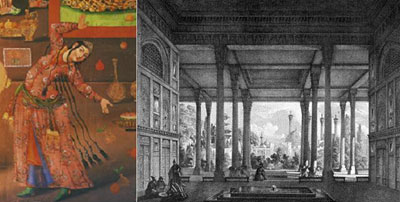 Isfahan: Architecture, Painting and the Persian Penchant for Conviviality
SUSSAN BABAIE
TUESDAY, APRIL 21, 2009
LUNCH 11:30 a.m. LECTURE 12:00 p.m.
Sussan Babaie is an independent scholar specializing in the urbanism and visual culture of the early modern Persianate world, in particular, Safavid Iran (1501–1722). She has taught art history at the University of Michigan, Ann Arbor and is currently a Visiting Scholar in Residence at the Getty Research Institute in Los Angeles. Her publications include Slaves of the Shah: New Elites of Safavid Iran (London, 2004) and most recently, Isfahan and its Palaces: Statecraft, Shi'ism and the Architecture of Conviviality in Early Modern Iran (Edinburgh, 2008).
Dr. Babaie's lecture at the Athenaeum will examine the immense building campaign, initiated in 1590-91 at the millennial threshold of the Islamic calendar (1000 A.H.), that transformed Isfahan from a provincial, medieval, and largely Sunni city into an urban-centered representation of the first Imami Shi'i empire in the history of Islam. Through architectural and urban forms and networks of socio-cultural action, the Safavid dynasty crafted a distinctly early-modern, Perso-Shi'i space and practice of kingship. The historical process of the Shi'ification of Safavid Iran and the deployment of the arts in situating the shifts in the politico-religious agenda of the imperial household inform Dr. Babaie's fascinating lecture at the Athenaeum.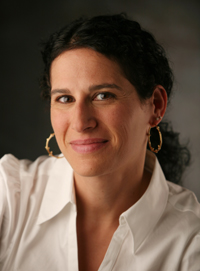 The Opt-Out Revolution: Do Women Leave the Workforce for Motherhood?
HEATHER ANTECOL
THURSDAY, APRIL 23, 2009
Heather Antecol, associate professor of economics at CMC, has published papers on various aspects of labor economics, including youth outcomes, immigration, discrimination, and sexual harassment in the U.S. military and federal government. Recent research work includes the decision to "opt-out" of the labor market and elder care.

A graduate of Queen's University, Canada, Professor Antecol earned her M.A. from Queen's University and her Ph.D. from McMaster University, Canada. She joined the faculty of Claremont McKenna College in 2001. She serves as the Director of the Berger Institute for Work, Family, and Children at Claremont McKenna College, as well as a research fellow at the Institute for the Study of Labor (IZA) and Metropolis British Columbia (MBC).

Professor Antecol is the fifth holder of the James G. Boswell chair in economics, a gift to Claremont McKenna College by the James G. Boswell Foundation.