Athenaeum Location
Print Newsletter
September 21, 2009
Vol. 25, No. 02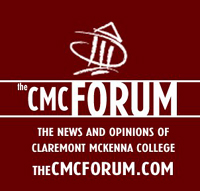 CMC Forum Debate Night at the Ath: Is CMC a True Liberal Arts College?
IIAN WURMAN '10
DANIEL EVANS '12
CHARLES SPRAGUE '10
ABHI NEMANI '10
CARL PEASLEE '11
ADITYA PAI DHUNGAT '13
MONDAY, SEPTEMBER 28, 2009
At CMC, debate abounds. From dining halls to dorm rooms, students are caught up in thoughtful discussions. Supported by the Associated Students of Claremont McKenna College,
The CMC Forum
took on-campus discussions and put them online, creating a new space for campus debate on
cmcforum.com
. Now, the
Forum
is bringing the discussion back to its first home at CMC: the Athenaeum.
The premise is simple — take a campus issue and let students debate the pros and cons. In fact, the event was inspired by an old tradition at CMC when the administration would hold open forums for student and faculty input on college policy. Together with the Ath, the
Forum
is recasting this tradition as fully student-driven. Students suggested topics, students voted on them online, and students will be tackling them together. This is not a panel discussion by pre-selected experts. This is an open debate by your classmates and your friends.
The topic students selected is as fundamental to the college as this event is to its character: What makes CMC, well, CMC? That is, is CMC a true liberal arts college? And if not, then what is it? Does it still emphasize general knowledge or is CMC becoming a specialized pre-professional school? These are the questions the college must ask as the Board of Trustees begins crafting a new strategic plan, and these are the questions that will be posed to the student body at the Debate Night at the Ath.
Since this is a student event, it will not be overly serious. The main event will be paired with a second, less formal, and lighter debate on something just as pressing in college life: dating culture, the Pomona rivalry, or maybe even left-handedness. To add some drama, both attendees and participants will learn of that topic upon arrival. The format for both, though, will feature one or two speakers from each side as well as full audience participation. At the end, as a true
Forum
, the audience will declare a winner, measured of course in cheers and applause.
E-mail the
Forum
(
forum@ascmc.org
) if you're interested in speaking on Debate Night. Depending upon response, the
Forum
will select speakers as the format allows.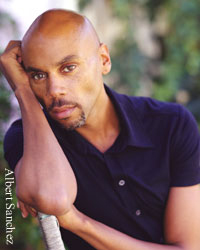 Observations from the Inside
RUPAUL CHARLES
TUESDAY, SEPTEMBER 29, 2009
I've always felt like an outsider, from the years I've spent growing up in a household of all females to the years I've spent being a household name. My perspective on our culture is unique because I've been granted entree into many different sectors of society based on my ability to transform into a non-threatening entity. From the palatial mansions of the super rich to the seedy squats of the East Village, on board the Supersonic Concorde to Europe or a Greyhound bus cross-country; I've witnessed a lot. The information I've gathered from different cultural pockets is very interesting and enlightening in terms of sexuality, race, religion and self-esteem. Why is male femininity considered the last taboo? Why is it acceptable for a parent to keep a child ignorant about sexuality? What secrets do drag queens know about men that every real woman should know? These are just a few of the questions I will answer and expound upon in my lecture
.
-RuPaul Charles
In 1993
RuPaul
skyrocketed to international fame with the release of the breakthrough house/dance album
Supermodel of the World
(1993) which was followed by a beauty contract endorsing M.A.C Cosmetics, roles in several movies and
The RuPaul Show
, a variety program on VH1 with celebrity guest interviews hosted by RuPaul. Since then, RuPaul has released a total of four studio albums, written an autobiography
Lettin' It All Hang Out
(1995), and written, produced and starred in the movie
Starrbooty
(2007). RuPaul, whose portrait appears as a wax model showcased at Madame Tussauds in Times Square, has raised millions of dollars worldwide for people living with HIV/AIDS.
In February 2009, RuPaul released
Champion
, which was the #1 downloaded dance album on iTunes, and includes songs performed in RuPaul's legendary night club act. RuPaul is also the host, mentor and judge of
RuPaul's Drag Race
, a reality show on LOGO. Season 2 will premiere early 2010. RuPaul's lecture, titled "Observations from the Inside," will consider the notions of gender stereotypes, sexuality and self-expression.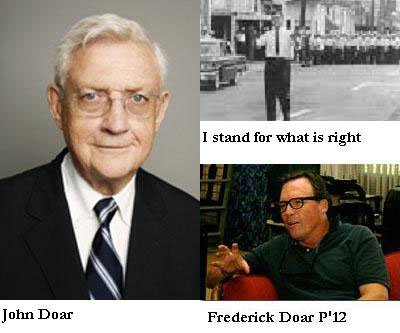 I Stand for What is Right
JOHN DOAR
The Search for Subatomic Realism
FREDERICK DOAR P'12
WEDNESDAY, SEPTEMBER 30, 2009
If you have entered the Athenaeum recently, you will have undoubtedly noticed
new paintings adorning the walls
. The works are part of an exhibition called
The Search for Subatomic Realism
, painted by artist Frederick Doar, P'12. A Princeton Politics major and former CEO and owner of Grace Baking Company, Mr. Doar has painted full-time for the past six years. From his studio in Sausalito, California, he has created over 250 paintings in his so-called neo-abstract school of Subatomic Realism. He calls his paintings "representations of reality at the sub-atomic level" and cites his influences as Pollock, De Kooning and Rothko among others. He calls the Athenaeum "an ideal environment to display works of this size and composition." You can check out a video of Mr. Frederick Doar's work
here
. This evening, we will formally open the exhibition to the public, which will run in the Security Pacific Dining Room through January 2010.
Also joining us is Frederick's uncle,
Mr. John Doar
. John is a champion of the civil rights movement, having served as the Assistant Attorney General, Civil Rights Division for the U.S. Department of Justice from 1960 to 1967. During that time, he helped enable James Meredith, an African-American student, attend the then-segregated University of Mississippi. Mr. Doar also prosecuted the individuals who allegedly lynched three civil rights workers in the
Mississippi Burning case
and helped draft the Civil Rights Act of 1965. Mr. Doar also served as Special Counsel to the House of Representatives with respect to the impeachment of President Nixon and as counsel to the investigation of a sitting federal judge, who was ultimately impeached. A graduate of Princeton and Boalt Hall School of Law at U.C. Berkeley, he is now senior counsel at Doar Rieck Kaley & Mack in New York.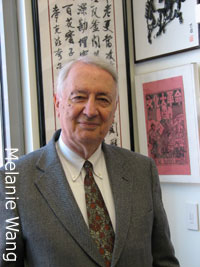 Liberation: Reflections on the 60th Anniversary of the People's Republic of China
RODERICK MACFARQUHAR
THURSDAY, OCTOBER 1, 2009
The 60th anniversary of the founding of the People's Republic of China marks an important milestone in China's modern history. The ruling Chinese Communist Party has defied seemingly impossible odds and survived. At home its legitimacy is propped up by economic prosperity and public optimism about the future. On the international stage, China has been accorded the status of a great power. How should we assess and interpret China's political and economic evolution since 1949? Is this a story of the triumph of one-party rule? What is the future of the Chinese Communist Party?
Professor Roderick MacFarquhar, one of the world's pre-eminent scholars on China, will share his reflections and insights with us on October 1 at the Athenaeum. He is the Leroy B. Williams Professor of History and Political Science and formerly Director of the John King Fairbank Center for East Asian Research at Harvard University. His publications include The Hundred Flowers Campaign and the Chinese Intellectuals (1960); The Sino-Soviet Dispute (1963); China under Mao (1966); Sino-American Relations, 1949-1971 (1972); The Secret Speeches of Chairman Mao (1989) (with Eugene Wu and Timothy Cheek); the final two volumes of the Cambridge History of China (1991)(edited with the late John Fairbank); The Politics of China 2nd Ed: The Eras of Mao and Deng (1997); and a trilogy, The Origins of the Cultural Revolution (1999). He was the founding editor of The China Quarterly, and has been a fellow at Columbia University, the Woodrow Wilson International Center for Scholars, and the Royal Institute for International Affairs. In previous personae, he has been a journalist, a TV commentator, and a Member of Parliament. His most recent, jointly-authored book (with Professor Michael Schoenhals) on the Cultural Revolution entitled Mao's Last Revolution was published by the Belknap Press of Harvard University Press in 2006.
Professor MacFarquhar's visit, his second, to Claremont McKenna College is jointly sponsored by the Keck Center for International and Strategic Studies and the Athenaeum.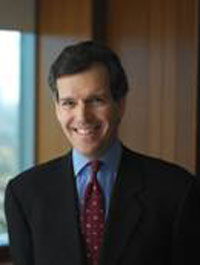 The Robert Day School Distinguished Speaker Series & Claremont Finance Conference
Lunch with a Leader
HARRY MCMAHON '75 P'08 P'09
FRIDAY, OCTOBER 2, 2009
12:30 p.m.
Harry McMahon is Executive Vice Chairman of Global Corporate & Investment Banking at Bank of America Merrill Lynch. In this role, he is focused on creating value for a broad array of the firm's corporate clients. He interacts primarily with CEO's and Corporate Directors across industries and geographic regions to provide ideas, innovative solutions, and superior execution.
He also serves on the GCIB Leadership Team and partners with Senior Bank of America Merrill Lynch professionals to deliver the full complement of the firm's resources to advance its mission worldwide.

McMahon joined Merrill Lynch in 1983 and has held various leadership positions in Global Markets and Investment Banking, including co-head of the Global Corporate Finance group from 1996 to 2003 and Senior Vice President and Vice Chairman from 2003 to 2008. His broad base of deal experience includes leading teams on more than 300 projects involving either merger-and-acquisitions advisory work or corporate finance.

From 1975 to 1983, McMahon worked for the Northern Trust Bank of Chicago in international cash management, commercial lending and corporate finance.

He received an MBA with a concentration in finance from the University of Chicago Graduate School of Business in 1980, and a B.A. in economics in 1975 from Claremont McKenna College, where he currently Chairs the Board of Trustees. During his presentation, Mr. McMahon will discuss the investment banking industry while reflecting on his experiences during the recent financial crisis. He will also share some of his strategies for success.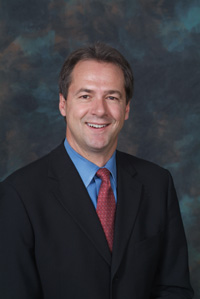 Can a Single Lawyer Make a Difference? The State Attorney General's Role in Human Rights and Social Change
STEPHEN BULLOCK '88
MONDAY, OCTOBER 5, 2009
LUNCH 11:30 a.m.
When it comes to private practice, public service and academia — Mr. Bullock has experience to spare. As Montana's Attorney General, he serves his state with endless energy, fighting to protect the state's children from crime and sexual violence, improving services, and preserving streams and public lands. Mr. Bullock's strong commitment to his state has earned him the endorsement of the Montana Conservation Voters, Law Enforcement state-wide, organized labor as well as the Fish, Wildlife, and Parks Commission. An intense as an intense human rights advocate he has supported the development of a Children's Justice Center and dedicated prosecutors whose distinct duty are human rights cases.
From 2001-2004, Bullock practiced law with the Washington, DC firm of Steptoe & Johnson. He has case management and trial experience in matters involving disputes from $500,000 to $50+ million. Early in his career, he practiced law in New York City.
Stephen Bullock's undergraduate education at Claremont McKenna prepared him for his studies at Columbia University Law School, where he received his law degree with honors. Bullock has practiced law in New York City; Washington, DC; and Helena, Montana. He began his public service career in 1996 when he served as Chief Legal Counsel to the Montana Secretary of State. Since then, he has held several positions with the Montana Department of Justice, and he became Attorney General for Montana on January 5th, 2009. Can a single lawyer make a difference?
Steve Bullock's visit is sponsored by The Center for Human Rights Leadership.
http://www.stevebullock.com/about-steve/
http://www.doj.mt.gov/department/attorneygeneralbiography.asp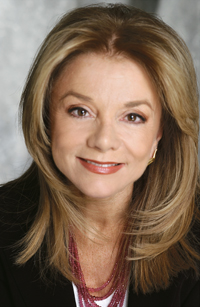 Making Smart Choices in Life and Work
SYLVIA ANN HEWLETT
MONDAY, OCTOBER 5, 2009
Sylvia Ann Hewlett is an economist and the founding president of the
Center for Work-Life Policy (CWLP)
, a nonprofit think tank, where she leads the "Hidden Brain Drain," a task force of 50 global companies and organizations committed to fully realizing female and multicultural talent. In addition, she directs the Gender and Policy Program at the School of International and Public Affairs, Columbia University. She is a member of the World Economic Forum's Global Agenda Council on the Gender Gap.
Dr. Hewlett is the author of nine critically acclaimed nonfiction books, including
When the Bough Breaks
(1991)(winner of a Robert F. Kennedy Memorial Book Prize),
The War Against Parents
(1998)(co-authored with Cornel West),
Creating a Life
(2004)(named as one of the best books of 2002 by
Business Week
),
Off-Ramps and On-Ramps
(2007)(Harvard Business School Press, named as one of the best business books of 2007 by Amazon.com) and
Top Talent: Keeping Performance Up When Business Is Down
(
Harvard Business Press
) to be published in October 2009. She is the author of numerous
Harvard Business Review
articles including: "Leadership in Your Midst: Tapping the Hidden Strengths of Minority Executives" (2005), "Extreme Jobs: The Dangerous Allure of the 70-Hour Workweek" (2006), "Stopping the Exodus of Women in Science" (2008) and "How Gen Ys & Boomers Will Reshape Your Agenda" (2009). Her articles have appeared in the
New York Times
, the
Financial Times, Foreign Affairs, Veja
, and the
International Herald Tribune
. She is a featured blogger, appearing monthly on
Harvard Business Online
and
ForbesWoman.com
.
Dr. Hewlett has taught at Cambridge, Columbia, and Princeton universities and held fellowships at the Institute for Public Policy Research in London and the Center for the Study of Values in Public Life at Harvard. In the 1980s she became the first woman to head up the Economic Policy Council — a think tank composed of 125 business and labor leaders.
Sylvia Ann Hewlett's visit to CMC is jointly sponsored by the Berger Institute for Work, Family, and Children; the Lowe Institute for Political Economy; Robert Day School of Economics and Finance; CMC President Pamela Gann and Dean of the Faculty Gregory Hess.
Right Time, Right Place: Coming of Age with William F. Buckley Jr. and the Conservative Moment
RICHARD BROOKHISER
TUESDAY, OCTOBER 6, 2009
After the 2008 election, some luminaries in the conservative movement have returned to the drawing board to try and determine their political future. Many have mourned the loss of the William F. Buckley, arguably the intellectual forebear of modern conservatism, and the movement's shift away from his core philosophy. Richard Brookhiser, a senior editor with the
National Review
, recently published a
biography
of the conservative icon, who also served as a mentor to Mr. Brookhiser in his youth. At 15 in 1969, Mr. Brookhiser wrote a piece that became a cover story in the
National Review
criticizing anti-Vietnam War protests. He later attended Yale and immediately took a job at the magazine, where Buckley designated him his heir apparent. Nine years later, Buckley recanted his offer and no longer considered his protégée an apt candidate to replace the magazine's founder and editor-in-chief. Mr. Brookhiser's
Right Time, Right Place: Coming of Age with William F. Buckley Jr. and the Conservative Moment
(2009), retells his relationship with his mentor in which, "[h]e engagingly describes Buckley's simultaneously generous and aloof personality, his many idiosyncrasies, his enjoyment of his large and wealthy life, his preoccupation with his own fame and his attractive unpredictability in staking out positions on public issues," (
The New York Times
).
Brookhiser is the
author
of several books, many of them about the principles and history of the U.S. founders. He adapted his biography
Founding Father: Rediscovering George Washington
(1996) to a 2002 PBS documentary that he also hosted, and he is currently working on adapting
Rediscovering Alexander Hamilton
(2007) to a film as well. He has written for several magazines besides the
National Review
, including
The New Yorker, The Atlantic Monthly, Vanity Fair
, and
The New York Observer
, where he wrote a column from 1987 to 2007. In 2005, he received the National Medal for the Humanities Medal.
Mr. Brookhiser's talk is jointly sponsored by the Salvatori Center for the Study of Individual Freedom in the Modern World and the Athenaeum.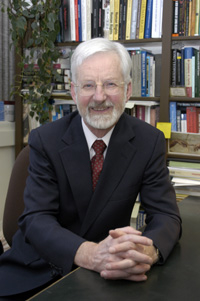 Human Rights and the Law: Should Leaders be Held Responsible for War Crimes?
PAUL LAUREN
WEDNESDAY, OCTOBER 7, 2009
Paul Lauren, an expert in the realms of modern European history, diplomacy and foreign relations, and history of human rights will bring his breadth of knowledge and experience to campus in a lecture sponsored by The Center for Human Rights Leadership at Claremont McKenna College. This internationally-recognized teacher and scholar, Senior Fulbright Scholar, a Senior Fulbright Specialist, a Woodrow Wilson Fellow, a Peace Fellow, a Rockefeller Foundation Humanities Fellow, and a Distinguished Lecturer for the U.S. Department of State will lecture about human rights and foreign diplomacy.
Mr. Lauren has delivered invited addresses before the Smithsonian Institution, the Nobel Peace Institute, and the United Nations. He served as the founding director of the Maureen and Mike Mansfield Center at the University of Montana, where he is the Mansfield Professor of Ethics and Public Affairs. Paul Lauren is first Regents Professor named by The University of Montana. He has published many articles, chapters, and eleven books, all or portions of which have been translated into seven different languages, including the widely-read Force and Statecraft (1983), the highly-acclaimed The Evolution of International Human Rights: Visions Seen (1998) nominated for a Pulitzer Prize, and the award-winning Power and Prejudice: The Politics and Diplomacy of Racial Discrimination (1996).

Professor Lauren's lecture is part of the Athenaeum series Human Rights and the Law.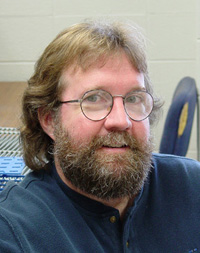 Remarkable Creatures: Epic Adventures in the Search for the Origin of Species
SEAN CARROLL
THURSDAY, OCTOBER 8, 2009
2009 marks the 200th Anniversary of Charles Darwin's birth, and as part of the Athenaeum's series commemorating the scholar, a renowned biologist and geneticist will share with us the fascinating world of DNA and its role in evolution.
Sean Carroll
is Professor of Molecular Biology and Genetics and an Investigator with the Howard Hughes Medical Institute at the University of Washington. The acknowledged leader of the new biological field known as "Evo-Devo," Professor Carroll's groundbreaking book
Endless Forms Most Beautiful
(2005) was published to rave reviews;
U.S. News and World Report
wrote at the time, "Carroll emerges as the new, user-friendly public face of evolutionary science in the process." Another book,
The Making of the Fittest
(2007), won the 2007 Phi Beta Kappa Science Book Award.
Professor Carroll's most recent book,
Remarkable Creatures: Epic Adventures in the Search for the Origin of Species
(2009), is an account of some of the most dramatic adventures and important discoveries the history of evolutionary thought. He is a member of the National Academy of Sciences and a Fellow of the American Association for the Advancement of Science. A recipient of the National Science Foundation Presidential Young Investigator Award, the Shaw Scientist Award of the Milwaukee Foundation, and numerous honorary lectureships, Professor Carroll was also named one of "America's Most Promising Leaders under 40" by
Time
Magazine in 1994.
Sean Carroll's lecture at the Athenaeum is made possible through the generosity of the David E. French Lectureship.