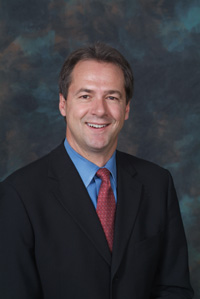 Can a Single Lawyer Make a Difference? The State Attorney General's Role in Human Rights and Social Change
STEPHEN BULLOCK '88
MONDAY, OCTOBER 5, 2009
LUNCH 11:30 a.m.
When it comes to private practice, public service and academia — Mr. Bullock has experience to spare. As Montana's Attorney General, he serves his state with endless energy, fighting to protect the state's children from crime and sexual violence, improving services, and preserving streams and public lands. Mr. Bullock's strong commitment to his state has earned him the endorsement of the Montana Conservation Voters, Law Enforcement state-wide, organized labor as well as the Fish, Wildlife, and Parks Commission. An intense as an intense human rights advocate he has supported the development of a Children's Justice Center and dedicated prosecutors whose distinct duty are human rights cases.
From 2001-2004, Bullock practiced law with the Washington, DC firm of Steptoe & Johnson. He has case management and trial experience in matters involving disputes from $500,000 to $50+ million. Early in his career, he practiced law in New York City.
Stephen Bullock's undergraduate education at Claremont McKenna prepared him for his studies at Columbia University Law School, where he received his law degree with honors. Bullock has practiced law in New York City; Washington, DC; and Helena, Montana. He began his public service career in 1996 when he served as Chief Legal Counsel to the Montana Secretary of State. Since then, he has held several positions with the Montana Department of Justice, and he became Attorney General for Montana on January 5th, 2009. Can a single lawyer make a difference?
Steve Bullock's visit is sponsored by The Center for Human Rights Leadership.
http://www.stevebullock.com/about-steve/
http://www.doj.mt.gov/department/attorneygeneralbiography.asp