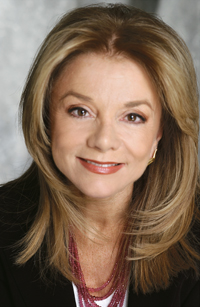 Making Smart Choices in Life and Work
SYLVIA ANN HEWLETT
MONDAY, OCTOBER 5, 2009
Sylvia Ann Hewlett is an economist and the founding president of the
Center for Work-Life Policy (CWLP)
, a nonprofit think tank, where she leads the "Hidden Brain Drain," a task force of 50 global companies and organizations committed to fully realizing female and multicultural talent. In addition, she directs the Gender and Policy Program at the School of International and Public Affairs, Columbia University. She is a member of the World Economic Forum's Global Agenda Council on the Gender Gap.
Dr. Hewlett is the author of nine critically acclaimed nonfiction books, including
When the Bough Breaks
(1991)(winner of a Robert F. Kennedy Memorial Book Prize),
The War Against Parents
(1998)(co-authored with Cornel West),
Creating a Life
(2004)(named as one of the best books of 2002 by
Business Week
),
Off-Ramps and On-Ramps
(2007)(Harvard Business School Press, named as one of the best business books of 2007 by Amazon.com) and
Top Talent: Keeping Performance Up When Business Is Down
(
Harvard Business Press
) to be published in October 2009. She is the author of numerous
Harvard Business Review
articles including: "Leadership in Your Midst: Tapping the Hidden Strengths of Minority Executives" (2005), "Extreme Jobs: The Dangerous Allure of the 70-Hour Workweek" (2006), "Stopping the Exodus of Women in Science" (2008) and "How Gen Ys & Boomers Will Reshape Your Agenda" (2009). Her articles have appeared in the
New York Times
, the
Financial Times, Foreign Affairs, Veja
, and the
International Herald Tribune
. She is a featured blogger, appearing monthly on
Harvard Business Online
and
ForbesWoman.com
.
Dr. Hewlett has taught at Cambridge, Columbia, and Princeton universities and held fellowships at the Institute for Public Policy Research in London and the Center for the Study of Values in Public Life at Harvard. In the 1980s she became the first woman to head up the Economic Policy Council — a think tank composed of 125 business and labor leaders.
Sylvia Ann Hewlett's visit to CMC is jointly sponsored by the Berger Institute for Work, Family, and Children; the Lowe Institute for Political Economy; Robert Day School of Economics and Finance; CMC President Pamela Gann and Dean of the Faculty Gregory Hess.