Athenaeum Location
Print Newsletter
October 5, 2009
Vol. 25, No. 03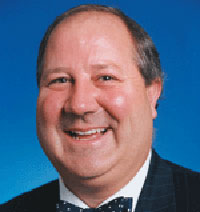 The Age of Reagan: The Conservative Counterrevolution, 1980-1989
STEVEN HAYWARD
MONDAY, OCTOBER 12, 2009
The time has come to look back on the Reagan experience and survey its successes, failures, and unresolved arguments — to discover the lasting meaning of Reagan-style conservatism. For all of his victories (and defeats), the transformation of America under Reagan was inconclusive, incomplete. Arguments over the Reagan "revolution" persist, partly because they are proxies for the political arguments of today.

Steven Hayward is the author of Greatness: Reagan, Churchill, and the Making of Extraordinary Leaders (2005) and most recently The Age of Reagan, Vol. 2 (2009). His The Age of Reagan: The Fall of the Old Liberal Order, 1964-1980 (2001), is the first of a two-volume life and times of the former president. Reviewers hailed the first volume as the best, most incisive of the existing commentaries of the Regan years.

He has written extensively on presidents and statesmanship, including Churchill on Leadership: Executive Success in the Face of Adversity (1997). His work has appeared in National Review, The New York Times, Wall Street Journal, The Weekly Standard, and the Claremont Review of Books.

Hayward is a senior fellow of the Pacific Research Institute, and the F. K.Weyerhaeuser of the American Enterprise Institute.

Hayward's lecture is sponsored by the Henry Salvatori Center for the Study of Individual Freedom in the Modern World.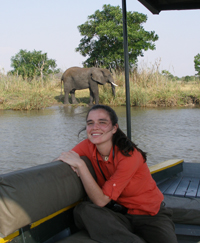 Development Economics in Practice: The Joys and Challenges of Doing Field Work in Sub-Saharan Africa
SARAH BAIRD '01
TUESDAY, OCTOBER 13, 2009
Increasingly, fieldwork has become an essential component of development economics research. Sarah Baird's talk will discuss how development economics works in practice, focusing on the implementation and evaluation of three different programs in Sub-Saharan Africa. The first program provided deworming medication to primary school students in Kenya, the second provided monthly cash transfers to girls conditional on school attendance in Malawi, and the third gave grants to vulnerable groups (such as HIV infected households) in Tanzania. Dr. Baird will discuss how and why these programs were designed, the implementation of the fieldwork including some of the challenges faced, as well as some of the most interesting findings and policy recommendations stemming from the evaluations of these programs.
Prior to attending the University of California, Berkeley to complete her Masters degree and Ph.D. in agricultural and resource economics, Baird was a research analyst at the Roberts Environmental Center and an EEP major at Claremont McKenna College. No stranger to the Athenaeum, Sarah also distinguished herself as an Athenaeum Fellow during her senior year at CMC. Sarah Baird is currently an assistant professor of global health at George Washington University.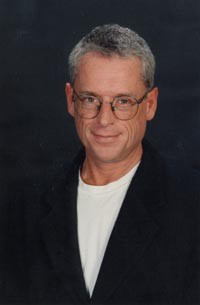 Forty Years after Stonewall
CLEVE JONES
WEDNESDAY, OCTOBER 14, 2009
One of the most prominent national activists for gay rights,
Cleve Jones
was just a young transplant to San Francisco when he met and worked for Harvey Milk, who later became a member of the city Board of Supervisors and one of the first openly gay elected officials in the United States. Interning in Milk's office until his assassination in 1978, Jones later worked as a legislative aide to several California Assemblymen.
When the AIDS epidemic was beginning to unfold in San Francisco, Jones spearheaded a campaign to raise public awareness of the disease, in spite of intense criticism. In 1983, he helped found the San Francisco AIDS Foundation, and his indefatigable struggle was later documented in the award-winning book
And the Band Played On
(2007) by Randy Shilts. The death of his best friend from AIDS compelled him to create the NAMES Project AIDS Memorial Quilt to bring a human element to the statistics behind AIDS and to increase awareness of HIV and AIDS. The quilt, with almost two thousand panels, was first displayed on the National Mall in Washington, D.C., on October 11, 1987. The quilt now has more than twenty thousand panels, each dedicated in remembrance of a loved one who has died of AIDS.
Claremont McKenna College was proudly the first college in the U.S. where the quilt was publicly presented, back in 1993
.
Since then, Jones has served as a consultant to the union UNITE HERE on issues of homophobia and has authored a memoir,
Stitching a Revolution: The Making of an Activist
(2001). He also assisted in the 2008 film
Milk
, in which his character was played by Emile Hirsch. Jones has taken an active role in organizing and leading the
National Equality March
on October 11 in Washington, D.C.

Redistricting, The 2010 Census, and Your Budget: Changes and Challenges for California Governments
THURSDAY, OCTOBER 15, 2009
LUNCH 12:15 p.m., LECTURE 12:45 p.m.
This fall, the Rose Institute of State and Local Government, in partnership with the League of California Cities, California State Association of Counties, and the California Contract Cities Association, will host a forum on the legal, financial and representational issues associated with the 2010 Census and 2011 state and local government redistrictings:

The financial opportunities of the 2010 Census

The financial and legal risks and costs under the new California Voting Rights Act

Local governments' role and influence under California's new rules for legislative redistricting

Preparing for redistricting after the 2010 Census

Planning for a complete Census Count

Elected officials, general managers, general counsel, financial officers and elections officials will all find unique and valuable insights from the Conference proceedings.

In addition, a new Rose Institute study will be released at this conference, previewing California's 2011 Congressional redistricting and its politics. It will look at which Congressional Districts are likely to be under- and over-populated and predict the resulting shifts in lines, influence, and power.

This conference is co-sponsored by Nielsen, Merksamer, Parrinello, Mueller, and Naylor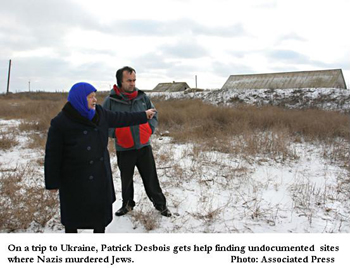 The Holocaust by Bullets
PATRICK DESBOIS
WEDNESDAY, OCTOBER 21, 2009
Ever since 2001, French Catholic priest Father Patrick Desbois has been
leading a team of experts
, crisscrossing the Ukrainian countryside in an effort to identify and document every mass grave and site at which Jews were killed during the Holocaust.
His interest in the Holocaust derived from his relentless curiosity with the experiences of his grandfather, a French soldier during World War II who was deported to a Nazi prison camp. After joining the priesthood and initially working in Israel with Gypsies, concentration camp victims, and other Jews, he eventually traveled to Ukraine to visit the camp where his grandfather was imprisoned. Shocked to hear that the mass graves in the area were never actually identified, Desbois founded Yahad-In Unum, an organization dedicated to promote Christian-Jewish understanding. As part of its mission, Yahad-In Unum collects information about the mass killing of Jews in Ukraine and Belarus by the Nazi mobile units known as Einsatzgruppen. To date, his team has have identified 800 of an estimated 2,000 such locations. They are also collecting artifacts and, most significantly, recording video testimonies from eyewitnesses — many of whom are speaking publicly for the first time. He works closely with staff at the
U.S. Holocaust Memorial Museum
to continue his work.
In December 2009, he will publish his memoir
The Holocaust by Bullets: A Priest's Journey to Uncover the Truth Behind the Murder of 1.5 Million Jews
, a reference to his estimated number of Jews killed by the Nazi army in Ukraine.
This presentation by Father Patrick Desbois is jointly sponsored by The Center for Human Rights Leadership at CMC, the Office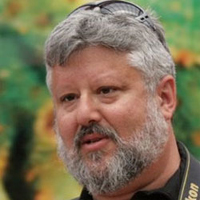 Is Israeli-Palestinian Peace Possible?
GERSHON BASKIN
THURSDAY, OCTOBER 22, 2009
LUNCH 11:30 a.m., LECTURE 12:00 p.m.
Dr. Baskin has been a peace activist and a progressive thinker and doer his whole life. Starting in the U.S. as a child activist against the war in Vietnam and fighting for civil rights, Gershon was inspired by Senator Eugene McCarthy and Congressman Allard Lowenstein with whom he worked as a young activist. As a teen he became an activist in Young Judea, the Zionist Youth Movement of Hadassah and rose to leadership positions in the movement. Baskin immigrated to Israel at the age of 22 and volunteered for two years in Kafr Qara - a Palestinian village inside of Israel. After completing his "service" there working in education and youth empowerment, he proposed and created a position in the Israeli government as the first civil servant responsible for advancing relations between Jewish and Palestinian Israelis. In that capacity he helped to create the Department for Education for Democracy and Coexistence in the Ministry of Education. From the Ministry of Education he founded and later directed the Institute for Education for Jewish Arab Coexistence, supported by the Prime Minister's office and the Ministry of Education. During that time he helped to introduce education for coexistence into the National College for the Training of Officers (Har Gilo) and later served in the IDF's Education Corp in Har Gilo in regular duty and for 15 years of reserve duty.
After the emergence of the first Palestinian intifada, Baskin founded IPCRI – the Israel/Palestine Center for Research and Information which he has been co-directing for the past 21 years. Under his leadership IPCRI has moved from being a fringe NGO to becoming one of the leading think tanks in the region. During all of these years, he continued to be an activist in many non-parliamentary movements. Baskin is an accomplished and prize winning journalist with a regular column in the Jerusalem Post called "Encountering Peace". He lectures around the world at conferences on Middle East issues and Israel center focused issues. Baskin's approach to the issues cuts across Israeli society, Jewish and Arab, European and Eastern Israeli populations. He has been trained as a "listener" and a thinker and his background, experiences and insights provide the basis for developing new and fresh approaches to old problems.
Gershon Baskin's visit to Claremont McKenna College is sponsored by The Center for Human Rights Leadership.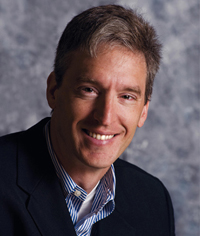 SuperFreakonomics
STEVEN LEVITT
THURSDAY, OCTOBER 22, 2009
Co-Author of the phenomenal bestselling business book
Freakonomics: A Rogue Economist Explores the Hidden Side of Everything
(2005) (sold more than 3 million copies worldwide) and winner of the highly esteemed John Bates Clark Medal, as the most influential economist in America under the age of 40, Steven D. Levitt not only discusses the financial crisis in simple terms that anyone can understand, he also works with businesses to apply his Freakonomics approach (combining data, economic theory, and unorthodox thinking) to the business world.
SuperFreakonomics: Tales of Altruism, Terrorism, and Poorly Paid Prostitutes
, the highly anticipated follow-up to
Freakonomics
will be released on October 20, 2009, and offers an entirely new set of lessons to be learned. The book will delve into the biggest issues of our time, such as healthcare, terrorism, global warming, the current financial crisis, and much more. Hot off the press, copies of
SuperFreakonomics
will be available for sale and signing by the author after his lecture.
Levitt is also the co-author of the popular
Freakonomics Blog
hosted exclusively on the
New York Times
website.
Levitt received his B.A. from Harvard University in 1989 and his Ph.D. from MIT in 1994. Steve Levitt is the William B. Ogden Distinguished Service Professor of Economics at the University of Chicago, where he has taught since 1997 and where he directs the Becker Center on Chicago Price Theory. In 2006, he was named one of
Time
magazine's "100 People Who Shape Our World."
Steve Levitt's visit to the CMC campus is jointly sponsored by the offices of the President, the Dean of the Faculty, the Robert Day School, the Lowe Institute of Political Economy, and the Athenaeum.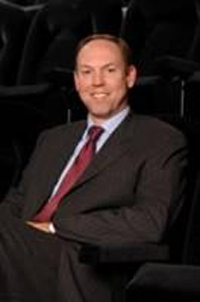 Robert Day School Distinguished Speaker Series
Lunch with a Leader: The Entertainment Industry
JON KIRCHNER '89
FRIDAY, OCTOBER 23, 2009
LUNCH 11:30 a.m., LECTURE 12:00 p.m.
Jon E. Kirchner '89 is President and CEO of DTS, Inc., a global high performance technology company dedicated to delivering the ultimate entertainment experience. Mr. Kirchner is responsible for the overall corporate direction of DTS, Inc., and its brands.

Mr. Kirchner joined DTS, Inc. in 1993 and has served in a number of capacities including Chief Operating Officer, Vice President of Finance and Business Development and Director of International Operations.

Prior to joining DTS, Inc., Mr. Kirchner worked in the Dispute Analysis and Corporate Recovery and Audit Groups of Price Waterhouse LLP (now PricewaterhouseCoopers LLP) where he advised clients on financial and operational restructuring, business turnaround, market positioning, and valuation issues. Mr. Kirchner has experience in a variety of industries including entertainment, technology, manufacturing, distribution, and transportation.

Mr. Kirchner is a Certified Public Accountant and received a B.A. in Economics, cum laude, from Claremont McKenna College. Mr. Kirchner is a member of the Board of Directors of DTS, Inc. and is a member of the Advisory Board for CMC's Berger Institute for Work, Family, and Children. During his presentation, Mr. Kirchner will discuss the entertainment industry and his experience taking a company public while sharing some of his strategies for success.