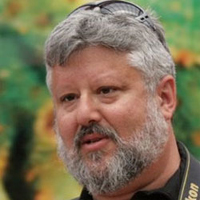 Is Israeli-Palestinian Peace Possible?
GERSHON BASKIN
THURSDAY, OCTOBER 22, 2009
LUNCH 11:30 a.m., LECTURE 12:00 p.m.
Dr. Baskin has been a peace activist and a progressive thinker and doer his whole life. Starting in the U.S. as a child activist against the war in Vietnam and fighting for civil rights, Gershon was inspired by Senator Eugene McCarthy and Congressman Allard Lowenstein with whom he worked as a young activist. As a teen he became an activist in Young Judea, the Zionist Youth Movement of Hadassah and rose to leadership positions in the movement. Baskin immigrated to Israel at the age of 22 and volunteered for two years in Kafr Qara - a Palestinian village inside of Israel. After completing his "service" there working in education and youth empowerment, he proposed and created a position in the Israeli government as the first civil servant responsible for advancing relations between Jewish and Palestinian Israelis. In that capacity he helped to create the Department for Education for Democracy and Coexistence in the Ministry of Education. From the Ministry of Education he founded and later directed the Institute for Education for Jewish Arab Coexistence, supported by the Prime Minister's office and the Ministry of Education. During that time he helped to introduce education for coexistence into the National College for the Training of Officers (Har Gilo) and later served in the IDF's Education Corp in Har Gilo in regular duty and for 15 years of reserve duty.
After the emergence of the first Palestinian intifada, Baskin founded IPCRI – the Israel/Palestine Center for Research and Information which he has been co-directing for the past 21 years. Under his leadership IPCRI has moved from being a fringe NGO to becoming one of the leading think tanks in the region. During all of these years, he continued to be an activist in many non-parliamentary movements. Baskin is an accomplished and prize winning journalist with a regular column in the Jerusalem Post called "Encountering Peace". He lectures around the world at conferences on Middle East issues and Israel center focused issues. Baskin's approach to the issues cuts across Israeli society, Jewish and Arab, European and Eastern Israeli populations. He has been trained as a "listener" and a thinker and his background, experiences and insights provide the basis for developing new and fresh approaches to old problems.
Gershon Baskin's visit to Claremont McKenna College is sponsored by The Center for Human Rights Leadership.