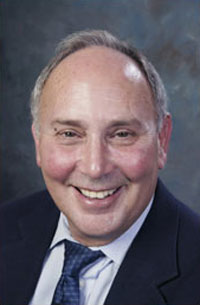 What Went Wrong? What Went Right? What's Next? Reflections on Muslim History and the Modern World
HILLEL FRADKIN
THURSDAY, NOVEMBER 12, 2009
For over 100 years, Muslim reformers have been preoccupied by the decline of Muslim political power and prestige relative both to past Muslim success and contemporary Western success. They and even earlier Muslims have pondered this question: What was going wrong or had gone wrong? The attempt to address this question and redress Muslim decline lies at the root of contemporary Muslim affairs and has inspired various movements and organizations including Al Qaeda. In his Athenaeum lecture, Hillel Fradkin will consider this question first from the perspective of the classic analysis of Muslim political history and its success, its strengths and liabilities, offered by the great Muslim historian Ibn Khaldun. He will then consider the grounds of modern Western success and include a discussion of the implications for both contemporary events and problems. Dr. Fradkin's visit to CMC is sponsored by the Salvatori Center for the Study of Individual Freedom in the Modern World.
Hillel Fradkin is a senior fellow of the Hudson Institute where he directs its Center on Islam, Democracy and the Future of the Muslim World. He is the founder of
Current Trends in Islamist Ideology
, the leading journal on contemporary Islamism (sometimes known as militant or radical Islam) which he co-edits with Husain Haqqani, Hassan Mnemneh and Eric Brown. He is also general editor of Hudson's monograph series on contemporary Islam and Islamism as well as the center's website –
www.futureofmuslimworld.com
. Fradkin writes on both classical and contemporary Islam as well as Middle Eastern politics, American foreign and security policy and international relations. In addition to work on Islamic history and thought he has also written on the history of the problematic relationship of religion and politics as well as the history of Jewish thought.
Fradkin received his degree in Islamic Studies from the University of Chicago in 1978 for work done under the direction of the late Pakistani theologian Fazlur Rahman and was also a student of Muhsin Mahdi of Harvard University. He received a B.A. in Government from Cornell University.