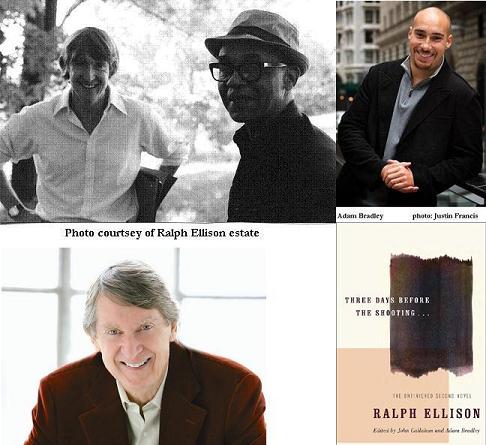 Three Days before the Shooting by Ralph Ellison
ADAM BRADLEY
JOHN CALLAHAN
THURSDAY, FEBRUARY 11, 2010
At his death in 1994, American novelist Ralph Waldo Ellison, author of National Book Award-winning Invisible Man (1952), left behind thousands of pages of his unfinished second novel, which he had spent nearly four decades writing. Five years later, the book was published posthumously as Juneteenth (1999). Now, all of the manuscripts of this incomplete novel have been published as Three Days Before the Shooting… (2010). This novel contains narratives never released publicly by Ellison.

The two co-editors of Three Days Before the Shooting are joining us to talk about Ellison's work and his legacy. Dr. Adam Bradley, associate professor of literature at Claremont McKenna College, is a scholar of African American literature. He has provided commentary for the Wall Street Journal, the New York Times and NPR on black popular culture. Bradley has sought to define the emerging field of hip-hop poetics through his recently released Book of Rhymes: The Poetics of Hip Hop (2009). He is also the author of Ralph Ellison in Progress (2009).

Dr. John Callahan is the Morgan S. Odell Professor of the Humanities at Lewis and Clark College. As the literary executor for Ellison's estate, he edited Juneteenth in addition to collaborating on the publication of Three Days Before the Shooting. Callahan is a widely recognized scholar of African American literature, and he is the editor of The Collected Essays of Ralph Ellison (1995).