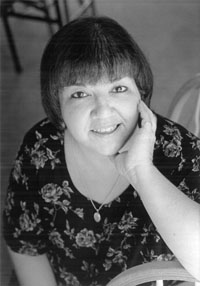 A Developmental Approach to Work with Prisoners' Children
DENISE JOHNSTON
MONDAY, MARCH 29, 2010
The SOURCE group at CMC, sponsored in part through the Kravis Leadership Institute, has provided many opportunities for students to get involved in local non-profit organizations. One such organization is the Center for Children of Incarcerated Parents, which has conducted more than 60 educational, family reunification and therapeutic projects serving children of criminal offenders and their families using a developmental, relationship-based approach to practice.

Dr. Denise Johnston is the founding director of the Center and a leading national authority on children of criminal offenders. In 2002, she implemented the first Early Head Start program to be conducted in a jail in the United States. In collaboration with the California Department of Corrections & Rehabilitation, she designed and directed the Mother-Child Reunification Program [MCRP] in California prisons. This comprehensive program of prison-based mother-child services included a leadership institute for imprisoned mothers and California's first prison nursery.

As principal investigator, Dr. Johnston has completed 15 major research projects for the Center, including the first longitudinal investigation of the children of criminal offenders, begun in 1991 in Southeast Los Angeles County, and the landmark "Jailed Mothers" (1991), "Children of Criminal Offenders & Foster Care" (2000), and "Children of Criminal Offenders in the Community" (2001) studies.

Dr. Johnston is the editor of the first American text on incarcerated parents and their children and the forthcoming Working with Children of Criminal Offenders & Their Families: A Handbook for Practitioners. Elected to Phi Beta Kappa, she graduated with highest honors from Mills College and received her doctorate from Stanford University School of Medicine.