Athenaeum Location
Print Newsletter
April 19, 2010
Vol. 25, No. 11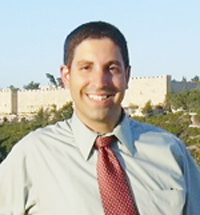 Red States, Blue States and the Jewish State: Jerusalem-D.C. Relations from an Israeli Insider's Perspective
GIL HOFFMAN
MONDAY, APRIL 19, 2010
LUNCHEON 11:30 a.m., LECTURE 12:00 p.m.
Since Israeli Prime Minister Benjamin Netanyahu announced that Israel would begin constructing homes in East Jerusalem, the historically close U.S.-Israeli relationship has turned remarkably tense. Gil Hoffman, the chief political correspondent and a columnist with the Jerusalem Post, will discuss the implications of this recent dispute on diplomatic ties between Washington and Jerusalem in the coming months and if it will threaten President Obama's intention to restart the peace process.

The Jerusalem Post is Israel's top English language daily newspaper. Hoffman has conducted interviews with several prime ministers, including Netanyahu and is a regular commentator on CNN and BBC. Hoffman was raised in Chicago and graduated Magna Cum Laude from Northwestern University's School of Journalism. He wrote for the Miami Herald and the Arizona Republic before moving to Israel. Hoffman also served as a corporal in the Israeli Defense Forces' Spokesman Unit and has spoken at venues across the world.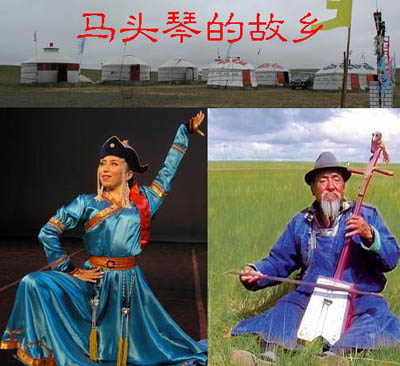 Music, Song, and Dance of the Mongols and other Ethnic Nationalities of China
JIYA, professor of dance
ORIGAN, horse-head fiddle and throat singer
BURGED, long-necked lute and throat singer
TERGEL, dancer
WANG YUAMYUAN, singer
MONDAY, APRIL 19, 2010
The final musical event of spring semester at the Athenaeum features singers and dancers from Minzu University (The Central University for the Nationalities) who will present music, song, and dance of the Mongols and other ethnic nationalities of China. The program includes songs of the Han Chinese, Manchus, and Peking Opera; the Chopstick Dance and the Cup Dance from the Mongols; Throat Singing (Humai) and Overtone Singing (Khoomii) also from the Mongols; and two unique instruments – the Dumbra, a long-necked lute from used by Kazakhs and other Central Asia, and the Morin Khuur (Horse-head fiddle) from Mongolia.

The traditional music and dances of Mongolia are highly distinctive for their wide range of instruments, overtone singing techniques, and forms of dancing that emphasize upper body movement. In overtone singing (Khöömii in Mongol; Changdiao in Chinese), the singer produces two vocal sounds at one time by altering the shape of their pharynx and tongue to produce multiple pitches. The horse-head fiddle (Morin Khuur in Mongol, maotoqin in Chinese), is an ancient instrument two-stringed bowed folk lute that features a horse's head carved into its crown. It is said to produce a sound that calls to mind wild horses and the sounds of the grasslands. Mongolian dances emphasize the movement of the upper body, using the shoulders and wrist-flicks to imitate actions of animals and people on the grasslands. These dances often originated in religious rituals that expressed tribal and ethnic identity.

Don't miss this rare and wonderful opportunity to meet these distinguished artists and to experience the artistic expression of a culture unfamiliar to many. This performance is made possible by support from the Luce Foundation, the department of history at CMC, and the Athenaeum.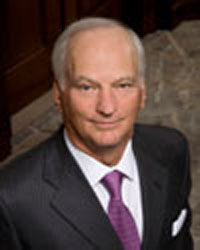 Robert Day School Distinguished Speaker Series
Lunch with a Leader: The Private Equity Industry
GEORGE ROBERTS '66 P'93
TUESDAY, APRIL 20, 2010
LUNCHEON 11:30 a.m., LECTURE 12:00 p.m.
George R. Roberts, a pioneer of the private equity industry, co-founded Kohlberg Kravis Roberts & Co. ("KKR") in 1976. For over thirty years, Mr. Roberts, along with KKR co-founder Henry Kravis, has led the firm in its growth into a leading global alternative asset manager with $47 billion in assets under management. Mr. Roberts participates in all of KKR's investment activities, and serves on the Investment and Portfolio Management Committees.

Prior to co-founding KKR, Mr. Roberts was in the Corporate Finance Department of Bear Stearns & Company from 1969 to 1976. During this time, he became a partner at age 29 and, along with Mr. Kravis and Jerome Kohlberg, pioneered the use of leverage in acquisitions.

After graduating from Culver Military Institute in 1962, Mr. Roberts earned a B.A. from Claremont McKenna College in 1966, and a J.D. from the University of California (Hastings) Law School in 1969. He has been a member of the board of directors of numerous public and private companies and he currently serves as a director or trustee of several cultural and educational institutions, including the San Francisco Symphony, Claremont McKenna College, and Culver Military Institute.

Mr. Roberts is founder and Chairman of the board of directors of REDF, a San Francisco non-profit organization. REDF uses the practices of venture philanthropy to create job opportunities through the support of social enterprises that help people gain the skills to help themselves.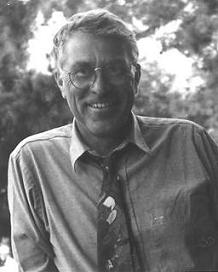 CMC DEPARTMENT OF RELIGIOUS STUDIES
ANNUAL L.J. KUTTEN DISTINGUISHED LECTURE
MARK JUERGENSMEYER
WEDNESDAY, APRIL 21, 2010
Religious Rebellion in India, Sri Lanka, Pakistan, and Afghanistan
LUNCHEON 11:30 am., LECTURE 12:00 p.m.
Beyond Religious Violence in South Asia: Conflict and Reconciliation
RECEPTION/DINNER 5:30/6:00 p.m., LECTURE 6:45 p.m.
In recent years South Asia has been rocked by religious rebellions against the secular state--including Sikhs in Punjab, Hindus in India, Buddhists in Sri Lanka, and Muslims in Kashmir, Pakistan and Afghanistan. Based on his case studies and extensive interviews in the region, in the first of two lectures, Juergensmeyer explores the rise of these violent new movements of religious nationalism and puts them into context of global changes.

How can governments respond to the rise of religious violence in South Asia and help to reconcile these religious conflicts? The response to Sikh violence in India, Buddhist violence in Sri Lanka, and Muslim extremism in Pakistan and Afghanistan has had varying degrees of success, in part because the response itself helped to fuel new violence. The presence of U.S. military in Afghanistan lends an additional complication to the conflict. Utilizing conflict resolution approaches advanced by Mohandas Gandhi, In this second and final Athneaeum lecture, Juergensmeyer provides insights into the conflict and possible paths to reconciliation and peace in the region.

Professor Mark Juergensmeyer is Director of the Orfalea Center for Global and International Studies, professor of sociology, and affiliate professor of religious studies at the U.C. Santa Barbara. He is an expert on religious violence, conflict resolution, and South Asian religion and politics. He has published more than two hundred articles and twenty books, including the recently-released Global Rebellion: Religious Challenges to the Secular State (2008). His book Terror in the Mind of God: The Global Rise of Religious Violence (2003), is based on interviews with religious activists around the world--including individuals convicted of the 1993 World Trade Center bombing, leaders of Hamas, and abortion clinic bombers in the United States. It was listed by the Washington Post and the Los Angeles Times as one of the best nonfiction books of the year. A previous book, The New Cold War? Religious Nationalism Confronts the Secular State (1993) covers the rise of religious activism and its confrontation with secular modernity. It was named by the New York Times as one of the notable books of the year. His book Gandhi's Way (2005) on a Gandhian approach to conflict resolution was selected as Community Book of the Year at the U.C. Davis. He has edited the Oxford Handbook of Global Religion (2006) and Religion in Global Civil Society (2005), and edited The Encyclopedia of Global Religions (2008) and The Encyclopedia of Global Studies (2009). His 2006 Stafford Little Lectures at Princeton University, God and War, will be published by Princeton University Press. He currently serves as President of the American Academy of Religion (AAR), which is the largest scholarly organization of religion scholars around the world with over 8,000 members. Since September 11 he has been a commentator on CNN, NBC, CBS, BBC, NPR, Fox News, and ABC's Politically Incorrect.
This event is sponsored by the CMC Department of Religious Studies, the Athenaeum, and funded by the R.J. Kutten Distinguished Lecturer Fund.
CMC DEPARTMENT OF RELIGIOUS STUDIES
ANNUAL L.J. KUTTEN DISTINGUISHED LECTURE
MARK JUERGENSMEYER
WEDNESDAY, APRIL 21, 2010
Violence in South Asia: Conflict and Reconciliation
RECEPTION/DINNER 5:30/6:00 p.m., LECTURE 6:45 p.m.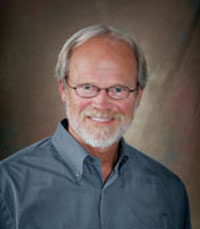 The Problem of Alpha and Performance Measurement
WAYNE FERSON
THURSDAY, APRIL 22, 2010
Wayne Ferson is the Ivadelle and Theodore Johnson Chair of Banking and Finance at the Marshall School of Business at the University of Southern California.

Professor Ferson received his Ph.D. in Finance from the Graduate School of Business at Stanford University where he wrote his dissertation on "Expected Real Interest Rates and Consumption in Efficient Financial Markets: Theory and Tests." He received his M.A. in Economics from Stanford and his M.B.A. from Southern Methodist University in Dallas, Texas. Ferson has taught at Boston College, University of Washington, Stanford University, Arizona State University, the University of Miami, University of South Carolina, and the University of Chicago. He has taught undergraduate through Ph.D. level courses on investments, investment management, financial economics, and econometrics. Ferson is a past editor of the Journal of Empirical Finance and the Review of Financial Studies. He has been the associate editor for various journals.

Ferson's specialties are investment performance evaluation, mutual funds, asset pricing, and empirical methods. His research focuses on empirical analysis of asset pricing models, accounting for expected returns and risks that vary with information about the state of the economy. Applications of these models include the relation of security prices to economic variables and the implications of predictability in stock and bond returns for investment performance evaluation, international investment, asset allocation decisions, and cost-of-capital estimation.

Professor Ferson's talk will illustrate how studies of investment performance routinely use alpha, yet the literature has only partially resolved two fundamental questions about the use of alpha. First, if an investor faces a fund with a positive (negative) alpha, will the investor want to buy (see) some of that fund? Second, if a manager has superior information, will he or she generate a positive alpha? This talk revisits these fundamental questions. It also discusses operationalizing alpha and concludes with some suggestions for future research and practice in performance measurement.

Professor Ferson's Athenaeum talk is sponsored by the Financial Economics Institute at CMC.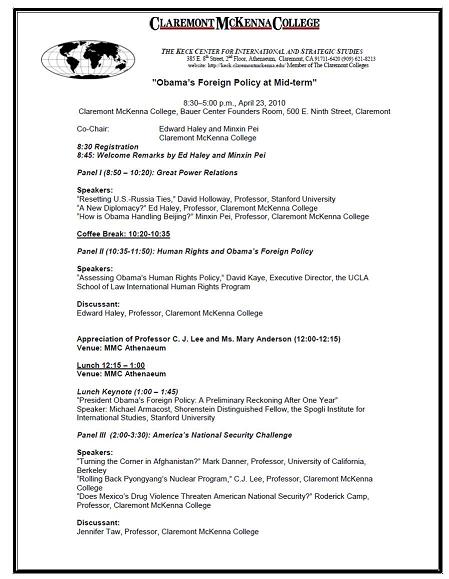 President Obama's Foreign Policy: A Preliminary Reckoning After One Year
MICHAEL ARMACOST
FRIDAY, APRIL 23, 2010 1:00 p.m.
Lunch reservations available online.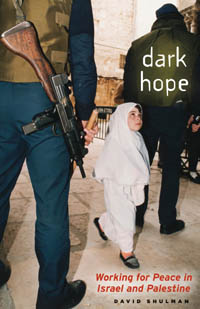 Dark Hope: Working for Peace in Israel and Palestine
DAVID SHULMAN
TUESDAY, APRIL 27, 2010
David Shulman is the Renée Lang Professor of Humanistic Studies in the Department of Comparative Religion at the Hebrew University of Jerusalem.

Professor Shulman was born in Iowa but moved to Israel in 1967 at age eighteen. Named a MacArthur Fellow in 1987, Shulman is the author or coauthor of nineteen books, including The Hungry God: Hindu Tales of Filicide and Devotion (1993), published by the University of Chicago Press.
Shulman's book, Dark Hope: Working for Peace in Israel and Palestine (2007), is a deeply moving story of human solidarity in the face of bitter and dangerous differences sown by ideology, religion and human weakness. He writes compellingly of days when Israelis and Palestinians together harvested wheat and olives in the West Bank, sought to save Palestinian land from condemnation by the Israeli authorities, and demonstrated against injustice.

In his words, he "did as many others [in Israel] did: I went to demonstrations, wrote letters to the minister of defense and the chief prosecutor of the army and the prime minister, went on convoys bringing food and medical supplies to Palestinian villages; [and] was beaten up by settlers, the usual protocol for those active in the Israeli peace camp. . ."

"Like the rest of us," he adds, "I was given a choice, or rather many recurring moments when choice was possible." As a member of Ta'ayush, or Arab Jewish Partnership, Shulman and his Palestinian and Israeli friends and allies, sought to foster hope and peace. But of course, Shulman and his fellow activists are not like "the rest of us" because they chose to protest injustice peacefully.

That story is what he wishes to share: to help us to understand what it is like to be part of the struggle, in his words, for "the pursuit of peace, ending the occupation, and . . . civic equality within Israel proper."

David Shulman's visit to the CMC campus is sponsored by The Center for Human Rights Leadership.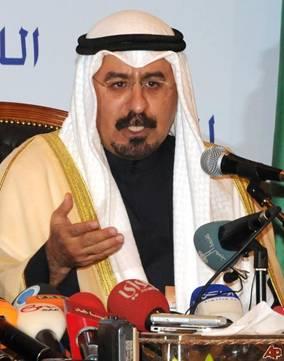 Honorary Degree Presentation and Remarks
His Excellency Sheikh Dr. Mohammed Sabah Al-Salem Al-Sabah '78 P'10
MONDAY, MAY 3, 2010
LUNCHEON 11:30 a.m., HONORARY DEGREE CEREMONY 12:00 NOON
His Excellency Sheikh Dr. Mohammed Sabah Al-Salem Al-Sabah '78 P'10 is the Deputy Prime Minister and Foreign Minister of Kuwait. He was appointed Minister of Foreign Affairs in 2003, and Deputy Prime Minister and Minister of Foreign Affairs in 2005. Prior to these positions, HE Sheikh Dr. Mohammed Al-Sabah was the Minister of State for Foreign Affairs from 2001-2003, and he served as the Ambassador of Kuwait to the United States from 1993-2001.

Sheikh Dr. Mohammed Al Sabah will be presented with an Honorary Degree of Doctor of Laws by the CMC Board of Trustees, President Pamela B. Gann, and Vice President and Dean of the Faculty Gregory D. Hess. The honorary degree was unanimously approved by the CMC Board of Trustees and the Faculty for his contributions and achievements in public service, and for promoting mutual cooperation and dialogue.

In addition to his senior governmental positions, HE Sheikh Dr. Mohammed Al-Sabah has been the Chairman of the Board of Directors of the Kuwait Fund for Arab Economic Development since 2003. The Kuwait Fund, founded in 1961, has more than $15 billion in total assets, and the object of the Fund is to assist Arab and other developing countries in developing their economies. He was a founding member of the Kuwait America Foundation, a Washington, D.C.-based charitable organization. Its mission is to express gratitude for American sacrifice and strengthen ties among the peoples of the two countries.

HE Sheikh Dr. Mohammed Al-Sabah graduated from CMC in 1978 with a B.A. in Economics (cum laude). He earned a M.A. and Ph.D. in Economics and Middle Eastern Studies from Harvard in 1985. He is the father of Duaij Mohammed Al-Sabah, who will graduate in May, 2010.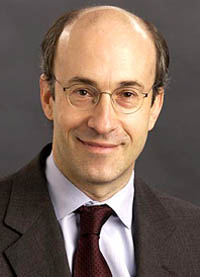 McKenna Lecture on International Trade and Economics
KEN ROGOFF
MONDAY, MAY 3, 2010
As an annual tradition CMC hosts the "McKenna Lecture on International Trade and Economics." This year's guest is a distinguished macroeconomist whose
work
on international finance, debt crises exchange rate policy is world-renowned. Ken Rogoff is the Thomas D. Cabot Professor of Public Policy and professor of economics at Harvard University. He also served as Economic Counselor and Director of the Research Department at the International Monetary Fund from 2001 to 2003. During his tenure, he published a
highly publicized critique
of Joseph Stiglitz's
Globalization and its Discontents
(2003), in which he defended the IMF's role in responding to the East Asian Financial Crisis.
Before that, Rogoff also held professorships at Princeton, U.C. Berkeley, the University of Wisconsin-Madison and worked as an economist in the international finance division of the Board of Governors of the Federal Reserve. He received his Ph.D. from MIT in 1980, writing his dissertation on exchange rate volatility and expectations, after graduating from Yale with Honors in Economics.
A frequent commentator for print and radio media here and abroad, Rogoff has published a plethora of articles and books (many of the available
online
); his most recent book is
This Time is Different: Eight Centuries of Financial Folly
(September 2009). He also an avid chess player, having achieved the esteemed title of International Grandmaster, the highest title awarded to chess players in the world.
MARIAN MINER COOK ATHENAEUM
RECORDING POLICY
It is the policy of the Marian Miner Cook Athenaeum that no lecture, appearance or performance by any speaker or performer at the Athenaeum is to be videotaped, audiotaped, or otherwise recorded and/or broadcast without the prior written permission of the relevant speaker, performer, or other authorized owner of the intellectual property rights to the event.


Anyone requesting permission to record an event is required to submit an "Event Recording Request Form" to Bonnie Snortum, the Director of the Athenaeum, at least 48 hours in advance of the relevant event.


It is understood that the speaker, the performer, the Athenaeum, and any other event sponsor, as appropriate, reserve all intellectual property rights for each Athenaeum event.


If you have any questions regarding this policy, please contact Bonnie Snortum at bsnortum@cmc.edu or at (909) 607-4180.
ATHENAEUM ETIQUETTE
The Athenaeum serves as a gathering place where ideas, inquiry, and fellowship bring students, faculty, staff, other scholars, and nationally prominent speakers together.


Attendance at any event may be limited to persons associated with CMC, to the people who signed up for the dinner, or to the maximum number of people allowed by fire regulations.


On some occasions the speaker may address the group in another forum or the College may set up a video feed to handle an overflow crowd. All programs at the Athenaeum are filmed. Individuals attending should understand that their image might appear on the videotape.


House rules and common courtesy prohibit disruptive actions inside the building during an Athenaeum sponsored program.


Time allowing, there will be a period set aside for questions. Students will have priority during this portion of the program.


Guests are expected to dress appropriately in all dining rooms. Shorts, jeans, and t-shirts are not acceptable at dinner; more casual attire is acceptable for lunch and tea. No bare feet at any time.