Athenaeum Location
Print Newsletter
September 9, 2010
Vol. 26, No. 01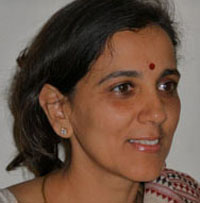 WELCOME TO THE CLASS OF 2014
Three Cups of Tea
See How They Shine
DAVID OLIVER RELIN
THURSDAY, SEPTEMBER 9, 2010
We Americans need to learn from our mistakes, from the flailing, ineffective way we, as a nation, conducted the 'war-on-terror' after the attacks of 9/11, and from the way we've failed to make our case to the moderate, peace-loving majority of people at the heart of the Muslim World. If we want to heal the wounded relationship between Islam and the West, we have to learn how to wage peace as aggressively as we wage war.
—David Oliver Relin
For two decades, award-winning journalist David Oliver Relin has focused on reporting social issues and their effect on children, both in the U.S. and around the world. In his bestselling and award-winning book,
Three Cups of Tea: One Man's Mission to Promote Peace...One School at a Time
(2007), Relin tells the stirring tale of Greg Mortenson, an American mountain climber and nurse who becomes an unlikely champion of education through the accidental relationship he developed with a remote village in Pakistan while recovering from a failed attempt to summit K2. Through this incredible account of humanitarian endeavor, Mortenson and Relin offer hope by suggesting that collaborative efforts to alleviate poverty and improve access to education in Pakistan and Afghanistan — particularly for girls — can be one of the most effective means of countering Islamic extremism in the region.
Relin is a graduate of Vassar and was awarded the prestigious Teaching/Writing Fellowship at the Iowa Writer's Workshop. After Iowa, he received a Michener Fellowship to support his groundbreaking 1992 bicycle trip the length of Vietnam. He spent two additional years reporting about Vietnam while based in the nation's former imperial capital. In addition to Vietnam and Pakistan, he has traveled to and reported from much of East Asia. He has been a Contributing Editor for Parade and over the years he has won dozens of national awards for his work as both an editor and investigative reporter.
Relin's next book chronicles the work of two doctors doing groundbreaking surgeries to cure cataract-related blindness in the developing world.
See How They Shine
is slated for publication by Random House in 2011.
Read the National Geographic Adventure cover story by David Relin
about his recent work with the Himalayan Cataract Project.
Members of the freshmen class have all received copies of
Three Cups of Tea
and Mr. Relin will do a book signing in the Athenaeum lobby after his talk. Freshmen are automatically signed up for this dinner, so please contact the Athenaeum (ext. 18244) to cancel if you are unable to attend. Overflow seating with a live video feed will be available in McKenna Auditorium. David Oliver Relin's visit to campus is sponsored by the office of the President, the Dean of Students, and the Athenaeum.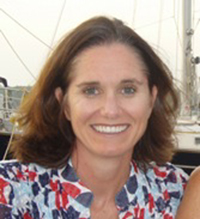 Swimming Back from Paralysis
HALEY SCOTT DEMARIA
TUESDAY, SEPTEMBER 14, 2010
When Dick Rosenthal retired as athletic director in 1995 after a lifetime of service to the University of Notre Dame, he was asked about the most memorable moment during his tenure. Without hesitation, the chief of sports at America's most storied university replied, "Haley Scott." When the Notre Dame women's swim team suffered a fatal bus crash, the lives of those on the bus, their families, and the community were changed forever. Paralyzed after the accident, Haley Scott was told she would never walk again. That was unacceptable to her. With the help of those who cared most about her - her family, her school and her teammates - she chose a different fate and promised not only to walk, but to swim again for the Fighting Irish.
In 1992, Haley Scott DeMaria was a freshman and a member of the Notre Dame women's swim team when the bus carrying the team home from a meet overturned in a snow storm. The fatal accident left Haley paralyzed from the waist down. After two emergency surgeries, Haley was told she would never walk again. Over the next several months, Haley endured hours of exhausting physical therapy, painful setbacks, and three additional life-threatening surgeries. Throughout her physical and emotional trials, her family, her teammates, Notre Dame and the swimming community were invaluable assets to her healing. In October 1993, Haley returned to Notre Dame's swim team, competing again for the Fighting Irish.

Haley Scott DeMaria graduated from the University of Notre Dame with a bachelors degree in history, returned to her high school alma mater in Phoenix, Arizona, to teach and coach swimming. She has received several national awards as a result of her inspiring recovery; including the inaugural Gene Autry Courage in Sport Award (1994), Women of Distinction (1994) National Institute for Sport Fellow (1995), and the Honda Award for Inspiration (1995). In June 2008, Haley published What Though the Odds — Haley Scott's Journey of Faith and Triumph to chronicle her journey of how one learns to live with tragedy and to embrace and celebrate the lessons of healing.

CMS swim coach Charlie Griffith heard Haley Scott DeMaria speak at the College Swimming Coaches Association Convention in Baltimore this spring and was instrumental in convincing her to come to Claremont McKenna. Coincidentally, Haley's father, Stephen Scott, graduated from Claremont Men's College in 1966 and played baseball under coach Bill Arce.
Cheer, cheer for old Notre Dame,
Wake up the echoes cheering her name,
Send a volley cheer on high,
Shake down the thunder from the sky.
What though the odds be great or small
Old Notre Dame will win over all,
While her loyal sons are marching
Onward to victory.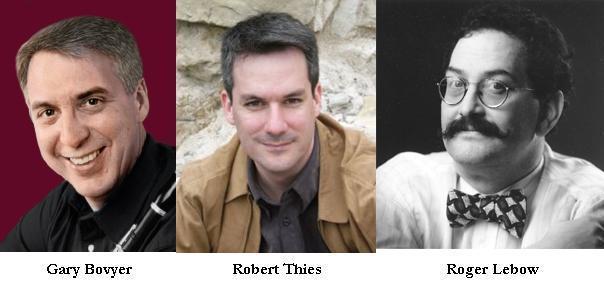 Brahms in His Final Years
GARY BOVYER, clarinet
ROGER LEBOW, cello
ROBERT THIES, piano
WEDNESDAY, SEPTEMBER 15, 2010
The ever self-critical Brahms had reached the point by 1890 where he felt that his composing days were over. His intentions were to complete some unfinished works, and consign the rest to the flames. However, a performance by the clarinetist Richard Muhlfeld (1856-1907) rekindled his desire to compose. The result was a series of works featuring the clarinet: the Clarinet Trio Op. 114, the Clarinet Quintet Op. 115, and the two Clarinet Sonatas of Op. 120.

Suffering from cancer, perhaps Brahms, in his final years, was suffused with the concept of his own oncoming doom, spurred on by the deaths of his sister Elise, Elizabeth von Herzogenberg, Hermione Spies, his brother Fritz, Theodor Broth, and his dearest friend - Clara Schumann. All these close friends and relatives died between 1892 and 1896, and Brahms died in spring of 1897. The timbre of the clarinet, with its similarity to the human voice, makes it a plangent instrument with which Brahms could express his final sigh of resignation before the void.

Tonight we feature two of these works, the Clarinet Trio, Op. 114, and the Clarinet Sonata in E-flat Major, Op. 120 no. 2. Joining pianist Robert Edward Thies are two friends and both faculty members at the Claremont Colleges, clarinetist Gary Bovyer, and cellist Roger Lebow. Robert Thies is a Steinway Artist and the piano for tonight's performance is provided courtesy of Steinway & Sons, West Hollywood.
The Program:
Sonata in E-flat Major for Piano and Clarinet, Op. 120 no. 2
I. Allegro amabile
II. Allegro appassionato
III. Andante con moto

Drei Intermezzi, Op. 117 (1892)
I. Andante moderato
II. Andante non troppo e con molto espressione
III. Andante con moto

Trio for Piano, Clarinet, and Cello, Op. 114 (1892)
I. Allegro
II. Adagio
III. Andante grazioso
IV. Allegro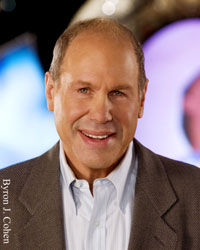 An Evening with Michael Eisner
MICHAEL EISNER
THURSDAY, SEPTEMBER 16, 2010
Michael Eisner is the former chairman and CEO of The Walt Disney Company and co-author, with Aaron Cohen, of Working Together: Why Great Partnerships Succeed (2010).

Eisner is credited with successfully transitioning Disney from struggling film and theme park business to multi-billion-dollar global media conglomerate. In Working Together, Eisner explores nine successful corporate partnerships and why they worked, using his strong partnership with Frank Wells as an example. Other pairs include baseball's Joe Torre and Don Zimmer, financiers Warren Buffet and Charlie Munger, and restauranteurs Susan Feniger and Mary Sue Milliken.

Mr. Eisner began his career at ABC, moving up the ranks to the position of senior vice president of programming and development. Under his tenure, ABC moved to number one in primetime, daytime, and children's programming. After ABC, Eisner was named president and CEO of Paramount Studios for eight years, then served as chairman and CEO of Disney for 21 years. In 2005, Eisner founded a media and entertainment investment firm called The Tornante Company. Additionally, he is the host of Conversations with Michael Eisner on CNBC.

Michael Eisner's appearance at CMC is sponsored by the Marian Miner Cook Athenaeum in collaboration with the Drucker Business Forum. Books will be available for sale and signing immediately after the discussion.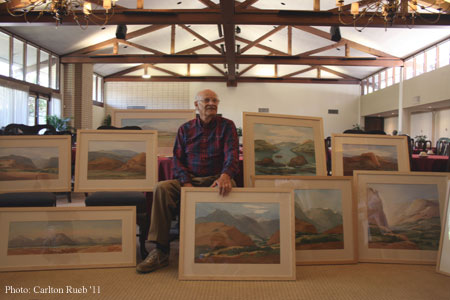 Mountains and Rocks
JAMES FULLER
SEPTEMBER 17, 2010
RECEPTION 3:00 – 5:00 p.m.
This academic year, the Athenaeum will be enveloped in a world of watercolor as the paintings of James Fuller, Professor Emeritus (ret.) at Scripps College will be hung on the walls of Security Pacific Dining Room. The collection, titled "Mountains and Rocks," depict landscapes, rocks, and streams that inspired Fuller around Claremont, the Sierras, Lompoc, and other locales. The pieces featured at the Athenaeum have all been painted in the last few years and will be making their public debut.

Fuller grew up in North Dakota and attended Chaffey College to earn his undergraduate degree. During this time, Fuller took his first art class at Scripps College and fell in love. He continued studying art at Berkeley and eventually earned his M.A. in fine arts. He began teaching at California State University Los Angeles, University of California-Davis, and eventually ended up back at Scripps College in 1966. Fuller's earlier work was more contemporary and included a variety of mediums including oils, sculpture and print-making.

These days Fuller has taken to walking into nature and painting anything inspirational. "It's a process, painting, making myself being there in that place...finding out what that place is," says Fuller. "If the painting is well enough formed, there's a chance of communicating that place to the observer." Watercolor has become his medium of choice. "It's this crazy watercolor. It's a strange medium putting little puddles of paint on paper to make an image. Seems like a strange process to me," he said. This curiosity about the medium has driven and inspired James Fuller to create beautiful, light, and sweeping artwork that shows an appreciation for the natural world. His art will create a stunning backdrop for the Athenaeum speakers throughout the year.

There will be about two dozen pieces on display in Security Pacific. An opening reception for the public debut of the work will take place on Friday, September 17th, from 3:00 to 5:00 p.m., and is open to the public.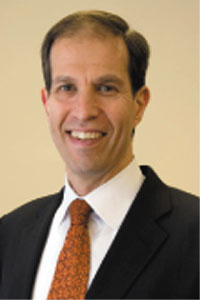 Why Would A Global Industry-Leading Leveraged Buyout Firm Suddenly Go Green?
KEN MEHLMAN
MONDAY, SEPTEMBER 20, 2010
Ken Mehlman is a Partner and Head of Global Public Affairs at Kohlberg Kravis Roberts & Co, LLP. Among other duties at KKR, he is responsible for pushing a green agenda for KKR companies and building internal resources for responsible investment. KKR's Green Program now includes 20% of its portfolio companies. As pointed out by Henry Kravis, founding Partner of KKR along with George Roberts, both CMC alumni, "The business case for environmental management has never been stronger. The Green Portfolio Program highlights that environmental performance and business performance can go hand-in-hand. We are very excited about the momentum to date and the fact that we have taken this effort global in such a short period of time". Mr. Mehlman will expand on this theme, explaining why KKR has become so committed so fast, and how the firm is implementing its commitment.

Before joining KKR, Ken was a Partner at Akin Gump Strauss Hauer and Feld where he helped businesses and individuals manage risk and seize opportunities at the nexus of business and public policy. Mr. Mehlman served as 62nd chairman of the Republican National Committee and campaign manager for President Bush's 2004 re-election campaign. Michael Barone, co-author of the Almanac of American Politics (1072), compared Mehlman's success to Wal-Mart founder Sam Walton's, particularly in their revolutionary approaches to identifying new customers and constituents. Mr. Mehlman also served in high level positions in Congress and the White House, including as White House political director during President George W. Bush's first term.

Mehlman received his B.A. from Franklin and Marshall College in 1988 and his J.D. from Harvard Law School in 1991.

Mr. Mehlman is a trustee of the United States Holocaust Memorial Museum, Franklin & Marshall College and the Strong American Schools Foundation. He is a member of the Council on Foreign Relations. He also serves on the Council on Foreign Relations Climate Change Task Force, the Senior Advisory Committee of the Harvard University Institute of Politics, the board of directors at the National Endowment for Democracy and the executive leadership cabinet of the Martin Luther King, Jr. National Memorial Foundation.

Ken Mehlman's visit is supported by the Roberts Environmental Center.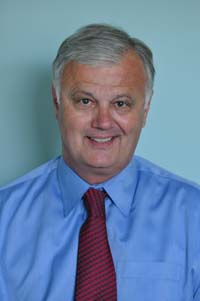 The Rhetoric and Reality of the Obama Administration
JEFFREY BERGNER
TUESDAY, SEPTEMBER 21, 2010
Jeff Bergner is an experienced Washington figure who is also a trained political scientist. This gives him a unique standpoint from which to consider current politics and policy – the political prospects for Republicans and Democrats in this fall's election, and the future of the Obama Administration. He will discuss today's political scene generally and will focus especially on the challenges the Obama Administration has faced in turning its aspirations into political reality, and in communicating with Congress and the American people.

Bergner has served as chief of staff to Senator Richard Lugar, where he worked closely with Mitch Daniels, the current Governor of Indiana who is widely mentioned as a possible GOP candidate for the Presidency in 2012. He has also served as staff director of the Senate Foreign Relations Committee, and, most recently, as Assistant Secretary of State, where from 2005-2008 he directed the Bush's Administration's congressional activities in relation to foreign affairs.

Dr. Bergner founded a government relations/consulting firm in 1986, which WASHINGTONIAN magazine named one of Washington's leading government relations firms. Prior to his work in Washington, he taught at the University of Pennsylvania, and concurrently with his Washington work he taught at Georgetown University, He received his B.A. from Carleton College and M.A. and Ph.D. degrees in political philosophy from Princeton University. He is the author and editor of several books on political philosophy and foreign affairs, and is currently co-authoring a book on the presidential campaign of 2008. He has served on the Board of Trustees of the Asia Foundation, the Hudson Institute, and Business Executives for National Security.

Jeff Bergner's Athenaeum lecture is sponsored by the Salvatori Center at CMC.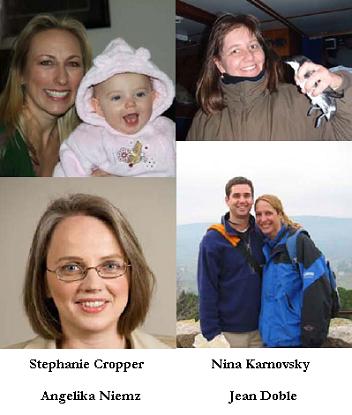 Women in Science & Medicine: Can You Achieve Work/Life Satisfaction?
STEPHANIE CROPPER
JEAN DOBLE
NINA KARNOVSKY
ANGELIKA NIEMZ
WEDNESDAY, SEPTEMBER 22, 2010
LUNCHEON 11:45 a.m.; LECTURE 12:15 p.m.
The Women and Leadership Series is a joint endeavor to support and promote student programs at Claremont McKenna College that will highlight issues faced by women in leadership in business, government and the professions, as well as draw attention to the centennial celebration of International Women's Day on March 8, 2011. Entities currently involved include the Kravis Leadership Institute, the Berger Institute for Work, Family, and Children, the Office of Development, the Robert Day School of Economics and Finace, the Marian Miner Cook Athenaeum, the Dean of Students Office, and the Claremont Graduate University.
The first event in this series is "Women in Science and Medicine: Can You Achieve Work/Life Satisfaction? A Panel Discussion" sponsored by the Berger Institute on Work, Family and Children, the Joint ScIence Department, and the 5 College Women in Science Club. Panel members: Angelika Niemz, Arnold and Mabel Beckman Professor, director of research, Keck Graduate Institute of Applied Life Sciences; co-author,
Specific versus Nonspecific Isothermal DNA Amplification through Thermophilic Polymerase and Nicking Enzyme Activities
(2008) and
Isothermal DNA Amplification with Gold Nanosphere-based Visual Colorimetric Readout for Herpes Simplex Virus Detection
(2007); Nina Karnovsky, Associate Professor of Biology, Pomona College; co-author,
The Impact and Importance of Production in Polynyas to Top-trophic Predators: Three Case Histories
(2007) and
Foraging Behavior of Little Auks in a Heterogeneous Environment
(2003); Jean Doble, research director, Amgen, Inc.; Stephanie Cropper, M.D.; obstetrician and gynecologist.
To view a more complete biography of these panelists, go to the
Berger Institute website
.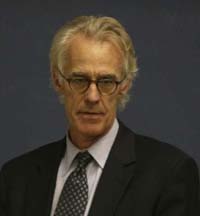 Whither North Korea?
STEPHAN HAGGARD
WEDNESDAY, SEPTEMBER 22, 2010
Current developments in North Korea have their origins in the collapse of the Soviet Union and the great famine of the mid-1990s. A brief window of reform in the early 2000s gradually closed with the onset of the second nuclear crisis. With succession looming and the North Korean economy floundering, the leadership still faces the same dilemmas that it did in the early post-Cold War period: how to undertake reform and denuclearization while maintaining political control over an increasingly militarized state de facto market economy.
The Keck Center for International and Strategic Studies and the Athenaeum are pleased to sponsor this lecture by distinguished scholar, Professor Stephan Haggard.

Stephan Haggard is the Lawrence and Sallye Krause Distinguished Professor at the Graduate School of International Relations and Pacific Studies (IR/PS) at the University of California, San Diego (UCSD). He has written widely in the fields of international and comparative political economy, with a particular emphasis on Asia. He is the author of Pathways from the Periphery: The Political Economy of Growth in the Newly Industrializing Countries (1990), The Political Economy of Democratic Transitions (1995, with Robert Kaufman); The Political Economy of the Asian Financial Crisis (2000); and Democracy, Development and Welfare States: Latin America, East Asia and Eastern Europe (2008).
Haggard's research on North Korea with Marcus Noland includes Famine in North Korea: Markets, Aid and Reform (2007, preface by Amartya Sen) and The North Korean Refugee Crisis: Human Rights and International Response (2006). Witness to Transformation: Refugee Insights into North Korea (forthcoming 2010) is based on two surveys of North Korean refugees. They are completing a third volume on the political economy of North Korea, including the nuclear crisis, tentatively called North Korea Opens.
Prof. Haggard is a member of the Council on Foreign Relations, a Visiting Fellow of the Institute of International Economics, and has been a visiting scholar at the World Bank and the OECD. He has testified before Congress on the Asian financial crisis and on food aid to North Korea. His commentary on North Korea has appeared in a number of major media outlets, including Newsweek, The International Herald Tribune and The Washington Post and he comments frequently for the Voice of America.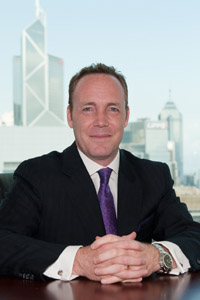 Lunch with a Leader: The Economic Outlook for Asia in the "New" Global Economic Environment
KIRBY DALEY
THURSDAY, SEPTEMBER 23, 2010
LUNCHEON 11:30 a.m.; LECTURE 12:00 p.m.
Kirby Daley is senior strategist with Newedge Prime Brokerage, Newedge Group (Hong Kong). As senior strategist and head of capital introductions (Asia) for Newedge Prime Brokerage, he services hedge fund managers and investors all over the Asia-Pacific region. He currently handles all of these duties out of the Newedge office in Hong Kong, where he has been since 2005.

After graduating from the University of Minnesota, Mr. Daley started his career as a trader for the special commodities division of Pillsbury Company in 1991. He made a move to Japan in 1993, where his work experience included broking Japanese commodity futures and dealing foreign exchange, before joining Newedge Group in Tokyo (formerly Finat Group and a joint venture between Societe Generale and Calyon) in 2001. At Newedge Group, Mr. Daley worked initially as a strategist in Tokyo and added the hedge fund capital introductions role in late 2002.

Mr. Daley is featured prominently in the media for his views on the global economy, markets, and politics, having had a regular Monday morning weekly spot on CNBC Asia (Asia Squawk Box) since early 2003, along with frequent appearances on CNN International, Bloomberg TV, Fox Business News, and the BBC.
During his presentation, Mr. Daley will discuss changes in the global economic environment and careers that might ensue in the coming years. This lecture is first in the Robert Day School Distinguished Speaker Series.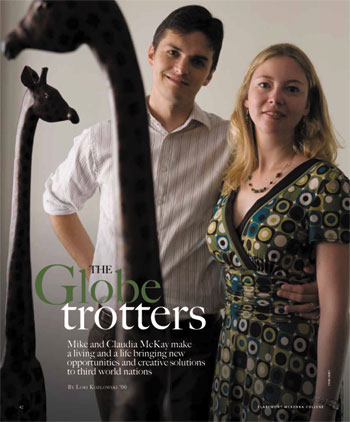 From the Ath to Africa: Two CMCers Share Their Decade of Experiences Abroad
CLAUDIA VON DER OHE MCKAY '99
MIKE MCKAY '99
THURSDAY, SEPTEMBER 23, 2010
Microfinance and electronic medical records have been buzzwords for the past few years, but CMC alumni Claudia (class of '99) and Mike (class of '00) McKay have been using these approaches to improve quality of life in Malawi.

Claudia McKay is a branchless banking and microfinance specialist at CGAP, a policy and research center at the World Bank dedicated to advancing financial access for low income people worldwide. Before that she worked for Opportunity International, including four years as the head of microfinance at their bank in Malawi.

Mike McKay, too, relies on novel technologies to help Malawians without access to one of that country's 260 doctors to receive HIV/AIDS treatment. He coordinated efforts by a team of Malawian software developers to digitize medical treatment information so that any literate individual could give basic treatment to sufferers of HIV/AIDS.

Many of the technologies that the McKays use are not even in use here in the United States. They expect these technologies to "leapfrog," being first implemented in third-world countries to solve crises there, and only then be adopted in the developed world. From their disparate experiences overseas, in finance and in medical software development, come interdisciplinary lessons about third-world development and about effecting change to improve lives around the world.
MARIAN MINER COOK ATHENAEUM
RECORDING POLICY
It is the policy of the Marian Miner Cook Athenaeum that no lecture, appearance or performance by any speaker or performer at the Athenaeum is to be videotaped, audiotaped, or otherwise recorded and/or broadcast without the prior written permission of the relevant speaker, performer, or other authorized owner of the intellectual property rights to the event.


Anyone requesting permission to record an event is required to submit an "Event Recording Request Form" to Bonnie Snortum, the Director of the Athenaeum, at least 48 hours in advance of the relevant event.


It is understood that the speaker, the performer, the Athenaeum, and any other event sponsor, as appropriate, reserve all intellectual property rights for each Athenaeum event.


If you have any questions regarding this policy, please contact Bonnie Snortum at bsnortum@cmc.edu or at (909) 607-4180.
ATHENAEUM ETIQUETTE
The Athenaeum serves as a gathering place where ideas, inquiry, and fellowship bring students, faculty, staff, other scholars, and nationally prominent speakers together.


Attendance at any event may be limited to persons associated with CMC, to the people who signed up for the dinner, or to the maximum number of people allowed by fire regulations.


On some occasions the speaker may address the group in another forum or the College may set up a video feed to handle an overflow crowd. All programs at the Athenaeum are filmed. Individuals attending should understand that their image might appear on the videotape.


House rules and common courtesy prohibit disruptive actions inside the building during an Athenaeum sponsored program.


Time allowing, there will be a period set aside for questions. Students will have priority during this portion of the program.


Guests are expected to dress appropriately in all dining rooms. Shorts, jeans, and t-shirts are not acceptable at dinner; more casual attire is acceptable for lunch and tea. No bare feet at any time.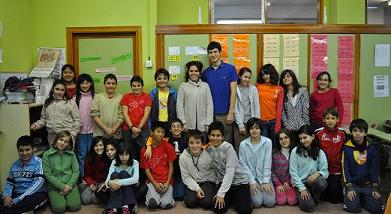 Fulbright Tea
EVAN JAROFF
WEDNESDAY, SEPTEMBER 15, 2010
ADAMS COURT; 3:00 to 4:30 p.m.
Immigration is a divisive and much-discussed political issue, but it is contentious not only in America. A winner of the prestigious Fulbright scholarship, which allows American students to travel abroad to teach after graduation, Evan Jaroff has studied the role of immigration in constructing children's identities in Spain during his year teaching in Madrid.

Evan Jaroff graduated from CMC in 2009, and he recently returned from a year in Madrid, Spain. Evan received a Fulbright Scholarship to teach in a bilingual, primary school, where he assisted in teaching English and Science classes to fourth and sixth grade students. As a side project, Evan photographed 14 students from a nearby secondary school and gathered their responses to six questions regarding their identities. Most of the students in his project were first or second generation Spaniards, which he hoped would give him a better understanding of how immigration has influenced contemporary, Spanish identity.

Evan's side project will be on display on Wednesday, and he will be present to discuss his Fulbright experience and answer any questions about the program or the application process.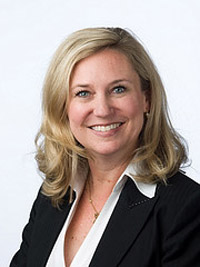 McKenna Scholar Speaker
WHITNEY BUSS TIDMARSH '88
MONDAY, SEPTEMBER 13, 2010
Whitney Tidmarsh '88 is Chief Marketing Officer for the Information Intelligence Group, a division of EMC. In this role, she is responsible for the division's global marketing strategy, branding and programs as well as all product marketing for the division's products and solutions, including EMC Documentum, EMC Captiva and EMC SourceOne. Other aspects of Whitney's leadership include social media and community marketing, competitive intelligence, field enablement, pricing and marketing communications.

Whitney joined EMC via the acquisition of Documentum in 2003. In 2004, she was appointed Vice President of Strategic Marketing for EMC Software Group which included solutions for content management, back-up, archiving, recovery and resource management. In this role, she heavily influenced the changing reputation of EMC from a hardware storage company to an information management company.

During the eight years she spent at Documentum, Whitney held a variety of technical and marketing management positions. From 2002-2004, she served as Vice President and General Manager of the electronic document management and Web content management businesses where she managed a worldwide team of engineers, product managers and product marketing managers responsible for nearly half of Documentum's license revenues. From 1999-2002, she was Vice President of Worldwide Product Marketing.