Athenaeum Location
Print Newsletter
October 11, 2010
Vol. 26, No. 03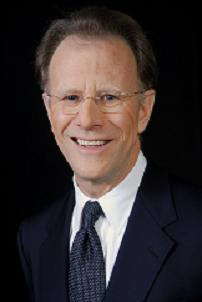 Protecting Immigrants' Rights in the Era of Arizona SB1070
LUCAS GUTTENTAG
MONDAY, OCTOBER 11, 2010
LUNCH 11:30 a.m.; LECTURE 12:00 p.m.
Lucas Guttentag is the founding national director of the Immigrants' Rights Project of the American Civil Liberties Union (ACLU), which he has led for more than twenty-five years, and the Robina Foundation Distinguished Senior Fellow at Yale Law School.

Guttentag's talk is titled "Protecting Immigrants' Rights in the Era of Arizona SB1070: Politics, Race and Constitutional Principles." He will speak about cycles in America's attitude towards immigrants; he hopes that nineteenth-century racism and xenophobia will be abandoned and immigrants' and non-citizens' rights under the Constitution will be protected. Guttentag has fought for the rights of immigrants and non-citizens, successfully challenging jurisdiction-stripping for deportation cases and indefinite detention of refugees.

He has testified before Congress, often appears in the media, and regularly speaks and writes on immigration law and constitutional issues. Guttentag clerked for the late Judge William Wayne Justice of Texas and has taught courses at the University of California Berkeley (Boalt Hall), Stanford, Columbia and Yale law schools.

The ACLU Immigrants' Rights Project, with offices in New York and California, conducts the nation's preeminent program of strategic impact litigation for immigrants and carries on the ACLU's historic commitment to protecting the civil liberties of non-citizens. Since 2006, the ACLU has led the national litigation response to state and local anti-immigrant laws, beginning in Hazleton, Pennsylvania and continuing to the present with challenges to Arizona's SB1070.

Lucas Guttentag's visit to the Athenaeum is jointly sponsored by the CMC Center for Human Rights Leadership and the Athenaeum.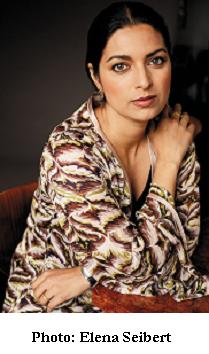 A Reading
JHUMPA LAHIRI
MONDAY, OCTOBER 11, 2010
Jhumpa Lahiri, a Pulitzer prize winning author, will be joining us to share some of her acclaimed work this evening. Though her writing generally focuses on Indian immigrants and their experiences living in new environments, Lahiri explains that "my impulse behind my writing is not to portray a particular cultural experience or population, but I try to make sense of the human condition."
Lahiri was born in London to Bengali Indian immigrants. When she was three, their family moved to Kingston, Rhode Island, but they made frequent visits to relatives in Calcutta, India. Lahiri earned her bachelor's degree from Barnard College, and received her master's degree in English, creative writing, and comparative studies in literature and the arts as well as a doctorate in Renaissance studies from Boston University.

Jhumpa Lahiri won the Pulitzer Prize for fiction in 2000 for her literary debut, Interpreter of Maladies (1999). It was the seventh collection of short stories to win the esteemed award, and as an international bestseller, it was translated into over thirty languages. Her first novel, The Namesake (2003), received numerous honors, including being selected by USA Today as one of the best books of the year in 2003. Her most recent book, Unaccustomed Earth (2008), received the 2008 Frank O'Connor International Short Story Award, which is the world's largest prize for a short story collection. One critic writes, "There is nothing accidental about her success; her plots are as elegantly constructed as a fine proof in mathematics." She also received the Guggenheim Fellowship in 2002.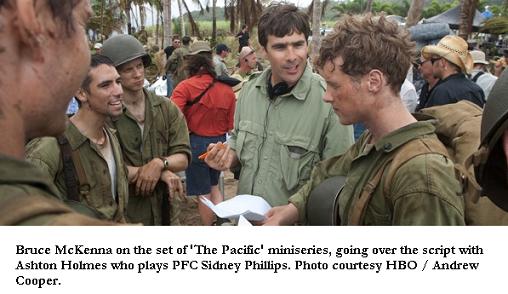 Writing History onto Screen
BRUCE MCKENNA
TUESDAY, OCTOBER 12, 2010
Bruce McKenna is the screenwriter and producer of HBO's hit series Band of Brothers (2001) and The Pacific (2010). In his talk tonight, "Writing History onto Screen," he will provide insight into the intensive process it takes to produce such vivid portrayals of the Second World War.
In order to create entertainment which is both interesting and historically accurate, McKenna conducts extensive research. In preparation for writing The Pacific, he told an interviewer, he read thirty books in one month. His efforts, and those of the people he worked with, including Tom Hanks and Steven Spielberg, paid off. The Pacific was nominated for twenty four Emmy Awards in 2010, ultimately winning eight, including "Outstanding Miniseries" as well as McKenna's nomination for "Outstanding Writing for a Miniseries, Movie, or Dramatic Special." In addition, McKenna's episode, "Bastogne," from the Band of Brothers series was awarded a Writers Guild Award in 2003.

McKenna graduated Phi Beta Kappa from Wesleyan University in 1984. He received his bachelor's degree in European history and received the Dutcher History Prize, which is awarded to the graduating senior with the best record within the history major. He went on to spend a year at Stanford in their Ph.D. program in Russian and Soviet history, focusing on early 20th century Russian fascism.

McKenna's visit to the Athenaeum is sponsored by the Gould Center for Humanistic Studies, where he is a member of the Advisory Board. Bruce McKenna's visit to campus also coincides with the commemoration of the 103rd birthday of his grandfather, Donald McKenna, founding trustee of Claremont McKenna College.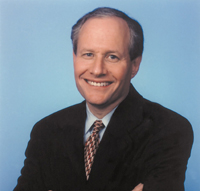 The Future of American Politics: Obama, the Tea Party, and the 2010 Elections
WILLIAM KRISTOL
WEDNESDAY, OCTOBER 13, 2010
The upcoming midterm elections are on everyone's minds these days, and for every three people you ask about them, you'll hear four opinions. We will probably only discover the electoral effects of "unknown quantities" like the Tea Party and ever-elusive young voters after the election. William Kristol, who has been studying, commentating on, and participating in politics for decades, will be offering his observations and predictions.

Almost two years ago, in November 2008, Barack Obama and the Democratic Party swept to a big victory. A year later, Democrats lost the governorships of New Jersey and Virginia, and shortly after that, Ted Kennedy's seat in Massachusetts. Now they're looking at a considerable setback this fall. What's going on in American politics? Why the volatility, and what does it imply for issues and candidates over the next few years? Kristol aims to answer these questions in his talk, titled "The Future of American Politics: Obama, the Tea Party, and the 2010 and 2012 Elections."

William Kristol is the founder and editor of The Weekly Standard and a well-known neoconservative commentator and author. Widely recognized as one of the nation's most insightful political analysts and commentators, he is a regular guest on television's top news programs. This is Kristol's eighth visit to the Athenaeum: he has discussed many momentous elections in the past two decades here, including the 1992 election, the 2000 election and the 2004 election. His predictions and words of advice have often come true: Kristol advocated McCain's selection of Sarah Palin in 2008, but he also warned Newt Gingrich not to overreach in 1994, an election year often compared to 2010.

Before starting The Weekly Standard in 1995, Kristol led the Project for the Republican Future, where he helped shape the strategy that produced the 1994 Republican congressional victory. Prior to that, he served as chief of staff to Vice President Dan Quayle during the Bush administration and to Secretary of Education William Bennett under President Reagan. Kristol earned his A.B. and Ph.D. from Harvard University.

In addition to his work as a commentator and journalist, Kristol has taught American politics and political philosophy at the University of Pennsylvania and at Harvard's Kennedy School of Government.

William Kristol's visit to Claremont is jointly sponsored by the Athenaeum and the Salvatori Center.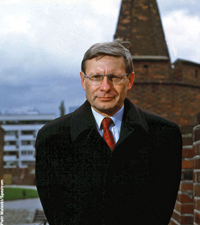 How to Avoid Another Financial Crisis
LESZEK BALCEROWICZ
THURSDAY, OCTOBER 14, 2010
In September 1989, Leszek Balcerowitz became Deputy Prime Minister and Minister of Finance in the first non-communist government in Poland. He served in this capacity until 1991, and again from 1997 to 2000. From April 1995 to December 2000, Balcerowicz was the president of the Polish political party, Freedom Union (UW). From 2001 to 2007, he served as President of the National Bank of Poland.
Dr. Balcerowicz's academic background is equally as prolific. He graduated with distinction from the Foreign Trade Faculty at the Central School of Planning and Statistics in Warsaw in 1970. He went on to earn his MBA from St. John's University in New York in 1974 followed by a doctorate in Economics from the Warsaw School of Economics in 1975. He has served as a professor there since 1992 and as Chair of International Comparative Studies since 1993.

Balcerowicz has received numerous honorary degrees from American and European universities. He received the annual Emerging Markets Award for the best president of a central bank in Central and Eastern Europe in 2004. Furthermore, in 2005, the President of Poland awarded Balcerowicz with the country's highest honor, the Order of the White Eagle, for his unparalleled contributions to Poland's economic transformation. In his various political and economic roles over the years, Leszek Balcerowicz coordinated the stabilization of Polish currency, and was instrumental in introducing the first stage of marketization in Poland.
Dr. Balcerowicz's evening lecture at the Athenaeum is sponsored by the Gould Center for Humanistic Studies at CMC, in collaboration with the European Union Center at Scripps College.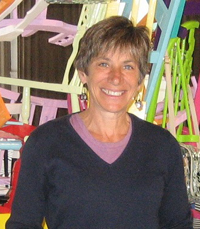 Love, the Basic Questions
SUSAN WOLF
WEDNESDAY, OCTOBER 20, 2010
When people say "Love makes the world go round," what kind of love are they talking about? And, assuming that the old saw is true, what is it about love that makes it so distinctively important?

Susan Wolf's talk, titled "Love, the Basic Questions" will reject some common answers, which identify love with desires to be with the beloved or to benefit him or her, and suggest that what is special about love is its ability to root us motivationally to the world.

Susan Wolf is the Edna J. Koury Professor of Philosophy at the University of North Carolina at Chapel Hill. Her work ranges widely over topics in moral philosophy and the philosophy of mind. Before moving to Chapel Hill, Wolf taught at Harvard University, the University of Maryland, and Johns Hopkins University. She is a member of the American Association of Arts and Sciences and the American Philosophical Society, and is President of the Eastern Division of the American Philosophical Association for 2010-11.

Her works include the classic articles "Moral Saints" (The Journal of Philosophy, 1982) and "Sanity and the Metaphysics of Responsibility," (Responsibility, Character, and the Emotions, ed. by Schoeman, 1987), a book on free will and moral responsibility, Freedom Within Reason, (Oxford, 1990), and most recently a book on Meaning In Life and Why It Matters (Princeton, 2010).

Professor Wolf's Athenaeum lecture is offered in conjunction with the Freshman Humanities Seminar taught by associate professor of philosophy Amy Kind.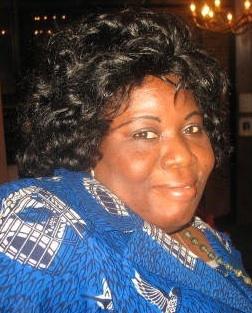 Giving Women Credit: Microfinance as a Tool for Effecting Change
GERTRUDE ANKRAH
THURSDAY, OCTOBER 21, 2010- Dinner Cancelled
New lecture date and time: Friday, October 22, 2010
Lunch 11:30 a.m.; Lecture 12:00 p.m.
In March 2003, Dana Dakin (Scripps '64) travelled to Ghana, West Africa to mark her 60th birthday and the beginning of what she hoped would become the "giving back" chapter of her life. Her goal was to establish a microfinance program for women. After establishing relationships with local people and returning to the United States to become more organized, Dakin's program, WomensTrust, made its first loan in November of that same year.
Since 2005, Gertrude Ankrah has served as Program Development Director of WomensTrust. Her responsibilities include maintenance of relationships for program growth and sustainability, including management of the WT staff and coordination of integrated programs and special projects. Ankrah was born and raised in Pokuase village, where WomensTrust is located, and her familiarity with the community helps facilitate connections between locals and the organization. Ankrah graduated from a local private high school, and went on to attend the Mars Business Secondary School in Accra, Ghana, where she earned a certificate in business administration. Over the following years, Ankrah enhanced her experience in both business and politics, and currently serves on the committee of the Microfinance and Small Loans Centre, the Ghana government program for microfinance.

Combined with the vision of Dana Dakin, Gertrude Ankrah's determination and passion have allowed WomensTrust to flourish and expand to include education and healthy living initiatives. Not only does Gertrude personify the management and leadership talent that is primed and waiting in Africa, she infuses WomensTrust with a unique energy that has distinguished the organization as a community supported vehicle of change.
The story of WomensTrust is moving and enlightening; the Athenaeum is very lucky to host the women behind such an inspirational organization. The Center for Human Rights Leadership is sponsoring the appearance of Gertrude Ankrah.
MARIAN MINER COOK ATHENAEUM
RECORDING POLICY
It is the policy of the Marian Miner Cook Athenaeum that no lecture, appearance or performance by any speaker or performer at the Athenaeum is to be videotaped, audiotaped, or otherwise recorded and/or broadcast without the prior written permission of the relevant speaker, performer, or other authorized owner of the intellectual property rights to the event.


Anyone requesting permission to record an event is required to submit an "Event Recording Request Form" to Bonnie Snortum, the Director of the Athenaeum, at least 48 hours in advance of the relevant event.


It is understood that the speaker, the performer, the Athenaeum, and any other event sponsor, as appropriate, reserve all intellectual property rights for each Athenaeum event.


If you have any questions regarding this policy, please contact Bonnie Snortum at bsnortum@cmc.edu or at (909) 607-4180.
ATHENAEUM ETIQUETTE
The Athenaeum serves as a gathering place where ideas, inquiry, and fellowship bring students, faculty, staff, other scholars, and nationally prominent speakers together.


Attendance at any event may be limited to persons associated with CMC, to the people who signed up for the dinner, or to the maximum number of people allowed by fire regulations.


On some occasions the speaker may address the group in another forum or the College may set up a video feed to handle an overflow crowd. All programs at the Athenaeum are filmed. Individuals attending should understand that their image might appear on the videotape.


House rules and common courtesy prohibit disruptive actions inside the building during an Athenaeum sponsored program.


Time allowing, there will be a period set aside for questions. Students will have priority during this portion of the program.


Guests are expected to dress appropriately in all dining rooms. Shorts, jeans, and t-shirts are not acceptable at dinner; more casual attire is acceptable for lunch and tea. No bare feet at any time.