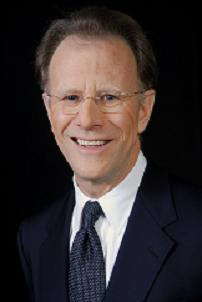 Protecting Immigrants' Rights in the Era of Arizona SB1070
LUCAS GUTTENTAG
MONDAY, OCTOBER 11, 2010
LUNCH 11:30 a.m.; LECTURE 12:00 p.m.
Lucas Guttentag is the founding national director of the Immigrants' Rights Project of the American Civil Liberties Union (ACLU), which he has led for more than twenty-five years, and the Robina Foundation Distinguished Senior Fellow at Yale Law School.

Guttentag's talk is titled "Protecting Immigrants' Rights in the Era of Arizona SB1070: Politics, Race and Constitutional Principles." He will speak about cycles in America's attitude towards immigrants; he hopes that nineteenth-century racism and xenophobia will be abandoned and immigrants' and non-citizens' rights under the Constitution will be protected. Guttentag has fought for the rights of immigrants and non-citizens, successfully challenging jurisdiction-stripping for deportation cases and indefinite detention of refugees.

He has testified before Congress, often appears in the media, and regularly speaks and writes on immigration law and constitutional issues. Guttentag clerked for the late Judge William Wayne Justice of Texas and has taught courses at the University of California Berkeley (Boalt Hall), Stanford, Columbia and Yale law schools.

The ACLU Immigrants' Rights Project, with offices in New York and California, conducts the nation's preeminent program of strategic impact litigation for immigrants and carries on the ACLU's historic commitment to protecting the civil liberties of non-citizens. Since 2006, the ACLU has led the national litigation response to state and local anti-immigrant laws, beginning in Hazleton, Pennsylvania and continuing to the present with challenges to Arizona's SB1070.

Lucas Guttentag's visit to the Athenaeum is jointly sponsored by the CMC Center for Human Rights Leadership and the Athenaeum.