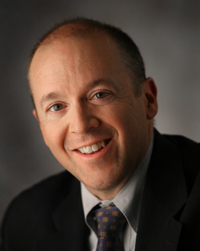 The Federal Reserve's Dueling Mandate
GREGORY D. HESS
THURSDAY, FEBRUARY 3, 2011
Dr Gregory Hess is the James G. Boswell Professor of Economics and George R. Roberts Fellow at the Robert Day School of Economics and Finance. He also is the College's Vice President for Academic Affairs and Dean of the Faculty.

An expert in monetary policy and public finance, Hess is often featured on various media outlets including Bloomberg Radio, the Los Angeles Times, and CNBC. He is a member of the Shadow Open Market Committee and a former member of the United Kingdom's Shadow Open Market Committee. From 1989 to 1993, Hess worked as an economist at the Federal Reserve Board in Washington, D.C. He also has been a visiting scholar at Federal Reserve Banks of Cleveland, Kansas City and St. Louis, the Bank of Japan, and the International Monetary Fund.

Hess has published in the Journal of Political Economy, the American Economic Review, the Journal of Monetary Economics, the Journal of International Economics, and the Journal of Public Economics, among other journals. He also is associate editor of Economics and Politics and book review editor for Macroeconomics Dynamics.

Hess received his M.A. and Ph.D. in economics from Johns Hopkins University. Professor Hess is now an endowed holder of the James G. Boswell chair in economics, a gift to Claremont McKenna College by the James G. Boswell Foundation.