Athenaeum Location
Print Newsletter
December 31, 1969
Vol. 26, No. 09



February 21, 2011

Vol. 26 , No. 09   
View Entire Issue (Vol. 26 , No. 09)
---
MARIAN MINER COOK ATHENAEUM
RECORDING POLICY
It is the policy of the Marian Miner Cook Athenaeum that no lecture, appearance or performance by any speaker or performer at the Athenaeum is to be videotaped, audiotaped, or otherwise recorded and/or broadcast without the prior written permission of the relevant speaker, performer, or other authorized owner of the intellectual property rights to the event.


Anyone requesting permission to record an event is required to submit an "Event Recording Request Form" to Bonnie Snortum, the Director of the Athenaeum, at least 48 hours in advance of the relevant event.


It is understood that the speaker, the performer, the Athenaeum, and any other event sponsor, as appropriate, reserve all intellectual property rights for each Athenaeum event.


If you have any questions regarding this policy, please contact Bonnie Snortum at bsnortum@cmc.edu or at (909) 607-4180.
---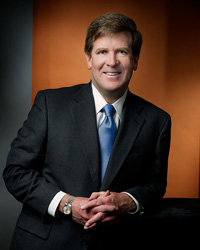 Powering America: The Big Technological, Cost, and Environmental Issues Confronting Electric Power in the Future
ROBERT WALTERS P'13
MONDAY, FEBRUARY 21, 2011
Rob Walters currently serves as Executive Vice President and General Counsel of Energy Future Holdings, one of the nation's largest electric generation, transmission, and distribution companies. In that role, he focuses on a wide array of state and federal policy and legal issues implicated in the electric power sector, including environmental, financial, and regulatory issues.

Before joining Energy Future Holdings in 2008, Walters was a senior partner in the Dallas office of Vinson & Elkins, where he engaged in a business litigation and antitrust practice. Walters also served as managing partner of the Dallas office and on the firm's executive committee.

Walters is highly esteemed in his accomplishments as a legal professional. He has served on the Council of the Antitrust Section of the American Bar Association and has served as Chair of its Publications Committee and Vice-Chair of its Fuels and Energy and Regulated Industries Committee, where he edited the ABA Antitrust Section Energy Law Handbook. Additionally, Walters has served as an adjunct professor of trial advocacy at Southern Methodist University School of Law.

Walters received his undergraduate degree at the University of Texas at Austin where he graduated summa cum laude from the Plan II Interdisciplinary Honors Program. He received his Juris Doctorate from the University Texas School of Law where he graduated cum laude and served on The Texas Law Review.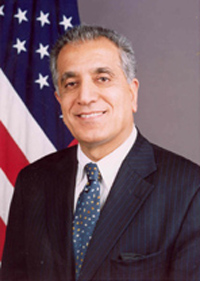 U.S. Foreign Policy: The Future of Afghanistan and Its Neighbors
ZALMAY KHALILIZAD P'05 P'13
TUESDAY, FEBRUARY 22, 2011
Dr. Zalmay Khalilzad served as U.S. Permanent Representative to the United Nations from 2007 to 2009. Prior to that position, he spent more than two years in Baghdad as U.S. Ambassador to Iraq. He previously served as U.S. Ambassador to Afghanistan, special presidential envoy to Afghanistan, and special presidential envoy and ambassador at large for Free Iraqis. Between 2001 and 2003, Khalilzad held a series of high-level positions at the National Security Council and the White House. He is the recipient of three Distinguished Public Service Medals, one each from three consecutive secretaries of defense.

Currently, Khalilzad is president and C.E.O. of Khalilzad Associates LLC, an international advisory firm. He also serves as a counselor at the Center for Strategic International Studies and sits on the boards of the National Endowment for Democracy, America Abroad Media, the RAND Corporation's Middle East Studies Center, the American University of Iraq in Suleymania, and the American University of Afghanistan. Khalilzad earned his bachelor's and master's degrees from the American University of Beirut, Lebanon, as well as a Ph.D. from the University of Chicago.

The Pacesetters Fellowship Program is the culmination of the hard work and dedication of alumni from the College's first three graduating classes of 1948, 1949, and 1950—the Pacesetters. This program attracts distinguished leaders in business, academia, and public affairs to Claremont McKenna College for one-on-one interactions with students. Khalilzad is the twelfth Pacesetters Fellow.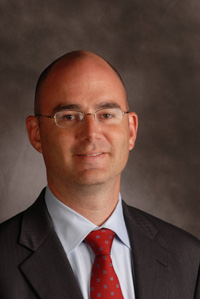 Asian Innovation and American Competitiveness
ADAM SEGAL
WEDNESDAY, FEBRUARY 23, 2011
The emergence of India and China as economic powers has shifted the global landscape and called into question the ability of the United States to compete and maintain its technological lead. Recasting the stakes of the debate, Adam Segal, an expert on technology and foreign policy, makes the compelling case for the crucial role of the "software" of innovation. By strengthening its politics, social relations, and institutions that move ideas from the lab to the marketplace, the United States can play to its greatest economic strengths and preserve its position as a global power. With up-to-the-minute economic and political data, this is a resounding call to tie innovation to larger social goals in an age of global science and technology.
Adam Segal is the Ira A. Lipman senior fellow for counterterrorism and national security studies at the Council on Foreign Relations (CFR). An expert on security issues, technology development, and Chinese domestic and foreign policy, Dr. Segal currently leads study groups on cybersecurity and cyber conflict as well as Asian innovation and technological entrepreneurship. His forthcoming book
Advantage: How American Innovation Can Overcome the Asian Challenge
(W.W. Norton, 2011) looks at the technological rise of Asia. He is a research associate of the National Asia Research Program and was the project director for a CFR-sponsored independent task force on Chinese military modernization.
Before coming to CFR, Dr. Segal was an arms control analyst for the China Project at the Union of Concerned Scientists. There, he wrote about missile defense, nuclear weapons, and Asian security issues. He has been a visiting scholar at the Massachusetts Institute of Technology's Center for International Studies, the Shanghai Academy of Social Sciences, and Tsinghua University in Beijing. He has taught at Vassar College and Columbia University. Dr. Segal is the author of
Digital Dragon: High-Technology Enterprises in China
(Cornell University Press, 2003), as well as several articles and book chapters on Chinese technology policy. His work has recently appeared in the
International Herald Tribune, Financial Times, Washington Quarterly, Los Angeles Times
, and
Foreign Affairs
. He currently writes for the blog,
Asia Unbound
.
Dr. Segal has a B.A. and Ph.D. in government from Cornell University, and an M.A. in international relations from the Fletcher School of Law and Diplomacy, Tufts University. He reads and speaks Chinese. His visit to Claremont McKenna College is sponsored by the Keck Center for International and Strategic Studies.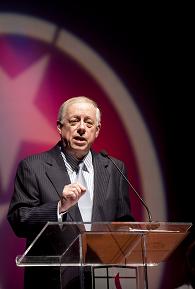 Fresh Medicine: How to Fix, Reform and Build a Sustainable Health Care System
PHILIP NORMAN BREDESEN, JR.
THURSDAY, FEBRUARY 24, 2011
LUNCHEON 11:30 a.m.; LECTURE 12:00 p.m.
Philip Bredesen is the former Democratic governor of Tennessee. Before being elected governor in 2002, and reelected in 2006, he was mayor of Nashville, and prior to that the founder and CEO of HealthAmerica Corporation, a public managed care company. Bredesen graduated from Harvard in 1967 with a bachelor's degree in physics.

After decades of failed attempts and a year of bitter partisan debate, President Obama and Congress signed legislation to overhaul the nation's health care system in March 2010. One of the most important pieces of legislation to pass in recent history, and also one of the most divisive, The Affordable Care Act intends to expand access to medical insurance to more than thirty million additional Americans. Republicans voted unanimously against the bill in both the House and Senate, and it was a key issue in the 2010 midterm elections, and there are efforts underway to repeal the legislation.

In Fresh Medicine: How to Fix, Reform and Build a Sustainable Health Care System (2011), Bredesen opens with a critical and disarming examination of the new reform. He cites the addition of more than 30 million more people into an obsolete broken system as critical to its failure, and suggests little has been done to address underlying problems. Rather than providing real solutions, he argues that Congress and the Obama Administration are simply adding layers of bureaucracy and complexity to an already failing system. He maintains that a basic level of health care should be a universal right for all citizens and that without dealing with the tough problems—cost, sustainability, and quality—true reform will continue to elude us.

Copies of Fresh Medicine will be available for purchase and signing at the lunch.
The Israel-Palestine Conflict: Sinking in the Shifting Sands?
PETER HAAS
THURSDAY, FEBRUARY 24, 2011
The conflict between Israelis and Palestinians needs to be understood not in isolation, but in the context of the entire social and political construct of the modern Middle East. Artificially cobbled together at the end of World War I by the British and the French, the current states in the Middle East are built on unstable foundations. Without the larger umbrella of the Ottoman Empire, and with failed states at the intermediate level, the region is slipping into traditional tribalism, built variously along conflicting religious, ethnic and cultural lines. Out of this political and social disintegration there have emerged a variety of competing visions for how to stabilize what is a vastly diverse and multicultural region. The contours of the Israel-Palestine conflict take on a different character when seen in the light of these larger tectonic faults and shifts. Such shifting sands help explain the frustrations of the peace process.
College campuses around the country have been wrought by heated debates over the past few years over the Israeli-Palestinian conflict, including the nearby University of California, Irvine. Consistent with its mission to provide an opportunity for understanding through civil discourse, the Athenaeum is pleased to host Professor Peter Haas, a rabbi and the Abba Hillel Silver Professor of Jewish Studies at Case Western Reserve University.

Professor Haas is also the president of Scholars of Peace in the Middle East (SPME) whose goal is to seek a peace in the Middle East that is "consistent both with Israel's right to exist as a sovereign Jewish state within safe and secure borders, and with the rights and legitimate aspirations of her neighbors." To that end, SPME unites faculty who are opposed to divestment from Israel and boycotts of Israeli academics. SPME also advocates for civil dialogue on all sides of the issue. SPME has over 40 chapters on campuses nationwide.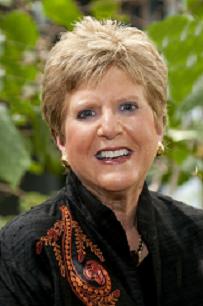 Women and Leadership: See Jane Lead
LOIS FRANKEL
FRIDAY, FEBRUARY 25, 2011
LUNCHEON 11:30 a.m.; LECTURE 12:00 p.m.
Dr. Lois Frankel, President of Corporate Coaching International, a Pasadena, California consulting firm, literally wrote the book on coaching people to succeed in businesses large and small around the globe. Her books Nice Girls Don't Get The Corner Office: 101 Unconscious Mistakes Women Make That Sabotage Their Careers (2004) and Nice Girls Don't Get Rich: 75 Avoidable Mistakes Women Make with Money (2005) are international bestsellers translated into over twenty-five languages worldwide. Stop Sabotaging Your Career: 8 Proven Strategies to Succeed - in Spite of Yourself (2007), a book based on her experiences as a pioneer in the field of business coaching working with everyone from CEOs to entry-level professionals, is a must-read for both men and women. And See Jane Lead: 99 Ways for Women to Take Charge at Work (2007) is a virtual road map for any woman who wants to take charge at work. Nice Girls Just Don't Get It: 99 Ways to Win the Respect You Deserve, the Success You've Earned, and the Life You Want, her next book co-authored with Carol Frohlinger, will be published in April, 2011 by Broadway Books.

Sought-after as a public speaker for her witty, warm and practical presentations that simultaneously engage, educate and entertain, Dr. Frankel is among the top names of international speakers. She has appeared on The Today Show, Larry King Live, CNN, and Fox News and been featured in USA Today, People magazine, and The Wall Street Journal. ABC television purchased the rights to Corner Office for a comedy series.

Dr. Frankel is the founder of two non-profit organizations, MOSTE: Motivating Our Students Through Experience and Bloom Again Foundation. She has been honored with Maybelline's Women Who Empower Through Education award, The Los Angeles County Commission for Women's Woman of the Year award, and a Presidential Medal from her undergraduate alma mater, the State University of New York at Oswego. In addition to her doctorate earned from the University of Southern California, she was awarded an honorary Doctor of Humane Letters from Phillips Graduate Institute.

Her talk, focused on her most recent book See Jane Lead, will be the keynote presentation for the Women and Leadership Workshop occurring earlier in the morning. The workshop and keynote are sponsored by the Kravis Leadership Institute, Berger Institute for Work, Family and Children and Robert Day School of Economics and Finance as part of the 2011 Women and Leadership Series. For more information on this series, please see http://www.claremontmckenna.edu/kli/programs/womenleadership.php. To register for the workshop, visit http://www.surveymonkey.com/s/WLWorkshop2011.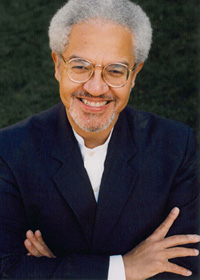 Malcolm X: A Life of Reinvention
MANNING MARABLE
MONDAY, FEBRUARY 28, 2011
Malcolm X today has iconic status in the pantheon of multicultural American heroes for several reasons. Malcolm's greatest strength was his ability to reinvent himself in order to function and even thrive in a wide variety of contexts. He presented a narrative of suffering and resistance that captured the imaginations of black people throughout the world. Behind that narrative was a revolutionary vision. He criticized black middle class leaders, for example, for failing to articulate the anger and frustrations of the ghetto. He changed the discourse of race internationally as well, by arguing that the United Nations, not the U.S. Congress or the White House, had to be the central forum for black politics. He drew parallels between the struggles against racism in Mississippi, and the racism of South African apartheid and colonialism in Africa. Malcolm envisioned a modern version of Pan-Africanism, based on a politics of global antiracism. Finally, Malcolm also represents the most important bridge between the American people and more than one billion Muslims throughout the world.

Having either written or edited nearly 20 books and scholarly anthologies, Dr. Manning Marable is one of the most influential and widely read intellectuals in the United States. Dr. Marable's books and anthologies include: The Great Wells of Democracy: The Meaning of Race in American Life (2003); Freedom on My Mind: The Columbia Documentary History of the African American Experience (2003); Freedom: A Photographic History of the African American Struggle (2005); Let Nobody Turn Us Around: Voices of Resistance, Reform, and Renewal: An African-American Anthology (1999); and, most recently, 2011's much-anticipated Malcolm X: A Life of Reinvention, scheduled to be released April 4.

Marable is the M. Moran Weston and Black Alumni Council Professor of African-American Studies and professor of history and public affairs at Columbia University. At Columbia University, he was the founding director of Institute for Research in African-American Studies. Since 2002, he has directed Columbia's Center for Contemporary Black History. He received his Ph.D. from the University of Maryland in 1976 and has previously taught at Cornell University, Fisk University, Colgate University, Ohio State University and the University of Colorado at Boulder.
Widely respected for his insight on the politics of race in America, Dr. Marable also champions the struggles of racial minorities, women, lesbian, gay, labor and social justice groups. His richly detailed yet powerful presentations generate interest and greater understanding about black history and America's racial dilemma.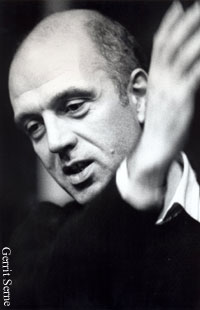 An Evening with the Poet
JAMES FENTON
TUESDAY, MARCH 1, 2011
There is a strong case to be made that James Fenton is the finest poet writing in English. His technical virtuosity is beyond doubt; his long experience as war correspondent, journalist and traveller has given him an unmatched range of subject matter - war and revolution, the dementia of collective passions, reflections on fate, and love - he has written some of the most beautiful love poems of our times. He is a poet of great emotional depth and wisdom. Increasingly, his work has a strong connection with song. He also has a taste for light verse of exquisite charm and humour. He is a modern master.
- Ian McEwan

James Fenton was born in Lincoln in 1949 and educated at Magdalen College, Oxford where he won the Newdigate Prize for poetry. He has worked as political journalist, drama critic, book reviewer, war correspondent, foreign correspondent and columnist. He is a Fellow of the Royal Society of Literature and was Oxford Professor of Poetry for the period 1994-99. In 2007, Fenton was awarded the Queen's Gold Medal for Poetry.

Fenton's Selected Poems (2006) is published by Penguin and Farrar, Straus and Giroux. He is also the editor of The New Faber Book of Love Poems (2008) and D. H. Lawrence's Selected Poems (2009) (Penguin).
James Fenton's visit to CMC is sponsored by the Gould Center for Humanistic Studies.
Women in Finance: Can You Achieve Work/Life Satisfaction?
HEIDI NELSON CRUZ '94
TIFFANY KOSCH
JILL W. MULLEN P'12
WEDNESDAY, MARCH 2, 2011
The Women and Leadership Series is a joint endeavor to support and promote student programs at Claremont McKenna College that will highlight issues faced by women in leadership in business, government and the professions, as well as draw attention to the centennial celebration of International Women's Day on March 8, 2011. Entities currently involved include the Kravis Leadership Institute, the Berger Institute for Work, Family, and Children, the Office of Development, the Robert Day School of Economics and Finance, the Marian Miner Cook Athenaeum, the Dean of Students Office, and the Claremont Graduate University.
"Women in Finance: Can You Achieve Work/Life Satisfaction?" is a
panel discussion
sponsored by the Berger Institute for Work, Family and Children and the Robert Day School of Economics and Finance. Panel members: Heidi Cruz, Vice President in the Investment Management Division at Goldman, Sachs & Co; Tiffany Kosch, Managing Director of Bayside Capital; and Jill W. Mullen, former Managing Director for GE Capital Services in Stamford, Connecticut and First Vice President and Chief Technology Officer of Merrill Lynch & Co. in New York.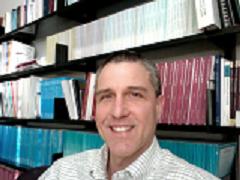 The Guardians of Finance: Making Them Work For Us
ROSS LEVINE
THURSDAY, MARCH 3, 2011
LUNCH 11:30 a.m.; LECTURE 12:00 p.m.
Ross Levine is the James and Merryl Tisch Professor of Economics at Brown University, Director of the William R. Rhodes Center for International Economics and Finance, and a Research Associate at the National Bureau of Economic Research. Ross Levine received his Ph.D. in economics from UCLA in 1987. After working at the Board of Governors of the Federal Reserve System for three years, Dr. Levine moved to the World Bank, where he managed research and operational programs. Since moving to academia, Professor Levine has consulted regularly with the International Monetary Fund, the World Bank, the Federal Reserve Banks, the Bank for International Settlements, and several central banks around the world. Dr. Levine had published over 100 articles and he is among the ten most cited scholars in economics and business. Professor Levine's work focuses on the linkages between financial sector policies, the operation of financial systems, and the functioning of the economy. His book, Rethinking Bank Regulation: Till Angels Govern (2005), challenges common approaches to the regulation of banks, and his book, Guardians of Finance: Making Them Work for Us, MIT Press, will be published in the fall of 2011.

Greedy bankers, the popping of the housing bubble, and incompetent rating agencies were not the primary causes of the global financial crisis. Rather, senior policymakers and regulators — the Guardians of Finance — repeatedly designed, implemented, and maintained policies that they knew were recklessly endangering the financial system. Current reforms do not fix the systemic institutional weaknesses with the regulatory apparatus. Thus, current reforms represent only a partial and thus incomplete step in establishing a stable and well-functioning financial system. This book makes proposals for how to induce the Guardians of Finance to work for the public.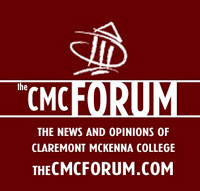 CMC Forum Idea Night at the Ath: Everything You Learned in Finance Class is Bull S%$@
KEVIN BURKE '11
CMC Forum Idea Night at the Ath: Rethinking Defense Resources- A More Efficient Allocation
JESSE BLUMENTHAL '11
CMC Forum Idea Night at the Ath: Tailoring- Past, Present, and Future
CONNOR BARCLAY '13
CMC Forum Idea Night at the Ath: The J-Term
ZACHARY ROBIN '13
THURSDAY, MARCH 3, 2011
Last year's "Idea Night" saw a number of Athenaeum firsts: a marijuana-inspired theory on a robot utopia, an enormous photo of a presenter's biceps, even a reenactment of a Roman execution. Luckily for you, the Forum has somehow convinced the staff of the Athenaeum to let it happen again. Thus, the Forum is proud to announce that it is now accepting applications for the opportunity to compete for a yet to be announced prize.
If you don't know what Idea Night is, it could be described as an event somewhere between a thesis-defense with a shot clock and a start-up pitch with a gourmet meal and wine for those of an "appropriate age".

Students are invited to submit papers, projects, or original research for the enjoyment of the CMC community online at CMCForum.com. Participants and their topics will be selected by a committee of student representatives for uniqueness, interest, and quality. We are looking for interesting arguments on any topic politics, culture, CMC, etc and although the content will vary greatly, the form will remain constant: each participant will have 10 minutes, a projector, and a podium.

What would you change about CMC? How can we solve the job crisis? How are you going to make your first billion? Why is Katy Perry the greatest musician to ever live? Why should we fuel our cars with Four Loko? How will Sarah Palin revolutionize politics/wolf hunting from helicopters?

Presentation skills will be valued equally alongside content. At the end of the event, the audience will be asked to rank the speakers on their interest and persuasiveness, and while everyone will get a token of our appreciation, the winner will be awarded a special prize.
The Upside of Irrationality
DAN ARIELY
FRIDAY, MARCH 4, 2011
Mary Pickford Auditorium, 4:00 p.m.
Dan Ariely is the James B. Duke Professor of Psychology and Behavioral Economics at Duke University and is the founder of The Center for Advanced Hindsight. Ariely holds an M.A. and Ph.D. in cognitive psychology from the University of North Carolina at Chapel Hill, and a Ph.D. in business from Duke University. Apart from his prolific academic writing, he published two popular books, one titled Predictably Irrational: The Hidden Forces that Shape Our Decisions (2009), and the other titled The Upside of Irrationality: The Unexpected Benefits of Defying Logic at Work and at Home (2010), both of which became New York Times best sellers.

In his lecture at Mary Pickford Auditorium, Professor Ariely will discuss some of the challenges and underlying benefits of irrationalities in our day-to-day life. Using behavioral economic principles as a starting point, he will look at how these irrationalities affect our day-to-day behaviors both in the workplace and in our personal lives.

Dan Ariely's visit to CMC is jointly sponsored by the Robert Day School for Business and Finance and the Marian Miner Cook Athenaeum.
MARIAN MINER COOK ATHENAEUM
RECORDING POLICY
It is the policy of the Marian Miner Cook Athenaeum that no lecture, appearance or performance by any speaker or performer at the Athenaeum is to be videotaped, audiotaped, or otherwise recorded and/or broadcast without the prior written permission of the relevant speaker, performer, or other authorized owner of the intellectual property rights to the event.


Anyone requesting permission to record an event is required to submit an "Event Recording Request Form" to Bonnie Snortum, the Director of the Athenaeum, at least 48 hours in advance of the relevant event.


It is understood that the speaker, the performer, the Athenaeum, and any other event sponsor, as appropriate, reserve all intellectual property rights for each Athenaeum event.


If you have any questions regarding this policy, please contact Bonnie Snortum at bsnortum@cmc.edu or at (909) 607-4180.
ATHENAEUM ETIQUETTE
The Athenaeum serves as a gathering place where ideas, inquiry, and fellowship bring students, faculty, staff, other scholars, and nationally prominent speakers together.


Attendance at any event may be limited to persons associated with CMC, to the people who signed up for the dinner, or to the maximum number of people allowed by fire regulations.


On some occasions the speaker may address the group in another forum or the College may set up a video feed to handle an overflow crowd. All programs at the Athenaeum are filmed. Individuals attending should understand that their image might appear on the videotape.


House rules and common courtesy prohibit disruptive actions inside the building during an Athenaeum sponsored program.


Time allowing, there will be a period set aside for questions. Students will have priority during this portion of the program.


Guests are expected to dress appropriately in all dining rooms. Shorts, jeans, and t-shirts are not acceptable at dinner; more casual attire is acceptable for lunch and tea. No bare feet at any time.