Athenaeum Location
Print Newsletter
April 11, 2011
Vol. 26, No. 12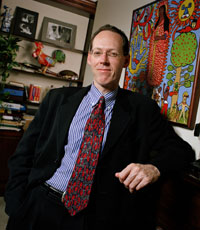 PRESIDENT'S DISTINGUISHED SPEAKER SERIES
Imagining a More Just World: Partnering with the Poor
PAUL FARMER
MONDAY, APRIL 11, 2011
Medical anthropologist and physician Paul Farmer is a founding director of Partners In Health (PIH), an international non-profit organization that provides direct health care services and has undertaken research and advocacy activities, on behalf of those who are sick and living in poverty. Dr. Farmer is the Kolokotrones University Professor of Global Health and Social Medicine, and Chair of the Department of Global Health and Social Medicine at Harvard Medical School; chief of the Division of Global Health Equity at Brigham and Women's Hospital; and the United Nations Deputy Special Envoy for Haiti, under Special Envoy Bill Clinton.

Dr. Farmer and his colleagues in the U.S. and in Haiti, Peru, Russia, Rwanda, Lesotho, and Malawi have pioneered novel community-based treatment strategies that demonstrate the delivery of high-quality health care in resource-poor settings. Dr. Farmer has written extensively on health, human rights, and the consequences of social inequality. His most recent book is Partner to the Poor: A Paul Farmer Reader (2010). Other titles include Pathologies of Power: Health, Human Rights, and the New War on the Poor (2003), The Uses of Haiti (2003), Infections and Inequalities: The Modern Plagues (1999), and AIDS and Accusation: Haiti and the Geography of Blame (1992). Dr. Farmer is the recipient of numerous honors, including the Margaret Mead Award from the American Anthropological Association, the Outstanding International Physician (Nathan Davis) Award from the American Medical Association, a John D. and Catherine T. MacArthur Foundation Fellowship, and with his PIH colleagues, the Hilton Humanitarian Prize. He is a member of the Institute of Medicine of the National Academy of Sciences and of the American Academy of Arts and Sciences.

Dr. Farmer's lecture is the first in the annual President's Distinguished Speaker Series, established in 2011 by President Pamela Brooks Gann.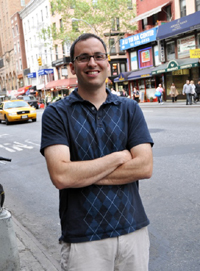 Race and Juries
SAMUEL SOMMERS
TUESDAY, APRIL 12, 2011
Few issues in the contemporary legal system are as fraught with controversy and potential polarization as those relating to race and juries. To what extent does a defendant's race affect the treatment he receives at the hands of prosecutors and jurors? When and through what processes does a jury's racial composition affect its deliberations? What institutional and psychological factors stand in the way of jury diversity to begin with? This talk will explore these and other topics by turning an empirical eye to the area of race and juries, attempting to provide data- and theory-based responses to questions that are too often answered via anecdote, assumption, or entrenched ideology.

Samuel R. Sommers, Ph.D., is associate professor of psychology at Tufts University in Medford, MA. In 2008 he received the Saleem Shah Award for Early Career Excellence from the American Psychology-Law Society; in 2009 he was named Tufts University Professor of the Year by the Tufts Student Senate. In addition to authoring over two dozen publications on issues related to race and diversity, he has served as an expert in multiple cases, including capital trials in Massachusetts, New Hampshire, North Carolina, Oregon, and Texas. He is author of a forthcoming general audience book on social psychology entitled Situations Matter: Understanding How Context Transforms Your World, scheduled for a December 2011 release from Riverhead Books (Penguin).

Professor Sommers' visit to campus is jointly sponsored by the department of psychology and the Athenaeum.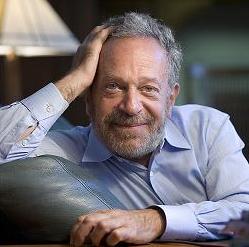 Aftershock: The Next Economy and America's Future
ROBERT REICH
WEDNESDAY, APRIL 13, 2011
Labor policy and America's labor unions are in the news once again. Why are we having such difficulty emerging from the Great Recession? Why is unemployment still so high? Why are wages going nowhere? And what, if anything, does all this have to do with politics leading up to the 2012 election?

Robert B. Reich is Chancellor's Professor of Public Policy at the University of California at Berkeley, and has served under three presidents, including Secretary of Labor under Bill Clinton. He is the author of thirteen books, including The Work of Nations: Preparing Ourselves for 21st Century Capitalism (1991), Locked in the Cabinet (1997), and Supercapitalism: The Transformation of Business, Democracy, and Everyday Life (2008). His most recent book, Aftershock: The Next Economy and America's Future (2010), discusses the causes of the recent economic meltdown and what deep, structural changes will be necessary to rectify America's economy.

Reich has previously taught at Harvard and at Brandeis. He is a co-founder of The American Prospect and the chairman of Common Cause, a non-profit "citizens' lobby." His blog — robertreich.org — is among the most popular sources of political and economic analysis. In 2002, Reich ran for the Democratic nomination for Governor of Massachusetts, finishing with 25% of the vote.

Reich has appeared numerous times on "Hardball" with Chris Matthews, "Countdown" with Keith Olbermann, "This Week" with George Stephanopoulos, CNBC's "Kudlow & Company" and Comedy Central's "Colbert Report". He is a weekly contributor to American Public Media's "Marketplace."

Robert Reich attended Dartmouth College and Yale Law School, as well as Oxford University on a Rhodes Scholarship. His visit to CMC and Athenaeum lecture is part of the ongoing series, McKenna Lectures on International Trade and Economics.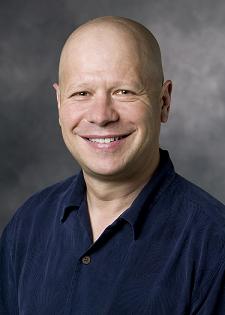 Are Mutual Fund Managers Skilled?
JONATHAN BERK
THURSDAY, APRIL 14, 2011
LUNCHEON 11:30 a.m.; LECTURE 12:00 p.m.
Jonathan Berk is the A.P. Giannini Professor of Finance at the Graduate School of Business, Stanford University. He received his Ph.D. in Finance from Yale University. Before coming to Stanford, he was the Sylvan Coleman Professor of Finance at Haas School of Business at the University of California, Berkeley.

Dr. Berk's research is primarily theoretical in nature and covers a broad range of topics in finance including delegated money management; asset pricing (the relation between stock returns and characteristics of the firm, such as accounting numbers, investment, firm size, etc.); valuing the firm's growth potential, the firm's capital structure decision, and the interaction between labor markets and financial markets. He has also explored individual rationality in an experimental setting. He has co-authored two finance textbooks: Corporate Finance (2007) and Fundamentals of Finance (2009).

Berk's work is published in leading journals in finance and economics; it has won numerous awards, including the TIAA-CREF Paul A. Samuelson Award, the Smith Breeden Prize, Best Paper of the Year in the Review of Financial Studies, and the FAME Research Prize. His paper, "A Critique of Size Related Anomalies," was selected as one of the two best papers ever published in the Review of Financial Studies, and was also honored as one of the 100 seminal papers published by Oxford University Press. In recognition of his influence on the practice of finance, he has received the Graham and Dodd Award of Excellence, the Roger F. Murray Prize, and the Bernstein-Fabozzi/Jacobs Levy Award. He served as an Associate Editor of the Journal of Finance from 2000-2008, and is a Research Associate at the National Bureau of Economic Research.

During Dr. Berk's Athenaeum talk, he will debunk the following myths: 1) the return investors earn in an actively managed fund measures the skill level of the manager; 2) the average active manager is not skilled and therefore does not add value; 3) if a manager is skilled, his returns should persist - he should be able to consistently beat the market; 4) in light of the evidence that there is little or no persistence in actively managed funds' returns, investors who pick funds based on past returns are not behaving rationally; and 5) because most active managers' compensation does not depend on the return they generate, their compensation is not performance based.

Dr. Berk will present at the Marian Miner Cook Athenaeum as part of the Financial Economics Institute Speaker Series.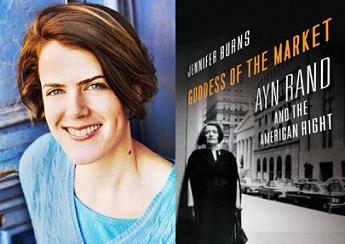 Godless Capitalism: Ayn Rand, Faith, and Politics
JENNIFER BURNS
THURSDAY, APRIL 14, 2011
Libertarian political ideologies have become ever more mainstream, especially after the Tea Party's success in the 2010 elections. Jennifer Burns is the author of Goddess of the Market: Ayn Rand and the American Right (Oxford University Press 2009), an intellectual biography of the controversial novelist and philosopher who is the wellspring of many modern libertarian ideas. Based on exclusive access to Rand's personal papers, Goddess of the Market is the only book to draw upon Rand's unedited letters and journals. It has been favorably reviewed by numerous publications including the New York Times, Washington Post, Time, Newsweek, The Economist, and the New Yorker.

Professor Burns is an Assistant Professor of History at the University of Virginia, where she teaches courses on American political, cultural, and intellectual history. She graduated from Harvard University magna cum laude majoring in History, and received her Masters and Ph.D. in History from the University of California at Berkeley.

A popular guest on radio and television programs, Professor Burns has been interviewed on The Daily Show with Jon Stewart, C-Span's Book TV, NPR's Weekend America, and Here & Now. She has also written articles for Harvard Magazine, Foreign Policy, the Christian Science Monitor, and several academic journals. In 2010, she was honored as a Distinguished Lecturer by the Organization of American Historians.

Professor Burns' visit to campus is jointly sponsored by the Salvatori Center, the department of history, and the Athenaeum.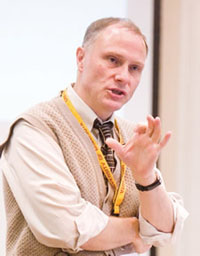 Immigration: Economics, Attitudes and Policies
DAVID CARD
FRIDAY, APRIL 15, 2011
LUNCHEON 12:00 p.m.; LECTURE 12:30 p.m.
What are some of the main forces behind the supply and demand for immigrants in the U.S.? What evidence is there on labor market effects of immigration? There is wide debate about the effects of immigration on economic and social outcomes. Economic analysis can inform the debate and provide insights into some of the sources of controversy. David Card's Athenaeum talk will discuss the formation of attitudes toward immigration policy, and evidence on the importance of different factors in this process.

David Card is the Class of 1950 Professor of Economics at the University of California, Berkeley and Director of the Labor Studies Program at the National Bureau of Economic Research. His research interests include immigration, wages, education, and health insurance. He co-authored the 1995 book Myth and Measurement: The New Economics of the Minimum Wage, and co-edited The Handbook of Labor Economics (1999), Seeking a Premier Economy: The Economic Effects of British Economic Reforms (2004); and Small Differences that Matter: Labor Markets and Income Maintenance in Canada and the United States (1992). He has also published over 90 journal articles and book chapters.

Card was co-editor of Econometrica from 1991 to 1995 and co-editor of the American Economic Review from 2002 to 2005. He taught at Princeton University from 1983 to 1996, and has held visiting appointments at Columbia University and the Center for Advanced Study in the Behavioral Sciences. In 1992 he was elected a fellow of the Econometric Society, and in 1998 he was elected to the American Academy of Arts and Sciences. In 1995 he received the American Economic Association' s John Bates Clark Prize, which is awarded every other year to the economist under 40 whose work is judged to have made the most significant contribution to the field. He was a co-recipient of the IZA Labor Economics Award in 2006, and was awarded the Frisch Medal by the Econometric Society in 2007.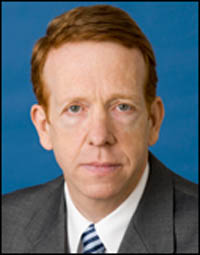 Understanding and Responding to the New Middle East
THOMAS CAROTHERS
MONDAY, APRIL 18, 2011
The political upheaval in the Middle East has been as dramatic as it has been unexpected. Questions abound for both policy makers and political observers of the region. This lecture will focus on two major ones. What do comparisons with outbreaks of democracy in other regions over the last several decades tell us about the nature and likely course of these events? Has the U.S. government found a positive new policy line that integrates longer-term U.S. interests in the region with the new political realities?

Thomas Carothers, vice president for studies at the Carnegie Endowment for International Peace is a leading authority on democracy promotion and democratization worldwide as well as an expert on U.S. foreign policy generally. He is the founder and director of the Democracy and Rule of Law Program which analyzes the state of democracy in the world and the efforts by the United States and other countries to promote democracy. In addition, he has broad experience in matters dealing with human rights, international law, foreign aid, rule of law, and civil society development.

He is the author or editor of eight critically acclaimed books on democracy promotion as well as many articles in prominent journals and newspapers. He has been a visiting faculty member at Oxford University, Central European University, and the Johns Hopkins School of Advanced International Studies.

Prior to joining the Endowment, Carothers practiced international and financial law at Arnold & Porter and served as an attorney-adviser in the Office of the Legal Adviser of the U.S. Department of State.

Thomas Carothers' visit is sponsored by the Keck Center for International and Strategic Studies.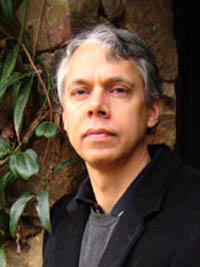 The Dumbest Generation: How the Digital Age Stupefies Young Americans and Jeopardizes Our Future (Or, Don't Trust Anyone Under 30)
MARK BAUERLEIN
TUESDAY, APRIL 19, 2011
"Instead of opening young minds to the stores of civilization and science and politics, technology has contracted their horizon to themselves, to the social scene around them."
-The Dumbest Generation (2008)

Last November, our beloved Vice President for Student Affairs Jeff Huang presented some of the findings from his dissertation on "The Ethical Lives of College Students in the Digital Age." At the end of his talk, Vice President Huang encouraged everyone to attend Mark Bauerlein's talk this spring. Bauerlein will share his views documented in his book, The Dumbest Generation: How the Digital Age Stupefies Young Americans and Jeopardizes Our Future (Or, Don't Trust Anyone Under 30) (2008), some of which are both complementary and contrary to some of Huang's arguments.

Mark Bauerlein is a professor of English at Emory University. He has also worked as a director of Research and Analysis at the National Endowment for the Arts, where he oversaw studies about culture and American life. Bauerlein earned his doctorate in English from UCLA in 1988. In addition to his scholarly work, Bauerlein publishes in popular periodicals such as The Wall Street Journal, The Weekly Standard, The Washington Post, TLS, and Chronicle of Higher Education.

The Dumbest Generation is a grave portrayal of the stagnation of intellectual development in our generation. At the end of the book, Bauerlein suggests, "The Dumbest Generation will cease being dumb only when it regards adolescence as an inferior realm of petty strivings and adulthood as a realm of civic, historical, and cultural awareness that puts them in touch with the perennial ideas and struggles."

Professor Bauerlein's talk promises to generate meaningful discussion about the technological dependence of our generation. Whether we resentfully agree or tenaciously disagree with his conclusions, these are important issues to talk about!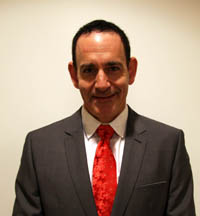 To Tell the Truth: Public History in a Public Museum
TIMOTHY NAFTALI
WEDNESDAY, APRIL 20, 2011
In his Athenaeum lecture, "To Tell the Truth: Public History in a Public Museum," Dr. Tim Naftali will cover his own experience as a public historian throughout his time as director of the Richard Nixon Presidential Library and Museum in Yorba Linda. Brought to library shortly after the privately run Nixon Foundation transferred ownership to the National Archives and Records Administration, Naftali has overseen the transformation of the museum into a non-partisan research facility that is now a part of the federally operated presidential library system. As curator of the new Watergate Gallery, Naftali has over the last several years dealt first hand with many of the challenges that come with creating an exhibit that seeks to fully explain abuses of governmental power within a public history setting. His talk will focus on the development of the Watergate Gallery over the last several years, and help explain what it means for the Nixon Library, the presidential library system, and the field of public history.
Before joining the National Archives, Naftali taught history at a number of universities, including the University of Virginia, where he also served as director of the Presidential Recordings Program at the Miller Center of Public Affairs. There he oversaw a team of researchers who transcribed and annotated meetings and telephone conversations secretly recorded by Presidents Roosevelt, Truman, Eisenhower, Kennedy, Johnson, and Nixon.

Naftali is a prolific writer for both popular and scholarly audiences. His work has appeared on Slate.com, The New York Times, Washington Post, and Foreign Affairs. He has appeared on National Public Radio, the History Channel and C-SPAN. He is the author of four books, including his most recent book, George H. W. Bush, which appeared in December 2007 as part of The American Presidents series, edited by the late Arthur M. Schlesinger, Jr., and Sean Wilentz. In October 2010, his article on counterterrorism policy appeared in the book The Presidency of George W. Bush: A First Historical Assessment (2010), edited by Julian E. Zelizer. He is currently working on a study on "Why Terrorists Stop" and a book on the Kennedy presidency.

Naftali received his undergraduate degree in history from Yale University, an M.A. in international economics from the Johns Hopkins University, and an M.A. and a Ph.D. in history from Harvard University.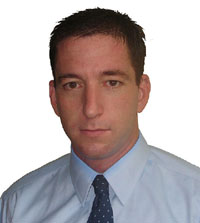 EVENT CANCELLED
Wikileaks, Journalism and Dissent
GLENN GREENWALD
THURSDAY, APRIL 21, 2011
Ranked as one of the most influential political pundits by The Atlantic, Glenn Greenwald is reporter, blogger and media critic. He is an outspoken opponent of media inaccuracies and politicians' hypocrisies on issues of civil liberties and national security. Greenwald's blog on Salon was a finalist for the Best Weblog About Politics category in the 2010 Bloggies awards. He was also awarded the 2008 Izzy Award for independent journalism. Forbes has ranked him as one of "America's 25 Most Influential Liberals."

Greenwald often writes about what he sees as mainstream journalism's pathological obsession with a form of objectivity that abdicates any responsibility to judge claims made by political actors, but instead merely repeats those claims – what he calls "stenography." Other topics include Wikileaks and constitutional conflicts over warrantless wiretapping and trials for suspected terrorists. Greenwald has recently been in the news for his discussion of psychologically damaging pre-trial detention conditions for suspected Wikileaks leaker Pvt. Bradley Manning.

Greenwald appears frequently on TV, web and radio news programs such as MSNBC's Morning Joe, The Young Turks, and Democracy Now!, as well as on Salon's own Salon Radio. Greenwald joined Salon in 2006 after blogging independently. Before his career as a blogger, Greenwald was a civil rights and constitutional law litigator in New York. Greenwald has written three books, How Would a Patriot Act?: Defending American Values from a President Run Amok (2006), A Tragic Legacy: How a Good vs. Evil Mentality Destroyed the Bush Presidency (2008) and Great American Hypocrites: Toppling the Big Myths of Republican Politics (2008). He has also written an much-cited report (2009) for the Cato Institute on drug decriminalization in Portugal.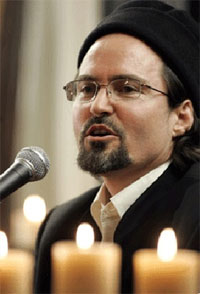 Law, Ethics, and Shari'a
HAMZA YUSUF
FRIDAY, APRIL 22, 2011
LUNCHEON 11:30 a.m., LECTURE 12:00 p.m.
"Violence is the last refuge of the incompetent, and I think that's really what we're dealing with here, incompetence. Both sides have been incredibly ineffective at achieving their goals - at least their stated goals."
-Shaykh Hamza Yusuf, 2006
Although Islam is the second most populous religion in the world and with Islam looking to play a pivotal role in the United States for many years to come, it is imperative that students in Claremont have as much accurate information about Islam as they can. The Muslim Student Association at the Claremont Colleges, the department of religious studies at CMC, the McAlister Center for Religious Activities, and the Athenaeum are pleased and honored to host this lecture by Shaykh Hamza Yusuf.
Hamza Yusuf was born in Washington State and grew up in Northern California, where he lives with his wife and five children. He converted to Islam in 1977 and spent 10 years studying Islam in the Middle East where he followed a more classic interpretation of the religion. After the attacks of 9/11, Yusuf emerged as a respected Islamic scholar, advising both the White House and the Arab League. In recent years, he has focused his teachings on bridging the widening gap between the West and the Muslim world. In an interview on PBS
"Frontline"
in 2006, he talks about "tyranny" and "incompetence" on both sides and offers his prescription for creating more common ground. Hamza Yusuf is also the founder of Zaytuna College in Berkeley, California, which opened August 2010 as the Nation's first Islamic University. Zaytuna, which means "olive tree" in Arabic, also hopes to be a vehicle for interfaith dialogue. It will be housed at the American Baptist Seminary of the West for five years until founders can establish its own campus.
Recently, lawmakers in twelve states introduced bills that sought to prevent courts from using Shari'a law or banning it altogether, but what exactly is Shari'a? Shari'a is an all encompassing set of categorizations, judgments, moral conduct, creedal convictions, and legal injunctions that allow a Muslim to lead a spiritually fulfilling life as directed by God. It is therefore not limited to law or legal opinions alone but is much broader in its scope and more impactful on the lives of its devotees. This relationship between ethics and law within Shari'a is a relatively new discussion emanating, to some extent, from the unique experiences of Western and American Muslim communities.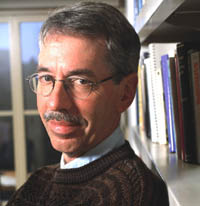 Economists are Pattern-Seeking Story-Telling Animals
EDWARD LEAMER
MONDAY, MAY 2, 2011
"Economists are not scientists who conduct experiments. We rely on what statisticians call 'observational' data, and what I prefer to call 'nonexperimental data.' Without experimental data, what we do is not science; it's pattern-seeking and story-telling."

"Both the pattern-seeking and the story-telling being done by economists have become formal and highly mathematical, but there is much to be gained from an informal approach to both. This became clear to me when I tried to teach MBAs how to turn numbers into knowledge and also when the Dean asked me to lead the UCLA Anderson Forecast."

"In my Athenaeum talk, I will show some illuminating macroeconomic patterns and tell some amusing macroeconomic stories. These patterns and stories are the basis for our forecast of what comes next after all the troubles we have suffered. It's looking good, but not great."

Edward Leamer is the Chauncey J. Medberry Professor of Management, professor of economics and professor of statistics at UCLA. He received a B.A. degree in mathematics from Princeton University and a Ph.D. degree in economics and an M.A. degree in mathematics from the University of Michigan. After serving as assistant and associate professor at Harvard University, he joined the University of California in Angeles in 1965. He is a visiting scholar at the International Monetary fund and the Board of Governors of the Federal Reserve System. He is currently serving as the Director of the UCLA Anderson Forecast.

Dr. Leamer has published over 100 articles and 4 books. This research has been supported by grants from the National Science Foundation, the Sloan foundation, and the Russell Sage Foundation. Recent research interests include the North American Free Trade Agreement, the dismantling of the Swedish Welfare State, the economic integration of Eastern Europe, Taiwan and the Mainland, and the impact of globalization on the U.S. economy.

This evening is also the occasion for the department of economics annual senior awards dinner, for which Professor Leamer will deliver the McKenna Lecture on International Trade and Economics.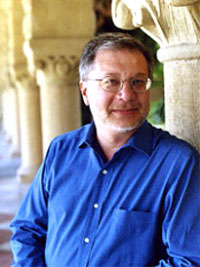 Prayer and Possession: Stories of Devotion in a Newly Discovered Book of Hours
SETH LERER
TUESDAY, MAY 3, 2011
LECTURE 6:45 P.M. Parents Dining Room
Seth Lerer, Distinguished Professor of Literature and Dean of Arts and Humanities at UCSD, is the author of several books on Medieval and Renaissance literature, including Chaucer and His Readers: Imagining the Author in Late-Medieval England (1993), and Inventing English: A Portable History of the Language (2007). His most recent book, Children's Literature: A Reader's History from Aesop to Harry Potter (2008), won the 2009 National Book Critics Circle Award and the 2010 Truman Capote Award for Literary Criticism. Professor Lerer's talk explores the medieval equivalent of a best-seller. Found in the San Diego Public Library, this book offers a unique window into the life of an aristocratic family with ties to Anne Boleyn, the second wife of Henry VIII.

Parents Dining Room seating is limited, and on a first-come basis.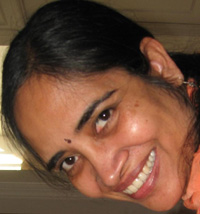 Department of Religious Studies Special Event

Modern South Asian Tamil Poetry
Writing the Limits: A Poetry Reading
PERUNDEVI SRINIVASAN
WEDNESDAY, MAY 4, 2011
LUNCHEON 11:30 a.m.; LECTURE 12:00 p.m.
Parents Dining Room
Perundevi Srinivasan is a visiting Assistant Professor in Religious Studies at Claremont McKenna College. She received her Ph.D in Human Sciences from George Washington University in 2009 and was a postdoctoral associate with the Rutgers Center for Historical Analysis in 2009-2010. Professor Srinivasan was a recipient of a research fellowship from the American Institute of Indian Studies. She was awarded research grants from M.S. Swaminathan Research Foundation in Chennai, India for her field research on the sexuality of male actors performing female roles in Tamil theater. She was also awarded research grants by L & L Dallapiccola Foundation of Scotland to pursue her research on the performance aspect in goddess worship in South India. Dr. Srinivasan has published three poetry collections and several articles and translations in Tamil. Her poems have been included in the Penguin anthology of modern Tamil poetry, which has been recently published. She will begin full time teaching at the Department of Religious Studies, Siena College in Fall 2011.
Test
FIRST LAST
THURSDAY, SEPTEMBER 1, 2011
Testing
ATHENAEUM ETIQUETTE
The Athenaeum serves as a gathering place where ideas, inquiry, and fellowship bring students, faculty, staff, other scholars, and nationally prominent speakers together.


Attendance at any event may be limited to persons associated with CMC, to the people who signed up for the dinner, or to the maximum number of people allowed by fire regulations.


On some occasions the speaker may address the group in another forum or the College may set up a video feed to handle an overflow crowd. All programs at the Athenaeum are filmed. Individuals attending should understand that their image might appear on the videotape.


House rules and common courtesy prohibit disruptive actions inside the building during an Athenaeum sponsored program.


Time allowing, there will be a period set aside for questions. Students will have priority during this portion of the program.


Guests are expected to dress appropriately in all dining rooms. Shorts, jeans, and t-shirts are not acceptable at dinner; more casual attire is acceptable for lunch and tea. No bare feet at any time.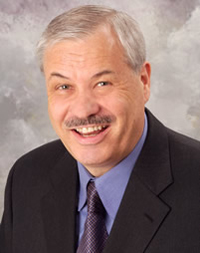 Test Title
FIRST NAME LAST NAME
THURSDAY, JULY 28, 2011
Text.

Next paragraph.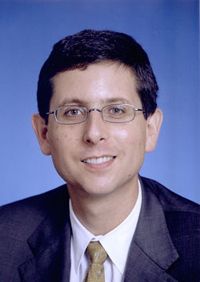 Test Title
FIRST NAME LAST NAME
FRIDAY, JULY 29, 2011
Text.

Next paragraph.