Athenaeum Location
Print Newsletter
September 8, 2011
Vol. 27, No. 01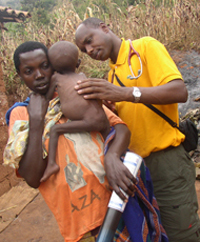 Welcome to the Class of 2015
Where There is Health; There is Hope
DEOGRATIAS NIYIZONKIZA
THURSDAY, SEPTEMBER 8, 2011
The story of Deogratias Niyizonkiza can be found in Strength in What Remains (2009), the critically acclaimed book by Pulitzer Prize-winning author Tracy Kidder, and the reading book for the CMC Class of 2015.

After surviving a massacre at the Burundian hospital where he was a third-year medical school intern, Deogratias Niyizonkiza "Deo" fled to New York where he arrived in 1994, penniless and without one word of English. Despite the hurdles -- low-paying work as a grocery store delivery boy, illness and homelessness -- with help from new friends he eventually enrolled in Columbia University where he studied biochemistry and philosophy.

After graduating from Columbia, Deo entered Harvard University's School of Public Health, where he met and worked with Dr. Paul Farmer, co-founder of Partners In Health (PIH). Deo later took a hiatus from Dartmouth Medical School to found Village Health Works (www.villagehealthworks.org), a Burundi-based organization founded on the humane principle that all people, including those most impoverished, deserve access to quality healthcare in a dignified environment. Village Health Works' mission is to create healthy, self-sufficient populations by providing excellent healthcare while addressing the root causes of illness and disease. Since opening its clinic doors in December 2007, the clinic in rural Burundi has seen more than 55,000 individual patients, the majority of whom are women and their children.

We have built a fully-functioning health center complex, which includes an in-patient, outpatient and malnutrition ward (the only center with capacity to treat malnutrition in Southern Burundi); community center; residence; solar farm; and agriculture & food security demonstration and training gardens. Our staff is entirely Burundian, except for our Haitian medical director and includes 50 trained community health workers. We are not just building a clinic, Deo says. We are building peace.

Members of the Freshmen Class are automatically signed up for this dinner, so please contact the Athenaeum (ext. 18244) to cancel if you are unable to attend. Overflow seating will be provided in McKenna Auditorium. Deogratias Niyizonkiza's visit to campus is sponsored by the office of the President, the Dean of Students, and the Athenaeum.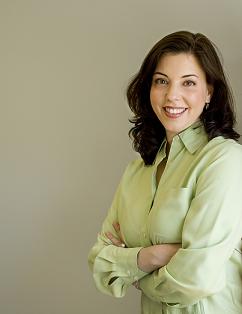 What a Violinist Knows about Leadership
JACQUELINE CALKIN '89
MONDAY, SEPTEMBER 12, 2011
Each year, Claremont McKenna College recognizes former and current recipients of the McKenna Achievement Award Merit Scholarship and the Frank Seaver Leadership Scholarship with a special dinner and program at the Marian Miner Cook Athenaeum. This year's keynote speaker is Dr. Jacqueline M. Calkin '89, a former McKenna Scholar. Dr. Calkin was also recognized by the University of California-San Francisco School of Medicine as the top medical school graduate in 1993.

Dr. Calkin completed her internship at Kaiser Permanente in Oakland followed by three years in the UCSF Dermatology Residency Program. She was selected as Chief Resident in her second year, an honor ordinarily reserved for third year residents. Dr. Calkin formerly served as a key associate in a leading dermatologic practice in Northern California. After seven years, she left to start a private practice: Calkin Boudreaux Dermatology Associates.

Recognized as a leader in her field, Dr. Calkin is a frequent lecturer on dermatologic treatment techniques and has coauthored significant studies on laser hair removal, laser resurfacing, novel skin tightening devices, and topical skin care products. She serves as Medical Director for Merz Aesthetics, an emerging company in the field of aesthetic dermatology. Dr. Calkin lectures widely including the United States, Europe, and Asia. A local authority on dermatology, she once hosted a monthly skin care segment on KXTV Channel 10 and is a frequent guest of the local media.

Dr. Calkin is a member of the nationally recognized Alpha Omega Alpha medical honor society, the American Society for Dermatologic Surgery, American Society for Lasers in Surgery and Medicine and is a fellow of the American Academy of Dermatology. In addition, she has been invited to join the clinical faculty at the UCSF School of Medicine.

Calkin completed her undergraduate degree in psychology at Claremont McKenna College, specializing in treatment of autistic children. Although she subsequently shifted her focus to therapeutic dermatology, Dr. Calkin maintains a keen interest in the care of children. She is a classically trained violinist, a lifelong Californian, and a mother of two children, 13-year old Bella and 9-year old Alexander. She met her husband, Chris Bagatelos'88 while playing inner tube water polo for Fawcett Hall at CMC.

All CMC students, faculty, and staff are invited to sign-up for the dinner and program.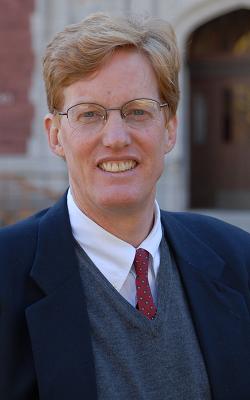 Syria and the Arab Spring: What It Means for the United States
JOSHUA LANDIS
TUESDAY, SEPTEMBER 13, 2011
Professor Joshua Landis is a leading national expert on Syria and author of the daily newsletter on Syrian politics, "Syria Comment," whose readership includes many officials across Europe and Syria, as well as in the United States government. Professor Landis is the associate professor of Middle Eastern Studies at the University of Oklahoma, where he teaches Modern Middle Eastern Studies and politics. He is also the director of the Center for Middle East Studies.

Landis appears often on the national news, including recently the Jim Lehrer News Hour, the Charlie Rose Show, CNN, and Fox News. He is also frequently quoted in The New York Times, the Washington Post, the Wall Street Journal, and NPR and BBC News. He attended Swarthmore College (B.A.), Harvard University (M.A.), and Princeton University (Ph.D.), and has lived over fourteen years in the Middle East.

Professor Landis' visit to the Athenaeum is sponsored by the Keck Center for International and Strategic Studies and the Center for Human Rights Leadership at Claremont McKenna College. The Keck Center supports the study of critical issues in world affairs and actively promotes research into topics arising from the rapidly changing world order. The mission of the Center for Human Rights Leadership is to instill in students the moral insight, knowledge, and skills that will enable them to take leadership roles in opposing genocidal conflict, terrorism, and human rights violations.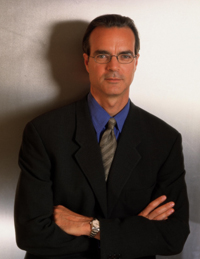 Leadership and Ethics
JAMES STEWART
WEDNESDAY, SEPTEMBER 14, 2011
In his novels and his current work for The New York Times, Pulitzer Prize winner James B. Stewart combines the skills of an investigative reporter with the style and sensibility of a novelist examining events in finance, law and politics that shape American society. Stewart, a graduate of Harvard Law School, writes "Common Sense," a weekly business column in which he shares his highly regarded insights into business and investing trends. Before his work with the Times, Stewart was a founding editor of SmartMoney and a columnist with the Wall Street Journal. Stewart has also written many pieces for The New Yorker, including his front-page story, "Eight Days: The Battle to Save the American Financial System."

Stewart has written many bestselling books, including DisneyWar: The Battle for the Magic Kingdom (2006), Blood Sport: The President and His Adversaries (1997), Blind Eye: The Terrifying Story of a Doctor Who Got Away with Murder (2000), and Den of Thieves (1992). He is in California for the San Francisco opening of the opera based on his book, Heart of a Soldier (2003), which TIME magazine honored as the best book about 9/11. Stewart's most recent book, Tangled Webs: How False Statements are Undermining America: From Martha Stewart to Bernie Madoff was released in April 2011 and examines, through the cases of some of the country's highest-profile perjurers, how this epidemic in the economic and financial spheres corrodes society's trust and public opinion. His talk on Leadership and Ethics promises to be similarly interesting and timely.

Stewart's visit to the Athenaeum is co-sponsored by the Kravis Leadership Institute, the Robert Day School of Economics and Finance, the Lowe Institute of Political Economy, and the Athenaeum.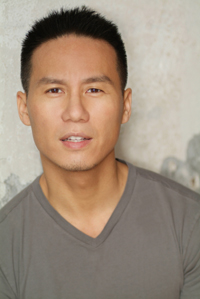 All the World's a Stage: From Exclusion to Inclusion
BD WONG
THURSDAY, SEPTEMBER 15, 2011
Tony Award-winning actor BD Wong is one of America's most versatile performers. He plays forensic psychiatrist, Dr. George Huang, on NBC's Law and Order: SVU. His character, Father Ray Mukada, on the HBO series, Oz, made him a cult favorite.

Wong's film credits include Father of the Bride (1991), The Freshman (1990), Seven Years in Tibet (1997) and Disney's Mulan (1998), but it is in the theater that Wong first gained national attention. His Broadway debut in M. Butterfly (1988) earned him the Tony Award, Outer Critic's Circle Award, Theatre World Award, Clarence Derwent Award and Drama Desk Award. He is the only actor to have won all five awards for a single role.

In his memoir, Following Foo: The Electronic Adventures of the Chestnut Man (2003), Wong recounts the remarkable highs and lows that he and his partner endured on the road to parenthood, and the difficult days following the premature birth of his twin boys via surrogate mother. He was recently invited to participate in a conversation on fatherhood and male mentorship at The White House.

The lessons Wong has learned in order to survive and excel in a vocation fraught with rejection and racism have given him a keen perspective on diversity. Lauded for their resonant and inspirational messages, his presentations address many issues including racial self-image, Asian-American parental pressure and the "model-minority myth." In early 2012, he will star in NBC's new drama series, Awake.

BD Wong spoke at the Athenaeum in March, 1994, as part of the series "Transcending Prejudice: A Vision for the Future". He returns to CMC as a participant in the ongoing series "Shifting Perceptions: Celebrating the Spectrum of Leadership".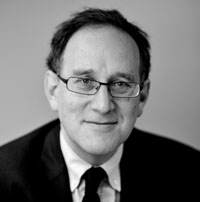 Literary Lies about Jews
ANTHONY JULIUS
MONDAY, SEPTEMBER 19, 2011
Anthony Julius is a prominent litigator and expert in media law and defamation and a leading thinker and activist in fighting anti-Semitism in academia, the law, and public discourse. While perhaps best known to the masses as Princess Diana's divorce lawyer, Julius's work has earned him recognition and appreciation from literary scholars, historians, activists, and Jewish community leaders.

An attorney and deputy chairman at London law firm Mishcon de Reya, Julius defended Deborah Lipstadt and Penguin Books in the libel case brought by Holocaust denier David Irving. In a 2000 judgment in Lipstadt's favor, Judge Charles Gray explicitly named Irving as "anti-Semitic and racist."

Julius chairs the London Consortium, a multi- and interdisciplinary graduate school at the University of London, and teaches as a visiting professor in law and literature at Birkbeck College. He also continues to serve as vice-president of the Diana, Princess of Wales Memorial Fund, which he helped found following Princess Diana's death in 1997.

Julius's authorship, however, may represent his most lasting impact on the causes he carries. Trials of the Diaspora: A History of Anti-Semitism in England (2010) was hailed by Harold Bloom as "a strong, somber book," and its author "a truth-teller, and authentic enough to stand against the English literary establishment." Philip Roth expressed gratitude that this "essential history" was "written by a man with the extraordinary fluency, staggering erudition, scholarly integrity, intellectual acumen, and moral discernment of Anthony Julius." Julius's groundbreaking T.S. Eliot, Anti-Semitism, and Literary Form (1995), offered the first deep examination of Eliot's oft-overlooked hatred of Jews and Judaism and was called by The New York Times "an important – and long overdue – book."

Anthony Julius's talk opens a series on New Anti-Semitism with support from Claremont McKenna's Office of the President, the Dean of the Faculty, and the Athenaeum.
Our Turbulent Economy: How Did We Get Here and How Do We Move Forward?
GREGORY HESS
S. BROCK BLOMBERG P'13
MARC WEIDENMIER
MANFRED KEIL
MARC MARTOS-VILA
TUESDAY, SEPTEMBER 20, 2011
The recent turmoil in the financial sector and subsequent government response has led to significant changes in the landscape of the markets and the macroeconomy. As uncertainty about the global financial and fiscal environment increases, new problems are arising seemingly every day. In order to gain different perspectives on the various issues, a group of panelists featuring CMC faculty members will share their views on the unfolding crisis.

Specific topics may include comparisons to other historical financial crises, understanding the cause and consequences for financial markets, government policy, the outlook for the industry and economy, and implications for the job market.

The Robert Day School of Economics and Finance is hosting this timely panel discussion on the current economic situation and faculty participants include:

Marc Martos-Vila is a visiting assistant professor at the Robert Day School of Economics and Finance. He attained his Master's of Science in Economics and Finance from CEMFI in Madrid, Spain, and his Ph.D. in Economics from Princeton University. His research is in the area of corporate finance, including work on mergers and acquisitions, executive compensations, and the effects of financial frictions.

Dean Gregory Hess, in addition to his distinctions as the James G. Boswell Professor of Economics and George R. Roberts Fellow, is also the Vice President of Academic Affairs and Dean of the Faculty. He has taught at Cambridge University and Oberlin College, and served on the Federal Reserve Board in Washington, D.C. as an economist. He is an expert in monetary policy, war and economics, and economics and politics.

Marc Weidenmier is the William F. Podlich'66 Professor of Economics. He has served on the Nominating Committee for the Nobel Prize on Economics (2010), as a Research Associate at the National Bureau of Economic Research, and is a member of the editorial boards of multiple economic journals. His areas of expertise include Macroeconomics, U.S. Financial History, Money and Finance, and Financial Economics.

Manfred Keil is associate professor and Chair of the Faculty at the Robert Day School of Economics and Finance. At the London School of Economics, he received his Master of Science in Econometrics and Mathematical Economics, and his Ph.D. in Economics. He served as a Board Member on the China Advisory Board for the Alliance for Global Education and is a member of the American, Western, and Asian Pacific Economic Associations. He is an expert in Macroeconomics, Statistics, Banking, and Comparative Economic Performance.

S. Brock Blomberg is the Dean of the Robert Day School and the Peter K. Barker'70 Professor of Economics. He also received the G. David Huntoon Senior Teaching Award for outstanding teaching. He is co-editor of Contemporary Economic Policy, and associate editor of the Journal of Applied Economics. Dean Blomberg is a member of the American Economics Association and the Eastern Economics Association. He has taught courses in Macroeconomics, Microeconomics, and International Economics, and is the Economics professor for CMC's Philosophy, Politics, and Economics Program.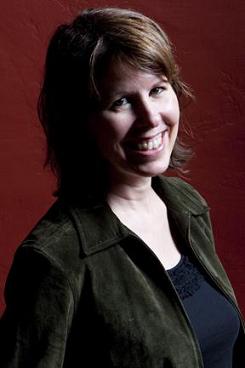 From Jane Austen to Feminist Hulk: Gender Studies in a Digital Age
AUDREY BILGER
WEDNESDAY, SEPTEMBER 21, 2011
In her 17 years here, Audrey Bilger has found numerous ways to contribute to CMC's mission as an institution that values a well-rounded education – and writing. An associate professor of literature, Bilger's scholarship focuses on women's satire and comedy through the ages, on the history of the English novel, and on the shifting meanings of marriage. She is a committed and highly regarded teacher, who dedicates a great deal of energy to getting CMCers to love writing and to do it well.

Last year Bilger became the first Faculty Director of the Center for Writing and Public Discourse. As its director, Bilger helmed the Center's transition to a new space in the Kravis Center, and a new outlook – reflected in the revised name. As part of a college-wide effort to enhance writing skills, the Center for Writing and Public Discourse has broadened its mission, and Bilger has begun developing writing-related programs that will serve the needs of faculty and staff, as well as students.

Bilger has been a co-coordinator of the gender studies sequence since 1995, and an extended faculty member at Claremont Graduate University since 2000. From 2002 to 2004, she served as chair of the Claremont McKenna College Department of Literature.

Audrey Bilger authored Laughing Feminism: Subversive Comedy in Frances Burney, Maria Edgeworth, and Jane Austen (1998), edited the Broadview Literary Texts critical edition of Jane Collier's satirical essay, The Art of Ingeniously Tormenting (2003), and co-edited the forthcoming Here Come the Brides! Love and Marriage, Lesbian-Style (2012). Her work has appeared in both academic journals and more mainstream feminist publications, such as Ms. and Bitch magazines. She is a regular blogger for Ms.

Before coming to CMC, Bilger taught in the English Departments at Oberlin College and the University of Virginia. She completed her M.A. and Ph.D. in English at the University of Virginia and her undergraduate work in Philosophy at Oklahoma State.
MARIAN MINER COOK ATHENAEUM
RECORDING POLICY
It is the policy of the Marian Miner Cook Athenaeum that no lecture, appearance or performance by any speaker or performer at the Athenaeum is to be videotaped, audiotaped, or otherwise recorded and/or broadcast without the prior written permission of the relevant speaker, performer, or other authorized owner of the intellectual property rights to the event.


Anyone requesting permission to record an event is required to submit an "Event Recording Request Form" to Bonnie Snortum, the Director of the Athenaeum, at least 48 hours in advance of the relevant event.


It is understood that the speaker, the performer, the Athenaeum, and any other event sponsor, as appropriate, reserve all intellectual property rights for each Athenaeum event.


If you have any questions regarding this policy, please contact Bonnie Snortum at bsnortum@cmc.edu or at (909) 607-4180.
ATHENAEUM ETIQUETTE
The Athenaeum serves as a gathering place where ideas, inquiry, and fellowship bring students, faculty, staff, other scholars, and nationally prominent speakers together.


Attendance at any event may be limited to persons associated with CMC, to the people who signed up for the dinner, or to the maximum number of people allowed by fire regulations.


On some occasions the speaker may address the group in another forum or the College may set up a video feed to handle an overflow crowd. All programs at the Athenaeum are filmed. Individuals attending should understand that their image might appear on the videotape.


House rules and common courtesy prohibit disruptive actions inside the building during an Athenaeum sponsored program.


Time allowing, there will be a period set aside for questions. Students will have priority during this portion of the program.


Guests are expected to dress appropriately in all dining rooms. Shorts, jeans, and t-shirts are not acceptable at dinner; more casual attire is acceptable for lunch and tea. No bare feet at any time.