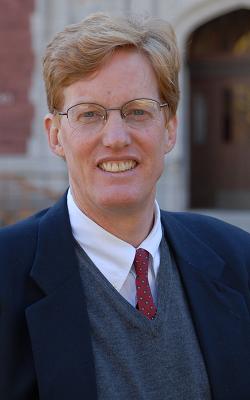 Syria and the Arab Spring: What It Means for the United States
JOSHUA LANDIS
TUESDAY, SEPTEMBER 13, 2011
Professor Joshua Landis is a leading national expert on Syria and author of the daily newsletter on Syrian politics, "Syria Comment," whose readership includes many officials across Europe and Syria, as well as in the United States government. Professor Landis is the associate professor of Middle Eastern Studies at the University of Oklahoma, where he teaches Modern Middle Eastern Studies and politics. He is also the director of the Center for Middle East Studies.

Landis appears often on the national news, including recently the Jim Lehrer News Hour, the Charlie Rose Show, CNN, and Fox News. He is also frequently quoted in The New York Times, the Washington Post, the Wall Street Journal, and NPR and BBC News. He attended Swarthmore College (B.A.), Harvard University (M.A.), and Princeton University (Ph.D.), and has lived over fourteen years in the Middle East.

Professor Landis' visit to the Athenaeum is sponsored by the Keck Center for International and Strategic Studies and the Center for Human Rights Leadership at Claremont McKenna College. The Keck Center supports the study of critical issues in world affairs and actively promotes research into topics arising from the rapidly changing world order. The mission of the Center for Human Rights Leadership is to instill in students the moral insight, knowledge, and skills that will enable them to take leadership roles in opposing genocidal conflict, terrorism, and human rights violations.