Athenaeum Location
Print Newsletter
October 10, 2011
Vol. 27, No. 03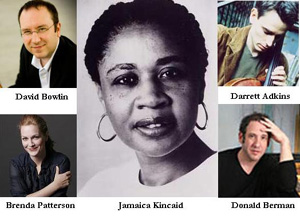 Piano Trio in B, Opus 8 (1854)
Johannes Brahms

Jamaica's Songs (2000)
Music by Su Lian Tan
Text by Jamaica Kincaid
JAMAICA KINCAID
BRENDA PATTERSON, mezzo sporano
DONALD BERMAN, piano
DAVID BOWLIN, violin
DARRETT ADKINS, violoncello
MONDAY, OCTOBER 10, 2011
Jamaica's Songs, commissioned by Middlebury College, was premiered in 2000 as part of the College's bicentennial celebrations. Many musicians who have performed this cycle, as well as audience members, find a great solace in its expression. They have remarked, and often, that they find in these songs a channel for mixed emotions regarding their mothers, almost a way out of them. Strong negative feelings as well as longing and pure childlike love emanate from the text by Jamaica Kincaid. She wrote these songs for me the year her mother died and I felt it very necessary to help in her process of healing. My heart went out to her, as heard sometimes in the instrumental writing, this most gifted and powerful of writers. I have meandered in Jamaica's garden in Vermont with pleasure, as I have found the courage to grow in her company.
-Su Lian Tan

As professor of music and former Chairman of the Music Department at Middlebury College, Su Lian Tan is known for her unique musical perspective and connecting to her students through the exploration of all kinds of music. In addition to teaching composition, she also coaches, conducts, and coordinates both student and professional concerts.

The second concert in the Athenaeum's Fall 2011 Chamber Music series occurs Monday, October 10th. This concert will also provide a rare and wonderful opportunity to hear a recent work by composer Su Lian Tan, based on a text by Jamaica Kincaid.

Reservations for dinner are available and open to all. The concert begins at 6:45 p.m.

Piano trio in B , Opus 8 (1854)
Johannes Brahms

1. Allegro con brio
2. Scherzo
3. Adagio
4. Allegro

Donald Berman, piano
David Bowlin, violin
Darrett Adkins, violoncello

Jamaica's Songs (2000)
Music by Su Lian Tan
Text by Jamaica Kincaid

1. mystery
2. angry . . .
3. grave
4. whisper
5. grazioso
6. lullaby
7. stern . . .
8. terms

Brenda Patterson, mezzo-soprano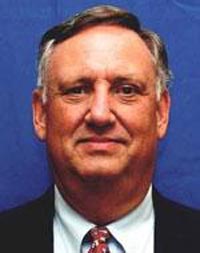 Is California Governable?
DAN WALTERS
TUESDAY, OCTOBER 11, 2011
Dan Walters, a political columnist with the Sacramento Bee, has been writing about California politics for most of his more than 40 years as a journalist. His talk will focus on the question "Is California Ungovernable?" Walters joined the Sacramento Union's capitol bureau in 1975 as Jerry Brown began his governorship and he later became the Union's capitol bureau chief. In 1981, he began writing the state's only daily newspaper column devoted to California political, economic and social events and in 1984, he and the column moved to the Sacramento Bee.

Walters has written over 7,500 articles about California and its politics, and his column now appears in more than 50 California newspapers. Walters' articles have appeared in the Wall Street Journal and the Christian Science Monitor, among other publications. Walters is also the founding editor of the California Political Almanac, a frequent commentator on California politics for national news shows, and is the author of The New California: Facing the 21st Century (1986), a widely used college textbook about California's socioeconomic and political trends, and co-author of The Third House: Lobbyists, Money and Power in Sacramento (2002). Walters also contributed chapters to two other books, Remaking California: Reclaiming the Public Good (2010) and The New Political Geography of California (2008).

His talk is sponsored by the Rose Institute of State and Local Government.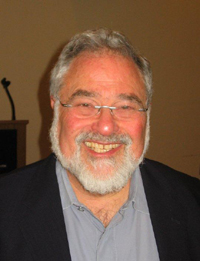 The Brain's Politics: When the Nature of Reason Matters
GEORGE LAKOFF
WEDNESDAY, OCTOBER 12, 2011
Since the 1980's, Professor George Lakoff has used his expertise in linguistics in cognitive science to make important discoveries in the linguistic, philosophical, and political fields, including his conclusions about the effect metaphor has on American politics. This early foray into politics led him to his current specialty, "framing in politics" — the use of frame semantics in everyday thought and the associated language, and how it can be used to motivate a party's base and clarify its moral positions. Professor Lakoff is now the world's leading expert on framing in politics.

Professor Lakoff has advised the Democratic caucuses in the House and the Senate, helped Democratic candidates around the country, and worked with hundreds of advocacy groups on issues ranging from the environment and health care to civil liberties and international relations. His best-selling book Don't Think of an Elephant!/How Democrats and Progressives Can Win: Know Your Values and Frame the Debate: The Essential Guide for Progressives (2005) taught a generation of political activists how framing works in politics and had a powerful effect on the national elections in 2006 and 2008. His other books on politics — Moral Politics: How Liberals and Conservatives Think (2002), Thinking Points: Communicating Our American Values and Vision (2006), Whose Freedom?: The Battle Over America's Most Important Idea (2006) and The Political Mind: Why You Can't Understand 21st-Century American Politics with an 18th-Century Brain (2008) — provide a thorough guide to political thought and language.

In his academic life, Professor Lakoff is renowned for his discoveries on how the mind is embodied, how metaphorical thought works, what meaning is, and how meaning structures language. His current research is on how language and thought work in the brain.

The Goldman Distinguished Professor of Cognitive Science and Linguistics at the University of California at Berkeley, Professor Lakoff is also one of the world's best-known cognitive scientists and linguists. He received his bachelor's degree from MIT in mathematics and literature in 1962 and his Ph.D. in Linguistics from Indiana University in 1966. He taught at Harvard and the University of Michigan before becoming Professor at U.C. Berkeley in 1972. In addition to his books on mind, language and politics, Professor Lakoff has written widely onphilosophy, poetics, art, and mathematics.

George Lakoff's talk is sponsored by the Center for Writing and Public Discourse and The Family of Benjamin Z. Gould Center for Humanistic Studies.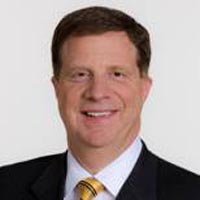 Lunch with a Leader- CANCELLED
JOHN SNIDER '77
FRIDAY, OCTOBER 14, 2011
LUNCHEON 11:30 a.m.; LECTURE 12:00 p.m.
Group Managing Director, Trust Company of the West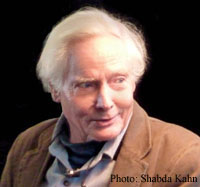 Milosz Centenary Festival
W.S. MERWIN
WEDNESDAY, OCTOBER 19, 2011
In a career spanning five decades, W.S. Merwin, poet, translator, and environmental activist, has become one of the most widely read and imitated poets in America. The son of a Presbyterian minister, for whom he began writing hymns at the age of five, Merwin went to Europe as a young man and developed a love of languages that led to work as a literary translator. Over the years, his poetic voice has moved from the more formal and medieval influenced somewhat by Robert Graves and the medieval poetry he was then translating to a more distinctly American voice, following his two years in Boston where he got to know Robert Lowell, Sylvia Plath, Ted Hughes, Adrienne Rich, and Donald Hall, all of whom were breaking out of the rhetoric of the 1950s. W.S. Merwin's recent poetry is perhaps his most personal, arising from his deeply held beliefs. He is not only profoundly anti-imperialist, pacifist, and environmentalist, but also possessed by an intimate feeling for landscape and language and the ways in which land and language interflow. His latest poems are densely imagistic and full of an intimate awareness of the natural world.

In 1999, W.S. Merwin was named Poetry Consultant to the Library of Congress for a jointly-held position along with poets Rita Dove and Louise Gluck. He has been honored as laureate of the Struga Poetry Evenings Festival in Macedonia, receiving the international poetry award, the Golden Wreath Award. In the fall of 2004, Merwin received the 2004 Lannan Lifetime Achievement Award. Included in his numerous awards are the Pulitzer Prize (twice), the National Book Award, the Tanning Prize, the Bollingen Prize, and the Ruth Lilly Poetry Prize. In July 2010, William Merwin was appointed United States Poet Laureate by the Librarian of Congress. He lives, writes, and gardens in Hawaii, on the island of Maui. He has spent the last 30 years planting 19 acres with over 800 species of palm, creating a sustainable forest. The property has recently been turned into a conservancy, the Merwin Conservancy.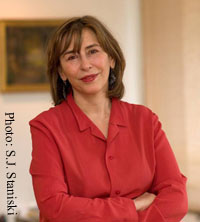 Milosz Centenary Festival
AZAR NAFISI
THURSDAY, OCTOBER 20, 2011
Azar Nafisi is best known as the author of the national bestseller Reading Lolita in Tehran: A Memoir in Books, which electrified its readers with a compassionate and often harrowing portrait of the Islamic revolution in Iran and how it affected one university professor and her students. Earning high acclaim and an enthusiastic readership, Reading Lolita in Tehran is an incisive exploration of the transformative powers of fiction in a world of tyranny. The book has spent over 117 weeks on The New York Times bestseller list. Reading Lolita in Tehran has been translated in 32 languages, and has won diverse literary awards, including the 2004 Non-fiction Book of the Year Award from Booksense, the Frederic W. Ness Book Award, the 2004 Latifeh Yarsheter Book Award, an achievement award from the American Immigration Law Foundation, as well as being a finalist for the 2004 PEN/Martha Albrand Award for Memoir. In 2006 she won a Persian Golden Lioness Award for literature, presented by the World Academy of Arts, Literature, and Media. In 2009 Reading Lolita in Tehran was named as one of the "100 Best Books of the Decade" by The Times (London).

Nafisi is a Visiting Professor and the director of Cultural Conversations at the Foreign Policy Institute of Johns Hopkins University's School of Advanced International Studies in Washington, D.C., where she is a professor of aesthetics, culture, and literature, and teaches courses on the relation between culture and politics. She held a fellowship at Oxford University, teaching and conducting a series of lectures on culture and the important role of Western literature and culture in Iran after the revolution in 1979. She taught at the University of Tehran, the Free Islamic University, and Allameh Tabatabai before her return to the United States in 1997, earning national respect and international recognition for advocating on behalf of Iran's intellectuals, youth, and especially young women. In 1981, she was expelled from the University of Tehran for refusing to wear the mandatory Islamic veil and did not resume teaching until 1987. Azar Nafisi conducted workshops in Iran for women students on the relationship between culture and human rights; the material culled from these workshops formed the basis of a new human rights education curriculum. She has lectured and written extensively in English and Persian on the political implications of literature and culture, as well as the human rights of the Iranian women and girls and the important role they play in the process of change for pluralism and an open society in Iran. She has been consulted on issues related to Iran and human rights both by the policy makers and various human rights organizations in the U.S. and elsewhere. She is also involved in the promotion of not just literacy, but of reading books with universal literary value.


Azar Nafisi has written for The New York Times, Washington Post, and The Wall Street Journal. Her cover story, "The Veiled Threat: The Iranian Revolution's Woman Problem" published in The New Republic (February 22, 1999) has been reprinted into several languages. She is the author of Anti-Terra: A Critical Study of Vladimir Nabokov's Novels. She also wrote the new introduction to the Modern Library Classics edition of Tolstoy's Hadji Murad, as well as the introduction to Iraj Pezeshkzad?s My Uncle Napoleon, published by Modern Library (April 2006). She has published a children's book (with illustrator Sophie Benini Pietromarchi) BiBi and the Green Voice (in Italy with Adelphi, as BiBi e la voce verde). Azar Nafisi's new book, Things I Have Been Silent About: Memories, a memoir about her mother, was published in January 2009. She is currently working on a book entitled Republic of the Imagination, which is about the power of literature to liberate minds and peoples. Azar Nafisi's book That Other World: Nabokov and the Puzzle of Exile (Yale University Press) will be published in January 2012. She lives in Washington, D.C.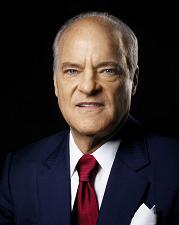 A Conversation with Henry Kravis '67
HENRY KRAVIS '67
FRIDAY, OCTOBER 21, 2011
LUNCHEON 11:30 a.m.; LECTURE 12:00 p.m.
CMC is pleased to welcome Henry Kravis '67, founding partner of Kohlberg Kravis Roberts & Co. (KKR), to the Marian Miner Cook Athenaeum for a special luncheon celebrating the dedication of the Kravis Center.

Kravis began his career as vice president of Katy Industries, a New York Stock Exchange company, where he designed and implemented their acquisition program. He then joined Bear Stearns & Co, became a partner and remained there until 1976, when he and two partners founded Kohlberg Kravis Roberts & Co., a firm that pioneered the development of private equity. Kravis has been involved in the largest and most successful acquisitions via private equity. These include RJR Nabisco, Beatrice, Safeway, Duracell, Owens-Illinois, Autozone, TXU, First Data, Toys R Us and Dollar General, among others. In total, his firm has completed over 165 transactions with a total acquisition price of approximately $422 billion. KKR has 11 offices in the United States, Europe, Asia, and Australia.

Kravis has served or is serving on numerous corporate boards of directors, including RJR Nabisco, Safeway, Gillette, Borden, Owens-Illinois and Tarkett S.A. He is a board member of the Council on Foreign Relations. He founded and is co-chairman of the New York City Investment Fund, which was designed to create jobs and help small businesses in New York City. He is also on the board and was co-chairman of the Partnership for New York City, which represents the business community in its dealings with the public sector. Kravis also serves on the Board of Trustees of Mount Sinai Hospital; Public Television Channel 13/WNET New York, for which he served as chairman of the board; Columbia Graduate School of Business, where he serves as co-chairman of the Board; Rockefeller University, where he serves as vice chairman; and Claremont McKenna College, where he founded the Kravis Leadership Institute and has served as its chairman. In 2006, he his wife, Marie-Josée Kravis, established the Henry R. Kravis Prize in Leadership, which is awarded annually to an individual or organization that demonstrates leadership, creativity, and sustainability in the nonprofit sector.

Kravis earned a B.A. in economics from CMC and a M.B.A. from the Columbia University Graduate School of Business, New York.

Milosz Centenary Festival: Readings
ROBERT PINSKY
C.K. WILLIAMS
ANTHONY MILOSZ
FRIDAY, OCTOBER 21, 2011
RECEPTION 5:30 p.m.; DINNER 6:00 p.m.; LECTURE 6:45 p.m. FOUNDERS ROOM, BAUER CENTER
Robert Pinsky's first two terms as United States Poet Laureate were marked by such visible dynamism, and such national enthusiasm in response, that the Library of Congress appointed him to an unprecedented third term. Throughout his career, Pinsky has been dedicated to identifying and invigorating poetry's place in the world.

As Poet Laureate, Robert Pinsky founded the Favorite Poem Project, in which thousands of Americans of varying backgrounds, all ages, and from every state, shared their favorite poems. Pinsky believed that, contrary to stereotype, poetry had a vigorous presence in the American cultural landscape. The project documents that presence, giving voice to the American audience for poetry. The anthology Americans' Favorite Poems, which includes letters from project participants, is in its 18th printing. Elegant and tough, vividly imaginative, Pinsky's poems have earned praise for their wild musical energy and ambitious range.

The poetry editor for the online magazine Slate, Pinsky teaches in the graduate writing program at Boston University.

C. K. Williams is the author of ten books of poetry, the most recent of which is Wait (Farrar, Straus, and Giroux, 2010). Collected Poems (FSG, 2007), features the long arc of Williams' career, from the morbid sanguinities of his apprentice work to the careful, moving, stanzaic focus evident in 21 new poems. He was elected to the American Academy of Arts and Letters in 2003, and teaches in the Writing Program at Princeton University.

Williams started writing poetry when he was nineteen, shortly after taking his last required English class at the University of Pennsylvania. "Poetry didn't find me, in the cradle or anywhere near it: I found it," he recalled. "I realized at some point, very late, it's always seemed, that I needed it, that it served a function for me, or someday would, however unclear that function may have been at first." Williams found his voice as a poet in the mid-sixties when writing to a magazine editor about the violence directed against civil rights activists. The process of writing this letter opened up a new way of thinking for Williams, a paradigm for writing all of his poetry.

Williams is known for his daring formal style, marrying perceptive everyday observations to lines so long that they defy the conventions of lyric poetry. His poems often border on the prosaic, inspiring critics to compare them to Walt Whitman's.

Anthony Milosz was born in 1947 in Washington, D.C. He attended public schools and lycee in France, and went on to study linguistics, anthropology, and chemistry at the University of California Berkeley, and neurophysiology and neuropharmacology at the University of California Medical Center in San Francisco. Currently Milosz is a hardware and software designer, as well as as a composer and member of the Polish Society for Electroacoustic Music. He recently released "Rzeki", an album of Milosz readings set to music. He has also translated his father Czeslaw's poetry, including the "Last Poems" section of Selected and Last Poems (Ecco Press, Fall 2011).
MARIAN MINER COOK ATHENAEUM
RECORDING POLICY
It is the policy of the Marian Miner Cook Athenaeum that no lecture, appearance or performance by any speaker or performer at the Athenaeum is to be videotaped, audiotaped, or otherwise recorded and/or broadcast without the prior written permission of the relevant speaker, performer, or other authorized owner of the intellectual property rights to the event.



Anyone requesting permission to record an event is required to submit an "Event Recording Request Form" to Bonnie Snortum, the Director of the Athenaeum, at least 48 hours in advance of the relevant event.



It is understood that the speaker, the performer, the Athenaeum, and any other event sponsor, as appropriate, reserve all intellectual property rights for each Athenaeum event.



If you have any questions regarding this policy, please contact Bonnie Snortum at bsnortum@cmc.edu or at (909) 607-4180.
ATHENAEUM ETIQUETTE
The Athenaeum serves as a gathering place where ideas, inquiry, and fellowship bring students, faculty, staff, other scholars, and nationally prominent speakers together.



Attendance at any event may be limited to persons associated with CMC, to the people who signed up for the dinner, or to the maximum number of people allowed by fire regulations.



On some occasions the speaker may address the group in another forum or the College may set up a video feed to handle an overflow crowd. All programs at the Athenaeum are filmed. Individuals attending should understand that their image might appear on the videotape.



House rules and common courtesy prohibit disruptive actions inside the building during an Athenaeum sponsored program.



Time allowing, there will be a period set aside for questions. Students will have priority during this portion of the program.



Guests are expected to dress appropriately in all dining rooms. Shorts, jeans, and t-shirts are not acceptable at dinner; more casual attire is acceptable for lunch and tea. No bare feet at any time.