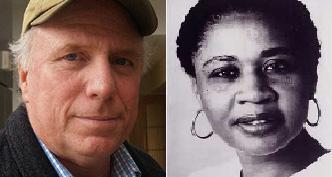 Friendship, Literature, and Life
IAN FRAZIER
JAMAICA KINCAID
THURSDAY, APRIL 19, 2012
Ian Frazier, currently a Podlich Distinguished Scholar at CMC, will return to the Athenaeum for a second appearance this spring, this time with colleague and friend Professor Jamaica Kincaid. They will talk about their long friendship in literature and life. With short readings from their works they will examine the ways in which writing changes and grows as writers learn from each other. Through knowing Mr. Frazier, Ms. Kincaid discovered that she was a funny writer, while he discovered, similarly, that he was a tall black woman.

A year after he graduated from Harvard College, Ian Frazier began writing for The New Yorker, and he has been doing so nearly ever since. Now a staff writer for the magazine and regular contributor to The Atlantic and Outside, he is a bestselling author, humorist, and journalist.
Frazier's books include Great Plains (1989), Family (1994), and On the Rez (2000). His most recent book, Travels in Siberia (2010), chronicles a decade of fascinating, exciting, bizarre, and entertaining adventures across eastern Russia. The New York Times described it as "On the Road (1951) meets The Gulag Archipelago (1968)," praising Frazier's "skillful storytelling, acute powers of observation, and wry voice." Barnes & Noble Review called it "the genius Siberian Travelogue you should not miss."

Jamaica Kincaid is currently the Josephine Olp Weeks Chair and Professor of Literature at Claremont McKenna College. A distinguished contemporary writer, her early work appeared in Ingénue magazine before she became a staff writer at The New Yorker. Her books include At the Bottom of the River (1983), Annie John (1986), Mr. Potter (2002), and Among Flowers: A Walk in the Himalaya (2005).

In 2004, Kincaid was elected to the American Academy of Arts and Letters. Before joining CMC's faculty, she taught writing classes at Harvard University as a visiting professor.

Frazier and Kincaid are currently co-teaching a class on travel narratives in the Claremont McKenna Literature Department.